There are a lot of people playing The Elder Scrolls IV: Oblivion and getting lost or confounded with the terrain and paths to take. But leave it on the internet to cover a popular game and render it into an interactive, annotated map that anyone can use online or download to their PCs.
Perhaps the best map of the Province of Cyrodiil is the one annotated by Jonathan D Wells and made available online for the benefit of fellow Oblivion players. Similar maps may be found on other websites as well. As is sensible, be sure to scan the file for virus and malware before and immediately after downloading.
What the Oblivion Map contains:
The elder scrolls map contains a lot of useful markers that point the location of the many places you might need to cover during a day's gameplay. There are way shrines, natural landmarks, Gates to Oblivion, Doomstones, Deadra Shrines, as well as campsites and settlements. You may find need of various points as you progress in the game, so it is lucky they can all be found in one map download or website that you can access simultaneously. Pretty cool, isn't it?
Oblivion Map: No Downloads:
In case you're skeptical about downloading the map to your PC, you can always access it online. The site you need to log on to is tamrielma.ps, taking the URL name from Tamriel, the name of the empire. The map can be zoomed in and out holding control on your PC. You can use the check marks in the legend to toggle various points on interest on and off in the map to get a clearer idea about where things are located, at what density and where you need to go starting from one to locate the other.
The map is pretty detailed and roughly to scale. There is a fair amount of detail, though it doesn't translate to much advantage when playing the game. Among the many things pinpointed on the map using markers are Runestones, Doomstones, Way Shrines, Mines, Oblivion Gates, Ayleid Ruins, Caves, Camps, Settlements, Peaks, Inns, Cities, Forts, and Daerics. Highlighting them in the map allows you to make some pretty neat observations, such as the proximity on cities in Cheydinhal and the Imperial City inside the big moat that is Lake Rumare.
Other Annotated Game Maps:
Among other game maps available to peruse are those for Skyrim, Shivering Isles, and Dragonborn.
Map of Oblivion: Apps and Extensions
In case you're not comfortable with using the map on the PC alone, you can get the content to try out on your phone as an app. The app is available for Android on Google Play Store, for iOS on the App Store, on Windows Store for both Phone and PC, as well as on Amazon App Store and Firefox Marketplace for devices like Kindle and Firefox OS running gadgets.
That's not all. Tamrielma.ps can also be accessed using a chrome extension, eliminating a lot of unnecessary clicking and dialing URLs.
There are also apps that show the map for Skyrim specifically in HD, if you play the game, along with the usual Tamriel maps app like shivering isles map.
ALSO READ: 8 Games Like Skyrim That Offer Hack-And-Slash Action
How to download Annotated Oblivion Game Map
You can get the Oblivion map complete with annotations and in full resolution on the internet and on the website available.
 To download the map, right click the game map's link and choose save as.
Set a name and location and hit save. The map is pretty small in size despite the detail it contains, so it shouldn't take time.
Make sure you right click the link to the game's map, and not the URL or you'll only have a web page saved.
I hope this helps.
Categories GamingSours: https://techiespad.com/oblivion-map/
Oblivion:Maps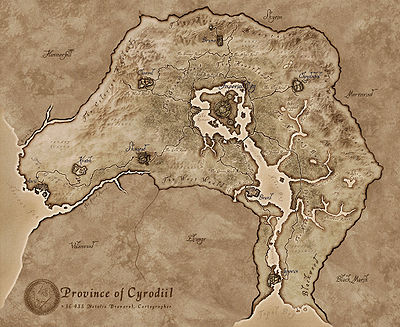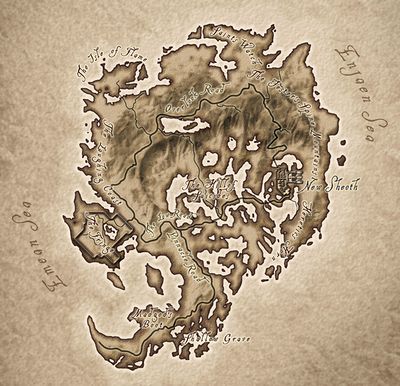 A map of the Shivering Isles
This page provides information on various maps available for The Elder Scrolls IV: Oblivion and The Elder Scrolls IV: Shivering Isles. Local and interior maps with further zoom and higher detail can be found on the articles for each location in the game.
General Maps[edit]
Oblivion Satellite Map — UESP's own high resolution Cyrodiil map.
Shivering Isles Satellite Map — UESP's own high resolution Shivering Isles map.
Tamriel Maps: Cyrodiil
Tamriel Maps: Shivering Isles
Colorized map of Cyrodiil
Labelled map of Cyrodiil
Interactive map of Shivering Isles
Colorized and labelled map of the Shivering Isles
Specific Maps[edit]
Daedric Shrines — A map showing the locations of all Daedric Shrines
Wayshrines of the Nine — A map showing the locations of all Wayshrines
Oblivion Gates — A map showing the locations of all 100 possible Oblivion Gates
Exterior Creatures — A map showing where creatures encountered outdoors can be found
Cyrodiil roadmap — A map showing back roads as well as the major routes.
Shivering Isles Region Map — A map denoting the separate regions of the Shivering Isles: Mania and Dementia
Icons[edit]
These are the icons used on the in-game map.
On the compass and map, dark brown locations are places you have previously visited (and therefore may fast travel to), and those in light brown are undiscovered. Icons are not displayed on the map unless you have either discovered them or they have been marked for you on the map.
See Also[edit]
Unmarked Roads—Information about roads that are not marked on the in-game map.
Sours: https://en.uesp.net/wiki/Oblivion:Maps
The Elder Scrolls IV: Oblivion Annotated and Interactive Maps
The Elder Scrolls IV: Oblivion is an open-world role-playing game developed by Bethesda Game Studios and published by Bethesda Softworks in 2006. This installment of the popular series takes place in the fictional province of Cyrodiil, where a fanatical cult plans to open portals to a demonic realm. Like other entries in the series, Oblivion features a large fantasy world that lets the player explore it freely. They can play through the main story or postpone it indefinitely.
Cyrodiil is so vast that even veterans of The Elder Scrolls IV: Oblivion sometimes get turned around. Fortunately, players have created annotated and interactive maps to help each other out.
Information in this article applies to versions of Oblivion on all platforms, including Windows, PS3, and Xbox 360.
The Annotated Oblivion Game Map
The Oblivion map below was annotated by Jonathan D. Wells. It shows the general layout of the land along with markers for campsites, Deadra shrines, Doomstones, Oblivion gates, settlements, natural landmarks, way shrines, and more.
To download the annotated Oblivion map, right-click the image and select Save as.
The Elder Scroll IV: Shivering Isles Annotated Game Map
The below map covers the content added in the Shivering Isles expansion pack.
Interactive Oblivion Game Maps
There's also a website that uses Google Maps technology to create an interactive Oblivion map. This map cannot be downloaded. To view and use the interactive Oblivion map, visit tamrielma.ps
Click the boxes under Markers to display the locations of camps, inns, settlements, and more.
Thanks for letting us know!
Sours: https://www.lifewire.com/elder-scrolls-oblivion-maps-3401732
I smiled. - And you. He grinned contentedly, and his hand squeezed my thigh, making it clear that he wants me no less. The professor put pressure on the gas.
Map oblivion
Eyes down. You lose your handjob for another week - this time. Now two. Hands behind head.
As always, I was glad, wished him success in this and successfully forgot about it. And now, after a couple of weeks, Slava said that tomorrow guests will arrive from Turkey about whom he told me and that he and his partners will be busy with. Them all day, and at night they should already fly away if everything goes well.
Similar news:
You are incredibly lucky miss. Today we do not have clients after 18:00, so our establishment will be happy to serve you. A short woman unwillingly went to see a doctor.
1212
1213
1214
1215
1216