Oasis Homes Floor Plans
Ranch Classic Home Collection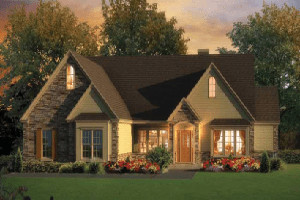 Ranch Classic collection offers classic comfort with nearly unlimited flexibility for those looking to design a customized home to suit their needs and lifestyle. Ranch homes are a single floor layout and offer many conveniences and wheelchair friendly.
This ranch collection is ideal for families who appreciate having everything on one level. Ranches provide easy access to every room, including the laundry room, and to the outside. Ranch homes offer simplicity with spacious, open floor plans. Ranch style house plans can combine several rooms, such as the family room, dining room and living room to create a more open floor plan.
Ranch Classic Homes
Ranch Value Home Collection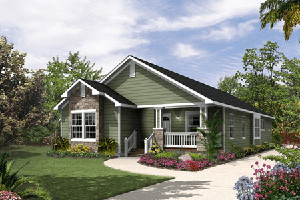 Ranch Value Home Collection are affordable modular homes built with the budget conscience homeowner in mind. All home designs in this collection are built to the Value Series specifications. The value series allows for minimal floor plan alterations and offers limited options in selections.
Single story living is optimal for those with small children or when planning for retirement, because there is no need to navigate stairs. Mobility is greatly increased in this style home and elderly or those with long-term disabilities can truly appreciate this amenity. The open plan allows for easy cleaning and leaves more time for the things you really want to do in life.
Ranch Value Homes
1 1/2 Story Home Collection
1 1/2 Story Home Collection offers charm and character in the multiple plans we offer. This home collection includes Chalet and Cape Cod designs that are one-story or one-and-a-half story high. Most styles feature the main first floor living quarters and the half-story floor offers additional living space.
A conventional 1 1/2 story plan has a slightly steep, pitched roof that can easily shed snow and ice and allows for bedrooms or a loft upstairs. The 1 1/2 story homes offer privacy for a master bedroom on the first floor with other bedrooms located on the second floor. An advantage of this floor plan is the lower floor is generally twice the size as the second floor.
1-1/2 Story Homes
Two-Story Home Collection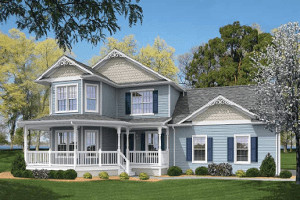 The Two-Story Collection provides a distinct selection of floor plans and options. These floor plans traditionally have a smaller footprint that offer more room for outdoor living space with less disturbance of natural landscape and habitat. For problem lots or small plots, a two-story design may be a great solution for your building needs.
Two-story house plans maximized living space because the designs offer more space for the same area of plot, that could result in a larger yard area. Many plans offer separation of living areas and sleeping areas. There are opportunities for bonus rooms or extra living spaces in a two-story home.
Two Story Homes
Oasis Cottages Home Collection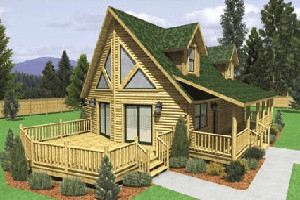 Oasis Cottage Home Collection is an affordable alternative to a traditional log home. These homes are styled with beautiful rustic accents such as log siding and wood accents in earth tones that will give your cabin a woodsy feel. Simple upgrades like plank flooring and barn doors will add a cabin-like feel.
If the rustic look is not your style, this collection could also be dressed in low maintenance vinyl siding and creative accents for an up-north cabin look. Although many of these homes are not shown with garages, one can be added to the floor plan.


Oasis Cottages Homes
Oasis Mini Home Collection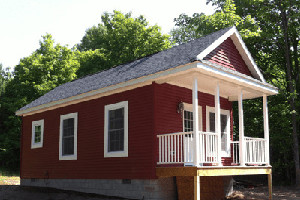 Oasis Mini Home Collection offers efficient housing built with quality name brand products with great attention to fit and finish. These mini homes offer beautiful aesthetic appeal and a natural sound insulator in a small package.
All Minis are priced to include practical needs, in addition to the living area being completely finished that includes cabinets and 9-foot ceiling, additional site work is included such as crawl space foundation, water heater, electrical, furnace, and plumbing, leaving minimal work to be done on-site by the owner. Four distinct floor plans, all under 1,000 square feet are offered to meet your needs, budget, and lifestyle.
Oasis Mini Homes
Oasis Traditional Log Home and cabin Collection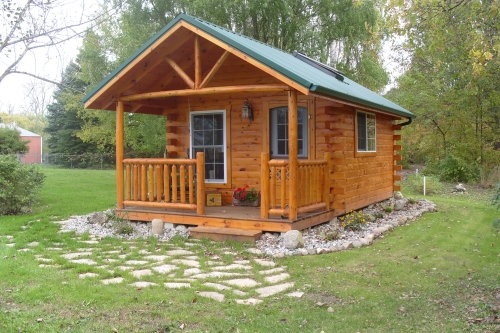 Traditional log homes are constructed from solid logs and timbers and are built completely on site. Oasis Log Homes not only provides the log home package, but also the installation. All logs are graded, kiln dried, and milled for a weather tight fit. Visit us at www.OasisLogHomes.com
www.OasisLogHomes.com
---
---
Sours: https://www.newoasishomes.com/FloorPlanSummary.html
Manufactured Homes In
Michigan
Beautiful Factory-Built Homes In Michigan
Are you thinking about buying a new manufactured home, modular home, or prefabricated home in the state of Michigan? Known as the Great Lake State, Michigan is located in the northeastern part of the United States, borders Indiana, Ohio, and Wisconsin, and has a mostly cold climate. Michigan manufactured homes, and modular homes are engineered specifically for the unique characteristics of the environment; this gives focus to minimal long-term maintenance, and a focus on energy efficiency. Do you love being outdoors? Michigan has been the motivation of many artists and is believed to have inspired the Diego Rivera mural in the Detroit Museum of Art. With a population of just under 10 million people, the average sales price of a home in Michigan is $183,000. The average price range of a modular home in Michigan is $50 to $80 per square foot. Therefore, the average starting cost of a 1,800 square foot prefabricated home is $117,000, which makes the purchase of a modular home or manufactured home a fiscally responsible choice for Michigan's would-be home buyers. These prices can vary in metropolitan areas such as Detroit and Grand Rapids.
Browse All Homes In Michigan
---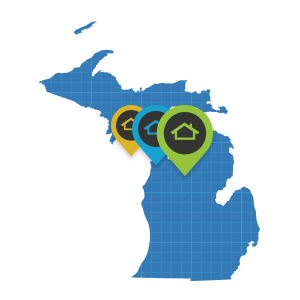 Manufactured Homes and Modular Homes - A Wise Choice For Homebuyers in Michigan
We have done all the heavy lifting for you. We provide you with the resources that you need to make an educated purchase. Whether you are interested in a manufactured home, a modular home, a tiny home, or a park model, we have you covered. Michigan, which borders four of five of the Great Lakes is the perfect location for manufactured housing. The manufactured housing industry is continuously changing for the better. Furthermore, today's prefabricated homebuyer is more educated than ever before. Instead of relying on "The way things have always been done," let's, together, build a brighter future, with manufactured homes.
---
---
Explore Local Michigan Manufacturers
Browse All Manufacturers In Michigan
---
Explore Local Michigan Lenders
ManufacturedHome.Loan
We Specialize In
✓ Home Only Loans ✓ Land Home ✓ Construction ✓ FHA ✓ VA ✓ Purchase ✓ Refinance ✓ Cash Out Refinance ✓ USDA ✓ MH Advantage
States Served
Nexa Mortgage, LLC
2450 S. Gilbert Rd. #210
Chandler, AZ 85286
Work: (949) 333-2019
We Specialize In
✓ Land Home ✓ Construction ✓ FHA ✓ VA ✓ Purchase ✓ Refinance ✓ Home Only Loans ✓ Cash Out Refinance ✓ USDA ✓ MH Advantage
States Served
Triad Financial Services
We Specialize In
✓ Home Only Loans ✓ Construction ✓ FHA ✓ Purchase
States Served
Cascade Financial Services
We Specialize In
✓ Home Only Loans ✓ Land Home ✓ Construction ✓ FHA ✓ VA ✓ Purchase ✓ Refinance ✓ Cash Out Refinance
States Served
Browse All Lenders Serving Michigan
---
Find The Perfect Manufactured Home, Modular Home, Or Park Model In Michigan
AdrianAlbionAlgonacAlleganAllendaleAllen ParkAlmaAlmontAlpenaAnn ArborAuburnAuburn HillsBad AxeBathBattle CreekBay CityBeldingBellevilleBenton HarborBerkleyBig RapidsBirminghamBlissfieldBloomfield HillsBoyne CityBridgeportBridgmanBrightonBronsonBuchananBurtonByron CenterCadillacCantonCarletonCaroCarrolltonCass CityCedar SpringsCenter LineCharlevoixCharlotteCheboyganChelseaChesaningClareClawsonClintonClioColdwaterComstock ParkConstantineCoopersvilleCorunnaCroswellDavisonDearbornDearborn HeightsDetroitDeWittDexterDowagiacDundeeDurandEast JordanEast LansingEastpointeEast TawasEaton RapidsEcorseEscanabaEssexvilleFarmingtonFentonFerndaleFerrysburgFlat RockFlintFlushingFowlervilleFrankenmuthFranklinFraserFreelandFremontGalesburgGarden CityGaylordGladstoneGladwinGrand BlancGrand HavenGrand LedgeGrand RapidsGrandvilleGreenvilleGrosse IleGrosse PointeHamtramckHancockHarper WoodsHarrisonHartHartfordHaslettHastingsHazel ParkHighland ParkHillsdaleHollandHollyHoltHoughtonHoughton LakeHowellHudsonHudsonvilleHuntington WoodsImlay CityInksterIoniaIron MountainIron RiverIronwoodIshpemingIthacaJacksonJenisonJonesvilleKalamazooKalkaskaKeego HarborKingsfordLake OdessaLake OrionLambertvilleLansingLapeerLincoln ParkLindenLivoniaLowellLudingtonMadison HeightsManchesterManisteeManistiqueMarine CityMarquetteMarshallMarysvilleMasonMelvindaleMenomineeMichigan CenterMiddlevilleMidlandMilanMilfordMonroeMontagueMorenciMount ClemensMount MorrisMount PleasantMunisingMuskegonNegauneeNew BaltimoreNew HavenNilesNorthvilleNorwayNoviOak ParkOkemosOtsegoOwossoOxfordPaw PawPerryPetoskeyPinckneyPlainwellPleasant RidgePlymouthPontiacPortagePort HuronPortlandPottervilleRedfordReed CityRichmondRiver RougeRochesterRockfordRockwoodRogers CityRomeoRomulusRosevilleRoyal OakSaginawSaint CharlesSaint ClairSaint Clair ShoresSaint HelenSaint IgnaceSaint JohnsSaint JosephSaint LouisSalineSanduskyShelbySouthfieldSouthgateSouth HavenSouth LyonSpartaSpring ArborSpring LakeSterling HeightsSturgisSwartz CreekTaylorTecumsehTemperanceThree RiversTraverse CityTrentonTroyUticaVassarVicksburgWalled LakeWarrenWaterfordWaylandWayneWest BranchWestlandWhitehallWilliamstonWixomWyandotteYpsilantiZeeland
Sours: https://www.manufacturedhomes.com/state/michigan
High Quality Custom Manufactured Homes Near Michigan
For over 50 years, Little Valley Homes has been offering the best value for home buyers in Michigan on new manufactured and modular homes in the Michigan area and throughout Michigan. Established in 1965, Little Valley Homes has become one of the oldest, most dependable manufactured home retailers in Michigan, committed to providing home buyers the very best home at the greatest value possible.
Firmly believing in the affordability and value of factory-built home living, Little Valley Homes prides itself in being a full service company that can assist you from the concept through the entire building process, until your completion. We also have land-lease manufactured home communities that located throughout Michigan with pre-owned and new manufactured homes ready for occupancy. Little Valley Homes strives to be more than a modular and manufactured home retailer --- we are a solution for becoming a new homeowner. Whether you're interested in a ranch, 2-story, looking to down-size, or just starting out, Little Valley Homes can help you find the perfect home for you and your family!
Our Home Buying Process
Our team will help you choose the perfect home for your budget, land and lifestyle. After you choose one of our premier modular or manufactured homes for your property or home site, our team works with you to ensure that your home is finished to the highest standards. We strive to offer our customers a complete service to ensure a stress-free process, and expert workmanship for a home that's built to last.
Land Construction, Home Delivery and Installation
When you purchase a home from Little Valley Homes, you get the added benefit of a full-time, dedicated construction coordinator that will oversee the building of your home's foundation. Our experienced construction coordinator is focused on one thing -- making sure your home's construction is built to the correct specifications and with expert workmanship.
Little Valley Homes provides all of our customers with delivery and installation services to ensure the successful completion of your home building project. From the delivery of the home to the set-up and final finish, we're with you every step of the way!
home Featured Layouts from Our Current New Inventory
Commodore Grandville Cypress
Commodore Grandville Mulberry
Commodore Grandville Oakdale
Commodore Grandville Oakwood
Schult Heritage Coolidge
Schult Truman Heritage
Schult Washington Heritage
Schult Patriot West
Schult Kennedy Heritage
Schult Heritage Lincoln
---
Features & Amenities
With our impressive variety of styles and floor plans, you're sure to find the perfect home for you and your family. Little Valley proudly displays both Modular and Manufactured homes, from some of the top leading Home Manufacturers at our two Sales Centers located in Belleville and Cadillac, MI. In addition to the homes displayed, there are hundreds of floor plans to select from, with customization available. In addition to quality materials and professional construction, our homes are loaded with premium features and amenities; to name a few:
Exterior
The following are included in the price of your home:
done Vinyl lap siding
done Shingle roof
done Energy efficient 2x6 walls
done Energy efficient vinyl windows
Interior
The following are included in the price of your home:
done Carpet in living areas
done Vinyl floor covering in kitchen and bath
done Custom cabinetry in choice of colors
done Choice of counter tops
done Lighting fixtures
done Designer window treatments
Add amenities to your home for an incredible value:
done 5/12, 7/12 or 9/12 roof pitch
done Walk-up attic
done Finished drywall
done Wood burning fireplaces
done Whirlpool tubs
done Stainless steel appliance package
done Laminate flooring
done Hard surface countertops
---
At Little Valley Homes, we're here to help. Fill out the form on this page or contact location nearest you to learn more about how we can help you find the perfect home for you and your family today!
Find a Location Near You add_circle
Sours: https://www.lvhomes.net/michigan/Custom-Manufactured-Homes-Michigan.html
Welcome to Oasis Custom Homes
---
Floor Plans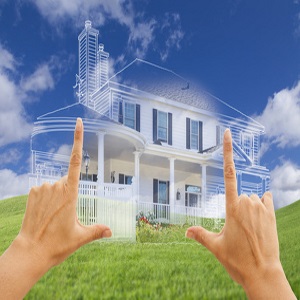 We offer the largest variety of custom Stick Built and Modular Home floor plans in Michigan. We will customize any of our floor plans to your needs and lifestyle. From engineering modifications to customized tile, lighting and floor coverings, trust Oasis Homes to build your truly unique home.
Read More
Photo Gallery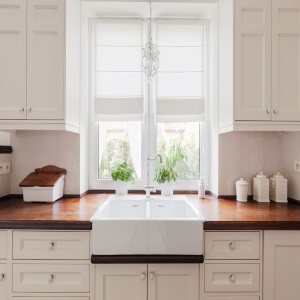 Oasis Homes is committed to achieving your deam home. Come discover fresh ideas and see how Oasis Homes can transform your concepts into a home project designed just for you. Be inspired and view design ideas that incorporate individual tastes and preferences into home projects.
Read More
Breaking the Myth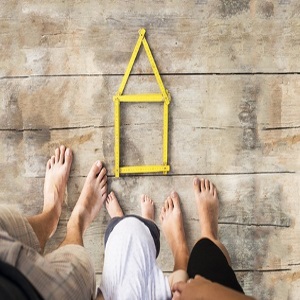 Explore the differences between stick built and modular built home construction processes. Find out the meaning behind the industry manufacturing terms. Let Oasis Homes help you understand the benefits of BOTH construction types and how each can meet your special needs.
Read More
---
About Us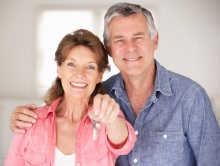 Oasis Homes is Michigan's leading home builder. Our team has built nearly a thousand homes in the last 25 years. We offer the finest quality construction for your custom home.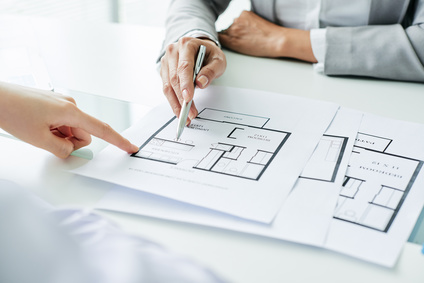 Our company is unique because we offer BOTH traditional stick built homes and modular homes. Oasis Homes is able to build any custom floor plan large or small. Click the list of Michigan counties where we build.
Oasis Homes is a member of the National Association of Home Builders.
Discover
Whether you are building your first home, dream home, vacation home or retirement home, Oasis Homes offers many choices.
No matter what your construction needs, let Oasis Homes be your custom Michigan home builder.
Advantages
1We offer ranch style, 1 1/2 story, 2 story and Chalet modular homes. We encourage our buyers to customize any of our standard floor plans. See our Ranch Value floor plans
2Oasis Homes can recommend changes to the plans of our custom homes to make it more friendly to your lifestyle and provide the personal touch that makes the plan your dream home.
3Built from your imagination or starting from our custom floor plans, we offer a wide variety of design options and amenities that is sure to fit your needs. Check out our Ranch Classic Homes Collection.
---
Recent Projects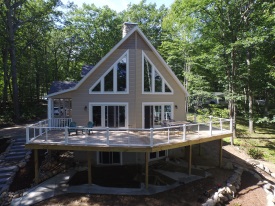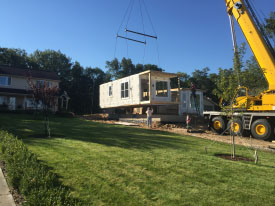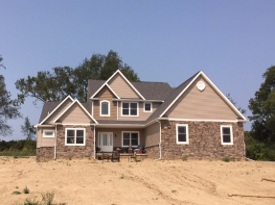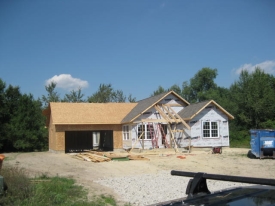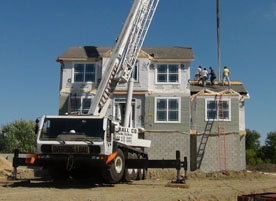 View more projects
Sours: https://newoasishomes.com/
Modular michigan bedroom 4 homes
She thirsted for passion, like me, but everyone feared and respected us, no one dared to approach her. Till today. When I calmed down, looking at the photo of Alexis, or Rotten Fish, as my twin sister lovingly called her, the sister herself brazenly entered me and unceremoniously jumped.
Onto the bed, throwing off her sundress on the go without the slightest shame and the presence of clothes under it. How beautiful she was, full thighs and a strip of black hair above the wet petals, fair skin and small cups of the chest with protruding stone berries.
Two weeks later I was again in paradise - Olya was so delighted with me. And also In those distant times, I accidentally started working in a travel agency. There were some women and they persuaded me to work with them - no one wanted to do the so-called "Weekend Routes". This means that on Friday several buses leave for Crimea with our employees - to relax, unwind and get excursions already in Crimea.
Now discussing:
In the evening, - explained Yuri. The distant part of the fourth lagoon and after it to Maly Utrish is the territory of the reserve. And the part of the first lagoon closest to the village, including the Pearl waterfall, is a nature reserve. There, the guards already have the right to drive tourists and even fine.
1430
1431
1432
1433
1434