Screenshots
Description
Play engaging quiz-based games (kahoots) at school, at home and at work, create your own kahoots and learn something new! Kahoot! brings the magic of learning for students, teachers, office superheroes, trivia fans and lifelong learners.

Here's what you can do with the Kahoot! app:

Students
- Join kahoots hosted live - in class or virtually - and use the app to submit answers
- Complete self-paced challenges
- Study at home or on the go with flashcards and other study modes
- Challenge your friends with kahoots you found or created
- Create your own kahoots and add images or videos
- Host kahoots live for family and friends directly from your mobile device


Families and friends
- Find a kahoot on any topic, fit for any age
- Host a kahoot live by sharing your screen to Apple TV or via video conferencing apps
- Engage your kids with studying at home
- Send a Kahoot! challenge to family members or friends
- Create your own kahoots and add different question types and image effects

Teachers
- Search among millions of ready-to-play kahoots on any topic
- Create or edit your own kahoots in minutes
- Combine different question types to increase engagement
- Host kahoots live in class or virtually for distance learning
- Assign student-paced challenges for content review
- Assess learning outcomes with reports

Company employees
- Create kahoots for e-learning, presentations, events and other occasions
- Encourage audience participation with polls and word cloud questions
- Host Kahoot! live in person or in a virtual meeting
- Assign self-paced challenges, for example, for e-learning
- Assess progress and results with reports

Premium features:
Kahoot! is free for teachers and their students, and it's our commitment to keep it that way as part of our mission to make learning awesome. We offer optional upgrades that unlock advanced features, such as an image library with millions of images and advanced question types, such as puzzles, polls, open-ended questions and slides. To take advantage of these features, users will need a paid subscription.

To create and host kahoots in a work context, as well as get access to additional features, business users will need a paid subscription.

Recurring billing, cancel anytime
- Payment will be charged to your iTunes account at confirmation of purchase.
- Subscription automatically renews unless auto-renew is turned off at least 24 hours before the end of the current period.
- Account will be charged for renewal within 24 hours of the end of the current period, and the cost of the renewal will be provided.
- Subscriptions may be managed by the user. Auto-renewal may be turned off by going to the user's Account Settings after purchase. No cancellation of the current subscription is allowed during the active subscription period.
- Any unused portion of a free trial period, if offered, will be forfeited when you purchase a subscription.

Privacy Policy: https://kahoot.com/privacy
Terms and conditions: https://kahoot.com/terms
We've revamped practice mode to give you a better, faster, and more focused learning experience. Happy studying!
Ratings and Reviews
4.6 out of 5
33.3K Ratings
I love Kahoot
Kahoot! can quickly become a go-to for teachers looking to run quick and lively checks for understanding or exit tickets. Try establishing something like Kahoot! Fridays for quick review. If you don't have time to make quizzes, search millions of public Kahoots to play or remix. Go beyond memorization of facts and allow Kahoot! to introduce scenario questions/prompts with multiple decisions; stimulate conversation from the results. Insert slides between questions to introduce additional information, allowing Kahoot! to become a content-delivery platform. Quiz templates make it really easy to build a thoughtful learning experience that does more than solicit rapid-fire recall. Build a "collection" of quizzes and share the collection with students. The asynchronous features are great for independent review and distance learning.

Don't forget professional development. Use the Team mode to pose pedagogical questions and promote food-for-thought discussions among colleagues and cohorts. Use Kahoot! to break the ice at the beginning of the school year or bond with members of the learning community.
Hello! Thank you for your positive feedback! We are pleased that you are satisfied with the application!
This is GREAT👍🏻👍🏻🤗
I love the kahoot app so much. One reason is because it's very easy to use and very self explanatory. Another reason is because it's faster to just open the app and put in the game pin than to take forever and open the website. Another reason I love this app is because I can try different quizzes without having to play with someone. I like to play different quizzes when I'm bored. I also like this app because making a Kahoot! is so much faster and easier than going online and doing it on a computer. Anyways, after saying ALL that, I think overall Kahoot! is a great app and is great for people who like playing trivia games and likes making them too. 🙃🙃
Poorly designed
I'm an educator and I've repeatedly tried to make Kahoot work for my classes. They have strict character limits that make it unusable for more complex questions/answers. Thankfully, they now have a work-around that allows you to import slides. So this morning, I spent several hours of my precious time setting up a kahoot with imported slides. After several hours of work to set it up (precious hours of an overworked, underpaid educator's time, time that I could have used grading, preparing other lessons, etc., time that I will NEVER GET BACK), it wouldn't let me publish the kahoot without entering my credit card information. They wanted me to authorize a $180 charge on my credit card (after the 7-day "free trial") just to use the quiz game I had already spent hours creating. I am LIVID. I know these marketing techniques are common, but using them on overworked, underpaid teachers (especially during a pandemic) is just plain cruel and disrespectful They shouldn't have allowed me to import my slides and go through all that effort. And they really need to get rid of the character limits. (People have been asking them to do so for years, but I guess this would undermine their scheme).
We are really sorry that you are not happy with the app, but are very grateful for your feedback. Please allow me to clarify that any feature in the kahoot creator marked with a crown isn't included in your current plan. If you have used the unlocked feature in your kahoot, once you click the "Done" button a pop-up message will appear informing you about the content that needs to be revised.
If you need further assistance please contact us via kahoot.com/request and our support team would be happy to troubleshoot this with you.
The developer, Kahoot! AS, indicated that the app's privacy practices may include handling of data as described below. For more information, see the developer's privacy policy.
Data Linked to You
The following data may be collected and linked to your identity:
Purchases
Contact Info
User Content
Search History
Browsing History
Identifiers
Usage Data
Diagnostics
Privacy practices may vary, for example, based on the features you use or your age. Learn More
Information
Seller

Kahoot AS

Size

136.6 MB

Category

Education

Compatibility

iPhone

Requires iOS 10.0 or later.

iPad

Requires iPadOS 10.0 or later.

iPod touch

Requires iOS 10.0 or later.

Languages

English, Dutch, French, German, Italian, Japanese, Norwegian Bokmål, Polish, Portuguese, Spanish, Turkish

Age Rating

4+

Copyright

Copyright © 2020, Kahoot! All Rights Reserved.

Price

Free

In-App Purchases

Kahoot! Plus$11.99
K! Plus for Family & Friends$9.99
Kahoot! Pro$35.99
Supports
Family Sharing

With Family Sharing set up, up to six family members can use this app.
Featured In
More By This Developer
You Might Also Like
Sours: https://apps.apple.com/us/app/kahoot-play-create-quizzes/id1131203560
Kahoot Code Login Students just need to go to the kahoot.it website and enter the six digit code to enter a specific questionnaire, a simple process to enter the questionnaire.
How do I find my Kahoot password?
Click Forgot Password on the login page. and send the email address associated with your account. You will receive an email with your username and a one-time link to enter a new password.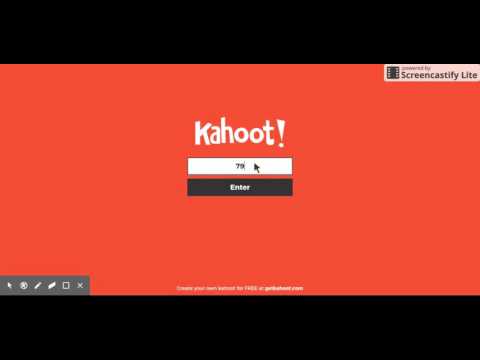 How do I find my Kahoot pin code?
A unique game PIN code is displayed at the top of the screen. Players go to kahoot.it and enter the game PIN and then their nickname. Click Start when you can see the nicknames of all players in the lobby or waiting screen. During the games, you can use the space bar or the mouse to move to the next question.
What is a kahoot number?
Game PINs are unique to each Kahoot session. They are generated when a kahoot is started and used on kahoot.it so that students can join a kahoot leader.
How do I see my kahoots?
You can search for public kahoots, including yours, using the magnifying glass icon at the top right of the screen. Search for a topic you want to find kahoots on or enter the user's username to find the public kahoots they have created. As you type, a list of common matching terms is created below.
How is Kahoot played?
How to play Kahoot! in the classroom
Go to and log into your account.
At the top of the menu, click on the Kahoots tab.
On the Kahoot quiz page,
Choose the classic (player versus player)
The screen will now show the game lobby with the game PIN number and login instructions.
Students enter PIN code in Kahoot!
Students enter a nickname and click OK, let's go!
What are Kahoot staff members?
A Game PIN is a one-time, temporary code that specifies which game you want to participate in. This PIN code is generated when someone starts a live match or assigns a challenge.
What is a Kahoot Quiz?
kahoot! is a tool that uses technology to manage quizzes, discussions or surveys. It is a game-based class response system that is played by the entire class in real time. Questions about multilingualism are projected on the screen. Students answer the questions with their smartphone, tablet or computer.
How many digits does a Kahoot code have?
A kahoot code has 6 digits.
Is the Kahoot app free?
kahoot! it's free for teachers and their students, and it's our commitment to support it as part of our mission to make learning exceptional.
Can I play Kahoot by myself?
Personal devices Each player needs a device to participate in https://kahoot.it. If you use iOS or Android devices, you can participate via our mobile app.
How do you play Kahoot alone? kahoot! Mostly performed live in groups. But you can also play alone! You can use our iOS / Android app to play Kahoot on a single device or use the preview option to host a live Kahoot with a simulated phone on the same screen.
Can you play kahoot with strangers?
The short answer is that you can use both! However, the new Kahoot has something delicious! App that ensures that learning doesn't stop after playing a live game. It allows you to play educational games and fun trivia questions anywhere, anytime, alone or with friends.
How can I get my kahoot back?
All recently deleted kahoots should be in a recently deleted folder. To get them back you will need to press a restore button on that kahoot once it has been permanently deleted. Permanently removed Kahoot should be done 30 days after Kahoot is removed. Favorite kahoots cannot be deleted.
What is Flipgrid?
Flipgrid is a social learning platform that allows teachers to ask a question that students answer in a video. Students can then react with each other and build a network of discussions.
Frequently Asked Questions (FAQ's)
Q: What is the Kahoot PIN code?
A game PIN is a unique, temporary code that identifies which game you want to join. The PIN is activated when someone starts a game.
Q: How do you enter a PIN in kahoot?
Open your device's web browser and go to kahoot.it, or open our mobile app and tap on Enter PIN. Enter a game PIN. If the host has activated a "friendly nickname generator", click or tap the "Spin" button to choose a random nickname.
Q: How do you get 1000 points in Kahoot?
With Kahoot! If you answer the question correctly you will get 1000 points (unless the creator of the quiz changes the If you get a wrong question the streak will reset and you will no longer receive bonus points.
Q: Can I do a kahoot for free?
You can create a free Kahoot account and play a free Kahoot game. You can use this game at family gatherings to catch up on everyone's activities or at business meetings to check that your coworkers have been paying attention.
Q: Can you see who answered what in Kahoot?
After the deadline or after all answers have been submitted, the student will be informed immediately whether the answer given was correct or incorrect.
Q: What are the downsides of kahoot?
One of the biggest drawbacks to Kahoot is that tracking student progress is a complex process. Since multiple players are connected to the same platform, they must have a strong WiFi connection. Otherwise it wouldn't work.
Q: How long does it take to play a 20-question kahoot?
The time required to play is 20 seconds to 4 minutes. Responses can be up to 20 characters long. Each player enters an answer, which is displayed in a word cloud.
Conclusion
kahoot! is a tool that uses technology to manage quizzes, discussions or surveys. It is a game-based class response system that is played by the entire class in real time. Questions about multilingualism are projected on the screen. Students answer the questions with their smartphone, tablet or computer.
Sours: https://howtodiscuss.com/t/kahoot-code-login/76379
Introducing Courses for Kahoot! 360
Build a culture of continuous learning and engage learners like never before. Design awesome learning experiences you can adapt to any training setting. We help you make work feel like play.
Learn more
Buy Kahoot! 360 Pro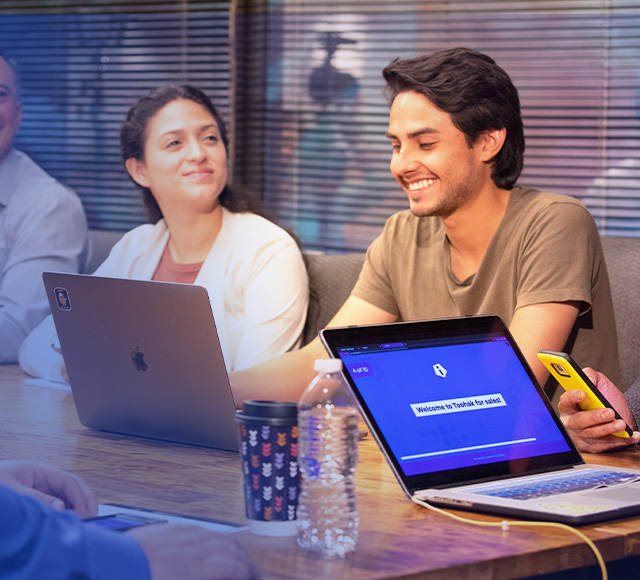 Passionate about improving education and making learning awesome for students and teaches worldwide!
Learn more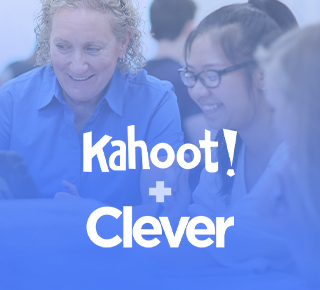 Access learning games from a galaxy far, far away…. Now available on Kahoot! Academy!
Learn more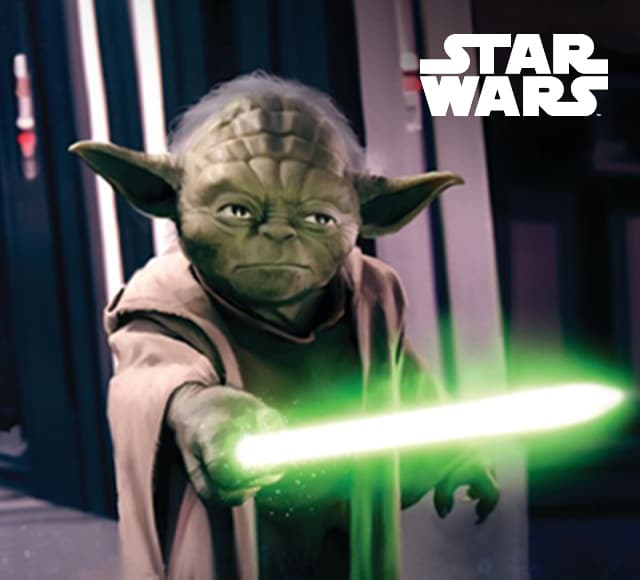 Engaging group and distance learning for teachers and students.
Learn more

Deliver training, presentations, meetings and events in-person or on any video conferencing platform.
Learn more

Explore content and join one of the world's largest educator communities.
Learn more
Enhance learning with playful pedagogy and a powerful toolkit.
View the session recordings from our FREE virtual PD event!
View on-demand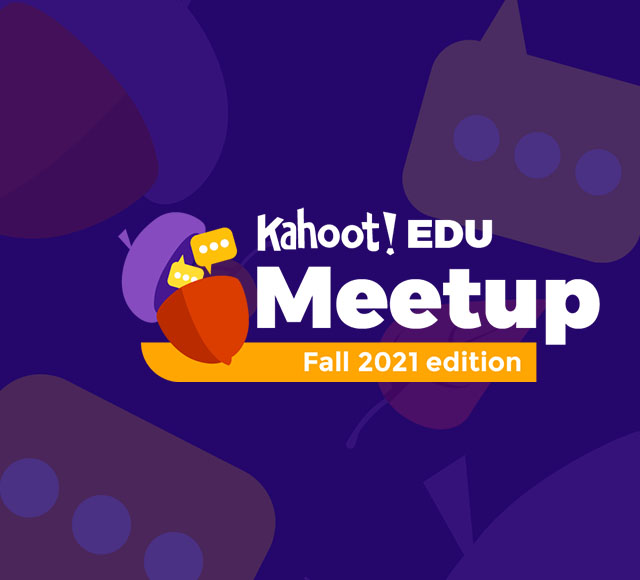 Make learning awesome for the entire family!

Learn more
Buy now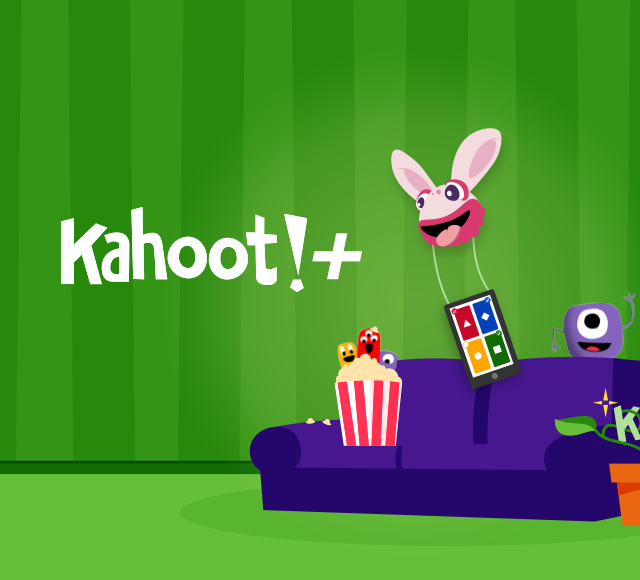 It only takes minutes to create a learning game or trivia quiz on any topic, in any language.
Host a live game with questions on a big screen or share a game with remote players.
Game on! Join a kahoot with a PIN provided by the host and answer questions on your device.
More than 50% of US teachers use Kahoot!
Players in more than 200 countries
Over 50 million public games available
97% of the Fortune 500 use Kahoot!
Sours: https://kahoot.com/
Kahoot! Play & Create Quizzes
Play engaging quiz-based games (kahoots) at school, at home and at work, create your own kahoots and learn something new! Kahoot! brings the magic of learning for students, teachers, office superheroes, trivia fans and lifelong learners.

Here's what you can do with the Kahoot! app, now available in English, Spanish, French, German, Italian, Brazilian Portuguese and Norwegian:

Students
- Join kahoots hosted live - in class or virtually - and use the app to submit answers
- Complete self-paced challenges
- Study at home or on the go with flashcards and other study modes
- Compete with friends in study leagues
- Challenge your friends with kahoots you found or created
- Create your own kahoots and add images or videos
- Host kahoots live for family and friends directly from your mobile device

Families and friends
- Find a kahoot on any topic, fit for any age
- Host a kahoot live by casting your screen to a big screen or screen share via video conferencing apps
- Engage your kids with studying at home
- Send a Kahoot! challenge to family members or friends
- Create your own kahoots and add different question types and image effects

Teachers
- Search among millions of ready-to-play kahoots on any topic
- Create or edit your own kahoots in minutes
- Combine different question types to increase engagement
- Host kahoots live in class or virtually for distance learning
- Assign student-paced challenges for content review
- Assess learning outcomes with reports

Company employees
- Create kahoots for e-learning, presentations, events and other occasions
- Encourage audience participation with polls and word cloud questions
- Host Kahoot! live in person or in a virtual meeting
- Assign self-paced challenges, for example, for e-learning
- Assess progress and results with reports

Premium features:
Kahoot! is free for teachers and their students, and it's our commitment to keep it that way as part of our mission to make learning awesome. We offer optional upgrades that unlock advanced features, such as an image library with millions of images and advanced question types, such as puzzles, polls, open-ended questions and slides. To take advantage of these features, users will need a paid subscription.

To create and host kahoots in a work context, as well as get access to additional features, business users will need a paid subscription.
Sours: https://play.google.com/
Code kahoot
Kahoot! app
Studying with Kahoot! is awesome, on your own or together with friends! Boost your learning superpowers with our app on smartphones, iPads and Chromebooks.
Study at home and at school, compete in study leagues, review content, prepare to ace tests, and create your own kahoots. Available in English, Spanish, French, Brazilian Portuguese, and Norwegian.
Invite your friends to study together, no matter where they are, and compete in leagues within the Kahoot! app!
Create a study league and choose kahoots you'd like to add – the content is up to you!
Invite up to 100 friends, for example, via a messenger app
Play, study and compete – you'll be able to score medals and see a leaderboard
Add your Bitmoji avatar to Kahoot! and use it to react in leagues. Let's put a face to that awesome nickname!
To access the new study modes simply open a new kahoot and tap Study, or tap Study later after you've played a live kahoot. You'll access the following modes:
Learn a new topic, memorize facts or quickly revisit a previous topic before a test. Continue flipping cards until you've remembered all correct answers.
Once you've aced all flashcards, move on to Practice mode to play a kahoot without a timer until you've answered all questions correctly.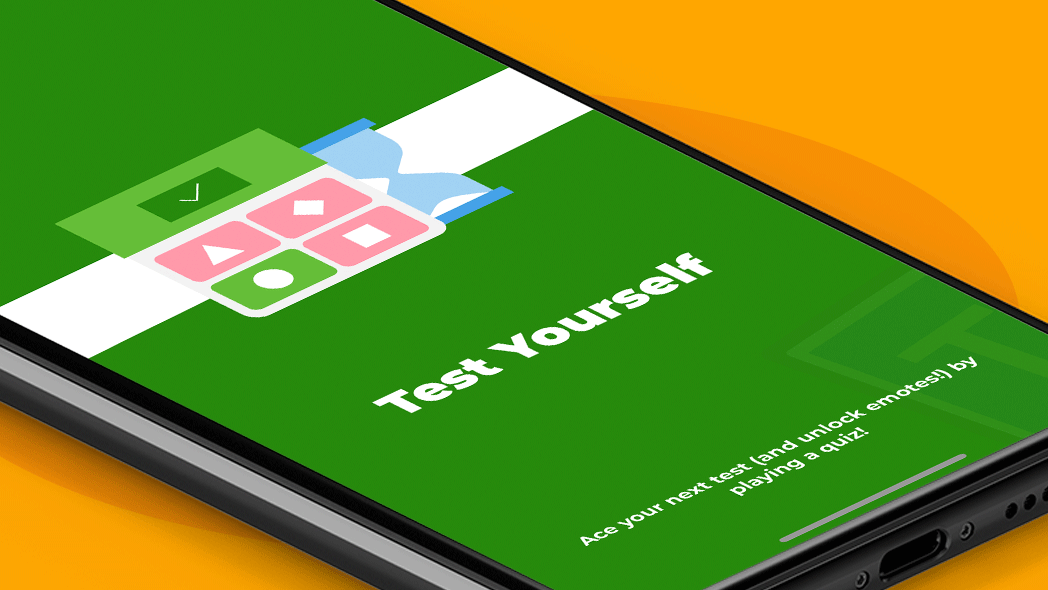 Ready to step it up? Test yourself with a game against AI players and beat their scores. As a reward, you'll unlock emotes and collect more as you continue studying.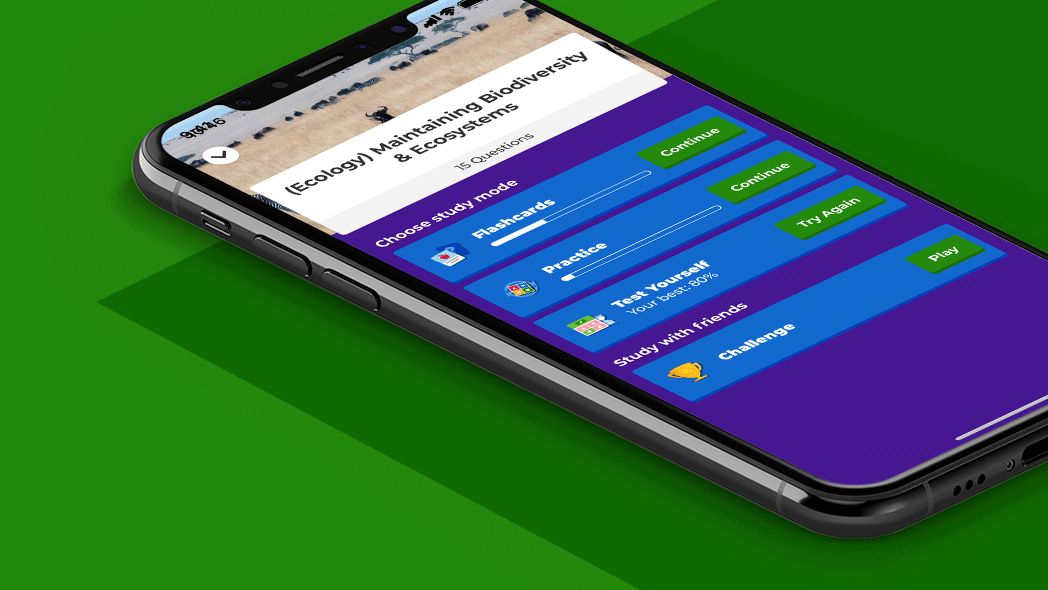 See if your friends can beat your score in a specific kahoot! Share a kahoot as a challenge that you can play together.
When you join a challenge created by your teacher or a classmate, you can play it in the app at your own pace. In this game mode, questions and answers are displayed on the device screen.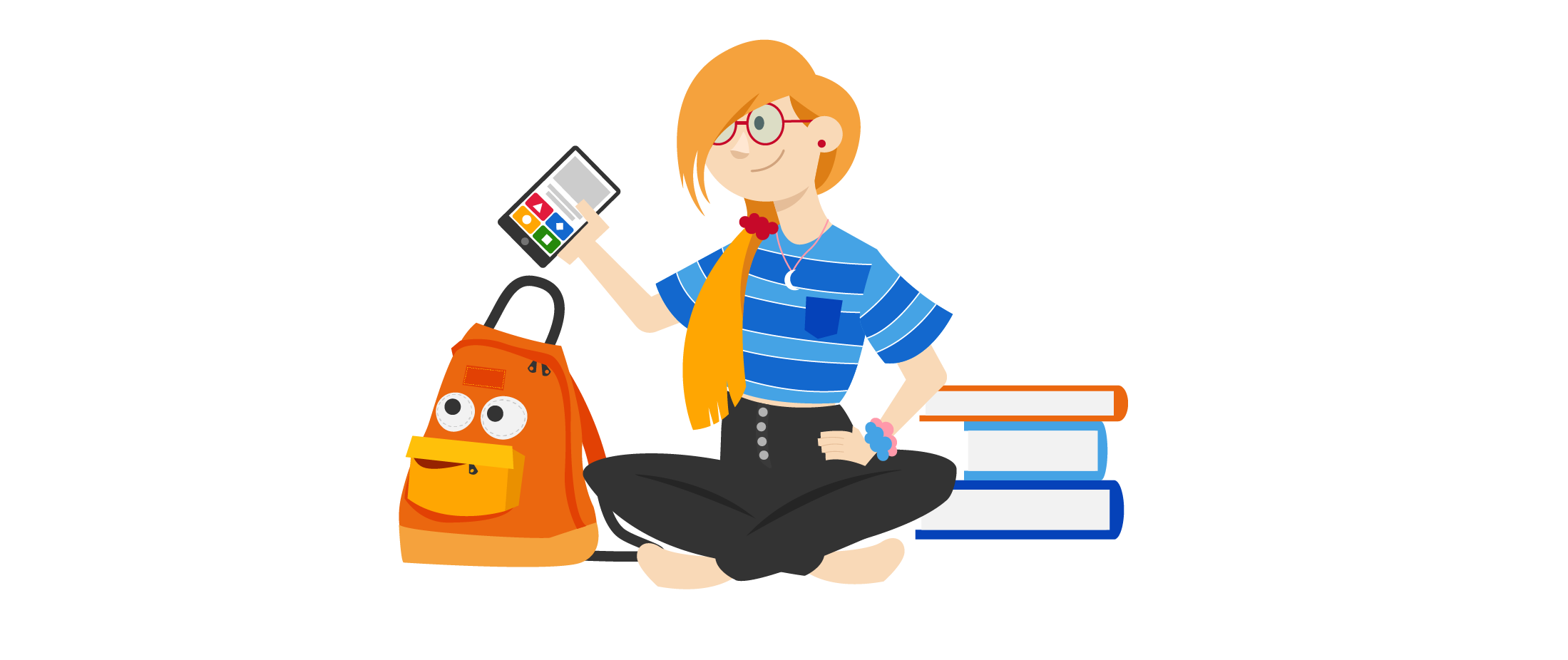 You can launch and host games live directly from the app. Start a game show in your living room! You can use your iPad screen, put it up on a bigger screen using AirPlay and Apple TV, or Chromecast.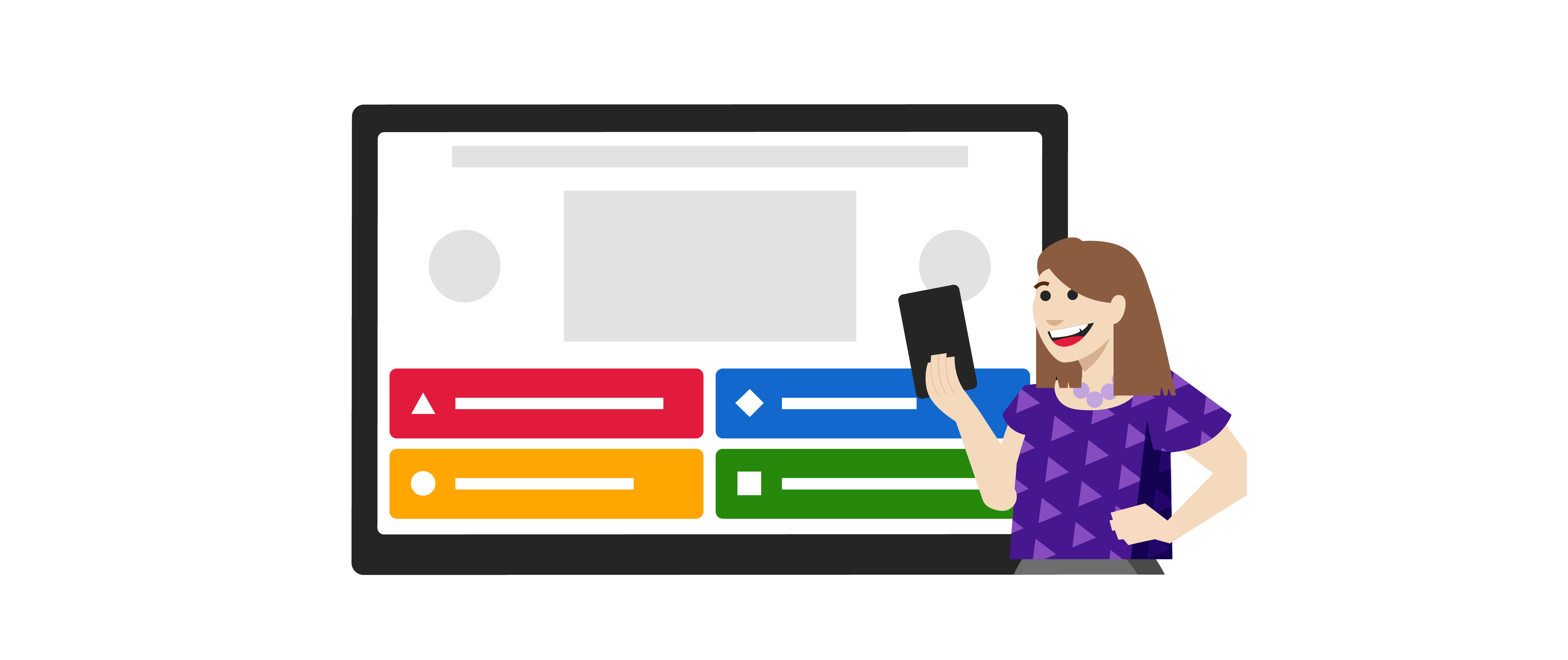 Whether it's part of a study assignment or you're doing it for fun, creating your own kahoot takes minutes in the app. Add YouTube videos, snap photos with your device or add drawings to questions to make them more interesting.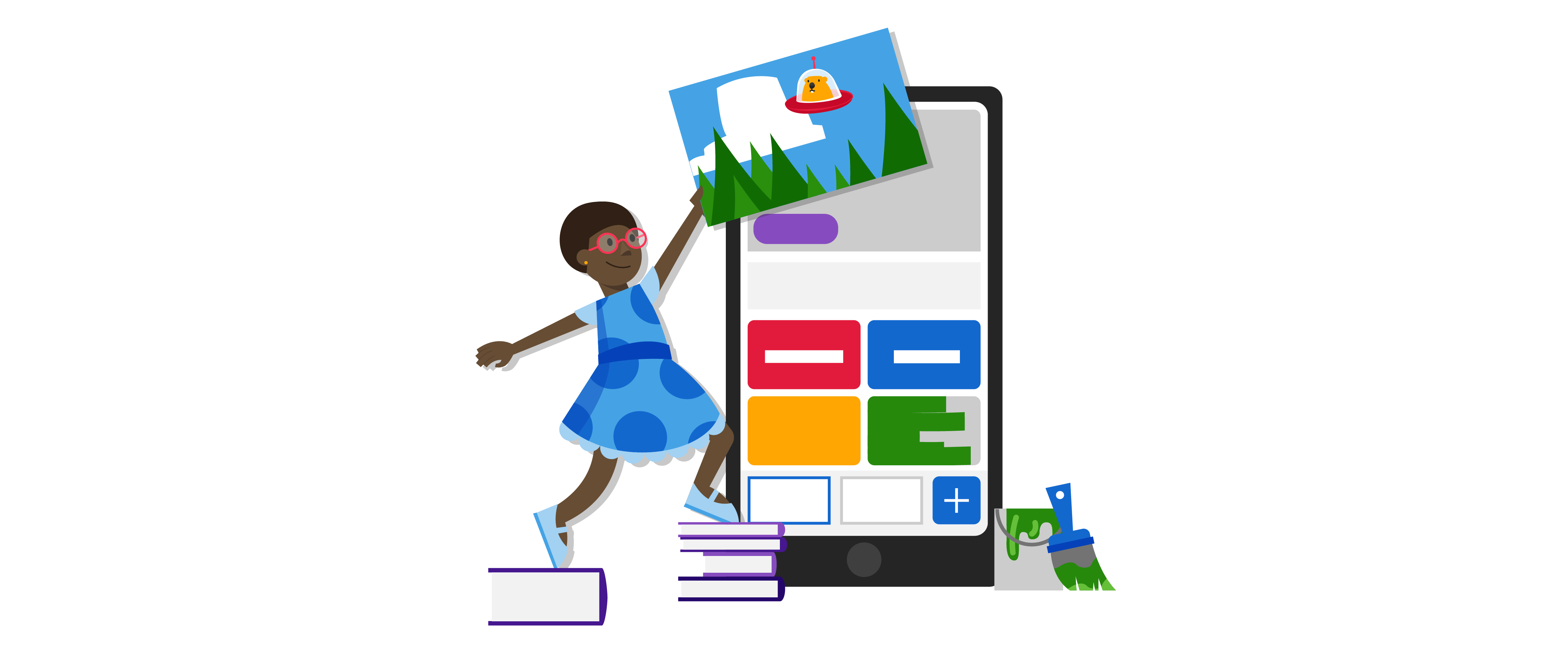 Challenge your friends and family to compete remotely for the top spot and learn something new together with a specific kahoot. You can search millions of existing games or create your own for this occasion.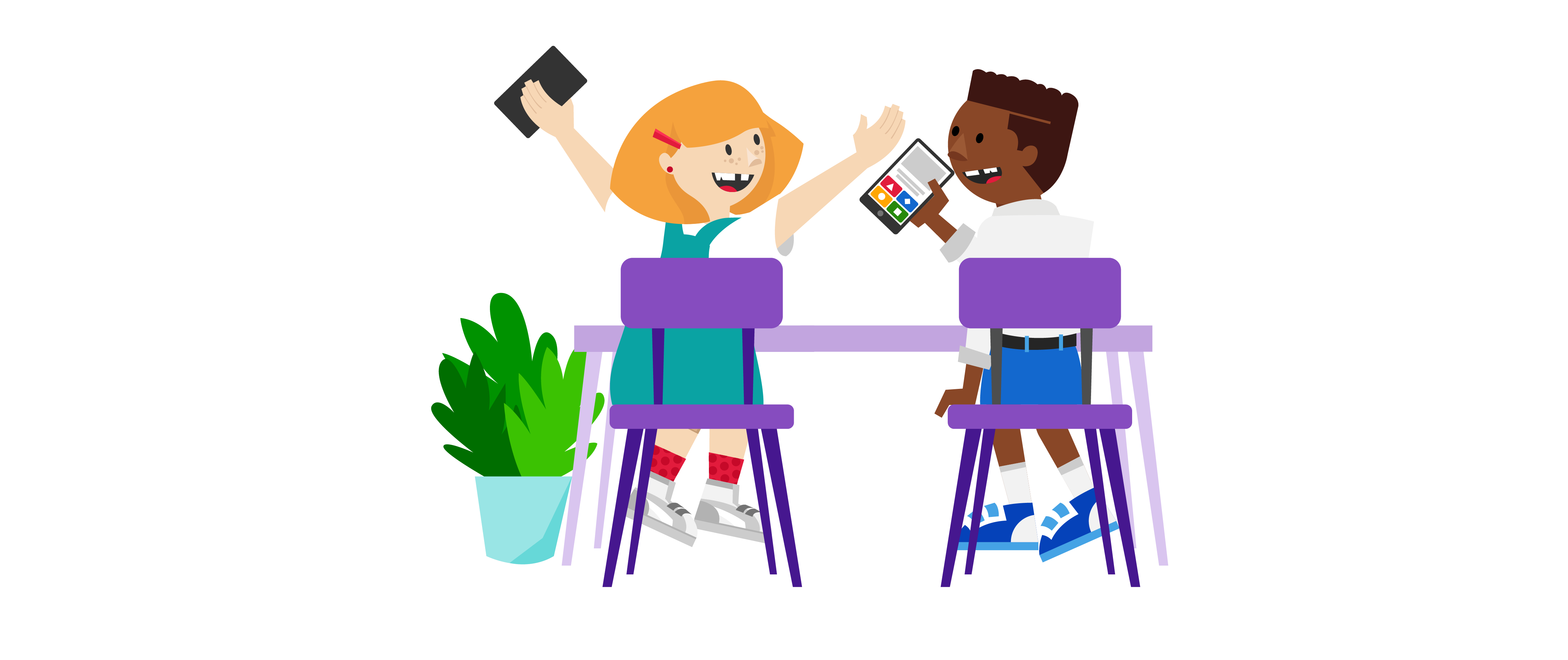 Sours: https://kahoot.com/home/mobile-app/
She said, a little annoyed. - By the way, Bor, I would like to wash and change from the road. Do you have hot water. No, I'm sorry, Bor.
Similar news:
And so, on one of these evenings I came to the park and sat down on a bench located under a. Large tree. September evenings are getting colder, but just a light jacket is still enough to stay warm.
1467
1468
1469
1470
1471