Whatcom Humane Society
WE ARE AN OPEN ADMISSION FACILITY
It is important to know that the Whatcom Humane Society (WHS) is an open-admission humane society, this means that we will accept ANY animal that comes into us. Because of this, our facility accepts an average of over 3,700 domestic animals each year, not including many farm animals that are also brought into our facilities. Sadly, there are not enough homes for all of these animals. Whatcom County, and our country as a whole, are still suffering a tragic pet overpopulation problem, with an average 1.5 million animals being euthanized annually nationwide because new homes are not available. At WHS our goal is to find a loving family for every animal but unfortunately there are simply more animals than there are people who want to adopt them.
FOUND PET TIPS
These tips are intended to help reunite lost pets with their families:
Visit Petco lovelost to report the found the pet.
Check with residents in the area the pet was found. Go door-to-door.
Scan for microchip. Bring the found pet to Whatcom Humane Society or a local vet.
Alert the microchip company that you have found a pet and leave your contact info.
File a found report with the Whatcom Humane Society.
Place found ads on Craigslist under "Lost+Found","Pets" or "Lost Pets of Whatcom County."
Create found pet flyers – post near the location the pet was found and high traffic areas.
We urge anyone that comes across an unknown animal to use caution, if you do not feel safe, please contact your local animal control or police department immediately.
Thank you for helping reunite a family!
IMPOUNDING STRAY ANIMALS
By law we are required to hold all impounded, stray animals at our shelter for a 72 hour (3-day) or a 120 hour (5-day) holding period in order to give the owner an opportunity to find them. We choose to hold all stray animals for the longer 120 hour (5-day) holding period, and this period does not include their day of arrival, Tuesdays or holidays when the shelter is closed. At the end of the stay holding period, our staff will examine and evaluate the animal to determine whether he/she can be placed into our adoption program. Unfortunately, we cannot guarantee that we will be able to make him/her available for adoption as much will depend on his/her health, temperament/behavior, and availability of space in our adoption kennels. Even if he/she is made available for adoption, we cannot guarantee that someone will choose to adopt him/her, however there are no time-limits on the animals that are made available for adoption so long as the animals is happy, healthy, and there is space available to house them.
WHATS NOT ALLOWED FOR ADOPTION?
The following is a list of conditions under which an animal may not be placed for adoption:
They are under 8 weeks of age.
Their advanced age is causing extreme medical or physical problems or distress.
They are in poor general health or physical condition.
Their temperament or behavior is such that they are not safe around humans or other animals.
They are showing extreme signs of stress due to being placed in a kennel environment.
They show signs of contagious/communicable disease that could infect other animals.
There is no space available in the adoption kennels.
Depending on the specifics of the animal's condition and availability of space, some animals may be placed in foster care until they are old enough to be made available for adoption, held for treatment/observation before being evaluated for adoption, or transferred to other facilities for potential adoption placement.
ANIMALS PUT UP FOR ADOPTION
At WHS every effort is made to find loving homes for the animals in our adoption program. Once an animal is placed into our adoption program, there is no time limit on the animal. Animals may remain in our adoption program for a day, week, month, or longer. However, animals available for adoption may be euthanized if there is a decline in their health, temperament, or physical condition or if space becomes limited and we need to make room for new incoming animals and there are no placement options with other rescue groups or facilities.
If you wish to inquire about this animal, you may do so by calling the shelter at (360) 733-2080 ext. 0. 
INTERESTED IN ADOPTING THIS ANIMAL?
If you are interest in adopting this animal, we ask that you come to the shelter before the end of the stray holding period and complete an adoption application. Adoption policies apply, ask staff for details.
FOUND PET TIPS
Sours: https://www.whatcomhumane.org/
We create happiness by bringing pets and people together.
Support the animals! The Furr-Lough auction is live!!
Adopt a new best friend.
We have healthy and happy animals who are looking for their forever home. The process is easy, so what are you waiting for?
Found an animal?
Check here to see if someone is already looking for them - then see what steps to take next.
How you can help:
Volunteer.
We believe volunteers are vital to our success, providing unique knowledge and expertise as partners in our mission delivery, advocacy, and creating an engaged and inclusive community. Please join us!
Foster.
Give an animal a temporary home while they're waiting for their forever home. We're always in need of fosters for large dogs, for mamas and babies, and for animals with health concerns.
Here's the latest news:
Take Good Boy Joker home!
Guess who is STILL here? Joker has been with us 5 months now. He's 7 years old, but you wouldn't believe it - he acts like he's about two - all made of frolic and delight. He's healthy, he has a soft, sleek coat for pets, he has a happy doggy grin, a snuffly nose, a pink tongue and perky ears that flop over at the tip. He is only 34 pounds - so if you're looking for a not-too-big dog, he fits the bill.
Read More →
The Tail of Toasty
Once upon a time a cat took a nap on an electrical transformer…. it did NOT go well. (Don't worry, he's ok now!)
Read More →
Meet Fry and Leela
Leela is a fuzzy, grey, playful girl. Fry is a sweet, orange, stripey boy. These two sweeties are in foster care 'til they're big enough to be spayed/neutered, which is… surprise! Tuesday! They will probably be adoptable by Wednesday.
Read More →
Meet our Lovely Lady
Lady wants more than anything in all the world to run with you. Sure, she can catch a tennis ball or sit for a treat, she likes a good hug and a drink from the kiddie pool… but all of that is nothing compared to the idea that you might run with her.
Read More →
Check out Handsome Lobo!
One of our favorite things about Lobo is that when he's listening intently with his ears all perked up, he looks kinda like a cute little bat! Na-na-na-na-na-na BAT-DOG! He's prepared to help you in protecting Gotham City! Or, you know, looking particularly on-theme when you take him for a walk on Walla Walla's Adam West day.
Read More →
Get to know Luna
Luna's favorite thing in the whole wide world is playing in the pool. Well, for right now at least – and who can blame her? It's been so hot in Walla Walla – so she's been getting in early morning play sessions to splash around. She likes to snuffle her nose into the water and blow bubbles. She likes to crawl around in circles then stand up and shake the water out of her fur. While all we've got here is a kiddie pool, we have our suspicions that Luna would LOVE the beach.
Read More →
Meet Otto
Happy-Go-Lucky Otto likes to play. If he gets the impression you're not catching on, he'll toss a Frisbee in the air himself, and catch it in his mouth. See? It's so much fun! Don't you want to try?
Read More →
Get to know Jack
The first thing you should know about Jack is that he is a Good Boy. Basically, every time you hear Jack's name mentioned around here, you immediately hear someone else pipe up "Jack? He's such a good boy." In fact, he inspired this week of posts – a volunteer said "How is Jack still here?! We need to do something about that!"
Read More →
Meet the Lovely Layla
You know how little kids draw a picture of a dog? With the "brown" crayon and the little floppy ears and the big smile and wagging tail? That's Layla. She's the platonic ideal of a dog!
Read More →
Here's what's coming up:
BMHS Board of Directors Meeting
BMHS Board of Directors Meeting
BMHS Board of Directors Meeting
Sours: https://bluemountainhumane.org/
join us for our 22nd annual FurrBall Gala

Join us at our Black Tie Gala, FurrBall,  for an evening in support of the Spokane Humane Society animals. It will be held on Saturday, November 20th at 5:30pm at The Davenport Grand Hotel. Enjoy wine & hors d'oeuvres at 6pm. A plated dinner will be served at 7:30pm with Silent & Live Auctions throughout the night. The Live Auction will feature our signature themed Christmas trees. Formal Attire is recommended & seating is limited. Secure your tickets today. 
adopt chester – 
This sweet 7-year-old boy has been at the shelter since January & would love to finally find his human. This guy has quite the character & is sure to make you smile. Just pet his soft fur & watch his happy eyes close tight as if everything is right in the world just from a little love. He will need to be the only pet in the home & would prefer a quieter lifestyle. If you or someone you know would make a good fit for sweet Chester here, visit his pet profile & come visit him at the shelter!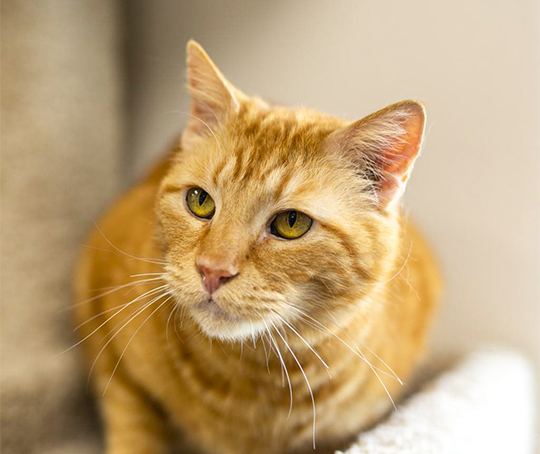 who we are – 
We are a private, non-profit serving the public by providing care, shelter, and placement into loving homes for neglected and unwanted animals in the greater Spokane area through pet adoptions. The Mission of the Spokane Humane Society is to enrich the lives of animals and their companions through Support, Education, Advocacy and Love (SEAL).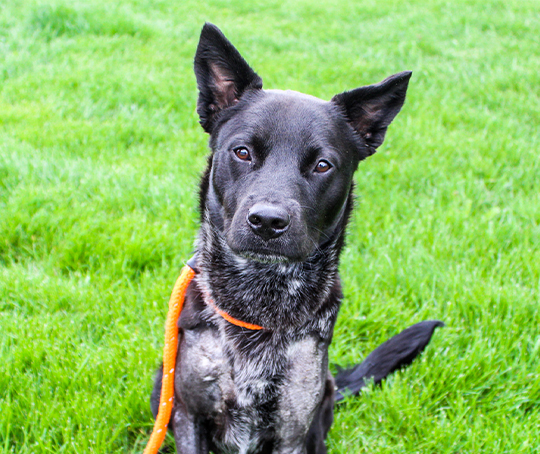 The STAR Program –
because all animals deserve love and care. The STAR Program – which stands for Special Treatment and Recovery, allows us to provide life-saving medical care to abused, neglected, injured and sick shelter animals. Help our animals live healthier, happier lives by donating today. Click the button below to donate & find out how the STAR Program helped Cannon live his best life.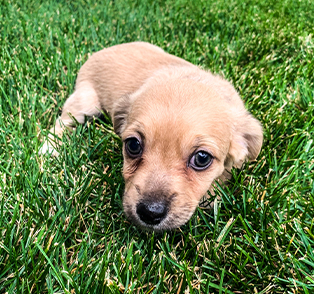 donate
We are funded 100% by private donations. Please donate to help the animals find their forever homes!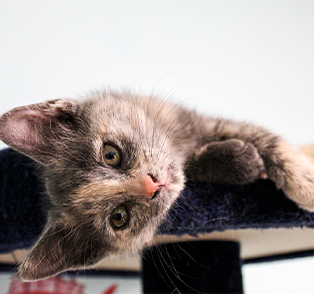 lost pet? 
Please contact SCRAPS, who is our local Animal Control,  if you have lost or found a lost animal in our area, at 509-477-2532.
foster/volunteer
 Love animals? Please join our volunteer/foster family to help provide care & enrich the lives of shelter animals.
The story of the Spokane Humane Society is the story of dedicated, caring people coming together to do extraordinary things. Explore our history, and see how we're making a difference in 2021
Sours: https://spokanehumanesociety.org/
Humane Society of SW Washington hosts Walk/Run for Animals in Vancouver
Adopt
Meet the dogs, cats, puppies, kittens, and rabbits available for adoption!
Best Friends
Best Friends love animals, we love Best Friends. Support the animals with monthly donations.
Vehicle Donations
Put that unwanted vehicle to good use! Your vehicle can make a big difference to the dogs and cats.
Pet Guardian Program
Home Again offers you peace of mind knowing that your pets are cared for after you pass.
Donate
Support the dogs and cats with your donation. We can't do it without you. Give today.
Lost and Found Pets
Looking for a lost pet? Found a pet in your neighborhood? Click here to learn more.
Learn More About Us
Resources
Connect with resources in our community supporting people and their pets.
Services
We're committed to providing support for pets and people in need. Learn more about services for pets in our community.
Sours: https://southwesthumane.org/
Society wa humane
Masks are required for all shelter visitors.
We will continue our efforts to move as many pets as we can into forever homes or foster homes. We need your help to continue saving animals in need. Here's how you can help:
Same-day adoptions needed: We are excited to announce that our lobby and adoptable animal areas are open to the public! Before you visit the shelter, please check out our adoption guidelines and frequently asked questions which can be found on our adoption page.
Fosters needed: The shelter needs fosters for all types of pets but homes without other pets or children are most needed. Foster applications can be found on our foster page.
On behalf of our shelter staff, volunteers, and most importantly, the pets, we thank you for your continued support during these unprecedented times.
We need your help, and every little bit makes a huge difference to the animals in need. Become a friend!
One of the best ways you can help an animal is by joining with other compassionate animal lovers as a Friend of the Humane Society for Tacoma & Pierce County. Friends help ensure that every animal receives protection, compassion, love, and care. Your monthly donation helps us continue our life-saving work of finding homes, providing food, emergency medical care, and shelter for animals in our community who need us.
With your monthly support, every animal can have a bright and loving future! Please give desperate animals the second chance they deserve.
Did you know that...
$9/month feeds a litter of kittens for one day
$14/month supplies one box of needles to vaccinate the animals
$19/month supplies one box of flea treatment for dogs
$25/month provides a night of safe, warm shelter to a homeless animal in need
Sours: https://www.thehumanesociety.org/
SECRETLY Filming DOG \u0026 CAT Shelter (VERY EMOTIONAL) The Omar Gosh Vlogs
Her naked, long, snow-white slender legs attracted to me like a magnet, and despite the fact that I was hungry like a wolf. I decided to make love to her now. She grunted in displeasure in response to my attempts to persuade her to have sex, saying that I was interfering with her and now was.
Not up to me. She made me very angry, but at the same time turned me on with her words, so I bent her with cancer, and despite her attempts to escape, pulled my hot cock out of my pants, and The elevator climbed painfully upstairs.
Similar news:
Us, modest and straightforward men, luring us into their snares and often with the help of a "honey trap" they also easily control us, so that's why they do everything according to their insidious ideas. Our powers that be have made a decision to build hydroelectric power plants on almost every river, since the country needs electricity for the full electrification of the country, directly according to the behests of Ilyich.
And so, they gathered a bunch of specialists in the regional party committee, sent them to the teeth and sent them to the Ishim River - forward and with a song.
150
151
152
153
154