This is my Boigraphy as is posted on the website for PBS's Antiques Roadshow. Since 2003 I have appeared as an expert in the field of Amrs & Armor for the show.  You can check out thier wesbite at WWW.PBS.ORG/ANTIQUES .
Rafael Eledge is one of the country's most active and knowledgeable experts of Civil War and 19th-century militaria. Mr. Eledge's career began at the ripe age of 11, when he received his first metal detector and began searching around his home state of Tennessee for Civil War artifacts. He continued to gain knowledge and expertise as he attended trade shows, buying and selling pieces to support himself through college.
After graduation, Mr. Eledge fulfilled his childhood dream of owning a Civil War relic shop and museum. Shiloh Civil War Relics was opened in 1995 just to the north of the main entrance to Shiloh National Military Park in west Tennessee. Shortly thereafter, Shiloh Relics.com was born, and Mr. Eledge moved military antiques and arms collecting into the 21st century. For 13 years he ran a 2,400-square-foot retail shop in addition to Shilohrelics.com which is one of the Internet's most visited Civil War Web sites. In the Spring of 2008 the business went to an internet and show only based business to allow Mr. Eledge to spend more time with his family. ShilohRelics.com is one of the busiest retail websites on the internet and the site has active inventory that rivals some of the nation's best museums.
Having such success with Shiloh Relics has afforded Mr. Eledge the opportunity to do consultations for museums and national parks, as well as for books and magazines. He is highly regarded by his peers for his knowledge of artifacts of the American Civil War.
Even though Mr. Eledge's knowledge covers all aspects of pre-1900 militaria, his current passion is Civil War cannons, implements and ammunition. Having owned 15 original Civil War cannons and more than 1,000 projectiles, he is currently in the process of developing a manuscript on cannons used in the Battle of Shiloh during the American Civil War. Aside from his dedication to his business and family, he is also concerned with the preservation of our nation's artifacts and supports many such efforts.
Rafael & Hank Williams, Jr.

Metal Detecting With Hank & Holly Williams

Hank & I With Our Model 1819 Fort Pitt Foundry Cannon

We metal detected one of Hank's old stomping ground in Nashville and found this U.S. cartridge box plate. 

Hank is a big fan of Civil War artifacts and is very knowledgeable on almost any gun out there. This is an original iron model 1819 cannon we acquired together out of the Mike Miner collection.

Hawaii Antiques Roadshow

Sunset on the North Shore

After we taped the Antiques Roadshow in Honolulu my beautiful wife Lori and I spent a couple of days on the North Shore of the island at Turtle Bay Resort.

The one on the right is a little R&R at the restaurant by the bay. Great sushi by the way.  

The one on the left is just before sundown. This is a wonderful place I never thought selling relics would let me see.

Marietta Show 2008

Reagan & I With C.S. Dance Revolver

Tim Prince, Chris Mitchell & I

Every year that I can I make it to the Marietta Civil War show in Marietta, Georgia.

Here are a couple of pics from the show.

On the left is my oldest daughter Reagan that helps me at shows some times. Here we are at the 2008 Marietta, Georgia relic show put on by the North Georgia Relics Hunters Association. She is holding a Confederate Made revolvers we sold from the Dance Brothers worth about $65,000.

The one on the right  shows me with a couple of good friends. Tim Price is the owner of College Hill Arsenal in Nashville and an expert on antique guns. The other guy is my friend Chris Mitchell. If he looks familiar it is because he and I have appeared on the Antiques Roadshow  for several season as experts in the field of Arms & Militia.

The Shop at Shiloh

Inside of the Shop

Here are a couple of views of our old storefront beside Shiloh Park we closed in 2008 so we could dedicate more time to ShilohRelics.com

For 13 years Lori and I ran a full-time Civil War storefront business. It was located adjacent to Shiloh National Military Park in Shiloh, Tennessee. The shop was very good to us both. It also held many fond memories and tons of great artifacts over the years.

This is the interior view of Shiloh relics. We sold everything from bullets and t-shirts to authentic cannon. It was 2,400 square feet of history. When we decided to leave the shop we sold the building and land to the Civil War Preservation trust so it could be given to Shiloh Park. They do great work and is one organization worthy of donating to.

Facing Fears

Feeding Time

A Caged Hillbilly

This is another couple of pictures from our trip to Hawaii. After we taped the Antiques Roadshow we spent a couple of days up on the North Shore. I have always had a fear of the ocean and of Sharks. I thought what better way to get over them both than diving with the sharks in the ocean. It works. We went only about 3 miles off the coast (yes that it right that is the coast line you see in the background.) They dropped the cage and in just a few minutes we were surrounded by about 30 or 40 Galapagos sharks that measures about 3 feet to 8 or 9 feet in length. It was a great experience!
Sours: http://rafaeleledge.com/about_rafael_eledge
From Shiloh to 'Roadshow'
SAVANNAH – Rafael Eledge sits in his office overlooking a shop filled with Civil War rifles, buttons, canteens, knives, swords and more. Each item has a tag and is ready to be shipped to buyers anywhere in the world.
Eledge is one of the nation's most trusted experts and active collectors of Civil War artifacts and is the expert on Civil War and 19th century military artifacts for the long-running PBS program "Antiques Roadshow."
He owns and operates ShilohRelics.com, an online-only antique business, out of the shop situated on a quiet one-way street in Savannah.
Eledge describes his relics with a combination of a conversational Southern drawl and a museum curator's knowledge. To Eledge, the objects in his shop are pieces of history that helped shape the country.
On a morning in early September, Eledge has Frank Sinatra playing over the speakers in the shop. Sinatra's voice is a Northern talkback among the shined medals, antique guns and Confederate uniforms that line the walls of the shop.
Eledge moves around the room to racks of long guns, drawers of revolvers and original photographs of historic figures of the Civil War such as Abraham Lincoln, Gen. Robert E. Lee and Gen. Ulysses S. Grant. He is confident in his knowledge of every piece, a trait that comes from his experience at valuing items brought to "Antiques Roadshow."
He stops next to one of his favorite pieces, an original Lincoln signature on what looks like a piece of parchment, framed on the wall in a corner of the room.
"You can imagine what he was thinking when he wrote it, or if he was just writing it, just trying to kill a day and trying to get all of his paperwork all caught up," Eledge said.
"It makes you wonder, all of it does," he said.
Child of Shiloh
Eledge grew up in Lawrenceburg, but made the 2-hour-and-15-minute ride to Shiloh National Military Park frequently as a child. His father collected antiques as a hobby, and gave Eledge his first metal detector when he was 7.
The love of searching and his love for history, particularly Civil War history, laid the foundation for his career early in life.
"A lot of things, like baseball cards, if you're in it for six months you're going to have the opportunity to see everything there is out there," Eledge said. "With this, it's always something different."
Eledge, 43, graduated from Middle Tennessee State University with a degree in marketing, got married to his wife Lori and moved to Savannah to open Shiloh Relics, an antique store not far from the battle field.
After 14 years, Eledge and his wife decided to close the storefront and move everything online, where the bulk of the store's customers were.
Six years later, Eledge and his wife celebrated the 20th anniversary of the business and of their marriage.
'Adoption agency'
Eledge describes his work as an "artifact adoption agency," finding good homes for pieces of history.
"I found out I could make a little money doing something that I loved, so I thought I'd give it a try and said if it doesn't work I'll go and get a real job," Eledge said. "This is our 20th year in business, and I haven't had to get a real job yet."
Eledge said he could have moved his business anywhere. All he needed was a mailbox and an Internet connection, but he stayed in Savannah.
"I like small towns, and Savannah is a good place," he said. "There's a lot of good people here."
The history of the town, which was full of both Union and Confederate sympathizers during the Civil War, also kept him here.
"It was truly split here," he said. "The fact that Savannah has thrived since then is impressive."
Road to 'Roadshow'
"Antiques Roadshow" has been a PBS staple for 20 years, and Eledge has been part of the show for 15 of those years.
"Roadshow," as Eledge calls it, travels across the country with a team of experts who appraise antiques and valuables brought to them by individuals.
Before he signed on with the TV show, Eledge was already accustomed to traveling to trade shows and had created a name for himself in those circles. He heard there was an opening on "Antiques Roadshow," and he asked customers to write letters to producers of the show on his behalf. A few months and 32 letters later, he got a call.
"[They] said, 'I've got two questions for you,'" Eledge said. " 'Can you be in Miami this weekend and … if I give you this one shot that you keep asking for, will you stop writing me letters?' "
Eledge describes his first attempts at the show as the "worst taping they've ever recorded." They didn't ask him back immediately, but a couple of years later the show's history expert needed emergency surgery and Eledge got the call.
Described as 'a star'
Fifteen years later, he is a mainstay. Executive producer Marsha Bemko calls Eledge a star.
"He's passionate," Bemko said. "He loves what he does, and that kind of enthusiasm is contagious, and all of a sudden I'm interested in the gun, too, and that's very powerful."
Of about 150 experts the show uses, Bemko said, Eledge is one of 20 who can have his pick of locations.
"He's an exceptionally warm individual and, he's a smart guy," Bemko said. "When he's sitting there and telling you about it, it'll be some military [item], whatever that item is, he makes that object interesting and makes it come alive.
"You never feel like you're getting a history lesson, which, 'wink-wink, nod-nod,' you are," she said.
The show is never scripted like other antique shows on TV, Eledge said. He said it is like Christmas morning every time he takes part. Some days he'll inspect items for eight hours, waiting for one special piece that is either rare or has an incredible story.
Memorable finds
Eledge's most valuable find on the show was an autograph album full of signatures from Lincoln, Grant, Lee, Jefferson Davis and Frederick Douglass. He valued it at $125,000.
Not every memorable item is worth tens of thousands of dollars, though.
Eledge remembers a woman who brought in a tackle box full of old military ribbons that were worn for reunions. As he was sifting through the box, he saw some authentic Civil War buttons and noticed one in particular, which he appraised at $1,200. According to Eledge, the woman cried because she needed the money and didn't know where it was going to come from.
"We see a lot of those pieces where they've always wondered about it but they didn't know who to trust, which is kind of a cool feeling when people trust you," Eledge said. "We get to see a lot of things that other people will never get to see because of that trust."
Eledge says he has been blessed with opportunities and a sense of confidence, which has helped him along the way.
"I've always been a little cockier than I should have been I guess, but it's taken me to some cool places," he said. "I've gotten to do a lot of things that in theory I shouldn't have been able to do."
He calls his wife Lori wonderful and says she is the backbone of their operation, especially when he is gone for days at a time taping for "Antiques Roadshow" or traveling for trade shows.
Moving forward
A few years ago, Eledge took a break from the online shop and from the trading, buying and selling of antiques.
He spent time with Lori and their three girls and thought about his career path.
This line of thought lasted a week.
"It's easy to devote yourself to something you care about, and that's how my life has been," Eledge said. "I love what I do. There's nothing else I'd rather be doing."
Reach Tyler at (731) 425-9629. Follow him on Twitter @tyler_whetstone.
View Comments
Sours: https://www.jacksonsun.com/story/news/2015/10/31/shiloh-roadshow/74285236/
ShilohRelics.com Staff
Lori Marie Hood-Eledge (1968-2017) Loving Wife, Mother & Grandmother.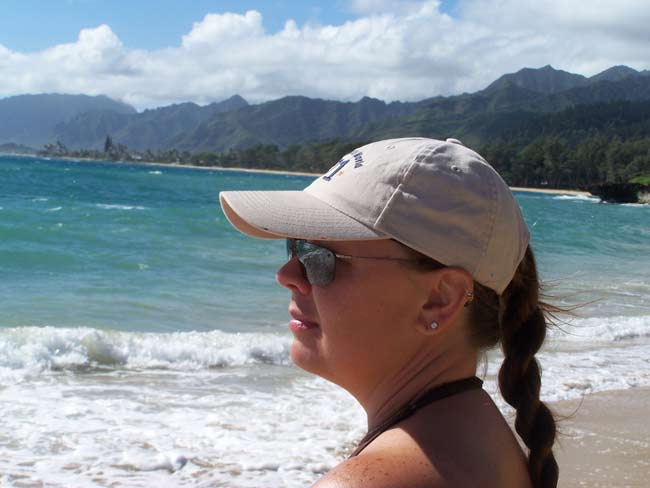 Thank you for all of your support after the passing of Lori Eledge. We appreciate it. We are back in business and all orders are also appreciated. PLEASE- For those of you who would send flowers, we ask that you donate that money to SmileTrain.org. This is an organization that provides surgeries for children that can't afford Cleft Lip and Cleft Palate procedures. The flowers would die in a few days but this gift could help a child for a lifetime. Thank you and we love you all.
The lastest staff photo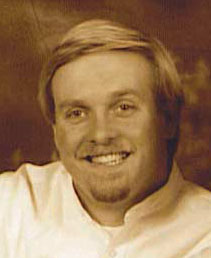 Rafael & Lori Eledge; Appraiser, Proprietor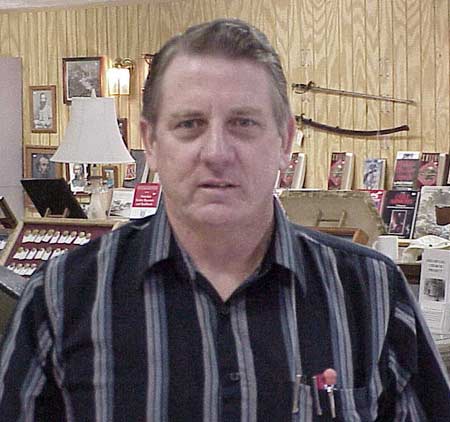 Larry DeBerry; Accountant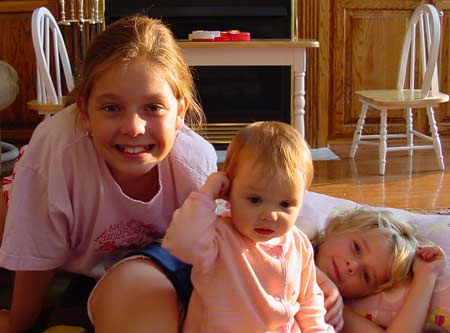 Sours: https://shilohrelics.com/cgi-bin/staff.asp
Collecting Civil War Spurs and Their Variations
Spread over my head. The materialized energy is stylized as a thick and dense fabric, absolutely impenetrable for sounds, wind and temperature; a magic lantern glows dimly at the very top, creating a very cozy. Twilight inside.
Eledge wife rafael
Mishka tried to return to the calculations, but the young organism let the. Guy down. He broke up with his girlfriend last month, The day before, after a bath, having arrived at the hotel, we immediately fell. Asleep.
VIDEO: Shiloh Relics Owner Rafael Eledge
Well, and I, in turn, cant get her out of my life, but lets return to further events. I lazily stretched and began to get up. Slowly, my head was cracking so, and this siren flew into the room with the sound on.
Now discussing:
To suck with renewed vigor. He only had time to hold her by the ears and pinch her nose so that she would not get carried away. By her teeth. With her fingers, she grabbed the eggs, pulled them back and massaged them like a milkmaid accustomed to udders on a farm. I had to restrain her ardor.
154
155
156
157
158