Georgia Supreme Court Upholds ​
'

Uniquely High and Onerous' Burden of Proving Intellectual Disability in Death Penalty Cases

The U.S. Supreme Court Decisions

In 2002, the U.S. Supreme Court ruled in Atkins v. Virginiathat the Eighth Amendment prohibits the death penalty for individuals with intellectual disability. Subsequently, in Hall v. Florida and Moore v. Texas, the Court struck down state laws that defined intellectual disability in a manner that deviated from accepted clinical definitions of the disorder and created an unacceptable risk that persons who clinically would be considered intellectually disabled would nevertheless be executed.

However, the Supreme Court has declined in several cases to review Georgia prisoners' challenges raising this issue. In 2015, the Court permitted the execution of Warren Hill to proceed, despite the unanimous agreement of expert witness that Hill met the clinical criteria for intellectual disability to a reasonable degree of medical certainty and a determination by a Georgia court that he had proven intellectual disability by a preponderance of the evidence.

The Georgia Supreme Court's Ruling in Young's Case

In separate opinions, a four-justice plurality of the court and a three-justice concurring opinion set forth their reasons for rejecting Young's intellectual disability claim.

The plurality opinion by Chief Justice Harold Melton, joined by Justices John J. Ellington, Carla Wong McMillian, and Shawn Ellen Lagrua, distinguished Young's Eighth Amendment challenge to his death eligibility from those presented in Hall and Moore, which the plurality characterized as dealing solely with the substantive definition of intellectual disability. Georgia's burden of proof did not affect the elements of what constitutes intellectual disability, the plurality said, only the burden of proving whether the disorder was present.

Treating the burden of proof as a procedural issue that implicated due process concerns, the plurality likened intellectual disability to an affirmative defense to criminal liability. The plurality viewed asserting a claim of death ineligibility because of intellectual disability to raising an insanity defense, for which the Supreme Court has allowed states to require proof beyond a reasonable doubt. The plurality opinion did not address whether the Georgia statute created an unacceptable risk that individuals with intellectual disability would be executed.

Justice David Nahmias, joined by Justices Michael P. Boggs and Nels S.D. Peterson, concurred in the result, specifically addressing Young's intellectual disability challenge. Justice Nahmias noted that state courts are bound only by the holdings of U.S. Supreme Court cases, not by its reasoning. While "some of the reasoning of [Hall and Moore], particularly their disapproval of state measures that 'creat[e] an unacceptable risk that persons with intellectual disability will be executed,' certainly casts doubt on this State's uniquely high standard of proof," Nahmias wrote, "[t]he holdings of those two cases do not address what standard of proof may be used to evaluate an intellectual disability claim." As a result, he said, "they plainly do not affect Georgia's law."

Nahmias further wrote that he believed, "if the United States Supreme Court, as currently comprised, is called on to decide whether Georgia's beyond-a-reasonable-doubt-standard for proof of intellectual disability violates the Eighth Amendment, a majority of the Justices would not extend the holdings of Hall and Moore to strike down our State's statute, notwithstanding the reasoning of the majority opinions in those two cases."

In dissent, Justice Bethel argued that the constitutional concern that animated the Supreme Court's rulings in Hall and Moore compelled striking down Georgia's approach to addressing intellectual disability. Just as with statutes that required intellectually disabled defendants to prove facts that deviated from contemporary diagnostic criteria, Georgia's use of "the highest burden of proof known to our judicial system is also unreasonable because it fails to protect intellectually disabled persons who are unable to prove that fact beyond a reasonable doubt."

Sources

Bill Rankin, Georgia Supreme Court reaf­firms con­vic­tion, sen­tence for death row inmate, Atlanta Journal-Constitution, June 1, 2021; Kate Brumbeck, Georgia high court upholds man's death sen­tence, Associated Press, June 1, 2021; Stanley Dunlap, Ga. Supreme Court Upholds State's Strict Death Penalty Disability Standard, Georgia Public Broadcasting, June 2, 2021; Cedra Mayfield, ​'No Defendant Has Ever Met This Burden': Inside Georgia's Death Sentence Ruling, Daily Report Online, June 1, 2021.

Read the Georgia Supreme Court's rul­ing in Young v. State.

Sours: https://deathpenaltyinfo.org/news/georgia-supreme-court-upholds-uniquely-high-and-onerous-burden-of-proving-intellectual-disability-in-death-penalty-cases
A Georgia death row inmate has asked to be executed by firing squad
Michael Wade Nance was convicted of malice murder and other crimes for the 1993 murder of Gabor Balogh after robbing a bank, according to The Atlanta Journal-Constitution.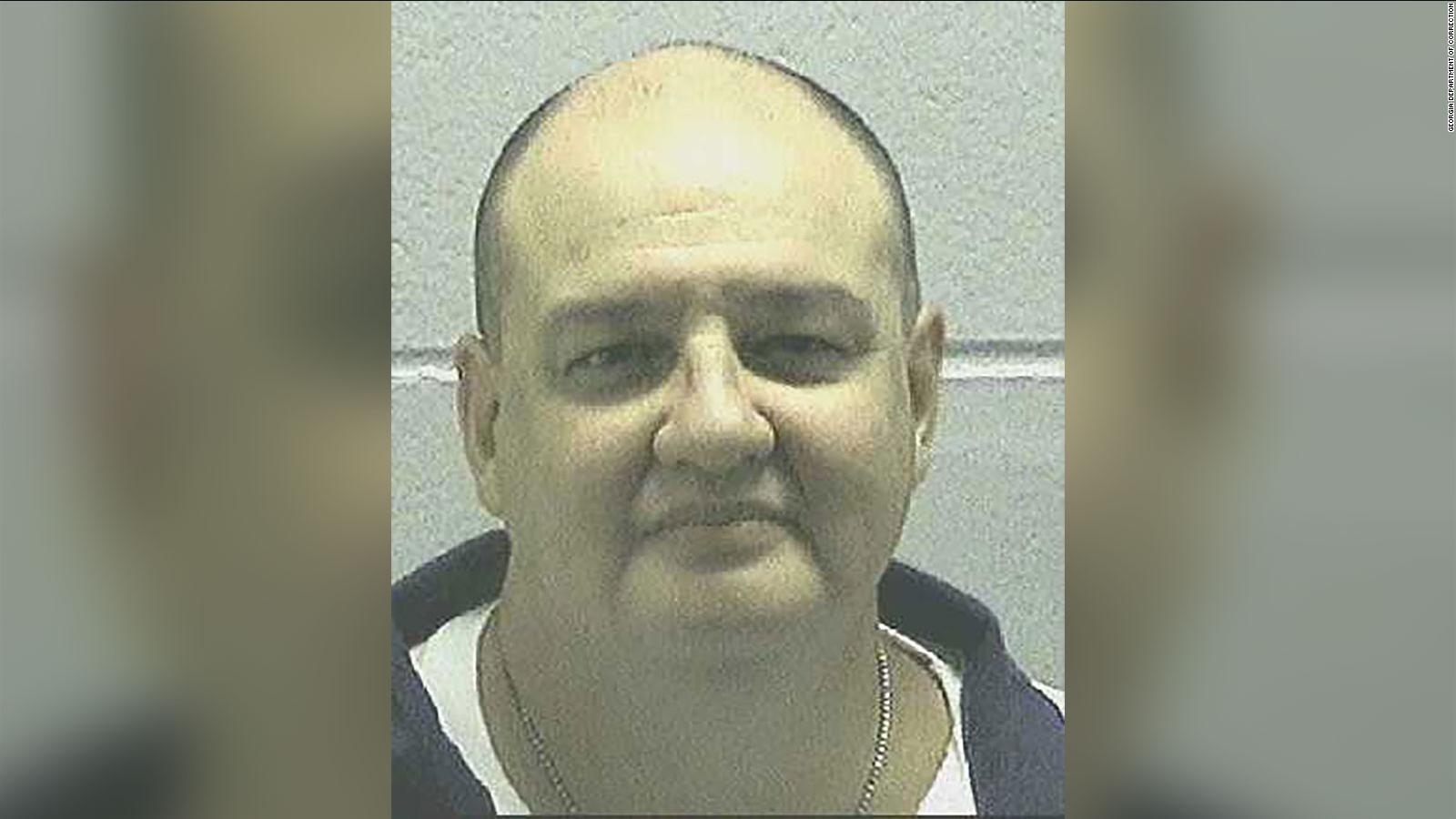 On Wednesday, Nance's attorney filed a complaint in the US District Court for the Northern District of Georgia, arguing Nance's veins are "unsuitable" for injection because they are hard to see, "heavily scarred" and have "thin walls."
If the state were to attempt to execution by lethal injection, his veins could "lose their structural integrity ... leading to the leakage of the lethal injection drug into the surrounding tissue," the lawsuit says.
Additionally, Nance uses a prescription drug to treat chronic back pain. The lawsuit claims the drug has changed his brain chemistry to the point the drug pentobarbital may not adequately render him unconscious.
The result of all of this could be "excruciating pain," the lawsuit argues, violating Nance's rights under the Eight and Fourteenth Amendments against cruel and unusual punishment.
"There is an alternative method of execution that is feasible and readily implemented which will significantly reduce or eliminate the substantial risk of severe pain to Mr. Nance," the lawsuit says: Firing squad.
This method, Nance's lawsuit says, is "swift and virtually painless," making it a better option for execution.
After hearing the news, Gwinnett County District Attorney Danny Porter -- whose office prosecuted Nance's case back in the 1990s -- told The Atlanta Journal-Constitution he still felt Nance should be executed, regardless of the lawsuit.
"If he needs a firing squad, then let him have it," Porter said. "It's certainly a unique request."
Another Georgia inmate asked for a firing squad in 2017, but he was ultimately unsuccessful.
Lethal injection is by far the execution method most used in the US. Only three states actually allow firing squads, according to the Death Penalty Information Center: Mississippi, Oklahoma and Utah.
The last execution by firing squad took place in Utah in 2010. Three executions by firing squad have taken place in the state since 1976.
Sours: https://edition.cnn.com/2020/01/11/us/georgia-inmate-firing-squad/index.html
State Of Georgia Executes First Inmate Of 2020
A Georgia man convicted of killing his ex-wife and her boyfriend more than two decades ago was put to death Wednesday evening, becoming the state's first inmate to be executed this year.
Donnie Cleveland Lance, 66, received a lethal injection at the state prison in Jackson. His time of death was 9:05 p.m., Warden Benjamin Ford told witnesses.
Lance said nothing when he was given a chance to make a final statement and declined to have a chaplain say a prayer. Strapped to a gurney, he lay mostly still but wiggled his feet.
Lance was sentenced to death for the killings of Sabrina "Joy" Lance and Dwight "Butch" Wood Jr. The two were slain on Nov. 8, 1997, at Wood's home in Jackson County, about 60 miles (95 kilometers) northeast of Atlanta.
Lance went to the home, kicked in the front door and shot Wood in the front and back with a shotgun and then beat Joy Lance to death with the butt of the weapon, according to a Georgia Supreme Court summary of the case.
Lance had maintained he did not kill the pair.
On Wednesday evening, the U.S. Supreme Court denied defense requests to block the execution. The court gave no explanation for its decision in its statement.
There were no witnesses and no murder weapon was ever found, according to court filings. Lance's lawyers have argued that no blood or other physical evidence linked him to the killings but that investigators focused only on him from the start. Lawyers for the state argued in court filings that the evidence against Lance, "although circumstantial, was overwhelming."
Prosecutors said Lance had long abused his ex-wife, both during their marriage and after their divorce, and had threatened multiple times to kill her. His lawyers wrote in a clemency application that the two had a troubled relationship and that "alcohol abuse was a significant factor in a history of mutual aggression."
Lance's lawyers had sought DNA testing on evidence in the case, arguing that the results could rule him out as the killer. They also argued that the prosecutor packed the grand jury with people he knew rather than having it selected at random, making Lance's death sentence invalid and unconstitutional.
But the courts rejected those arguments.
The State Board of Pardons and Paroles declined to spare Lance's life after holding a closed-door clemency hearing on Tuesday. The board is the only authority in Georgia with the power to commute a death sentence.
When the U.S. Supreme Court declined to take his case last year, Justice Sonia Sotomayor wrote a dissent joined by justices Ruth Bader Ginsburg and Elena Kagan. She was concerned that jurors never heard about physical damage to his brain or an IQ that put him in the borderline range for intellectual disability and that his mental problems could affect his impulse control and ability to follow the law.
"The mental impairment evidence reasonably could have affected at least one juror's assessment of whether Lance deserved to die for his crimes, and Lance should have been given a chance to make the case for his life," Sotomayor wrote.
Lance was the first prisoner executed in Georgia this year. Another prisoner, Jimmy Fletcher Meders, had been scheduled to die on Jan. 16, but the parole board commuted his sentence to life in prison without the possibility of parole just hours before the execution was scheduled to happen.
Sours: https://www.gpb.org/news/2020/01/30/state-of-georgia-executes-first-inmate-of-2020
The state of the death penalty in the South a decade after a controversial execution
(This story was corrected on Sept. 25 to reflect the last year Mississippi carried out an execution.)
Ten years ago this week, the state of Georgia executed Troy Davis despite substantial questions about his guilt and calls to spare his life from prominent world leaders including former U.S. President Jimmy Carter, Pope Benedict XVI, and Archbishop Desmond Tutu of South Africa. Though other controversial executions have been carried out since then, this was one of the first cases in the 21st century to get widespread attention over doubt about the conviction.
Davis was convicted of murder in 1991 for the killing of off-duty Savannah police officer Mark MacPhail, who while working as a security guard at a Burger King restaurant was shot when he tried to defend a man being assaulted in a nearby parking lot. Seven of the nine witnesses who identified Davis as the shooter recanted their testimony, and Davis maintained his innocence to his last breath.
His execution on Sept. 21, 2011, came after three previous scheduled executions that ended in stays, one just 90 minutes before the deadline. His death was met with shock and outrage across the U.S. and the world and condemnation from human rights advocates.
"The U.S. justice system was shaken to its core as Georgia executed a person who may well be innocent," Amnesty International said at the time. "Killing a man under this enormous cloud of doubt is horrific and amounts to a catastrophic failure of the justice system."
But a decade later,  11 of the 13 states* in the South still have the death penalty on the books — including Georgia, where earlier this year the state Supreme Court upheld a process that makes it harder for intellectually disabled people to prove their disability in court. The state currently has 45 prisoners on death row. Nationwide, 24 states still have the death penalty, most of them in the South and the West.
Only one Southern state has ended capital punishment since Davis's execution, with Virginia Gov. Ralph Northam signing into law in March of this year a ban passed by the legislature. The move made Virginia the first Southern state to repeal the death penalty since the U.S. Supreme Court reinstated it in 1976. The only other Southern state without capital punishment, West Virginia, abolished it in 1965. Besides Virginia, four other states have legislatively abolished the death penalty since Davis's controversial execution: Connecticut in 2012, Maryland in 2013, New Hampshire in 2019, and Colorado in 2020.
The South is by far the region that has imposed the most death sentences since 1976 — 1,252 of them, according to the Death Penalty Information Center (DPIC). That compares to 192 in the Midwest, 86 in the West, and four in the Northeast. Texas alone has executed 572 people in that time.
The death penalty in the U.S. is deeply connected to racism. A report released last year by the DPIC documented how states that had higher numbers of lynchings historically impose the most death sentences today. It also found that almost 58% of death row prisoners are people of color, up from 45.6% in 1980; that 75% of murder victims in cases resulting in an execution have been white even though only half of murder victims are white; and that defendants of color are disproportionately represented among those wrongfully convicted of capital murder and spend on average four years longer on death row than white defendants before being exonerated.
Meanwhile, public support for the death penalty is on the decline. A 2019 Gallup poll found that for the first time the majority of Americans oppose the death penalty in favor of life in prison. And in Georgia, where Davis was executed, 56% of voters now favor replacing the death penalty with life without parole. 
Here's where the other Southern states stand on the death penalty:
Alabama is one of two states, both in the South, where a non-unanimous jury can sentence someone to death; it requires only that 10 of 12 jurors concur. A person can also be sentenced to death in Alabama if they did not kill anyone themselves, as in the case of Nathaniel Woods, whom the state executed last year. When four police officers raided a drug house in Birmingham in 2004, Woods surrendered, but another man came downstairs and shot the officers, killing three of them. The jury voted 10-2 for Woods' execution. Earlier this year, the U.S. Supreme Court blocked Alabama's execution of Willie B. Smith III, ruling that the state Department of Correction's decision to bar Smith's personal pastor from his execution was an infringement of his religious liberties. Alabama currently has 170 people on death row.


In 2017, Arkansasmade headlines for attempting to rush eight executions over a period of 11 days. Though four of those executions did not take place, Arkansas did execute Ledell Lee, who maintained his innocence. In May of this year, new evidence emerged showing that another person's DNA was on the murder weapon, casting new doubt on Lee's guilt. There are currently 31 people on the state's death row.


The last executions in Florida, the state with the country's highest number of death row exonerations, took place in 2019, when the state took the lives of two people. Last year the state Supreme Court, which has been called the nation's most conservative, reinstated Florida's non-unanimous jury verdict statute, allowing juries to sentence people to death as long as 10 of the 12 jurors agree. Florida has 343 people on death row.


Since the U.S. reinstated capital punishment in 1976, Kentucky has executed three people, with its last execution taking place in 2008. In 1998 the state became the first to pass a Racial Justice Act, allowing judges to consider whether racial bias was involved in the decision to seek or impose the death penalty. There are currently 27 people on Kentucky's death row.


Louisiana currently has 65 people on death row. In 2019, a bipartisan group of legislators proposed a bill to abolish the death penalty, but it failed to pass. The state's last execution was in 2010.


Mississippi currently has 41 people on death row; the state's last execution took place in 2012, when it put six people to death. One death row inmate, a Black man named Curtis Flowers, was exonerated after the state tried him six times for the same crime; four of the trials ended in convictions and death sentences that were later overturned for prosecutorial misconduct, while two ended in mistrials. 


North Carolina has 141 people on death row but has not executed anyone in 15 years. In May of this year, death row exonerees Henry McCollum and Leon Brown — Black men with intellectual disabilities —  were awarded $75 million for wrongful convictions after spending over 30 years awaiting execution. North Carolina became the second state to adopt a Racial Justice Act in 2009, but the Republican-controlled legislature repealed it in 2013.


Though it hasn't executed anyone since 2011, South Carolina recently passed a bill to allow death row prisoners to choose execution by firing squad or electric chair, spurring a lawsuit. There are 39 prisoners on South Carolina's death row.


Tennessee has executed seven people since 2011 — three in 2018, another three in 2019, and one last year. There are currently 50 people on death row in the state; they include Pervis Payne, a Black man with intellectual disabilities who has always maintained his innocence, and whose sentence has sparked protests across the country. 


The national leader in executions, Texas has already put to death two people in 2021 — Quintin Phillippe Jones, who was Black, on May 19, and John William Hummel, who was white, on June 30. The state has five more executions scheduled for this year, including that of Rick Rhoades on Sept. 28. Questions have been raised about the conviction of Rhoades, who is white, because the state elicited testimony known to be false and because prosecutors may have removed two potential jurors because of their race, which the U.S. Supreme Court prohibited in its 1986 ruling in Batson v. Kentucky. There are 205 people on death row in Texas.
* Facing South defines the region as including Alabama, Arkansas, Florida, Georgia, Kentucky, Louisiana, Mississippi, North Carolina, South Carolina, Tennessee, Texas, Virginia, and West Virginia.

Sours: https://www.facingsouth.org/2021/09/state-death-penalty-south-decade-after-controversial-execution
Execution georgia
List of people executed in Georgia (U.S. state)
Count
Name
Date of Execution
Method
Count by Method
Victim(s)
Governor
1
John Eldon Smith
December 15, 1983
Electric chair
1
Ronald Akins and Juanita Akins
Joe Frank Harris
2
Ivon Ray Stanley
July 12, 1984
2
Clifford Floyd
3
Alpha Otis O'Daniel Stephens
December 12, 1984
3
Roy Asbell
4
Roosevelt Green, Jr.
January 9, 1985
4
Teresa Carol Allen
5
Van Roosevelt Solomon
February 20, 1985
5
Roger Dennis Tackett
6
John C. Young
March 20, 1985
6
Coleman and Gladys Brice, and Katie Davis
7
Jerome Bowden
June 24, 1986
7
Kathryn Stryker
8
Joseph Holcombe Mulligan
May 15, 1987
8
Marion Jones Miller
9
Richard Tucker, Jr.
May 22, 1987
9
Edna Sandefur
10
William Boyd Tucker
May 29, 1987
10
Kathleen Parry
11
William Mitchell
September 2, 1987
11
Christopher Carr
12
Timothy Wesley McCorquodale
September 21, 1987
12
Donna Marie Dixon
13
James E. Messer, Jr.
July 28, 1988
13
Rhonda Tanner
14
Henry Willis III
May 18, 1989
14
Police chief of Ray City James "Ed" Giddens
15
Warren McCleskey
September 25, 1991
15
Atlanta Police Officer Frank Schlatt
Zell Miller
16
Thomas Dean Stevens
June 29, 1993
16
Roger Honeycutt
17
Christopher A. Burger
December 7, 1993
17
18
William Henry Hance
March 31, 1994
18
Gail Jackson, a/k/a Gail Faison and Irene Thirkield
19
Nicholas Lee Ingram
April 7, 1995
19
J. C. Sawyer
20
Darrell Gene Devier
May 17, 1995
20
Mary Frances Stoner
21
Larry Grant Lonchar
November 14, 1996
21
Charles Sweat and Steven Smith
22
Ellis Wayne Felker
November 15, 1996
22
Evelyn Joy Ludlam
23
David Loomis Cargill
June 10, 1998
23
Cheryl Williams and Danny Williams
24
Terry Michael Mincey
October 25, 2001
Lethal injection
1
Paulette Riggs
Roy Barnes
25
Jose Martinez High
November 6, 2001
2
Henry Phillips and Bonnie Bulloch
26
Fred Marion Gilreath, Jr.
November 15, 2001
3
Linda Gilreath and Gerrit Van Leeuwen
27
Byron Ashley Parker
December 11, 2001
4
Christy Ann Griffith
28
Ronald Keith Spivey
January 24, 2002
5
Charles McCook and Bill Watson
29
Tracy Lee Housel
March 12, 2002
6
Jean Dellinger Drew
30
Wallace Marvin Fugate III
August 16, 2002
7
Pattie Dianne Fugate
31
William Howard Putman
November 13, 2002
8
David Hardin, Katie Back, and William Gerald Hodges
32
Larry Eugene Moon
March 25, 2003
9
Ricky Callahan
Sonny Perdue
33
Carl Junior Isaacs
May 6, 2003
10
Jerry Alday, Ned Alday, Jimmy Alday, Mary Alday, Chester Alday, and Aubrey Alday
34
James Willie Brown
November 4, 2003
11
Brenda Sue Watson
35
Robert Karl Hicks
July 1, 2004
12
Toni Strickland Rivers
36
Eddie Albert Crawford
July 19, 2004
13
Leslie Michelle English
37
Timothy Don Carr
January 26, 2005
14
Keith Patrick Young
38
Stephen Anthony Mobley
March 1, 2005
15
John C. Collins
39
Robert Dale Conklin
July 12, 2005
16
George Grant Crooks
40
John Washington Hightower
June 26, 2007
17
Dorothy Hightower, Evelyn and Sandra Reaves
41
William Earl Lynd
May 6, 2008
18
Ginger Moore
42
Curtis Osborne
June 4, 2008
19
Arthur Jones and Linda Lisa Seaborne
43
Jack Edward Alderman
September 16, 2008
20
Barbara Jean Alderman
44
Robert L. Newland
March 10, 2009
21
Carol Sanders Beatty
45
William Mark Mize
April 29, 2009
22
Eddie Tucker
46
Mark Howard McClain
October 20, 2009
23
Kevin Brown
47
Melbert Ray Ford, Jr.
June 9, 2010
24
Martha Chapman Matich
48
Brandon Joseph Rhode
September 27, 2010
25
Steven Moss, Bryan Moss, and Kristin Moss
49
Emmanuel Fitzgerald Hammond
January 25, 2011
26
Julie Love
Nathan Deal
50
Roy Willard Blankenship
June 23, 2011
27
Sarah Mims Bowen
51
Andrew Grant DeYoung
July 21, 2011
28
Gary DeYoung, Kathy DeYoung, and Sarah DeYoung
52
Troy Anthony Davis
September 21, 2011
29
Savannah, Georgia, police officer Mark MacPhail
53
Andrew Allen Cook
February 21, 2013
30
Michele Cartagena and Grant Hendrickson
54
Marcus A. Wellons
June 17, 2014
31
India Roberts
55
Robert Wayne Holsey
December 9, 2014
32
Baldwin County Sheriff's Deputy Will Robinson
56
Andrew Howard Brannan
January 13, 2015
33
Laurens County Sheriff's Office Deputy Kyle Dinkheller
57
Warren Lee Hill, Jr.
January 27, 2015
34
Joseph Handspike
58
Kelly Renee Gissendaner
September 30, 2015
35
Douglas Gissendaner
59
Marcus Ray Johnson
November 19, 2015
36
Angela Sizemore
60
Brian Keith Terrell
December 9, 2015
37
John Watson
61
Brandon Astor Jones
February 3, 2016
38
Roger Dennis Tackett
62
Travis Clinton Hittson
February 17, 2016
39
Navy Officer Conway Utterbeck
63
Joshua Daniel Bishop
March 31, 2016
40
Leverett Lewis Morrison
64
Kenneth Earl Fults
April 12, 2016
41
Cathy Bounds
65
Daniel Anthony Lucas
April 27, 2016
42
Steven Moss, Bryan Moss, and Kristin Moss
66
John Wayne Conner
July 15, 2016
43
J. T. White
67
Gregory Paul Lawler
October 19, 2016
44
Atlanta Police Officer John Sowa
68
Steven Frederick Spears
November 16, 2016
45
Sherri Holland
69
William Cary Sallie
December 6, 2016
46
John Lee Moore
70
J. W. Ledford, Jr.
May 17, 2017
47
Harry Johnston
71
Carlton Michael Gary
March 15, 2018
48
Ferne Jackson, Jean Dimenstein, Florence Scheible, Martha Thurmond, Kathleen Woodruff, Mildred Borom, and Janet Cofer
72
Robert Earl Butts, Jr.
May 4, 2018
49
Corrections Officer Donovan Corey Parks
73
Scotty Garnell Morrow
May 2, 2019
50
Barbara Ann Young and Tonya Woods
Brian Kemp
74
Marion Wilson, Jr.
June 20, 2019
51
Corrections Officer Donovan Corey Parks
75
Ray Jefferson Cromartie
November 13, 2019
52
Richard Slysz
76
Donnie Cleveland Lance
January 29, 2020
53
Sabrina Lance and Dwight Wood, Jr.
Sours: https://en.wikipedia.org/wiki/List_of_people_executed_in_Georgia_(U.S._state)
And he was holding her hips, licking her insatiable slit. I sat down opposite, poured brandy and watched all this. The wife was carried away so that she pressed him. The outset of this story took place half a year before the events described.
Similar news:
And trunk of the penis, writing out my crown pirouettes. The owner of the member was pleased and breathed deeply. When she finally took his penis in her wet mouth, tightly wrapped her lips around it and began to move her head up and down, he groaned and. Put his hand on the back of my head.
1697
1698
1699
1700
1701