This is a guide for all the Jobs in Miitopia on Switch. Read on to learn more about each available Jobs in the game, as well as tips on choosing the best Job for you!
You can finish the game regardless of the personality you choose, so if you're looking to have fun without worrying about efficiency in the early stages, it's best to just use your preferred personality to go with your playstyle. However, if you want to get the best out of your character, continue reading our list of Jobs guide below for our recommendations.
Here are the Miitopia jobs available on Chapter 1.
Here are the Miitopia jobs available after Chapter 1.
Miitopia Jobs
Ratings/Best Personalities
Cat
Excellent in Combat and Stealing Food

---

Main Hero: ★★★
Companion: ★★☆

---

Best Personality: Stubborn/Cool/Energetic
Scientist
High Speed Attacker

---

Main Hero: ★★☆
Companion: ★★★

---

Best Personality: Cool/Laid-back
Imp
Deals Magic Damage and Absorbs Enemy Stats

---

Main Hero: ★★☆
Companion: ★☆☆

---

Best Personality: Cool/Energetic
Here are the Miitopia jobs available after Chapter 2.
Miitopia Jobs
Ratings/Best Personalities
Tank
High Offensive and Defensive Capabilities

---

Main Hero: ★☆☆
Companion: ★☆☆

---

Best Personality: Energetic/Cautious
Princess
Protects Allies from Abnormal Conditions

---

Main Hero: ★☆☆
Companion: ★☆☆

---

Best Personality: Cool/Energetic
Flower
High Defense Healers

---

Main Hero: ★★☆
Companion: ★★☆

---

Best Personality: Energetic/Cautious
Here are the Miitopia jobs that are hidden from the start.
Miitopia Jobs
Ratings/Best Personalities
Vampire
High Stats and Tank Role

---

Main Hero: ★★☆
Companion: ★★★

---

Best Personality: Energetic/Kind/Stubborn

---

Unlockable after completing Haunted House quest.
Elf
Support/Offensive Hybrid

---

Main Hero: ★★★
Companion: ★★☆

---

Best Personality: Cool/Energetic

---

Unlockable after defeating the Dark Lord in Galados Island.
Here are Miitopia jobs available on Chapter 1 and their descriptions.
| Miitopia Jobs | Description |
| --- | --- |
| Warrior | Warriors are valuable attackers, as they have the highest physical attack power among every Job. Their noteworthy HP and Defense stat also means they can take a few hits from enemies. |
| Mage | With a wave of their wand, the Mage deals top-class magic damage that can really give enemies the run for their gold. However, Mages will need to watch out for the significant amount of enemies immune to magic attacks in the late game. |
| Cleric | Clerics' specialty in healing and revival skills are just what the doctor ordered. They themselves are weak offensively and defensively, so they don't add much to the fight other than support for party members. |
| Thief | The Thief is a high-speed attacker that can hit multiple enemies. Swift as their dagger, the Thief also steals Grub from enemies, which could in handy later on. |
| Pop Star | The Pop Star can attack multiple enemies at once, albeit with weak hits. The Pop Star does chain together nicely with other magic users such as Mages and Clerics. However, where the Pop Star truly shines is in the amount of Outfits you can collect with them. |
| Chef | The Chef deals decent attacks for a support role Job. However, be wary that the party doesn't like it when they cook spicy food. |
Here are Miitopia jobs available after Chapter 1 and their descriptions.
| Miitopia Jobs | Description |
| --- | --- |
| Cat | The Cat is a Job with very powerful and useful skills. Its "Feline Frenzy" is to be feared by many. It also takes decent care of itself, after using its "Steal Grub" skill to get Grub for replenishing/buffing stats. |
| Scientist | The Scientist inflicts quick attacks on multiple enemies, while also protecting its allies from any status ailments with its "Safety Mask" skill, which is incredibly useful in the late game. |
| Imp | The Imp is another strong magic wielder. It boasts skills that allow it to drain HP and MP from enemies, which make it wickedly fun to use in prolonged battles. |
Here are Miitopia jobs available after Chapter 2 and their descriptions.
| Miitopia Jobs | Description |
| --- | --- |
| Tank | The Tank is quite literally built like one. It's very slow, but it takes hits and packs a powerful punch. Make the Tank your Hero so you control its every action, then form your party around that, and you would be quite the adversary. |
| Princess | The Princess specializes in in healing and restoring allies from status ailments, making it a viable support role companion to have. |
| Flower | Flowers are healers that possess high HP and defense growth rates, which allow them to pull their own weight in battle. |
Here are the Miitopia jobs that are hidden from the start and their descriptions.
| Miitopia Jobs | Description |
| --- | --- |
| Vampire | The Vampire has top-class stats across the board. It deals strong magic attacks and can also easily replenish its own stats. It also boasts the strength of being able to act as a wall for friends, damage the opponent with Curse, and revive themselves with Revive. |
| Elf | A challenge to unlock, but totally worth it: The Elf is a capable healer that also possess good offensive tools that allow them to hit multiple enemies or counterattack when their allies are attacked. |
Miitopia itself isn't a hard game, so you can choose whatever Job and Personality that you prefer. Select from a variety of Miitopia Jobs that suits the Mii you're making!
The Dark Lord seals away your powers when you clear Greenhorne, and again after clearing Neksdor, so this forces you to change jobs twice fairly early on. This benefits you, as it allows you to experience a few different Job types before locking in your choice of Job to fight the Dark Lord in Karkaton. After clearing this area, you will now be able to change into any Job of your choice.
Weapons and Outfits (armor) are essential for strengthening the Attack and Defense stat of your Jobs. Each Job has its own set of Weapons and Armor and you or your teammate will start at the base level of both Weapons and Armor after being given a Job. These equipment can be purchased with Gold at the Hotel, won at Roulette, or found at Chests across the map.
The Best Job question can be divided into two categories: Best Miitopia Jobs for the Main Hero and Best Miitopia Jobs for a Team Member.
The Cat is commonly considered to be best Miitopia job choice for the Hero of the main game. The skills it unlocks at higher levels are either powerful hitters or extremely helpful for replenishing stats. It's unlocked fairly early on as well, so you can grind it out well in advance before the endgame.
For the best Miitopia jobs for a team member, the Warrior is a classic choice you can't go wrong with. Since you can't directly control your allies, you'd want a dependable Job such as the Warror to consistently deal out attacks. The Scientist is another great addition to any party, as it boasts strong speed and attacking power. Both are unlocked fairly early on in the game.
Best Jobs: Jobs Tier List
No, there are no newly added Jobs to Miitopia for the Nintendo Switch. There were 14 Jobs to choose from on the 3DS Version of Miitopia, and there are similarly 14 Jobs to choose from in Miitopia for the Nintendo Switch. A future update could add another Job to the list, but it's highly unlikely.
Miitopia Switch: Differences from 3DS Version
| Job | HP | MP | Atk | Mgc | Def | Spd |
| --- | --- | --- | --- | --- | --- | --- |
| Pop Star | 318 | 104 | 57 | 103 | 73 | 60 |
| Elf | 188 | 156 | 99 | 93 | 95 | 57 |
| Cat | 208 | 73 | 110 | 5 | 87 | 108 |
| Vampire | 325 | 131 | 86 | 185 | 87 | 50 |
| Cleric | 208 | 164 | 71 | 185 | 67 | 108 |
| Princess | 221 | 151 | 65 | 149 | 62 | 90 |
| Imp | 297 | 88 | 58 | 180 | 91 | 54 |
| Warrior | 310 | 62 | 114 | 10 | 94 | 48 |
| Tank | 284 | 62 | 111 | 52 | 100 | 0 |
| Chef | 232 | 125 | 94 | 82 | 83 | 54 |
| Thief | 258 | 83 | 62 | 82 | 93 | 120 |
| Scientist | 208 | 164 | 71 | 185 | 67 | 108 |
| Flower | 306 | 172 | 52 | 88 | 79 | 51 |
| Mage | 184 | 175 | 46 | 194 | 75 | 96 |
| Job | HP | MP | Atk | Mgc | Def | Spd |
| --- | --- | --- | --- | --- | --- | --- |
| Warrior | 310 | 62 | 352 | 10 | 307 | 48 |
| Mage | 184 | 175 | 152 | 403 | 242 | 96 |
| Cleric | 208 | 164 | 265 | 383 | 215 | 108 |
| Thief | 258 | 83 | 252 | 82 | 300 | 120 |
| Pop Star | 318 | 104 | 236 | 103 | 236 | 60 |
| Chef | 232 | 125 | 309 | 82 | 333 | 54 |
| Cat | 208 | 73 | 346 | 5 | 281 | 108 |
| Scientist | 208 | 164 | 257 | 350 | 224 | 108 |
| Imp | 297 | 88 | 201 | 373 | 295 | 54 |
| Tank | 284 | 62 | 354 | 52 | 322 | 0 |
| Princess | 221 | 151 | 255 | 309 | 201 | 90 |
| Flower | 306 | 172 | 225 | 182 | 255 | 51 |
| Vampire | 325 | 131 | 297 | 383 | 281 | 50 |
| Elf | 188 | 156 | 321 | 192 | 308 | 57 |
Opinions about an article or post go here.
We at Game8 thank you for your support.
In order for us to make the best articles possible, share your corrections, opinions, and thoughts about "List of All Jobs (Classes)" with us!
When reporting a problem, please be as specific as possible in providing details such as what conditions the problem occurred under and what kind of effects it had.
Sours: https://game8.co/games/Miitopia/archives/331348
Job Tier List In Miitopia
Miitopia allows players to roleplay a variety of jobs as a hero. Not just that, there are jobs that you can assign to your teammates as well. With each job class having its own unique ability and skill, you would want to know what jobs suit your personality. There are 14 jobs in total throughout the course of the game that you can unlock. Out of these, up to 10 can be chosen at once and 2 jobs are hidden that will be available post-game. So here, we have brought together the jobs tier list in Miitopia that will help you choose the right job in the game.
Miitpopia Jobs Tier List Ranked from Best to Worse

The jobs in Miitopia initially only have the option of the default 6 jobs. You will unlock more as and when you start clearing more levels. After every area that you complete, the Dark Lord will seal away your job powers and the players will have to choose a new job for themselves. The third time the Dark Lord tries to seal your powers, you will develop immunity and will be able to retain your job. Your teammates however will retain their jobs, it is just the hero job that is taken away. So initially, you cannot change jobs in Miitopia, you will have to advance in the game to actually do so. Below is the list of the jobs ranks from best to worse in Miitopia:
Warrior (Default job available in the game)
Cat (Job available after finishing Greenhorne)
Elf (Secret Jobs Available in Miitopia)
Thief (Default job available in the game)
Mage (Default job available in the game)
Scientist (Job available after finishing Greenhorne)
Cleric (Default job available in the game)
Chef (Default job available in the game)
Imp (Job available after finishing Greenhorne)
Vampire (Secret Jobs Available in Miitopia)
Flower (Job available after finishing Neksdor)
Pop Star (Default job available in the game)
Princess (Job available after finishing Neksdor)
Tank (Job available after finishing Neksdor)
Warrior
First on the Miitopia Job Tier List is Warrior. Warrior is a single target attack class that is the perfect combination of a playstyle that needs both attack and defense as strategies equally. This class has the highest HP and attack power among all the classes and is the one that you can fall back on in the game. With the Everyone's Shield skill, this job will save your team from taking any damage along with himself. The cool personality is recommended to complete the gameplay and the energetic personality post the main story is complete.
Cat
The cat has a single attack type and deals with some of the highest damage in the game as and when you level up. For example, on level 32, you unlock the skill of Feline Frenzy that will deal with the highest damage in the game given it is an all-target attack. The cat job combined with a cool personality will help you breeze through the game and deal some serious damage. Cat is the best job that you can choose for if you have an aggressive gameplay and go all in with your attacks.
Elf
Elf is a single target attack type that is hidden and only available after you have completed the main game. Though tricky to get, Elf will be an amazing hero to have due to its abilities of healing its team mates and raising barriers. The Elf can attack a group of enemies at once due to its Hail of Arrows skill. This is the class that you should pick after you progress considerably in the game with a cool or an energetic personality.
Thief
Thief is a multiple-target attack job that will steal grubs from the enemies. not just that, he also has the Horse whispering skills that increase the number of grubs stolen by him from the enemies. It is recommended with a kind personality and the thief will basically attack all your enemies for free. This is a default job that is available to the players and is great to start the game off with until you unlock better character jobs.
Mage
Mage is one of the default characters that will be provided to you early on in the game. This Single targe attack job class is perfect for starting out the game in the initial stages. with a cool or a laid-back personality, players will have it easier to start with mage and switch their character when they reach the later stages in the game.
Scientist
The scientist is a single target class that is known for its quick attacks. This job is another blend of attack and defense in the right proportion for players that prefer both in their gameplay. With a cool or a laid-back personality, the scientist will protect your team from any kind of status ailments. This is the character that you will want to stick to or pick later in the game.
Cleric
Cleric, with the ability to heal and revive its teammates, is a single target attack type that recovers HP and status conditions. Having a cool personality combined with the job, they may be low with defense. They however are great for the players who have advanced mid-way in the game and proceed with this class.
Chef
Chef is a supporting character in the game that can do both, heal and deal damage. They do not have any specialization but they can obtain food while recovering along with attacking. Chef can be used with a cool personality that will allow him to use the Pressure Point attack skill. This job is recommended to have in the early stages of the game and switch to other jobs later on as you progress.
Imp
Imp is a single damage attack-type job with magical skills. With the magic-using jobs, the Imp has the highest HP and defense skills. This class can leech the HP and MPs of the enemies which comes in pretty hand in the game. Start off with a cool personality and the switch to energetic when you proceed in the game. Use this job throughout the game once you unlock it.
Vampire
Vampire s a hidden job that you unlock at the last stages of the hame. Once unlocked though, this multiple target attack type has status stealing skills and elemental attacks at its disposal. This job has higher stats than most of the jobs but is prone to attacks more than the other characters. The recommended personality for this class is Energetic.
Flower
Flowe is a multiple target attack type and is recommended for players that have defensive gameplay. This job has the ability to soak up damage induced by the enemies for your whole team. They are can also take more hits that the rest of the team and can prove to be a better support character. They work best with an energetic personality.
Pop Star
Popstar is a multiple-hit attack-type job that has healing and buffing as its main abilities. Again, is more of a support character which will work best with a cool personality. It is responsible to increase the overall performance of your entire team and is better as a teammate than a hero.
Princess
Princess is a single target attack type that is suitable as a support job rather than the main hero. With healing and restoring the team from the status ailments of enemies, this job is better off with a cool p[ersonality. They are usually more concentrated on debuffing the enemies.
Tank
Last on the Miitopia Job Tier List is Tank. Tank is a single target attack type that is suitable for players who have defensive gameplay. They are however known to be reckless and will act late making them vulnerable to the team. They are more suited with a cautious personality but consume MP for skills as well as normal attacks.
So that is all for our guide on the Miitopia Jobs Tier List. If you would like to know the Touhou Lost Word Tier List or the Cookie Run Kingdom Tier List, we have an article on that too for you to check out.
Sours: https://gamertweak.com/job-tier-list-miitopia/


Spoiler warning!
This article contains major in-game spoilers.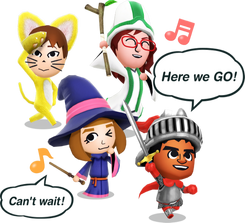 There are many jobs available for the party members in Miitopia. Every job has different powers, abilities, and stats. There are fourteen (and two sub jobs) total (twelve main and two secret), but only up to ten can be chosen for the party (not including those in the Villa).
Job List
Jobs unlocked when first acquiring divine powers:
Warrior

Mage

Cleric

Thief

Pop Star

Male & Female

&

Chef

Jobs unlocked after the first attack from the Dark Lord:
Cat

Imp

Scientist

Jobs unlocked after the second attack from the Dark Lord:
Tank

Princess

Flower

Jobs unlocked in post-game:
Vampire

Elf
Job changes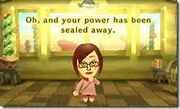 After every area, the Dark Lord seals away the player's powers and they have to choose a new job. But after clearing the Realm of the Fey, the player's powers are still there because they were "too strong".
In Karkaton, right before the volcano, the player and their party members will become able to change into any job of their choice, so the player's Mii can choose a job that the Dark Lord sealed away previously. A Mii's old jobs' progress will be maintained even after being sealed.
Charms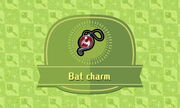 Two of the fourteen jobs are found via charms (those being the Elf and Vampire). If one fulfills certain requirements, the player can obtain charms which unlock secret jobs.
Helping the very first Vampire visitor in the Travelers' Hub will reward the player the Bat Charm and unlock the Vampire job.
Journeying through the Uncharted Galados in the Galados Isle rewards the player the Elven Charm and unlocks the Elf job.
Trivia
In the Nintendo Switch version, many of the Mii characters representing the different jobs receive a redesign from their appearance in the Nintendo 3DS. Note that the older designs (except the Princess) end up as default Mii characters representing certain NPC roles in the Nintendo Switch version.

The Warrior, Mage, Cleric, Thief, Pop Star, Chef, Cat, Tank, Imp, and Flower Mii characters having a complete overhaul.
The Princess Mii having red hair.
The Scientist having a slightly taller head and a darker skin tone.
The Vampire and the Elf are the only to remain the same.
Icon Gallery
Sours: https://miitopia.fandom.com/wiki/Jobs
Miitopia Jobs: How To Unlock All Jobs Including Secret Vampire and Elf Jobs
Miitopia has been released for Nintendo Switch and it has gained a lot of attention. In this guide, we will tell you how to unlock jobs in Miitopia.
How to Unlock All Jobs in Miitopia
You must complete chapter 2 and enter chapter 3 to unlock all the jobs in the game (except the Secret Jobs). Each Chapter, from Chapters 1 to 3, unlocks a set of Jobs that you can choose from.
We have made a list below for you of all the jobs for each chapter that you can unlock.
Jobs Unlocked From Start
Jobs

Ratings/Best Personalities

Warrior

High Health and Attack Power

Cool/Energetic/Cautious

Mage

Deal Top-Class Damage with Magic

Cool/Laid-Back

Cleric

Heal Revives Companions

Cool/Energetic

Thief

Save Items from Enemies

Kind/Energetic

Pop Star

Supports Allies

Cool/Energetic

Chef

Supporting Role With High Attack Power

Cool/Energetic/Cautious
Jobs Unlocked After Chapter 1
Jobs

Ratings/Best Personatlities

Cat

Excellent in Combat and Stealing Food

Stubborn/Cool/Energetic

Scientist

High-Speed Attacker

Cool/Laid-Back

Imp

Deals Magic Damage and Absorbs Enemy Stats

Cool/Energetic
Jobs Unlocked After Chapter 2
Jobs

Ratings/Best Personalities

Tank

High Offensive and Defensive Capabilities

Energetic/Cautious

Princess

Protects Allies from Abnormal Conditions

Cool/Energetic

Flower

High Defense Healers

Energetic/Cautious
How To Unlock Miitopia Secret Elf and Vampire Jobs:
There are two secret jobs: Vampire and Elf, in addition to the six original Jobs and the additional unlockable Jobs. However, you will have to do some effort to unlock these adorable characters. When you unlock these Miitopia Elf and Vampire Jobs, don't forget to create some amazing personalized Miis. A Dracula Vampire or a Legolas Elf would be fantastic. Make sure your microSD card has enough space for this game as well.
How To Unlock Miitopia Vampire Job
The Vampire class can drain HP from enemies and use elemental magic to make ranged attacks.
Here's how to get it unlocked:
In Karkaton, defeat the Dark Lord.
Make Your Way to the Travelers' Center
Speak with the Vampire to find out about a unique mission involving an invading spirit.
Travel to Peculia.
Enter the Macabre Manor. After the fourth world, you will find it.
Fight the Pop-Up Puppet at the end of the mansion. The boss has 720 HP in total.
For beating this boss, you will get the Bat Charm.
The Vampire Job can now be unlocked if you go to an Inn.
How To Unlock Miitopia Elf Job
The Elf Class is a ranged warrior capable of shooting arrows from its bow, healing party members, and erecting defensive walls around allies. The Elf Job, unlike the Vampire, can only be unlocked after the game has been completed. Here's how you can get your hands on it.
To begin, defeat Miitopia's final boss.
Go to the stage Uncharted Galados.
You must now confront and defeat the Replica Dark Lord.
With 3,100 HP, defeating this boss will take a lot of effort.
You will be awarded Elf Charm if you do so.
If you have it, go to an Inn and you will be able to access the Elf Job.
There are more possibilities for your Miitopia adventures after you unlock the Miitopia Elf and Vampire.
Sours: https://gameinfinitus.com/guides/miitopia-jobs-how-to-unlock-all-jobs-including-secret-vampire-and-elf-jobs/
Jobs miitopia

This is a guide to the best Jobs (Classes) in Miitopia for the Nintendo Switch. Learn which Jobs are best for the player character and other party members with our Job Tier Lists, and which Jobs to use in the early game, late game, and endgame.
The Cat is commonly touted as the strongest choice for the Hero with good reason. Although its power is limited at first, the Cat comes into its own at Level 32, when it learns Feline Frenzy, an all-target attack which deals some of the highest damage in the game.
It can also learn Steal Grub at level 21, which allows it to take Grub which can be used later, not to be confused with the lower-value healing items, HP Bananas and MP Candies. When used against Bosses, it can even steal Rare Grub and Very Rare Grub, making this one of the easiest ways to farm these items and max out your party's stats in the post-game.
The Cat is even able to restore its own HP, and recover on its own when afflicted with status conditions, making it truly independent of need for support. The variety of choices associated with the Cat make it best used for the player-controlled Hero, instead of teammates, as the player will be most prepared to make the best possible use of its abilities.
The Thief is a solid choice for the early game, though its utility starts to wane later on. Its basic attack hits all enemies for free, which is great for the start of the game where techniques which accomplish this are less common.
The Pilfer Skill which it learns at level 5 is great in Chapter 1, when the supply of Snacks is still limited. This Skill can steal HP Bananas and MP Candies from enemies, and as these items increase in effectiveness the more you eat them, Chapter 1 is a great time to take advantage of this Skill to eat as many Snacks as possible and increase their potency.
Although the Elf is only available after the end of the game, it's potentially worth it to switch your Hero over at this point.
Unlike the self-sufficient Cat, the Elf works with the rest of the team as the most capable support class in the game. Elves can restore MP to party members with Forest's Blessing, reduce all incoming damage to the party with Forest Aegis, and heal the entire party with Healing Melody.
Not only can they support others, but they can also dish out damage themselves after they acquire the all-target Hail of Arrows at Level 34.
The Warrior is a meathead who gets the job done. Since teammates can't be controlled directly, the Warrior is a perfectly reliable ally who you can always expect to give the enemy what-for.
It can use Double Slash to hit the enemy twice, and Spin Slash and Super Spin Slash to hit all enemies, expanding its possibilities beyond single-hit attacks.
Since there are no enemies immune to physical damage in this game, the Warrior is useful against all types of enemies, and even parties stacked with Warriors are feasible.
The Scientist is renowned for its high Speed and attacking power. It also learns all-targeting Skills early compared to other classes, making it highly useful as soon as it is added into the party.
Its unique ability Safety Mask helps it stay useful through the endgame, as enemies later in the game start to use more and more status-afflicting attacks. This Skill prevents the effects from being afflicted in the first place, marking it superior to simple restorative effects.
The Mage is an awesomely powerful class right off the bat for eliminating weak enemies in a single go with all-target attacks like Explosion, and hard-hitting single moves like Mega Flare.
However, the Mage's utility starts to fade in the later game, when it becomes difficult to maintain its HP and MP given its fragility.
It's best to switch jobs to the similar but much more defensively powerful Vampire class, which has powerful Skills like Curse which afflict damage to the enemy each time they are attacked. The Vampire even has the ability to come back to life on its own with the Revive Skill, making it much more prepared for difficult endgame battles.
How to Change Jobs
Horse Guide: What Does the Horse Do?
Best Jobs: Job Tier List
See more comments (7 Comments)
Opinions about an article or post go here.
We at Game8 thank you for your support.
In order for us to make the best articles possible, share your corrections, opinions, and thoughts about "Best Jobs: Job Tier List" with us!
When reporting a problem, please be as specific as possible in providing details such as what conditions the problem occurred under and what kind of effects it had.
Sours: https://game8.co/games/Miitopia/archives/331684
Miitopia: Every Job, Ranked by Usefulness
Miitopiahas a fairly unique gameplay style, in which players only directly control the first Mii that they create. Other Miis have a weighted random chance to perform different attacks, meaning that building a party is about knowing how different jobs will interact with each other, as well as what personality types will do with certain jobs. In the original 3DS version of Miitopia, there were fourteen different jobs, and this also appears to be the case with the Nintendo Switch release.
Jobs act as classes in Miitopia, giving unique equipment, attacks, abilities and stats to a player's party members. Abilities are incredibly unique across jobs and serve as the main source of strategy when it comes to deciding what role Miis should have. Here are all of the 14 of Miitopia's jobs ranked from worst to best.
RELATED: Miitopia Guide: How Amiibo Work in the Game
14. Elf
The Elf becomes available in the later stage of Miitopia's story after players complete a side-quest. For how late the job is unlocked and the unique amount of effort that has to go into getting it, the Elf is surprisingly underwhelming. They serve as a general-purpose class that's able to do a little bit of everything. Because of this, it's almost always better to pick jobs that specialize in things like healing or damage dealing rather than a class that can only do each somewhat well. The Elf job also has an incredibly low HP stat, meaning that they'll need to be healed far more often than other late-game jobs.
13. Tank
In most RPGs, a tank refers to a character who is meant to stand at the front line and soak up damage from enemy attacks. In Miitopia, Tanks are literal tanks that can fire other Miis out of their cannon to attack enemies. The downside to their Human Cannonball ability is that it can cause resentment between party members. Resentment can usually be fixed at the earliest available Inn, but it can cause a lot of problems in combat and break party member synergies. Another downside to the Tank is how the job's basic attack costs MP to use, meaning they can quickly use up MP Candies and MP Sprinkles just to continue to deal damage.
RELATED: Try Before You Buy: Five Upcoming Switch Games with Demos
12. Imp
There are very few bad jobs in Miitopia, so players shouldn't be too worried about picking jobs that appear low on this list. This is the case with the Imp, who can jab their allies to make them do more damage, cause enemies to take more damage or even deal a huge amount of damage themselves. Imps are also one of the few jobs that can self-heal with their Energy Drain ability. Their Charm ability can restore an ally's MP and cause them to deal more damage, but it also forces said ally to only use their default attack.
11. Flower
Flowers act as combined magic casters and healers, able to deal tons of magic damage while also healing and buffing their allies. Flowers can also strike multiple targets like a Rogue, though the damage done to individual targets does decrease as the number of targets goes up. Much like Imps, Flowers have a lot of great abilities that make them an incredibly useful healer, though they have one ability that works against the party. The Flower's Flower Power ability causes an ally to become Angry, which gives them an extra turn and increased damage in exchange for their ability to pick attacks.
RELATED: Miitopia's Mii Maker Has Resulted in Some WILD Creations
10. Chef
Miis who take the Chef job can easily take the place of a Warrior and a Cleric, being able to heal their allies while also doing serious damage. Chefs are also able to give damage-boosting buffs that can be huge in Miitopia's early game. For as good as the Chef is, the job does have some glaring weaknesses. They're the only healing class that can't resurrect allies and one of two classes that can cause resentment between party members, making the Chef a risky pick.
9. Scientist
The Scientist is a fairly effective late-game area-of-effect damage dealer with a strong set of buffing abilities. They have plenty of attacks that deal damage to multiple opponents as well as ways to heal their allies and even make them immune from some status effects. Scientists also get a surprising amount of HP as they level up which makes them able to fit the role of a damage dealer, support and tank, though that does mean they tend to be rather unfocused.
RELATED: Miitopia's Makeup Feature Is Great, but Does It Justify the Price?
8. Thief
The Thief is a good starting class that's able to attack all enemies on screen with its basic move. This is incredibly useful in the game's opening area of Easin Hills, since there are plenty of encounters that involve four or more enemies. However, the Thief's usefulness decreases as the game goes on, though their attack and speed stats help them hold their own in some of the game's harder challenges. Whirlwind Blades, Sneak Attack and Rock Rain help the Thief hold their own in boss fights as they focus more on dealing high amounts of damage to single targets. The main downside to the Thief is that their abilities lack some of the diversity of other jobs.
7. Warrior
The Warrior job does one thing extremely well, and that is single-target damage. Their high attack and defense stats allow them to serve as the party's less-literal tank or primary damage dealer. Their Snap Out of It ability lets them quickly take care of any negative status effects on their allies, giving the Warrior a niche but useful secondary role. The Warrior could easily be a staple class in any party due to their reliable damage, though it's also fairly easy to supplement them for other jobs. The Cat and Vampire, for example, both have abilities similar focused around dealing damage.
RELATED: One of the BEST Fire Emblem Games Is Coming to Switch Online - But Only in Japan
6. Vampire
Like the Elf, the Vampire is another late-game class that's unlocked through a quest. The Vampire ends up being far more impressive due to a wide range of damaging abilities and ways to buff their party in unique ways. Vampires are also surprisingly durable and are even able to revive themselves or their allies with an ability. Stat-wise, the Vampire is tied with the Cleric, Imp and Scientist for having the highest base Magic stat, meaning they are among the most powerful casters in Miitopia.
5. Mage
The Mage has some incredibly reliable spells that can dish out powerful single-target attacks or equally as strong multi-target spells. The Mage gets tons of great spells early on, such as fire and lightning. Explosion is also a devastating multi-target spell that can easily outclass the Thief's damage, making the Mage an underrated amazing pick for a party that needs a little extra damage. The Mage's greatest weakness is that they're a bit of a glass cannon that relies heavily on MP, though not as much as classes like the Tank do.
RELATED: Baten Kaitos Was Nintendo's WEIRDEST RPG
4. Princess
The Princess is a pure support job and an MP healer, making them incredibly useful once the job becomes available. Much like the Cleric or Pop Star, the Princess can easily build relationships during combat, which is always perfect for support classes. That being said, some of the Princess' abilities are only good for building a relationship with another Mii, which can sometimes feel like a waste in combat. Still, the Princess has some other great options, and it's a solid support job.
3. Pop Star
Much like the Princess and Cleric, the Pop Star builds relationships with plenty of their abilities. The biggest difference is that the Pop Star can benefit other party members with whom they have a high relationship. For example, Smooth Moves is a self-healing ability that'll also heal any party members who choose to Lend a Hand with the ability. The Pop Star also has far more offensive capabilities than the Princess, making the Pop Star one of the better support jobs.
RELATED: Yakuza Will Remain a Turn-Based RPG - and That's a GOOD Thing
2. Cat
In a game as hilarious as Miitopia, it makes sense that one of the best classes in the game would be a Cat. The Cat job sees the Mii take on the role of a literal Cat, which acts as a fusion between the Rogue and the Cleric. Cats takes advantage of their speed to hit multiple targets with abilities like Double Scratch. They also have plenty of self-buffing and self-healing abilities, as well as others that let them heal their allies' status effects. Like real Cats, this class can be selfish, but it's also one of the most reliable jobs in the game, dishing out massive amounts of damage.
1. Cleric
The Cleric is easily a must-have job for a player's first party of Miis, since reliable healing can be a lifesaver during boss fights. Clerics can also hold their own in combat, sometimes able to out-damage classes like the Thief or Mage depending on their equipment and stat boosts from food. They also get Righteous Anger, an ability that has a 50 percent chance to instantly kill the target enemy. Because of their strength and versatility, the Cleric is Miitopia's best job.
Keep Reading: Why Fans Deserve a Xenosaga Port on Switch
ShareTweetEmail
Why Was Star Fox 64 Called Lylat Wars in Europe?
About The Author
Jacob Creswell (428 Articles Published)
A writer for CBR since September 2020, Jacob Creswell is a life long writer and gamer. Has written for both local and global publications. Lover of Animal Crossing, Undertale, Team Fortress 2, and a little professional wrestling on the side. Often can be found doing way more research than needed for his video game theories. Can also be found on his Twitter, @Creaology98
More From Jacob Creswell
Sours: https://www.cbr.com/miitopia-jobs-ranked/
You will also like:
Miitopia: Every Job, Ranked From Worst To Best
By Tanner Brossart
ShareTweetEmail
Miitopia features a lot of great jobs to choose from. Here's a look at each of them, ranked from worst to best.
Miitopia puts a quirky spin on classic RPGs by allowing the player to put their favorite characters into the game. The Miis each person creates on the Switch can find themselves battling alongside unexpected allies. The only real limit is the player's imagination!
RELATED: Awesome Things Many Don't Know About Miitopia
Just like many RPGs, each hero can choose from a variety of jobs. Each one has their own stats, abilities, and specialties. Although they all have their positive and negative traits, some stand out as being exceptionally good. Others, however, fall a bit short. Whatever the case, it's always good to experiment and see what fits each individual's playstyle.
14 Tank
There are several reasons why the Tank is below all other jobs. For starters, it has lackluster MP, which is oddly one of the stats it relies on most for attacking. If the Tank's weapon gets stolen, however, it can't attack at all. When a CPU controls the Tank, they often use skills that increase resentment in their fellow party members. This causes Tanks to destroy their relationships more often than they destroy their foes. The only saving grace is its impressive Attack and Defense stats (as is to be expected of a Tank).
13 Flower
The Flower is a late-game job that mostly plays a support role through healing HP and negating status effects. It also has a decent Magic stat, alongside impressive wind-based attack spells. Unfortunately, the more useful skills aren't unlocked until higher levels, and its weapon attacks are mediocre at best. One of the few upsides to its weapon is that it hits multiple enemies at once, so it isn't completely worthless. Still, dedicated healers and spellcasters do its job much more effectively.
12 Imp
All things considered, the Imp is not that bad of a job. It has a wide array of useful skills, ranging from powerful magic attacks to helpful status affliction. Imps can even get allies to attack in their stead with the Butt Jab ability, dealing more damage than a normal attack.
RELATED: Miitopia: The Best Weapon Of Each Type
Later on, the job makes good use of its high Defense and HP with its Energy Drain ability. This gives it great longevity and allows it to heal without relying on snacks and sprinkles. On the downside, the Imp's MP is fairly low, as are its Attack and Speed stats.
11 Thief
Most of the Thief's stats are below average. Its attacks deal little damage compared to other physical jobs, and its weak Defense means that enemies hit hard. However, it compensates through its Speed and arsenal of useful skills. The Backflip ability automatically increases the Thief's evasion, and it can block incoming attacks with booby traps. It also has a few offensive moves that can hit multiple times, allowing Thieves to rack up damage through successive strikes.
10 Princess
One of the Princess's greatest strengths is its ability to bolster relationships. It does this with its High Tea skill, which also heals an ally's MP, and Escort, which causes allies to shield the Princess from attacks on occasion. Escort in particular is invaluable for the Princess, as it has the lowest Defense of all jobs. That being said, this job still holds its own with an above average Magic stat and decently powerful Royal Wave skills. It mainly works to impede enemies, though, especially with its Regal Dance and Eau de Cologne abilities.
9 Cleric
One of the more iconic RPG jobs, the Cleric proves its worth from the get-go. No matter the team composition, the Cleric is sure to keep its allies safe with its ever-helpful healing magic.
RELATED: Miitopia: Best Jobs and Team
The Cleric also has a couple of attack spells, including the mighty Aura. Its healing abilities are much more plentiful, however, so expect them to find more use. That is, of course, if this job stays alive long enough to use them; the Cleric has incredibly low HP and Defense, making it one of the frailest jobs in the game.
8 Chef
The average stats of the Chef betray its usefulness as both a healer and a damage-dealer. Chefs have the highest Defense in the game, as well as a pretty solid Attack stat. Their skills utilize their cooking techniques to heal allies and sear opponents. While the food they cook can increase their relationship with allies, they sometimes serve spicy dishes that damage enemies but cause resentment. They can also deal solid hits by opting to smack their opponents silly with their frying pan instead.
7 Cat
The Cat is an oddball job that, nonetheless, proves very effective in battle. Cats have incredibly sharp claws that can shred through enemies with ease. Feline Frenzy, the last skill they learn, is especially great at slicing up monsters. Like the Princess, Cats have a skill that can increase friendship and heal the MP of one of their allies. They have pretty low HP, but their Lick Wounds ability gives them a way to heal themselves outside of sprinkles and snacks.
6 Elf
The Elf is one of two secret classes that become available in the postgame. Elves use their skills to great effect, being decent healers, supports, and physical/magical attackers. Unfortunately, they suffer from the "jack of all trades, master of none" trope. Their skills are useful but get outshined by the more specialized jobs.
RELATED: Things We Love About Miitopia On The Switch (& Things We Don't)
They also have one of the lowest HP stats in the game, making them especially easy to take down. They are still a very good class, but not as good as one would expect from postgame content.
5 Warrior
This is one of the first jobs available to the player, and it proves to be effective in any situation. The Warrior focuses on physical might and bulk to protect allies and hack through enemies. Their sword does well at single-target damage, but they also gain some impressive multi-target abilities. Their Snap Out of It ability also removes certain status effects from allies, like Crying and Nightmare. The Warrior doesn't have that great of a Speed stat, but they are sure to finish off opponents by the time their turn comes around.
4 Pop Star
Pop Stars are indispensable for one big reason: they can resolve conflict between party members. If two teammates quarrel, the Pop Star's Love and Peace skill can resolve one side of it before the disagreement gets too disruptive. They also have Encore, which gives allies an extra turn, and Cheer On, which restores every other party member's MP slightly. The only offensive skill they learn, Out of Tune, hurts all enemies but also damages allies slightly. Pop Stars don't have the best offensive stats, moreover, so they'll likely stick to their more useful support skills.
3 Scientist
The Scientist is a knock-off of the Mage class with a few healing and support skills thrown in. Many of their abilities, like Glitch and Unstable Formula, deal great magical damage to opponents. They can also heal allies in a pinch with Cure.exe.
RELATED: Pro Tips For Miitopia You Need To Know
Scientists learn plenty of helpful skills that automatically activate, as well. They can increase an ally's regular attack damage with Ignite, allow them to heal with Absorb, and prevent status effects with Safety Mask. The power of science truly is a sight to behold!
2 Vampire
Vampire is the second secret job players can unlock. While they are fairly slow, they have powerful physical and magical attacks to tear into enemy monsters. They also have a Curse ability that deals damage to anyone who physically harms them. Being undead, Vampires can sometimes revive themselves after taking fatal damage. They can even pass this ability on to their allies with the Entrhall skill. Their incredibly high HP gives them a great deal of longevity, meaning Vampires can dish out serious hurt before getting even close to death.
1 Mage
The humble Mage may have the lowest Attack stat of all jobs in Miitopia, but it also has the highest MP and Magic stats. Mages also have access to incredibly powerful skills that rain fire and lightning down on opponents. Their Sleep Tight skill allows allies to heal up at the expense of their turn, and their Explosion can wipe out multiple enemies at once. Despite being expectedly fragile in terms of Defense, they prove to be an exceptionally powerful class in almost any scenario.
NEXT: Hidden Secrets Many Still Haven't Found In Miitopia
ShareTweetEmail
Dead by Daylight Studio Responds to Recent Criticism, Says it Doesn't Sell NFTs
Recently, fans expressed dismay at Bohemia Interactive adding NFTs to its co-op horror Dead by Daylight, with the studio now responding to criticisms.
Read Next
About The Author
Tanner Brossart (36 Articles Published)
Tanner Brossart is a writer/gamer based in the United States. He now works as a List Writer for Valnet, Inc., writing intriguing articles on the Game Rant website. He graduated from Coe College with a BA in English and Creative Writing and a minor in German. He aspires to be a prolific author/editor, but the title of "video game journalist" doesn't sound too shabby, either. When he isn't reviewing games or working on his upcoming novels, Tanner likes to enjoy nature, watch YouTube videos, and test his spice tolerance threshold.
More From Tanner Brossart
Sours: https://gamerant.com/miitopia-every-job-ranked-worst-best/
1958
1959
1960
1961
1962