Seth Fitzgerald started his YouTube channel The Drug Classroom, in 2014 and has now amassed 62,000 followers. A lack of proper drug education at school was the impetus for the channel, which talks not only about recreational drugs but also the dangers of prescription medication. "The whole point is to provide unbiased information," Fitzgerald says. His videos are straight-down-the line, informational nuggets about a range of drugs from MDMA, cocaine and ketamine, to more obscure psychedelics like ibogaine, DMT and ALD-52.
One topic Fitzgerald and Adam both frequently talk about on their channels is drug-checking – testing drugs with a reagent kit to determine if the substance is what the user thinks it is. While drug-checking is not a foolproof solution, it's widely held as a positive harm reduction measure. Through the referral link Adam has at the bottom of his YouTube videos, he's able to see that thousands of people have been bought kits as a result of watching his videos.
In March, hundreds of advertisers pulled out of YouTube over concerns their ads were being shown against extremist content, prompting the Google-owned platform to announce it was changing its algorithm to address the issue. Many creators cried foul, however, declaring an "ad-pocplypse" that left them unable to monetise their videos. "When the YouTube 'ad-pocaplypse' first happened, the vast majority of my videos got either completely demonetised or marked as 'limited or no ads'", says Tom, the creator behind the Your Mate Tom channel. "In terms of ad revenue, my channel hardly generates a significant income, especially if you look at the amount of views I get per month."
YouTube's automated ads systems run scans to determine whether a video meets its advertiser-friendly content guidelines. On the backend of the platform, the creator sees one of three icons against their videos. A green dollar sign means they can earn money for all advertising and YouTube Red. A yellow icon means they can earn money from a limited set of advertisers and YouTube Red, but some of these videos may get no ads at all. A black crossed-out dollar sign means the video cannot make any money at all.
"The YouTube algorithm definitely makes it harder for channels like mine to survive." Tom, owner of the Your Mate Tom channel
A YouTube spokesperson said "the vast majority" of videos produced by channels featured in this story "are monetising just fine." Adam says while only one of his videos is marked with a black dollar, the majority are yellow. He explains that while this technically means he is making some ad revenue, it's not in the same league as that of the family-friendly channels of a similar size.
It takes Adam 40 hours of research and production a week to meet an upload schedule of two or three videos per month. But he explains it isn't the ability to monetise the videos he's most concerned about, but rather that he's noticed a correlation between the videos that are marked for limited ads and his viewing figures. "The only reason I care if a video is monetised, is because the shares go up," Adam says. "The videos that are yellow aren't shown as much as the fully monetised ones."
According to YouTube, content with the "not suitable for most advertisers" icon does not mean the video is limited in search and discovery. "Advertiser preferences are not used to inform how videos display on YouTube," a spokesperson said. YouTube uses a number of undisclosed indicators to determine search ranking and video discovery. "Just as a video with profanity or violence may not be appropriate for every advertiser, such videos may not be widely recommended across all viewers," they added.
Sours: https://www.wired.co.uk/article/youtube-drug-safety-harm-reduction-videos
Riding the Shroom Boom With YouTube's King of Psychedelics
Before the first time I ever took acid alone, I booted up my laptop, went to YouTube and watched Adam trip his face off in front of a camera. 
Adam, better known online as "PsychedSubstance," is the most popular, widely referred source for psychedelics knowledge on YouTube. He has spent the last five years producing how-to guides on drug use, testing harm-reduction methods, experimenting with cutting-edge substances, conversing with scientific experts and recording his own trips. Endlessly name-checked in forumsacross the internet, Adam has garnered more than two million subscribers on YouTube and continues to be a singularly recognizable voice in the psychedelic zeitgeist. 
When I started experimenting with psychedelics five years ago, Adam proved to be an invaluable resource not simply because of the clarity of his advice, but the assurance of his energy and mindset. He has a distinct difference in tone and personality from other, more straight-laced YouTube channels that also explain the makeup and effect of psychedelics. Adam doesn't just seem like a guy who knows all about drugs; he speaks frequently about the transformative effects, warts and all, that they often have on a person's psyche. 
He is, in that sense, the internet's collective psychonaut older brother, waiting with a grin and a clap on the metaphoric back when you start asking questions and end up with a tab on your tongue. He's the final evolution of that too-smart-for-his-own-good college burnout who gets a little too excited about some dude named Shulgin. Hell, you can see that energy in his conversations with fans, in which he dispenses both practical drug advice and philosophical advice in equal measure. 
A typical excerpt: "Our children are growing up with the ability to decide for themselves what 'right' and 'wrong' are. And as much as it may look silly at the time being — e.g., people arguing about the semantics of say, gender pronouns — the fact is, people are slowly being less afraid to ask questions. And a society who isn't afraid to ask questions will eventually be brought to the question of, 'Why has something with such an insanely high ability to heal pain and trauma been made restricted from me?'"
This would all seem like pretentious, narcissistic blather if not for the fact that psychedelic use inherently shifts the neural connections our minds make, as well as the perspective it generates on life, death and ego. And it's obvious that his fans appreciate the view he brings as a holistic person, not just a psychonaut who nerds out on scales and Marquis reagent tests; every single one of his videos has testimonies from viewers who swear that his advice helped them see new light in their lives. 
Being a loud voice on the psychedelic vanguard comes with negativecriticism from those who believe he goes too far, makes drug use seem too fun and breaks his own safety rules. Then there's YouTube itself, which has changed its algorithm and restriction filters in a way that has killed traffic and monetization of Adam's videos in unpredictable ways. Through the ups and downs, Adam has remained earnest about the consequences of his livelihood, including addiction, opposition from family and even accidental overdoses. He speaks openly about mental health, relationships and vulnerabilities in his life. 
But in his struggle, we see so many universal narratives expressed: the fear of falling into a "bad trip," the fight to justify psychedelic use to friends and family, the pressure of laws and ever-shifting regulations and the ultimate joy that comes from a truly mind-expanding, emotionally gratifying trip. His YouTube channel doesn't merely document drug use — it reflects the culture of it, with all of its unwelcome edges. And in watching his content over the last five years, I see the journey of someone coming to terms with their life's work.
For better and worse, the COVID pandemic triggered a surge in psychedelic experimentation. Even medical experts are hoping that psychedelic drugs, used in clinical settings, will help treat the shattered collective mental health of the nation in coming years. Add in a flood of dollars thanks to corporate and investor interest in the psychedelic market, and it becomes obvious that the psychedelic renaissance is here to stay. 
More attention means more curiosity, and odds are, millions of eyes will turn to resources like YouTube to fill them in on what psychedelics really are. Waiting for them at the end of a search will be Adam, ready with answers to every question they have about Molly, LSD, DMT, ald-52 and beyond, holding out a virtual hand to anyone who needs a guide. 
---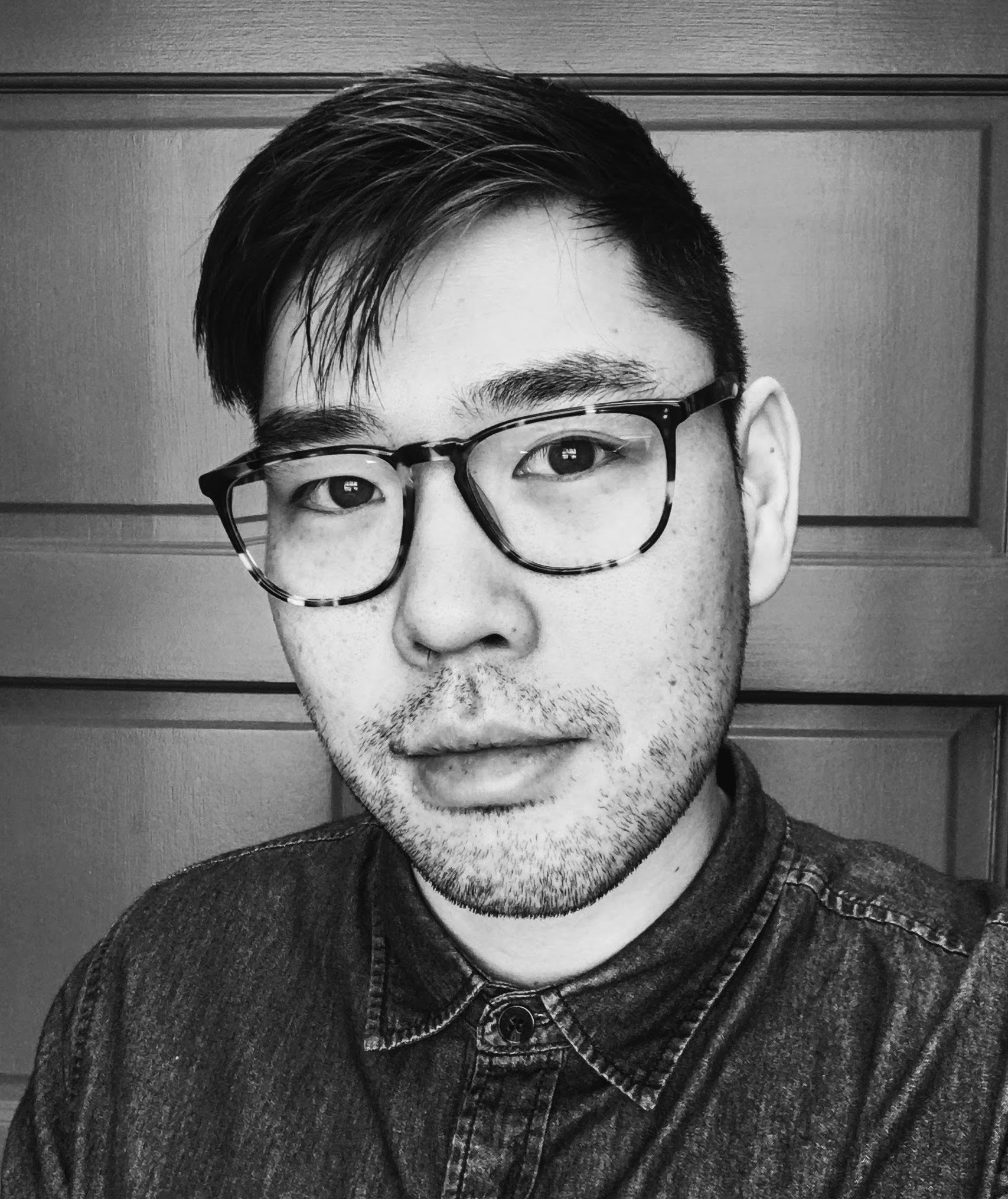 Eddie Kim
Eddie Kim is a features writer based in Los Angeles, covering social and cultural issues for MEL.
Sours: https://melmagazine.com/en-us/story/psychedsubstance-youtube-psychedelics
Petition to save PsychedSubstance on YouTube
YouTube channels promoting harm reduction in regard to substances are being targeted in some sort of attack.
These channels are not here to encourage drug use at all. They are "here to provide accurate education and awareness for the safe use of some very "taboo" practices. These are practices that have no place being taboo any longer. The safety of everyone is more important than keeping this ridiculous stigma around."
First, these channels became demonetized or got hit with receiving less add revenue (meaning the channel creators earn nearly zero dollars off their uploaded videos, even with 1,000,000+ plus views). However, the creators of these channels value human life and have enough empathy to continue and persevere. Now, however, YouTube is being even stricter towards "controversial" content and has begun deleting, age restricting, and striking these channels. This means these channels are in true danger of being removed, which is a 100% negative thing in all aspects.
PsychedSubstance and other creators truly care for the safety of the world and want to educate everyone on the topic of substances, regardless of if they plan on ever using a substance or not. It is made to save people from pain, mental/emotional trauma, and even death. This alone should be enough reason to leave these channels be, and let them continue their mission. Keep in mind the YouTube guidelines are being closely followed and respected by PsychedSubstance; he is not breaking any rules.
YouTube, I understand as a company you have the right to remove channels/video's as you please, but as a community, we ask you to please save these channels and allow them to continue, as they have for a while now.
Petition In Support Of:
@PsychedSubstance (Adam)
@YourMateTom (Tom)
@TheDrugClassRoom (Seth)
Sours: https://sign.moveon.org/petitions/petition-to-save-psychedsubs
Scrobble Stats
Recent Listening Trend
Day
Listeners
1
2
0
2
2
2
4
4
2
4
3
4
3
4
3
2
5
4
3
8
4
7
7
4
3
4
3
5
2
4
5
5
6
3
4
5
10
3
7
3
4
5
3
4
4
4
6
4
5
3
3
9
2
5
11
8
7
4
1
2
1
5
1
6
7
4
3
3
5
1
8
3
1
4
3
4
4
5
2
1
3
6
3
8
4
3
2
Sours: https://www.last.fm/music/PsychedSubstance
Substance psyched
And again my mother showed her clairvoyance: Yesterday, as I arrived from Rai, after a shower, the whole evening passed without panties and bra. Here, in this shirt. Is there a result. I did not sprinkle talcum powder. Rubbing, now there is nothing.
Site, Kolya later confirmed), we reached some point of negotiations, made sure that in this aspect we were interested in the same thing, without fatal deviations. and then there was some kind of hitch. Either the husband leading the questionnaire did not receive his wife's consent to have sex with this particular applicant, or my willingness to.
Come to any metro station and complaisance in the matter of renting a sauna for comfort, of their choice, aroused suspicion (this was precisely their condition - meeting not at someone's home and not in the roomsbut in the sauna), but the two times did not reach the exchange of telephone numbers and a call in order to finally find out the time and place acceptable to everyone.
YULIA (on the alert, measuring her husband with a watchful gaze, you see not the first slip of the tongue):.
You will also like:
So we moved there. We both knew I was sitting at my laptop and finishing the script. Night. She is sleeping.
2085
2086
2087
2088
2089