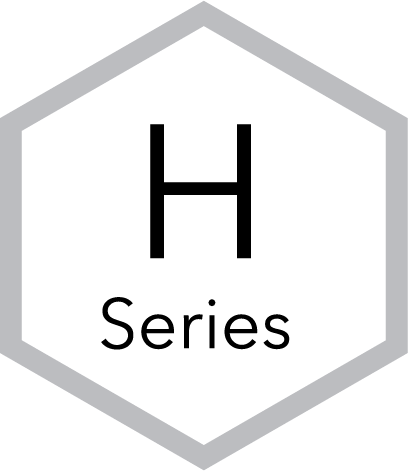 MINIMAL DESIGN. MAXIMUM PERFORMANCE.
Growth in the cable railing sector continues to outpace other types of railing, thanks to clean, modern aesthetics and unobstructed views. That's why we're proud to offer FortressCable H-Series steel cable railing. It's a simplified, panelized horizontal cable railing system true to the Fortress® legacy of innovation and durability. Easy-to-install, FortressCable H-Series panels pair modern styling with dependable welded construction. Stainless steel cable and components further stand up to the elements. FortressCable H-Series panels coordinate with parts and accessories in our FortressCable V-Series steel cable railing and Fe26 steel railing product lines.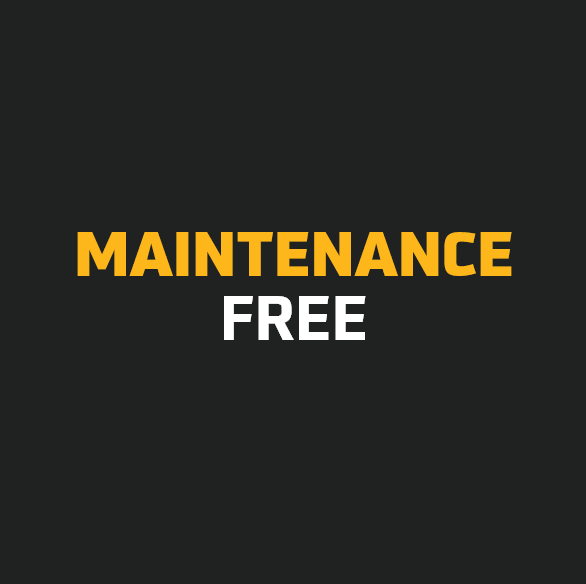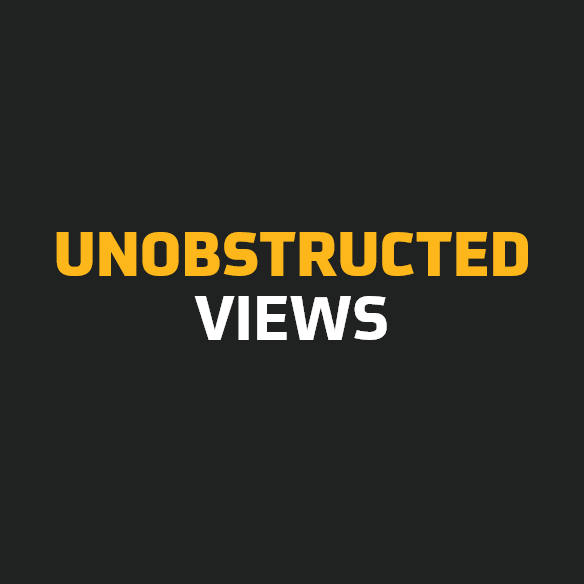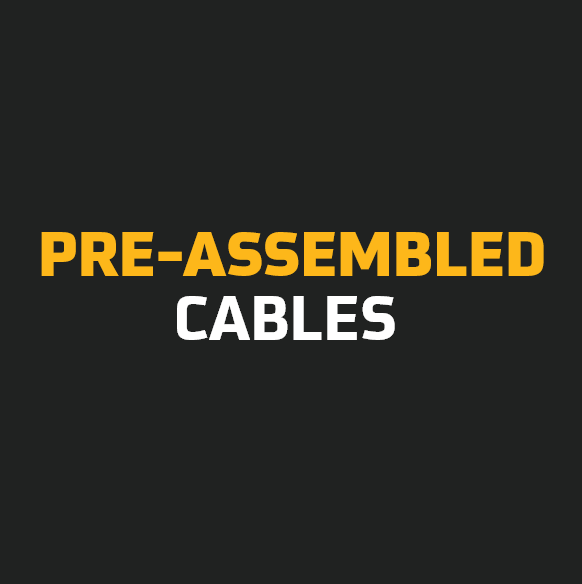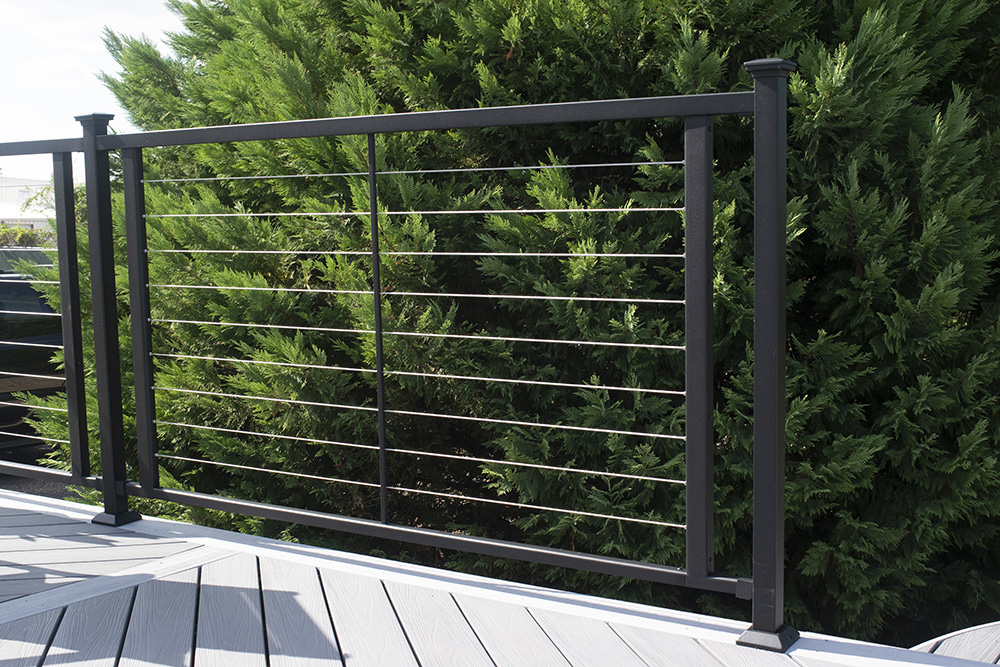 Key Features
Pre-assembled cables for easy installation
316 marine grade stainless steel cable and components
Works with wood or Fortress metal posts
Patented bracket system
Quick and easy installation for both level and stair applications
Easy to modify panel lengths
Hidden cable fasteners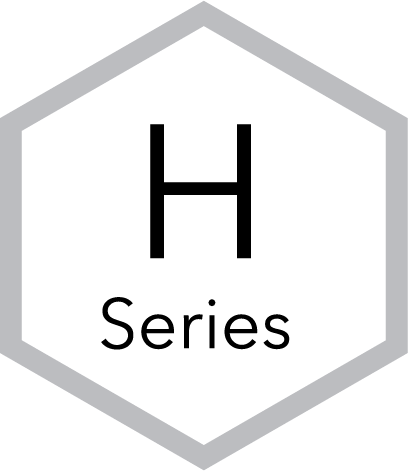 PanelsPosts & BracketsGatesColors
Visit the Sales Sheet for more details.
6' H-Series Panel - 69.5" (1765mm)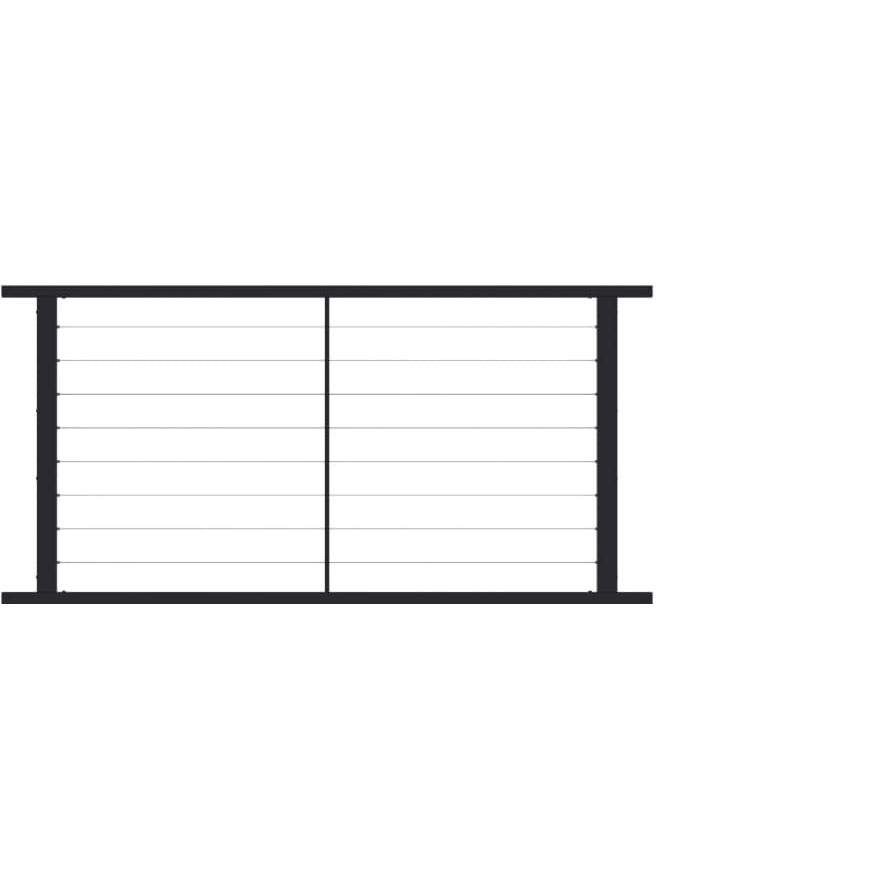 Heights:
34" (864mm)
40" (1016mm)
8' H-Series Panel - 93.5" (2375mm)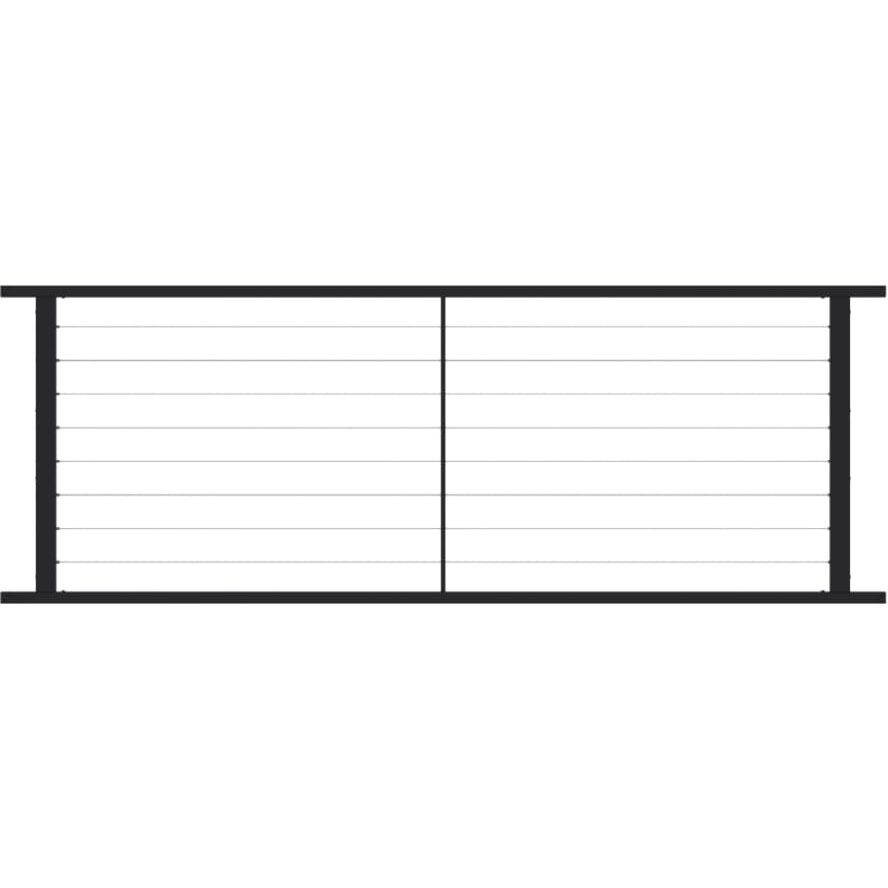 Heights:
34" (864mm)
40" (1016mm)
8' H-Series Stair Panel - 93.5" (2375mm)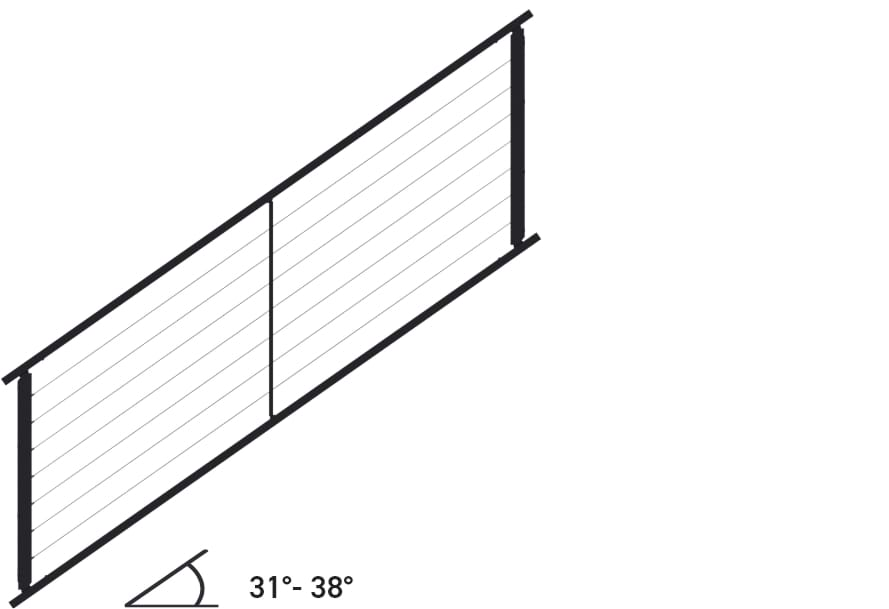 Heights:
34" (864mm)
40" (1016mm)
Visit the Sales Sheet for more details as well as custom options.
Post with Base and Base Cover - 2" (51mm)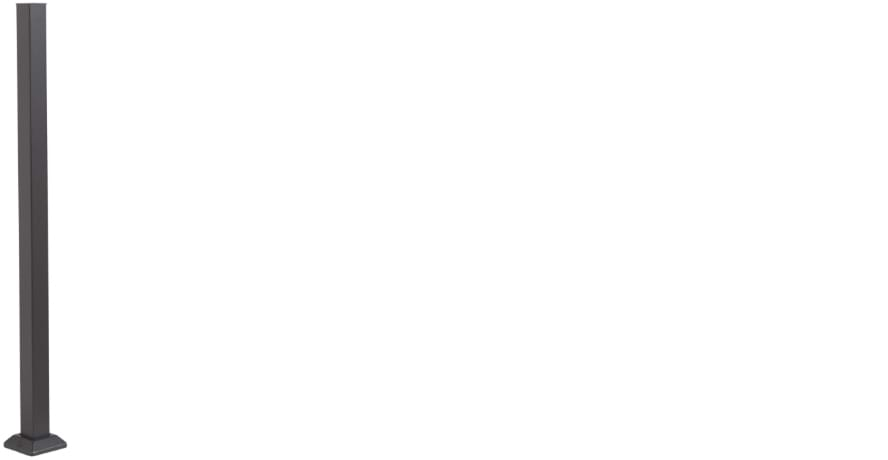 Heights:
39.5" (1003mm)
45.5" (1156mm)
55" (1397mm)
Post for Fascia Mount Brackets - 2" (51mm)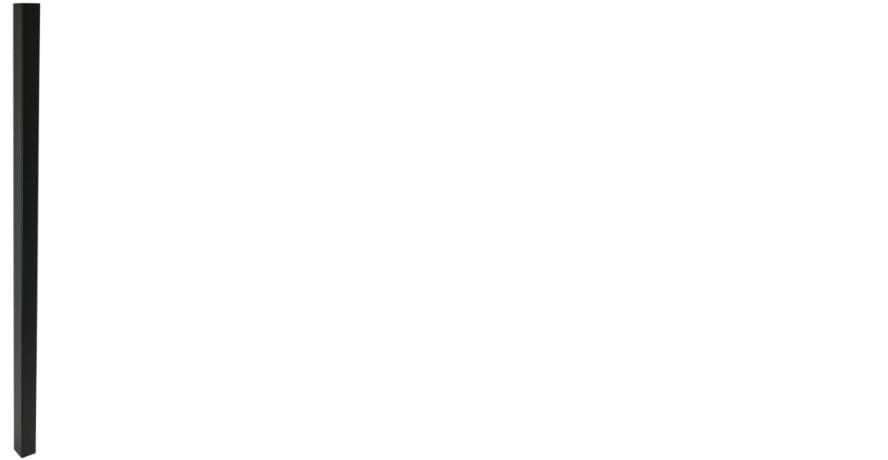 Heights:
49" (1245mm)
55" (1397mm)
Post with Base and Base Cover - 3" (76mm)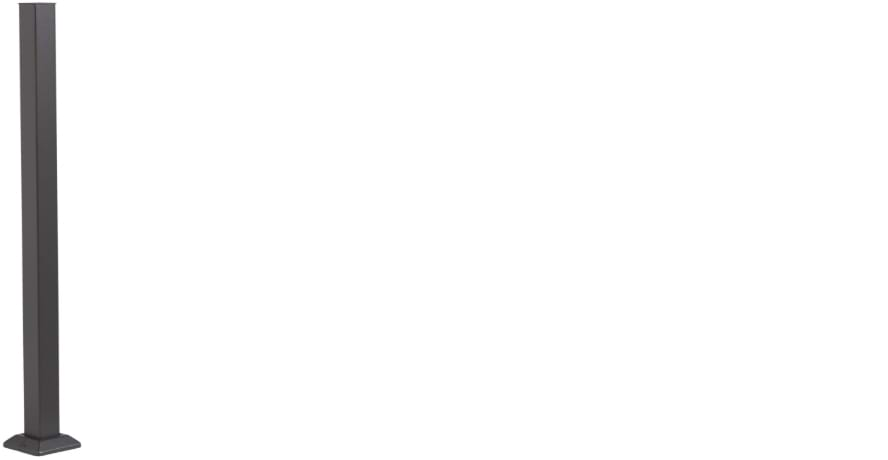 Heights:
39.5" (1003mm)
45.5" (1156mm)
55" (1397mm)
Post for Fascia Mount Brackets - 3" (76mm)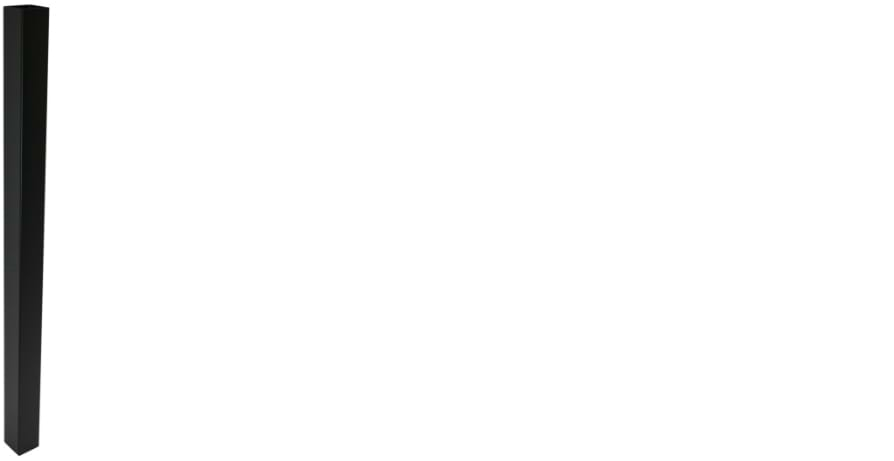 Heights:
49" (1245mm)
55" (1397mm)
Flat Pyramid Cap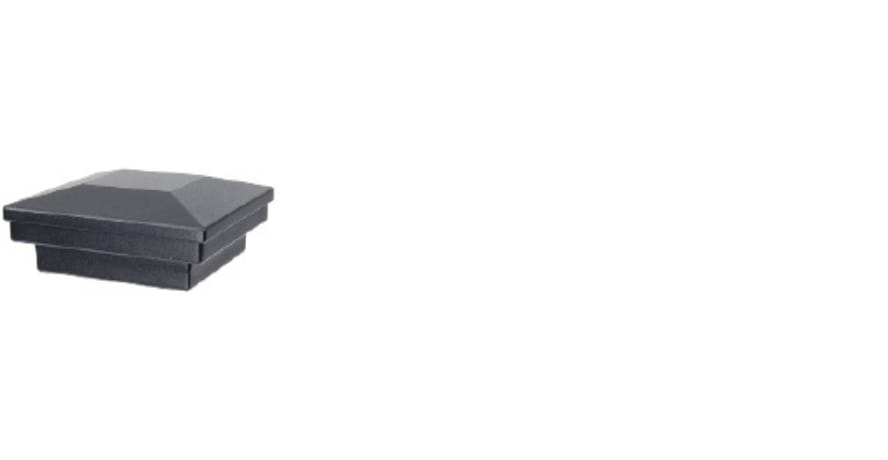 Sizes:
2" (51mm)
3" (76mm)
Pressed Dome Cap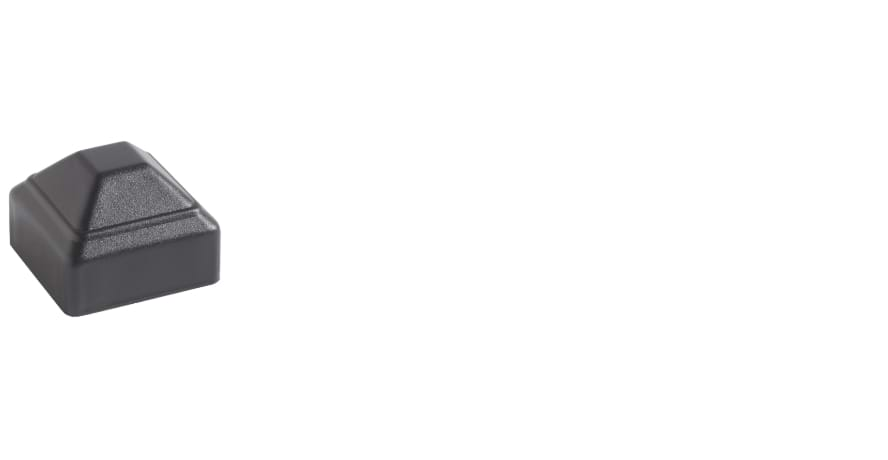 Sizes:
2" (51mm)
3" (76mm)
Base Cover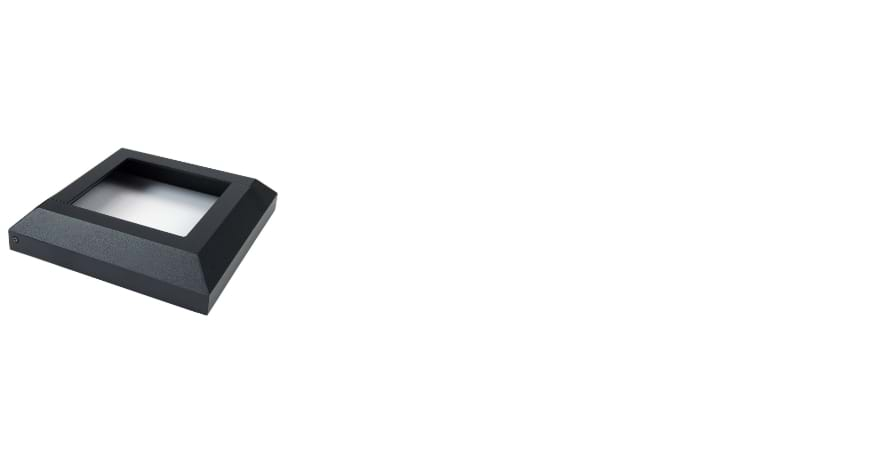 Sizes:
4" (101.6mm)
5.25" (133.35mm)
Universal Bracket (UB) (Bag 4)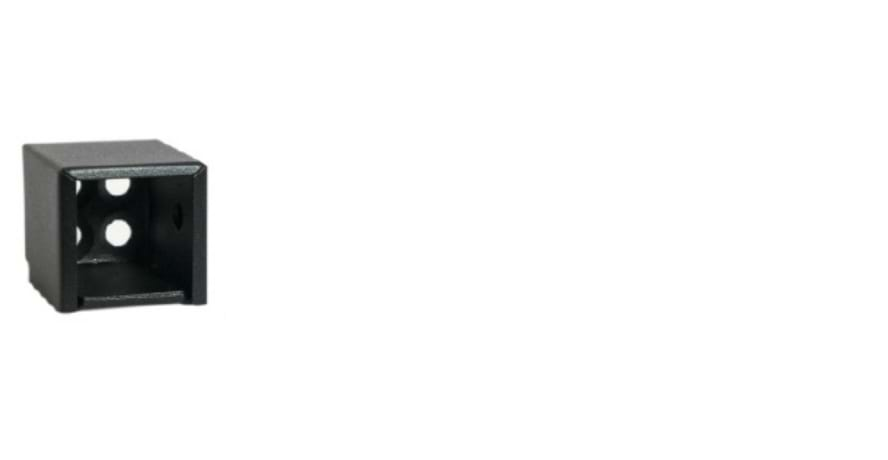 Sizes:
04 (1"/25mm)
05 (1.25"/32mm)
Universal Bracket Angle Adapter (UB-ANG) (Bag 4)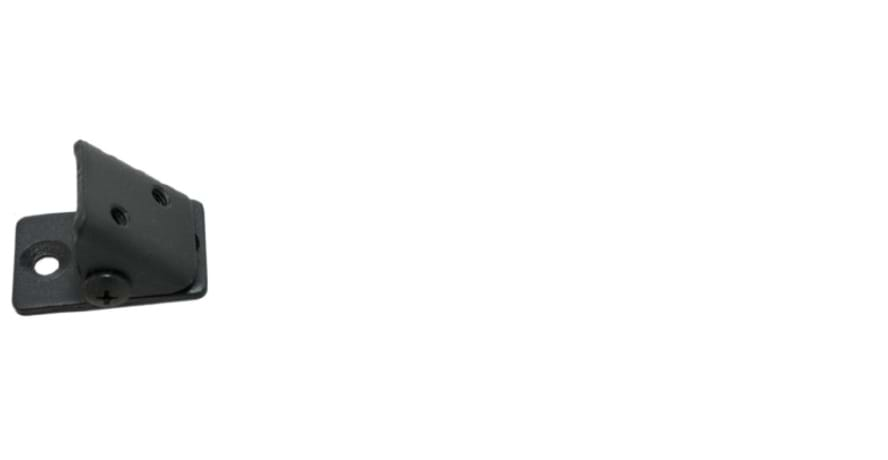 Sizes:
04 (1"/25mm)
05 (1.25"/32mm)
Fascia Mount Bracket - Straight (with Hex Head Bolt Cover)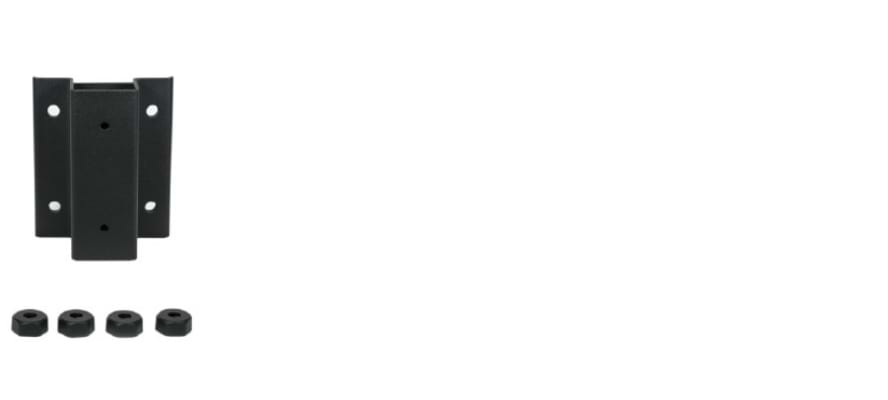 Sizes:
2" (51mm)
3" (76mm)
Fascia Mount Bracket - Outside Corner (with Hex Head Bolt Cover)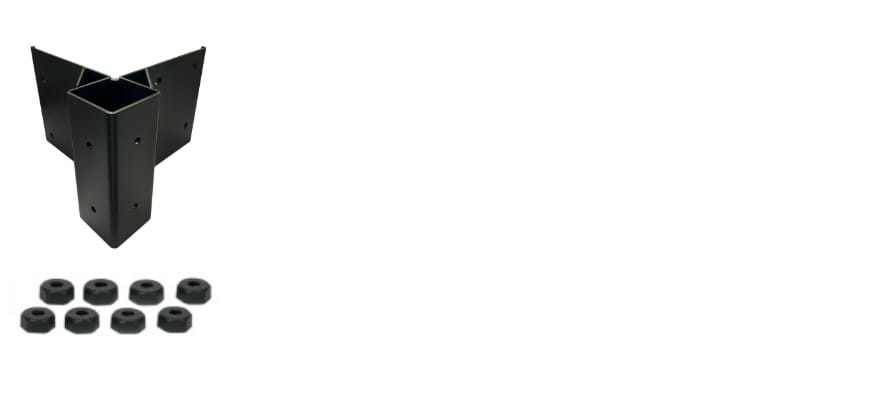 Sizes:
2" (51mm)
3" (76mm)
Fascia Mount Bracket - Inside Corner (with Hex Head Bolt Cover)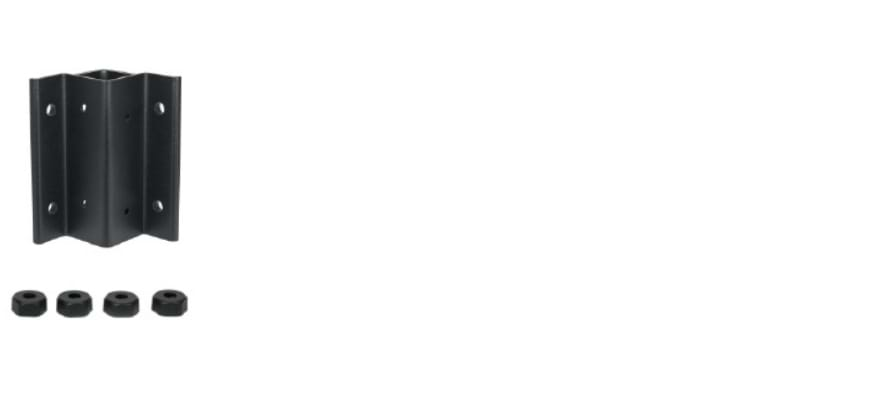 Sizes:
2" (51mm)
3" (76mm)
Simplified Stair Bracket (SSB) (Bag 4)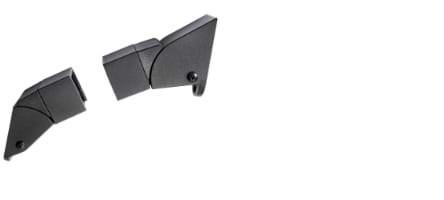 Sizes:
05 (1.25"/32mm)
Cap Rail Clip - 1.25" (31.75mm)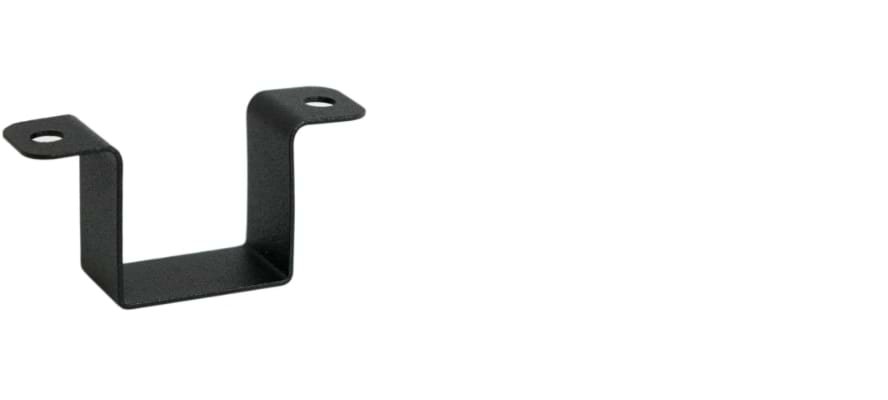 Used to attach a wood, vinyl or composite rail to the top of your panel
Flat Accent Top Rail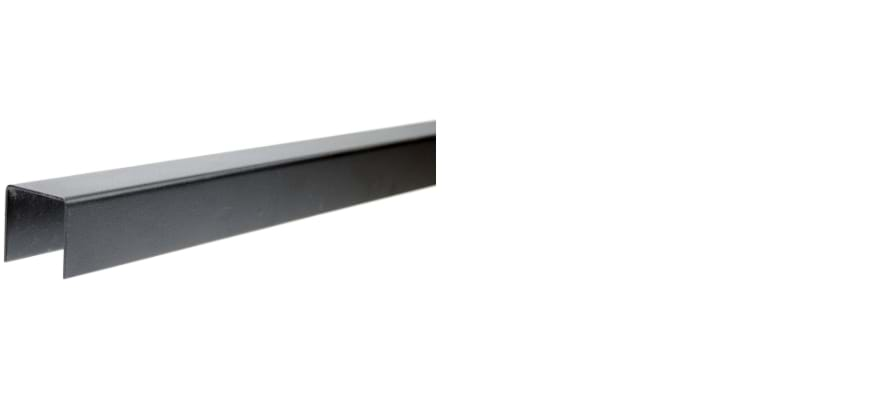 Sizes:
6" (152.4mm)
8" (203.2mm)
H-Series I-Support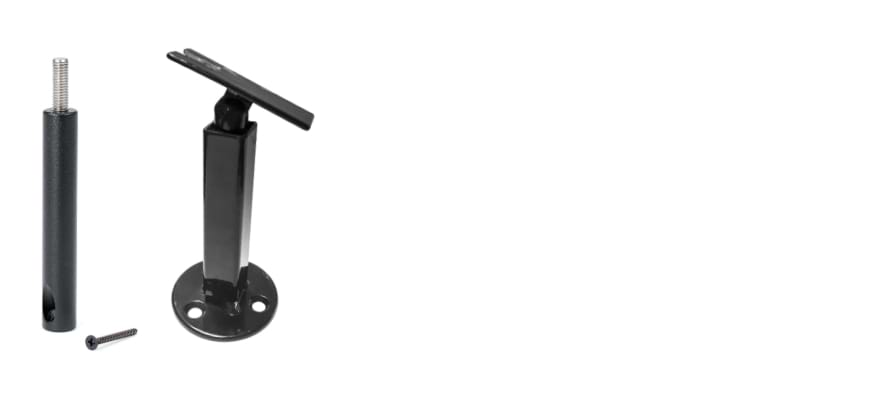 Used for extra support under a panel
Tension Gauge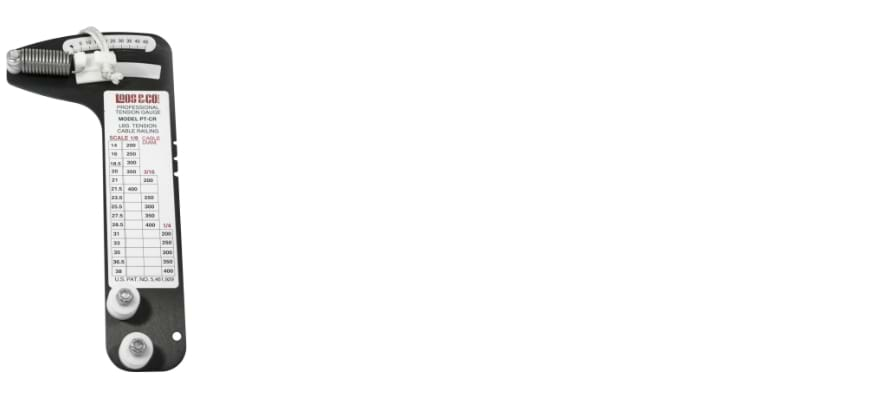 Used to measure the tension on the cables as you tighten
Wire Cutter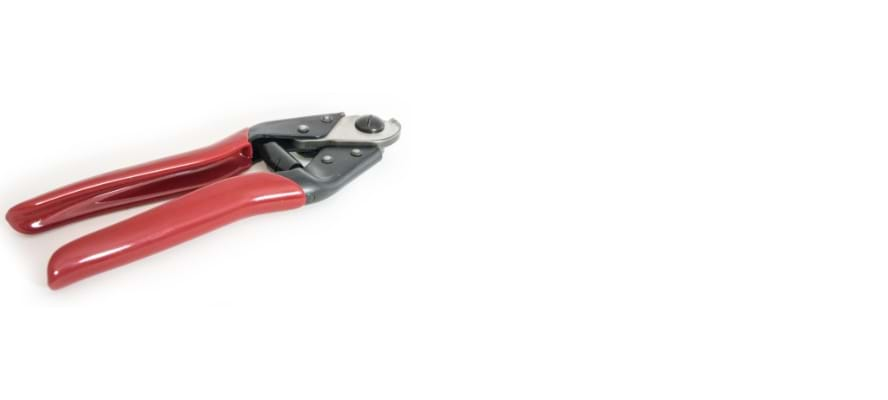 Visit the Sales Sheet for more details as well as custom options.
H-Series gates are 34.5" wide and available in 34" or 40" heights.
Gate - 34.5" (876mm)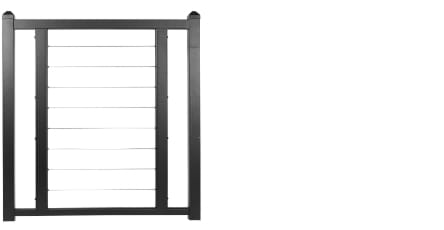 34.5" wide gate fits a standard 36" opening
Premium Finish
Fortress Cable Railing Black Sand finish is engineered to withstand the elements.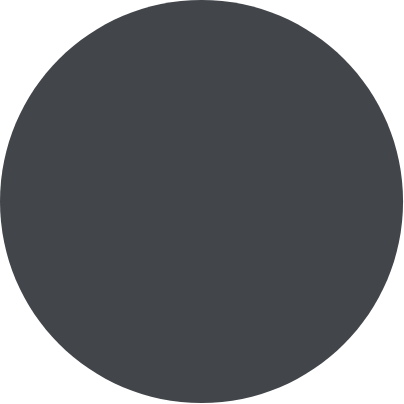 Black Sand
Easy as 1, 2, 3,
FORTRESS

1. Choose Panels
2. Choose Posts & Brackets
3. Choose Personalization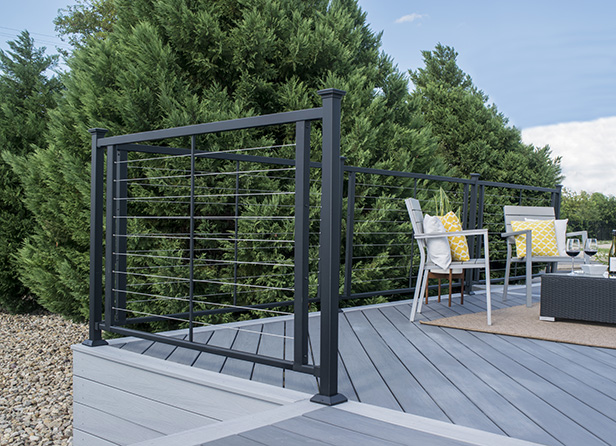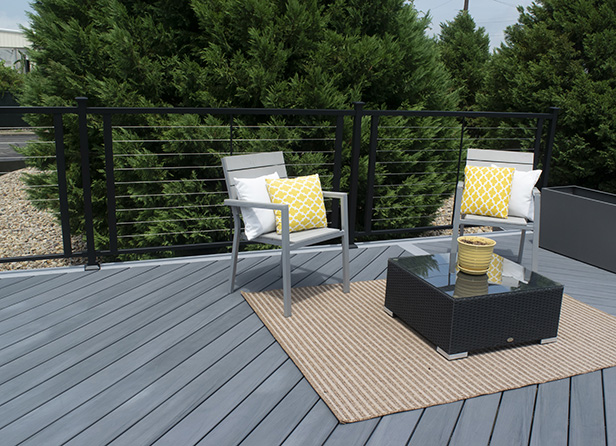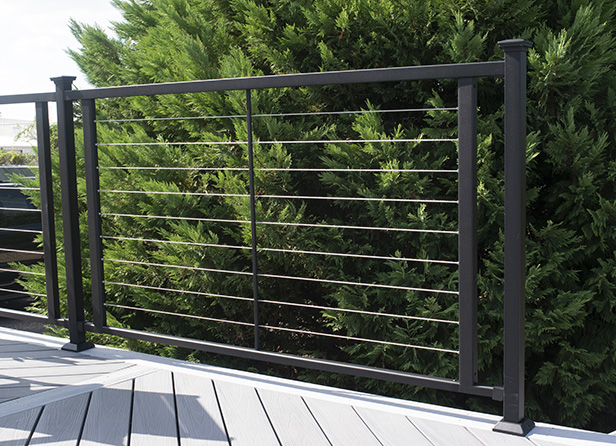 View Full Gallery
FortressCable H-Series Stair Installation
Installation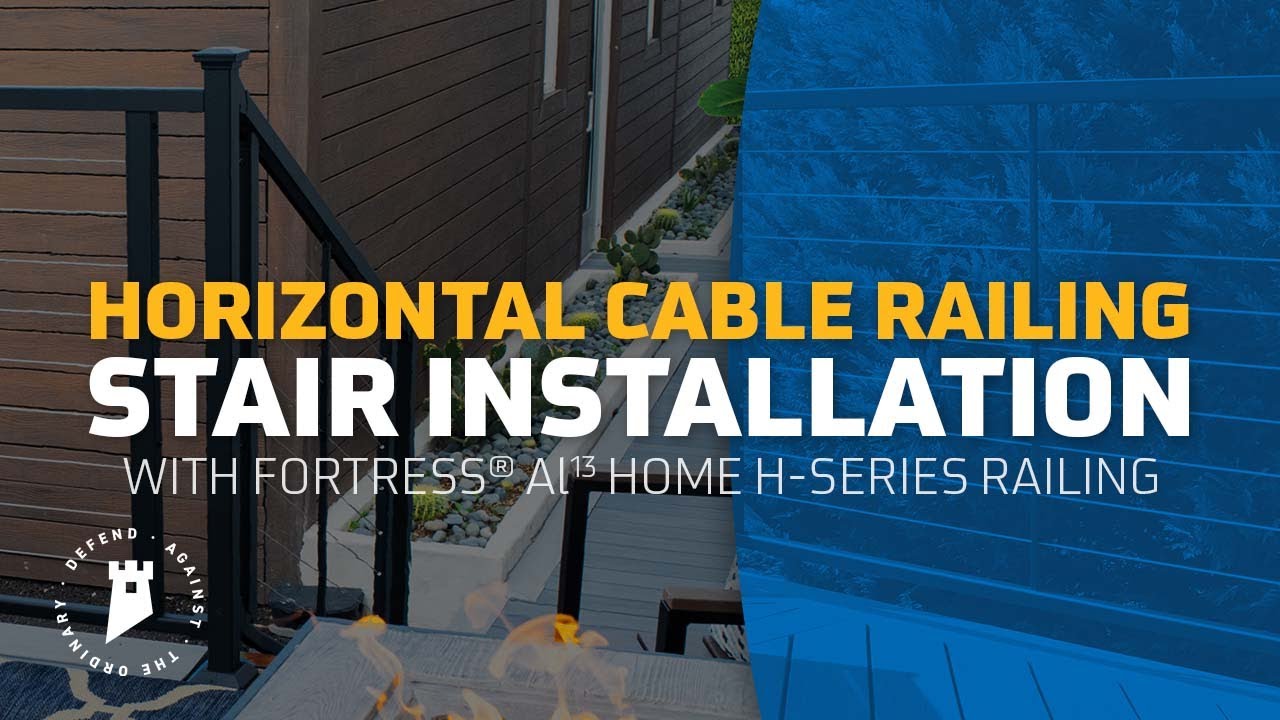 FortressCable H-Series Cable Panel System Installation
Installation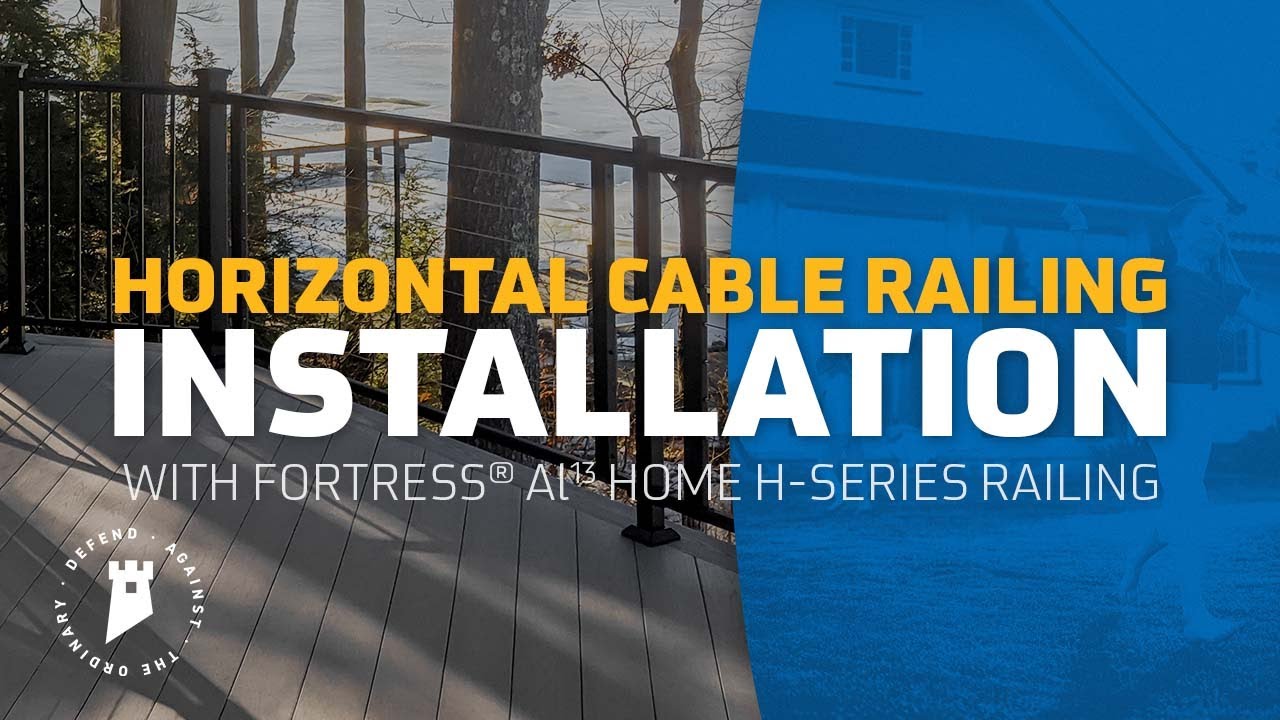 Resources & Downloads
Warranty
Literature
Code Testing
Installation Guides
Drawings & Specifications
CEU Training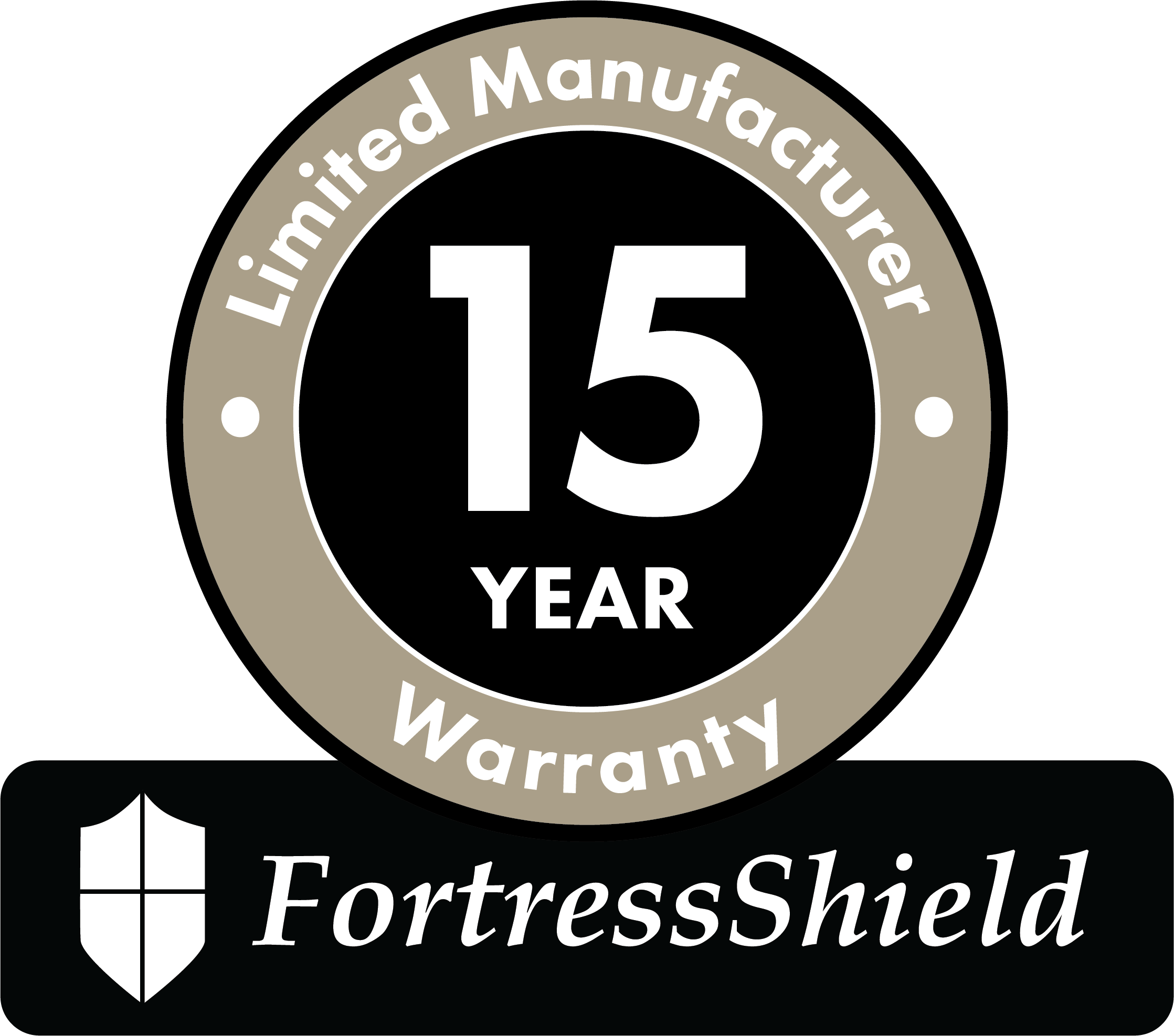 You're Covered
Historically, fortresses were built to protect. The same is true of Fortress Building Products. You can expect coverage the second you decide to embark on your journey with us. We cover our products and the people who buy them. At Fortress, we don't just stand behind our work ... we stand by your side.
Go To Warranty
Read All About It
Check out our beautiful, informative literature to learn all about our railing products. Be briefed by brochures, stirred by sales sheets, captivated by catalogs and motivated by other marketing elements.
Go To Sales Sheet
TRIED & TESTED
Fortress® is committed to meeting or exceeding rigorous, third-party testing requirements, so you can feel secure that your railing will stand strong for years to come.
Go To Code Testing
READY, SET, GO
Installing Fortress® products correctly will ensure that you or your customers start off on the right foot. Download our comprehensive, step-by-step guides as a jumping-off point.
Go To Installation Guides
Details Make The Difference
Fortress is here to help you every step of the way. Review building material information, specifications and CAD Details at the link below. Then reach new heights in your railing project.
Go To Detail Drawings
Best In Class
These brief courses are designed to help you learn about Fortress products and gain the in-depth knowledge you need to confidently sell them. Register for an online training course or request a live in-person training.
Go To Courses
×
Fortress Building Products uses cookies to improve your user experience. By using this site, you accept our use of cookies.
DeckingRailingFencingFramingLightingFastenersCladdingPergolas
Sours: https://fortressbp.com/railing/fortresscable-h-series
Cable Railing Systems by Stainless Cable & Railing Inc.
CableView® railing systems are defined by the craftsmanship, value, and enjoyment they provide.
Craftsmanship
We build quality products, using durable, low-maintenance materials, including marine grade 316L stainless steel. Our state of the art in-house fabrication ensures quality control and allows us to accommodate the specific needs of any project.
Value
As both manufacturer and retailer, we skip the middleman entirely. This allows us to offer our customers economical, factory-direct pricesfor premium products. Our durable systems will stand the test of time, providing dependable safety.
Enjoyment
Your deck, loft, staircase, or porch railing is an integral part of your home, providing safety, visual appeal, and a great view. Simply give us a call or fill out our estimate request form, and we'll handle the rest. The clean lines and versatility of cable railing emphasize your view.
Sours: https://stainlesscablerailing.com/

With a sleek and modern design, wire railing is the leading option for alternative railing on decks & stairs. We build components with precision and source materials from marine-grade stainless steel, so even the hardware is corrosion resistant. The durable wiring is a sturdy solution to secure your deck and stairs safely. Buy, get a quote, or check out some completed projects!
Cable railing for decks can be ordered with special tools & components to mount it on level surfaces, and stairs can be mounted at an angle. It's simple for the DIY homeowner to install horizontal cable railing systems into a deck or staircase. With an industry-leading powder coating process, cables are the perfect steel cable fence for your indoor or outdoor project.
Cable railing is a versatile system that comes with dozens of customizable options. Order the posts in either aluminum or stainless steel, and make them your own with one of our powder coats. If your project is located on the coast, order custom-made exterior metal railing to hold up against salty sprays. Cable railing posts can be mounted into many different surfaces, such as wood, composites, concrete, and more.
When to Use Aluminum or Stainless Steel for Cable Railing
If you're looking to install a new system, you are probably wondering what material you should use. StairSupplies offers two different metal options: aluminum and stainless steel for cable railing. Both materials are highly durable and look great after installation. Aluminum is less expensive and it is also lighter, making it a bit simpler to install. Stainless steel however is denser and has more tensile strength which combines to provide a strong and sleek system for your railing project.
Our stainless steel posts for cable is available in 304 stainless steel. 304 is ideal for most guardrail systems. It's durable with a beautiful brushed look.
All of the cable railing wiring and components are made from stainless steel.
DIY Installation Resources
Our cable railing systems are code-compliant and simple to install. Once you know the basics, tensioning lines of cable to posts is a process that any DIY homeowner can do. Get inspired by browsing through a few of these cable railing projects, then read our step-by-step guide on how to install cable railing.
About Our Cable Rail for Decks & Balconies
Cable railing is perfectly suited for decks and balconies, particularly if you have a great view to show off. The thin, minimalist design of the wire cable railing system keeps your focus on the landscape beyond. Metal wiring is a safe guardrail for elevated decks or balconies — when tensioned properly they will keep your guests completely safe. The deck railing keeps your views wide open, while sleek cable lines allow the breeze to flow through.
Flexible and simple to install, our cable railing systems are ideal for deck renovations or reconstructions. Stainless steel balcony wire is built to withstand outdoor weather conditions of all kinds. Pair the guardrail with wooden posts and metal accents for a sleek, modern look. Each component of the cable railing systems is built to last through the life of your finished project. We support many different flooring options for outdoor decks and balconies: wood, composite, concrete, and many more.
From start to finish, our guardrail is simple for the DIY-homeowner to assemble. Each metal post arrives on the jobsite pre-drilled for simple installation and pre-engineered to meet stair railing code. Stainless steel components are specially designed to fit the metal and wood posts on either leveled or angled runs.
Learn more about cable railing, or start planning your project with the Cable Railing Guide.


Sours: https://www.stairsupplies.com/product-category/cable-railing-systems/
Parallax background with overlay
Cable Railing Made from strong and weather resistant 1/8" stainless steel cable, it is excellent for exterior rails and fences, yet sleek and elegant for interior railings. The special easy-to-use fittings are hidden in the end posts.
Your Clear Choice
Combining long lasting aluminum alloy posts and railings, with either tempered glass panels, aluminum pickets, or stainless steel cable; each railing system is strong, durable, weather resistant, and nearly maintenance free. This makes CrystaLite railing systems perfect for any application.
Top Rails6 Profiles Available
Posts3 Sizes Available
Colors6 Colors, 5 Wood Finishes
MountingDeck Mount and Side Mount
TESTED & CERTIFIED
CrystaLite railings are structurally designed and stamped by an independent structural engineer. CrystaLite railing systems have been rated to accommodate high wind loads and exposure ratings set forth by local building codes. CrystaLite will select the appropriate post size and spacing to meet code requirements, exposure criteria, with wind speeds up to 120 mph.
Built to Last
CrystaLite railing systems feature the thickest walled posts and rails on the market; while maintaining narrow sight-lines for maximum visibility. Known for strength, weather resistance, and long lasting performance, aircraft grade 6063-T6 aluminum alloy is used in all posts and top-rails.
Standard Colors
The latest technology is used in applying a baked on gloss finish to our six standard colors, or any custom color selected.
Colors: White, Almond, Silver Gray, Bronze, Green, Black

Wood Finish
Patented image-bonding technology, compliant with strict AAMA 2604 standards. This new technology has enabled us to combine the beauty of natural wood with our weather resistant aluminum railing.
Colors: Knotty Pine, Clear Fir Natural, Clear Fir Medium, Hemlock, Cherry

Color Configuration Preview
CrystaLite Railing is available in multiple types, styles, top rail profiles, post sizes and colors which adds up to hundreds of configurations possible. Use this tool to visualize what your railing system may look like, based on the options you choose for your unique configuration. Note that these colors are approximates, be sure to visit a dealer location to see physical color samples.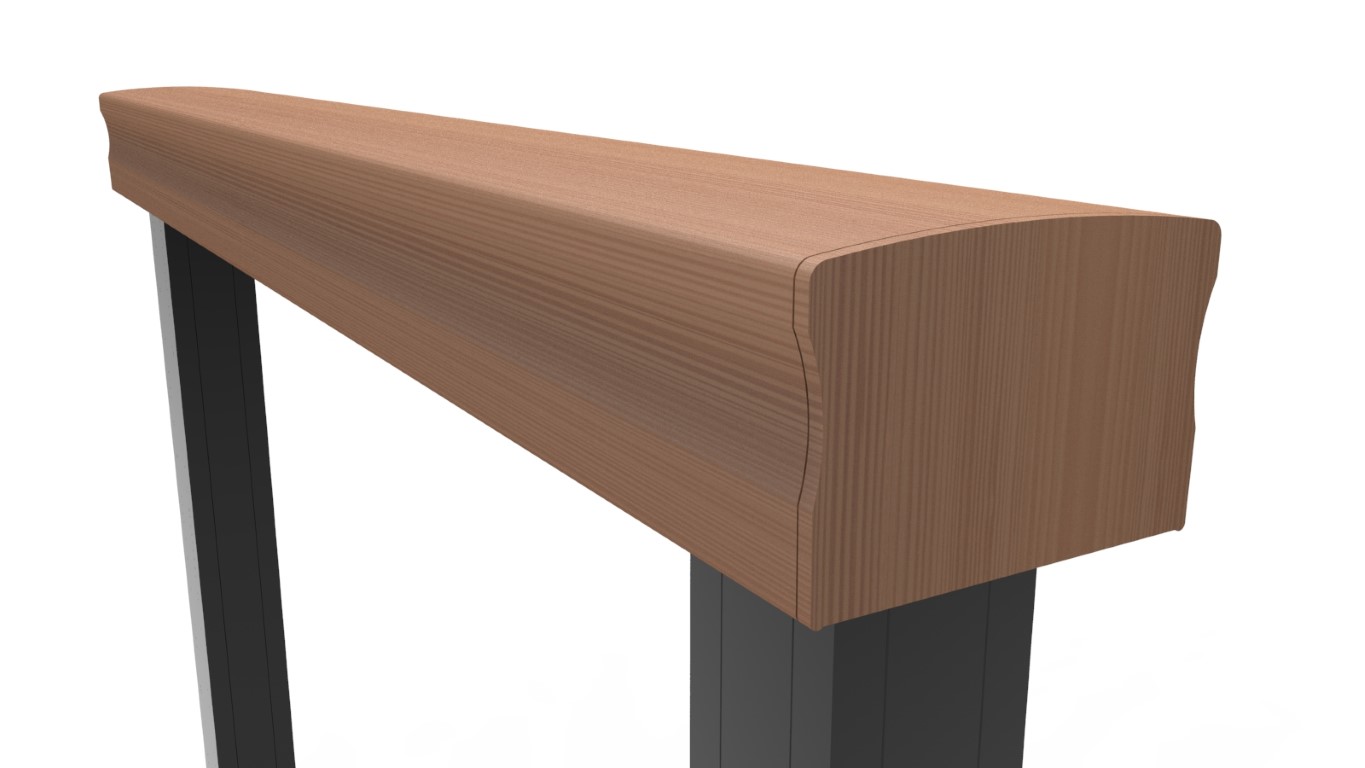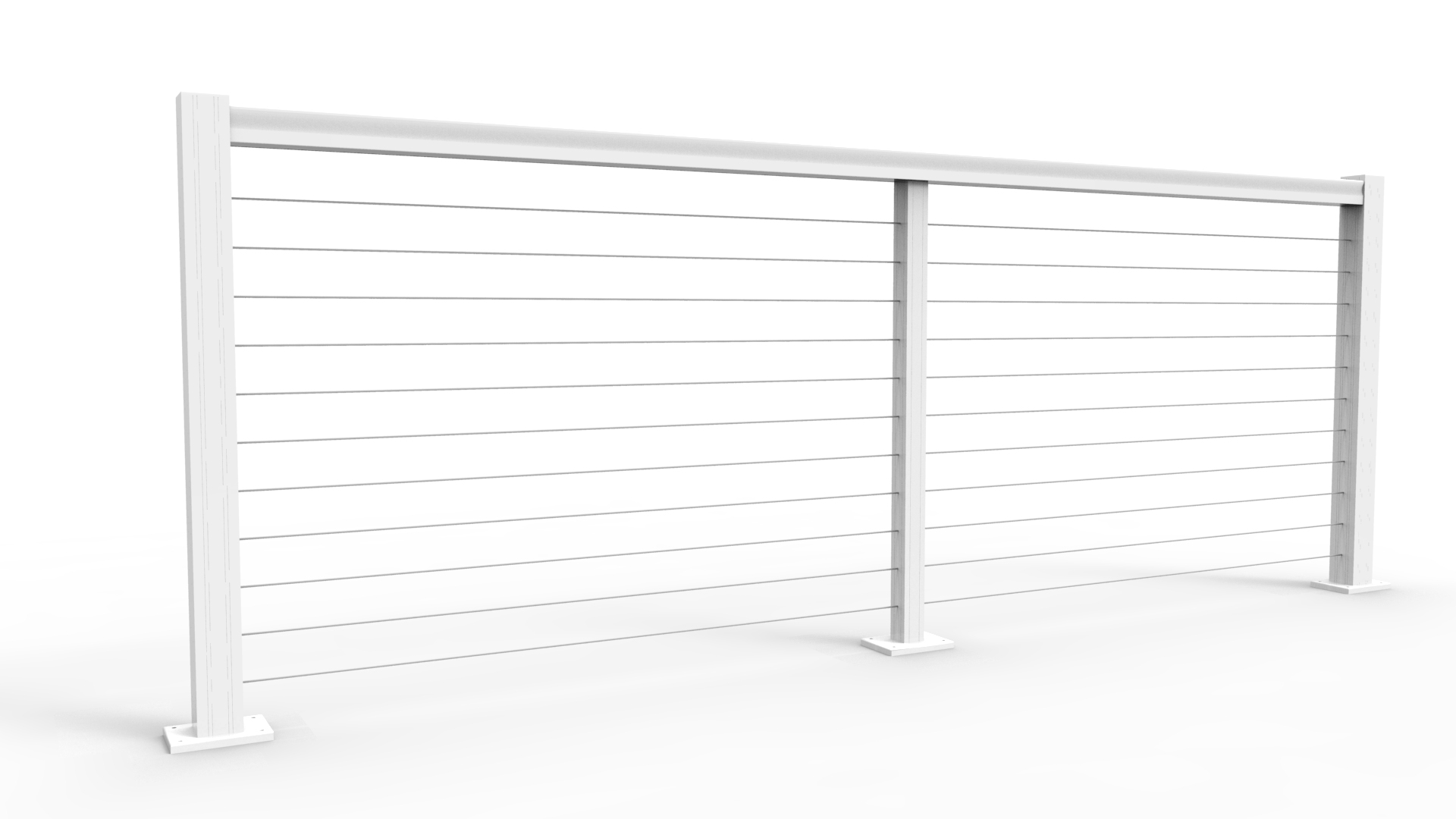 Traditional
This is our 'standard' railing configuration. It utilizes our smaller top rails to pass over our intermediate posts and butt to the sides of larger end posts. Installations done in this manner have far fewer cuts required and allows for the most flexibility.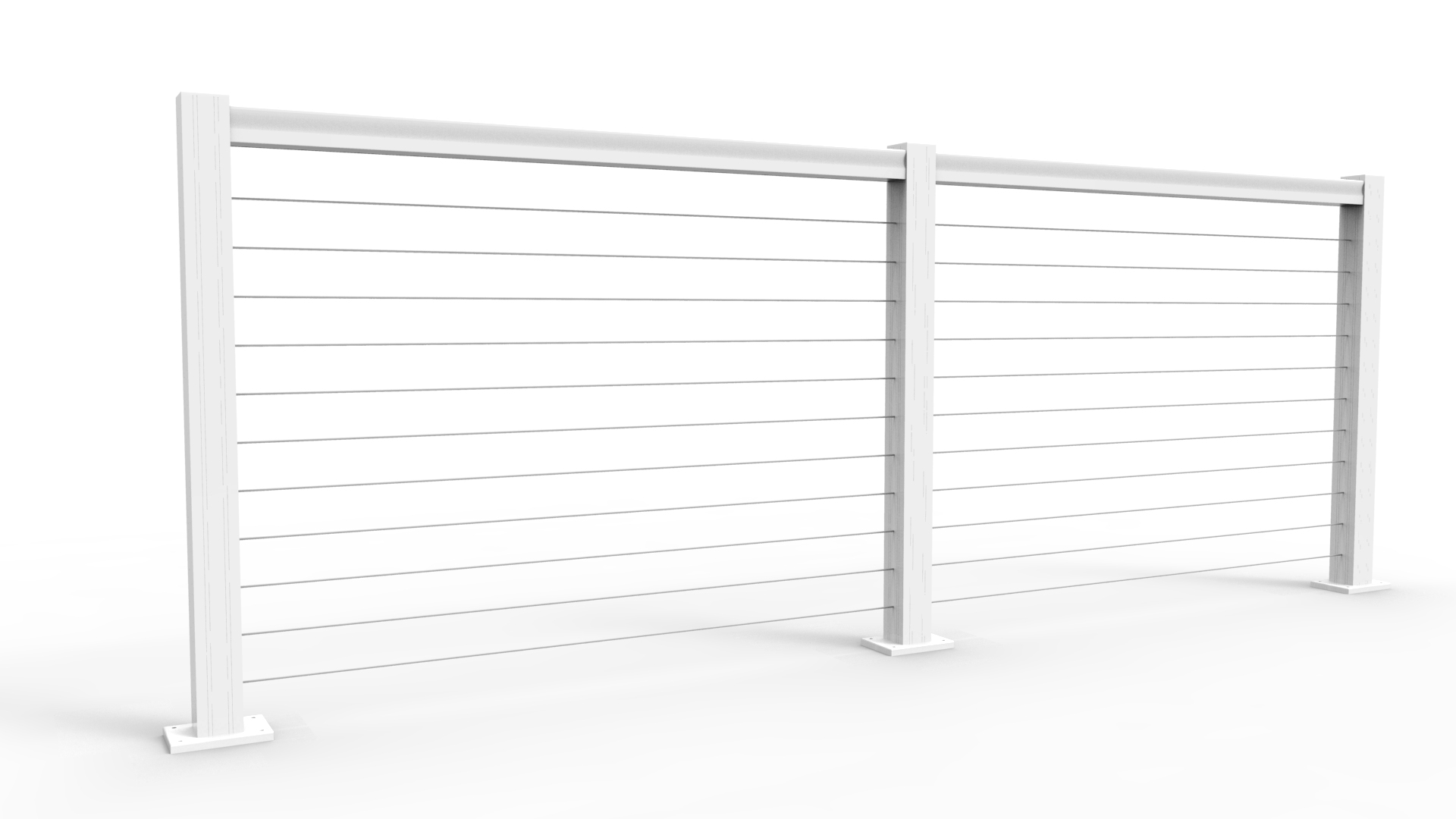 Post to Post
Post to post is just that, our top rails run and end at each post on a run. This is often chosen for aesthetic purposes.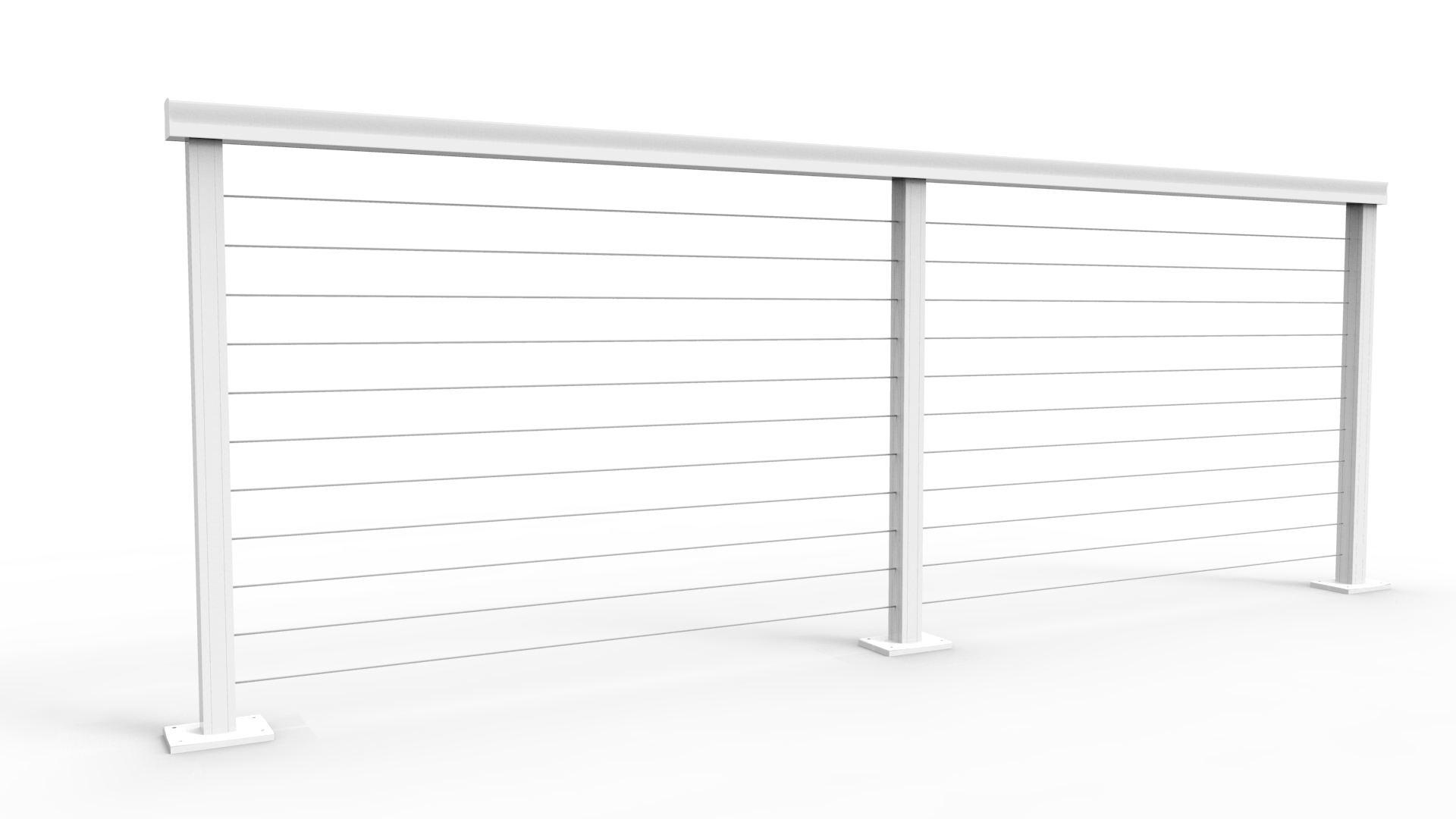 Over the Top
Our smaller top rails can run over the top of our intermediate posts; likewise our larger top rails can run over the top of our 1-3/4" and 2-1/2" posts, with field mitered corners. The result is a smooth continuous line that is a very popular form of installation.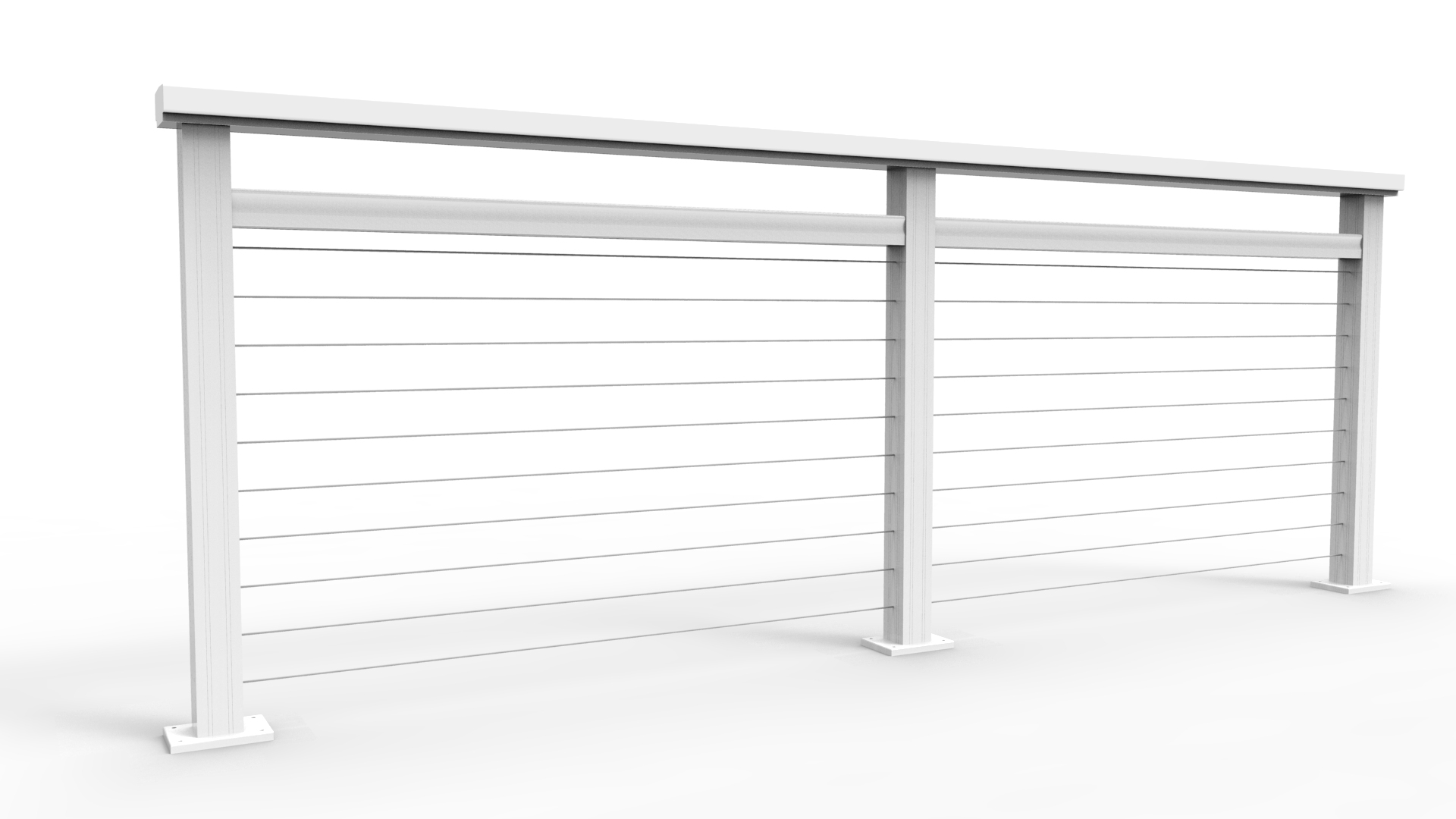 Double Top Rail
This is an attractive utilization of our railing system which combines our method of going post to post with going over the top.
Download Illustrated Configurations
Post Sizes
We offer 3 sizes of vertical posts: 3.5" (9060), 2.5" (9006), and 1.75" (9005). CrystaLite will select the appropriate post size and spacing to meet code requirements, exposure criteria, with wind speeds up to 120 mph.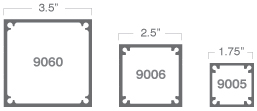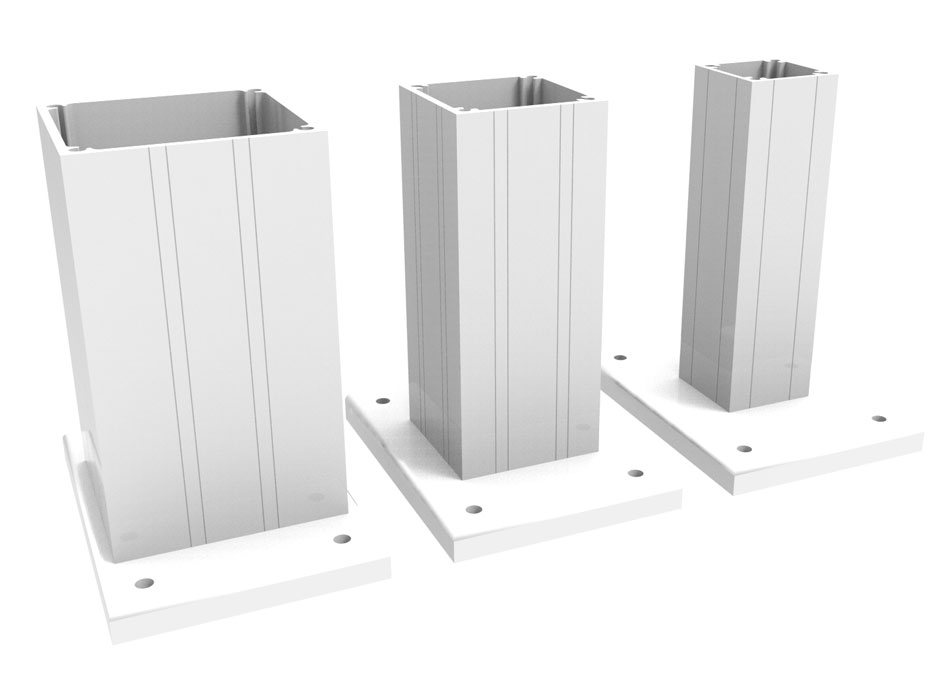 Mounting Options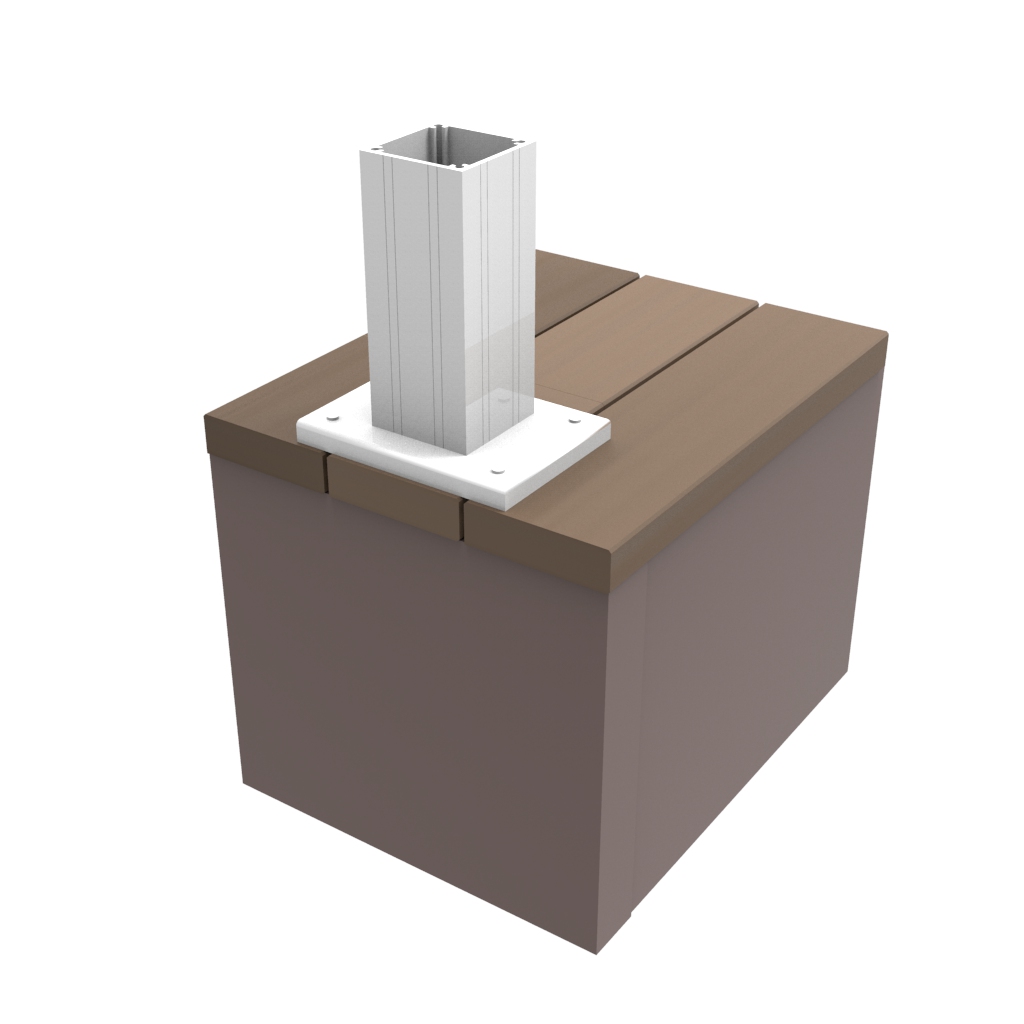 Deck Mount
Mechanically fastened with stainless steel screws for maximum strength. Grooved bottom surface allows for a greater area for wet seal to adhere to for applications that require sealant; such as water-proof membranes.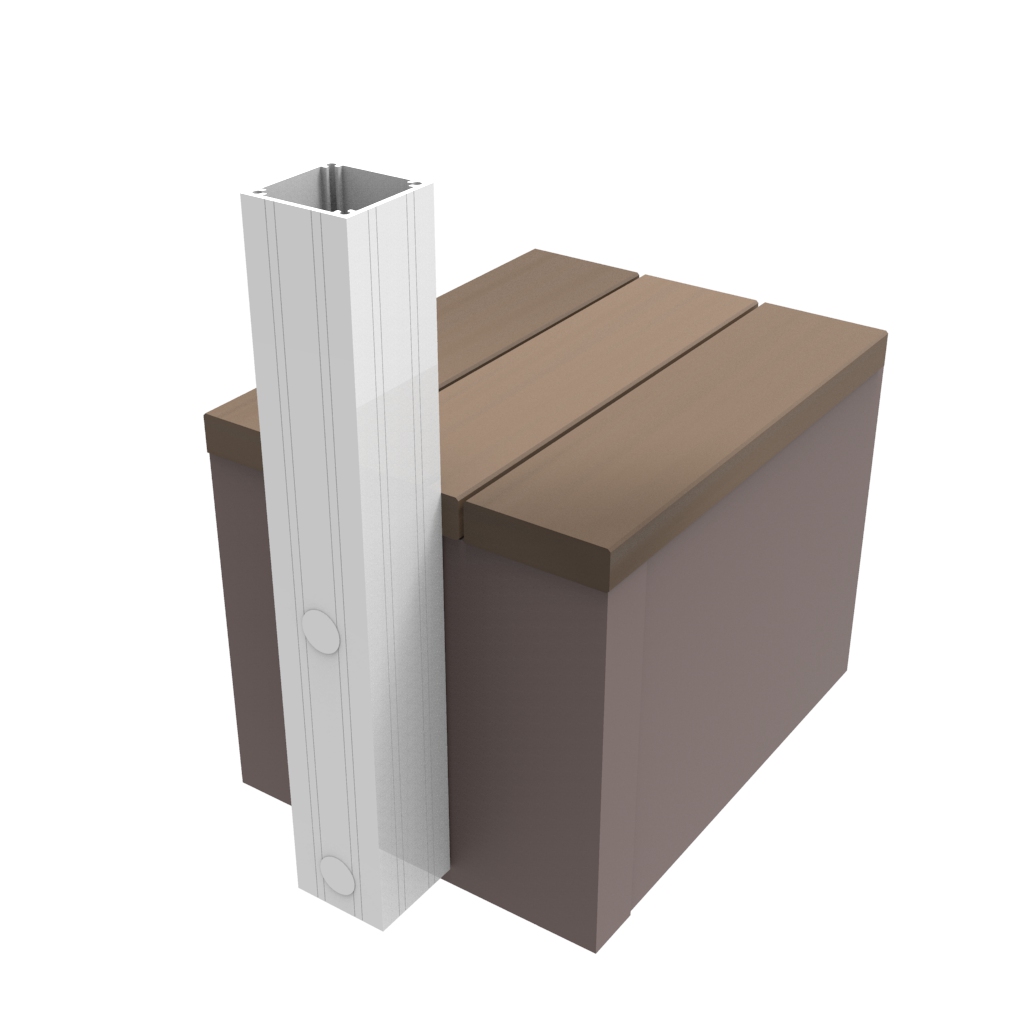 Side Mount
A bit more time required for installation, but side mounted installations maximizes the footprint of your deck.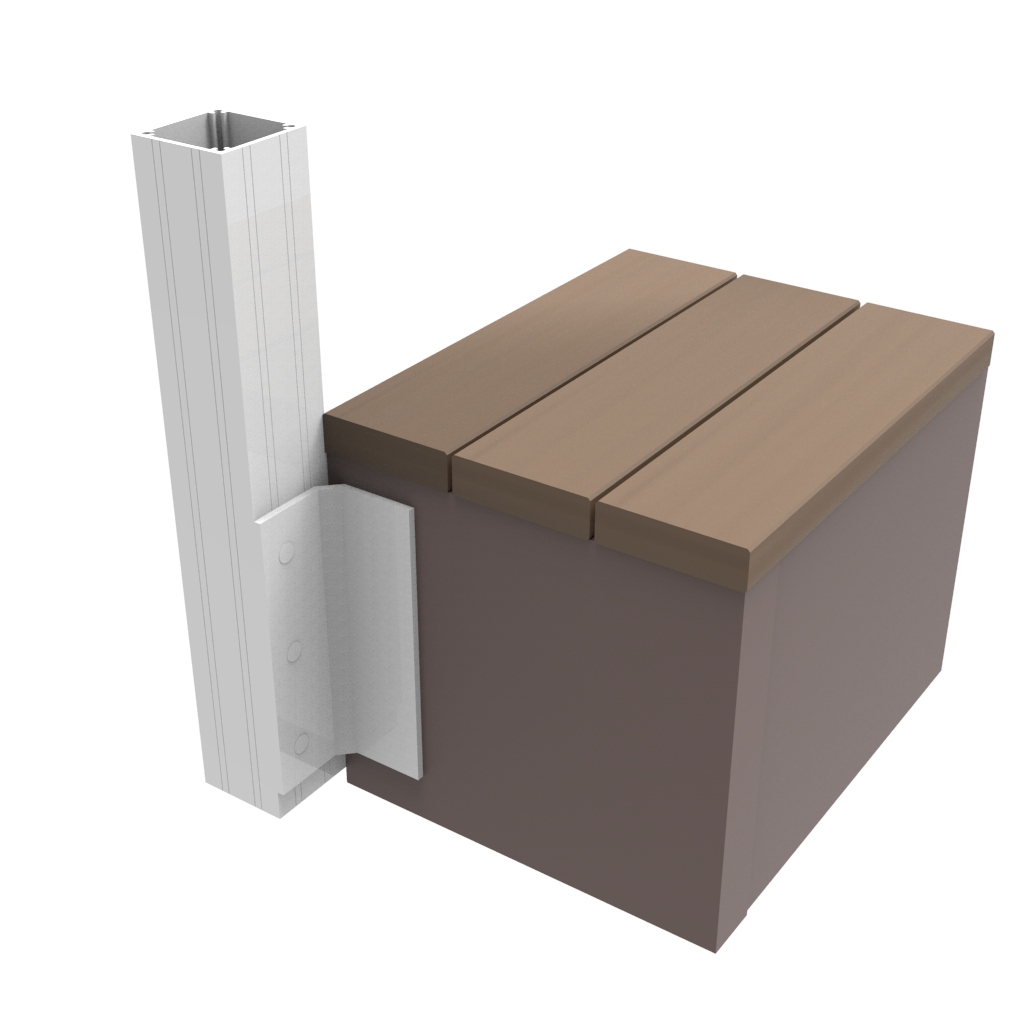 Corner Bracket
Allows for single post in the corners of side mounted installations which reduces materials needed, thus cost; and allows for desired aesthetics of a single post. Bracket designed for 0 - 1/2" spacing. Accepts custom angles.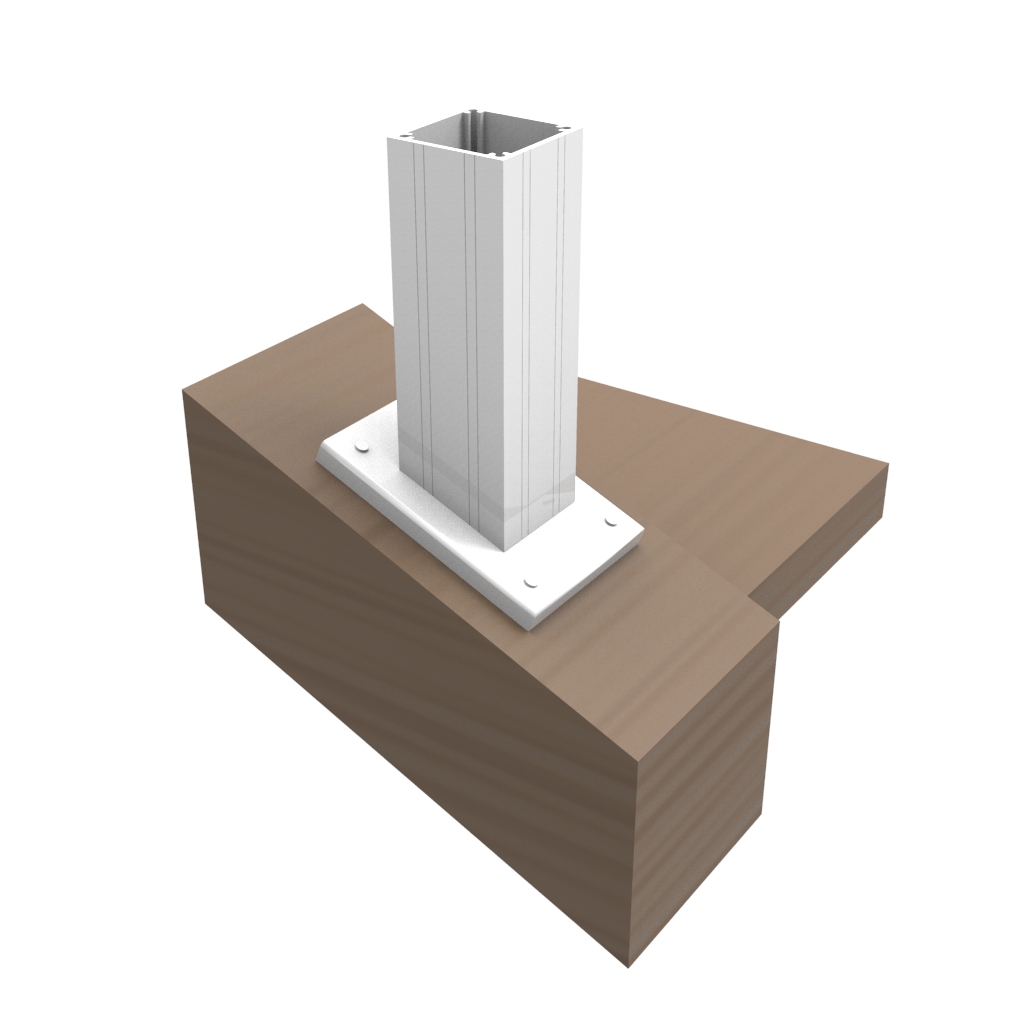 Ramp / Stringer Mount
Custom pitched base plates are available for slopes and ramps (such as stair jacks) when required.
Gate Hardware
CrystaLite gates utilize the finest quality latch and hinge hardware on the market to ensure your gate will be strong and secure. We have a large variety of hardware to accommodate any installation need; such as pool enclosures, yard fencing, and security gates. Shown are our most commonly utilized gate hardware.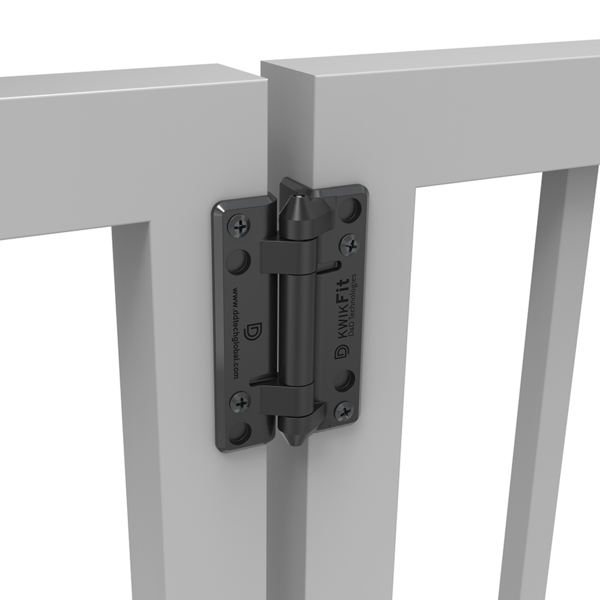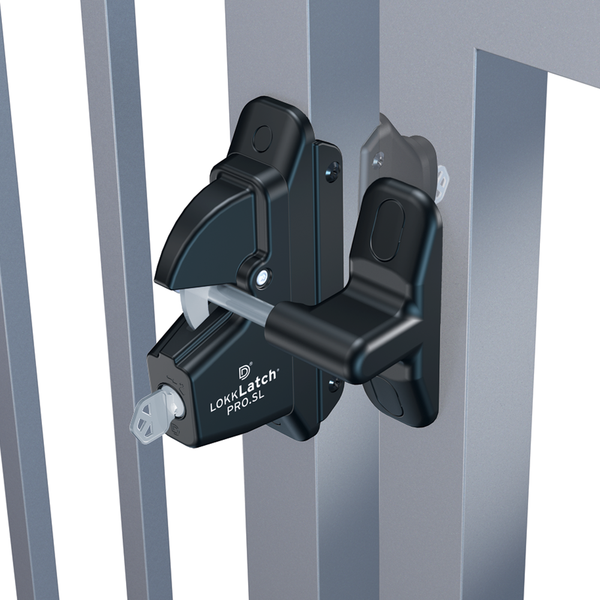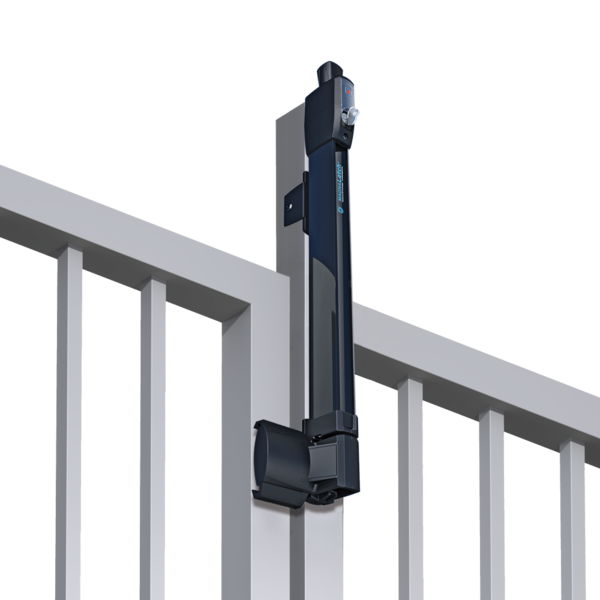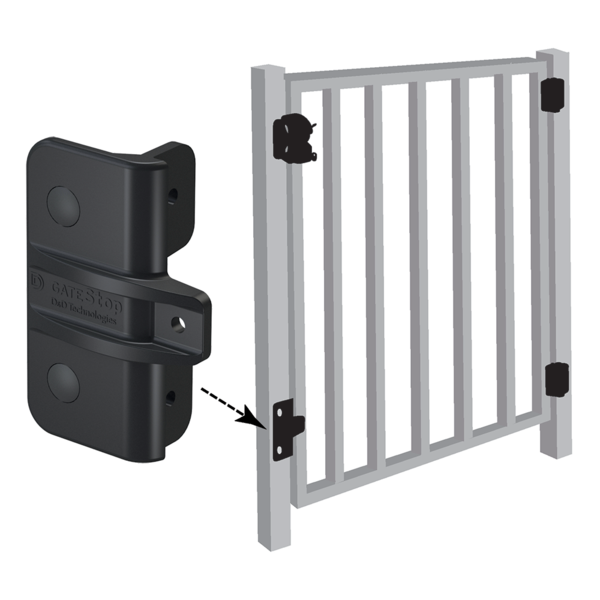 The 9020 Grab Rail system is constructed with the same aircraft grade 6063-T6 aluminum alloy as the primary railing system. We have developed a clean and sleek set of accessory components to allow for easy field attachement; including seemless splice connections for long runs and rotating angle mounting brackets.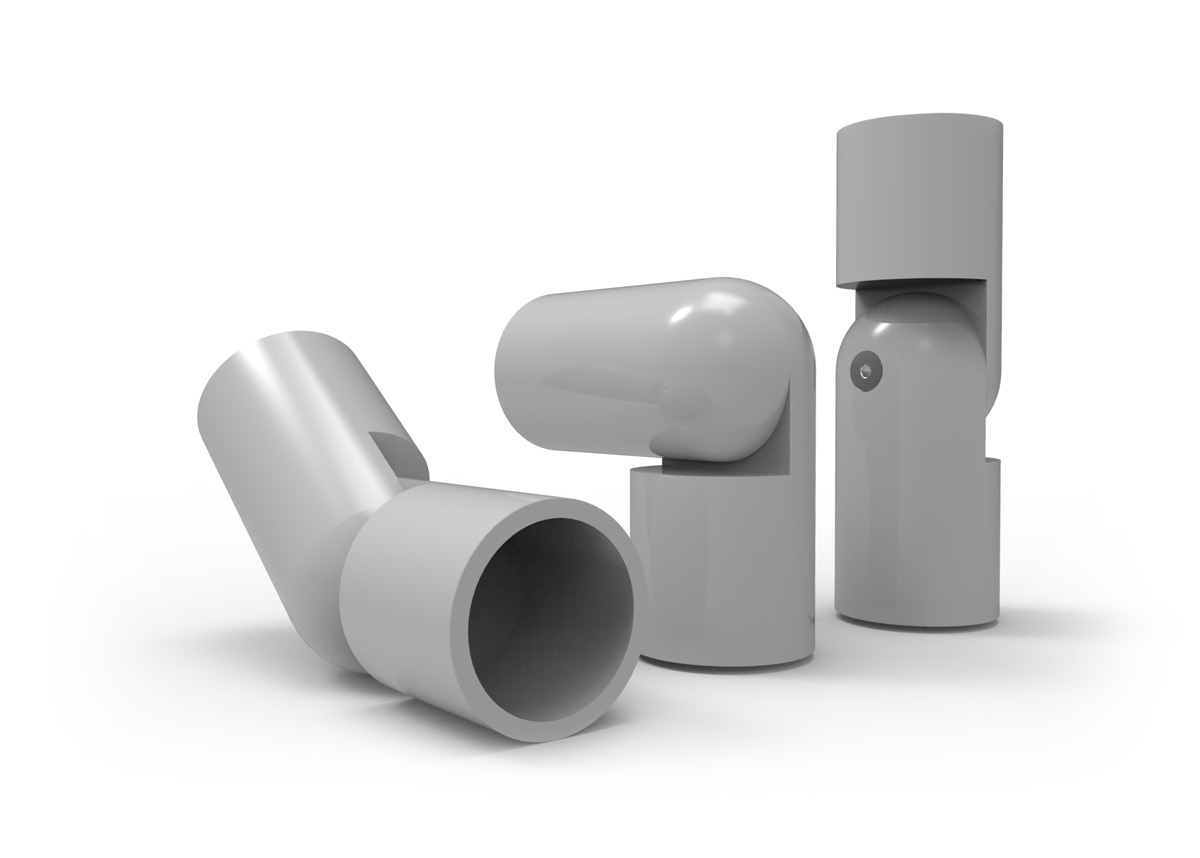 Our new Adjustable Pivot provides complete flexibility for field installations, while creating near seamless transitions and connections. The Adjustable Pivot allows for any angle to be created for transitions between stairs and flats; as well as rotate around corners. This Adjustable Pivot is not a bulky "knuckle" but rather a near seamless spliced connection in-line with our 9020 Grab Rail.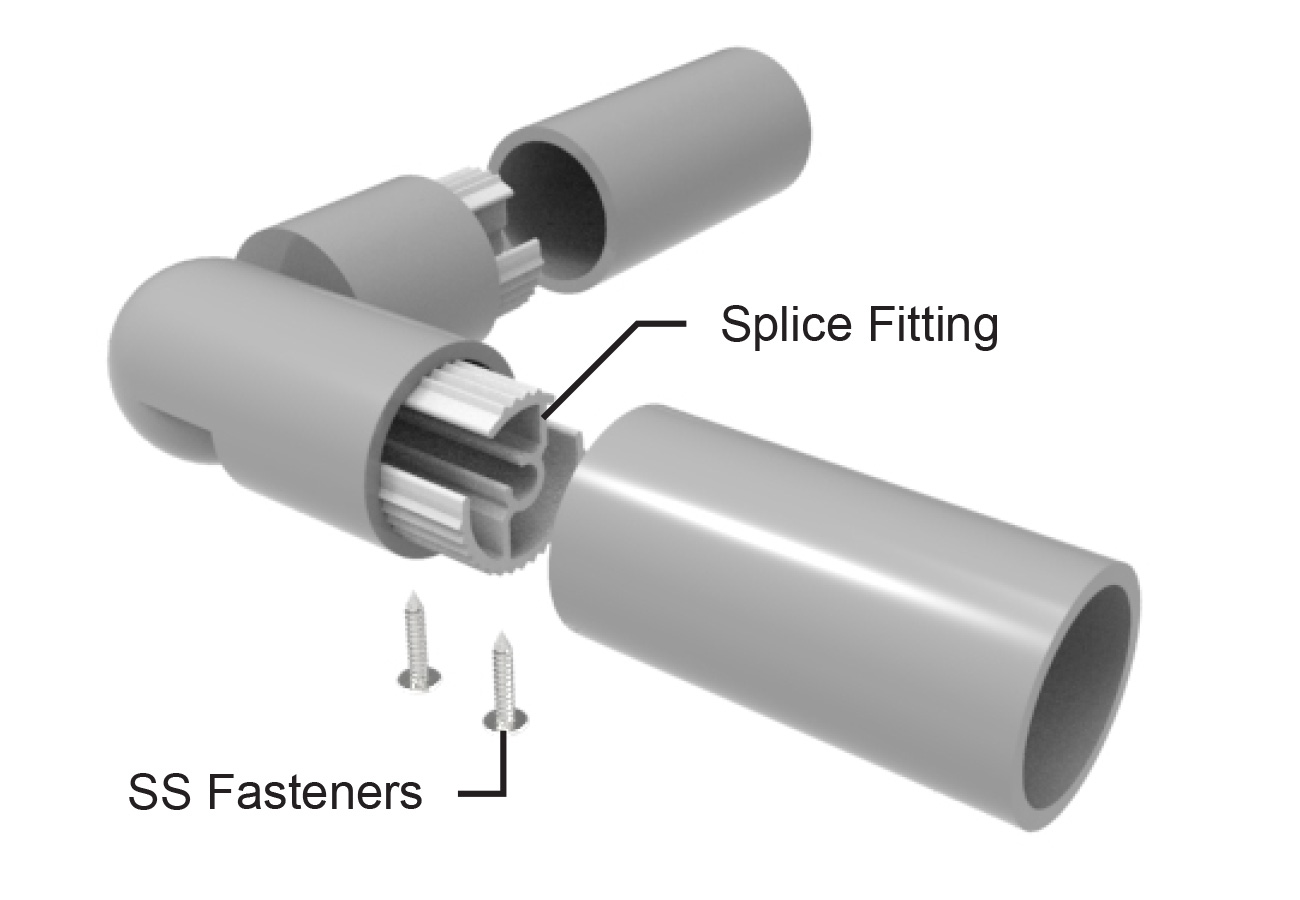 Corners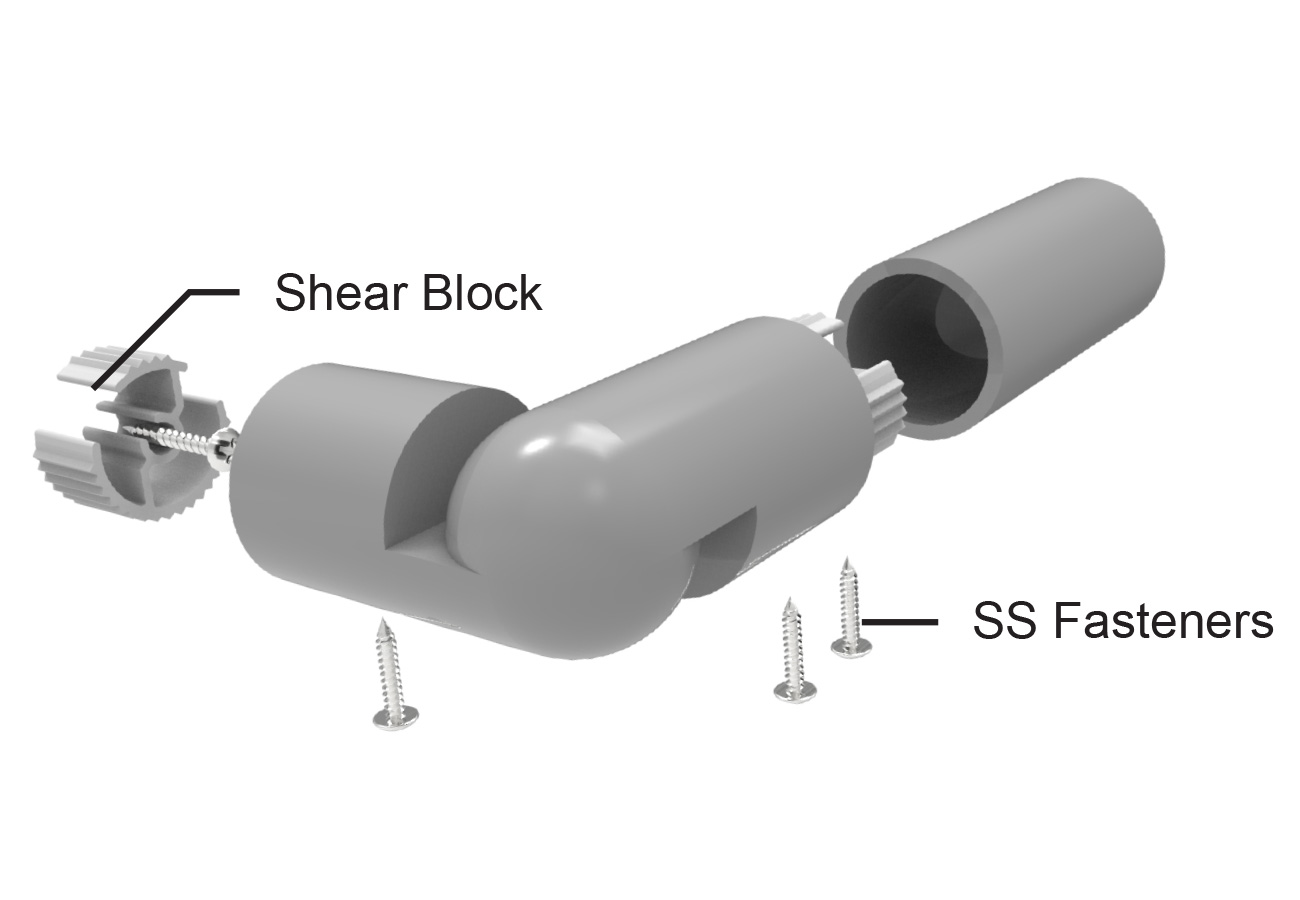 Corner to Post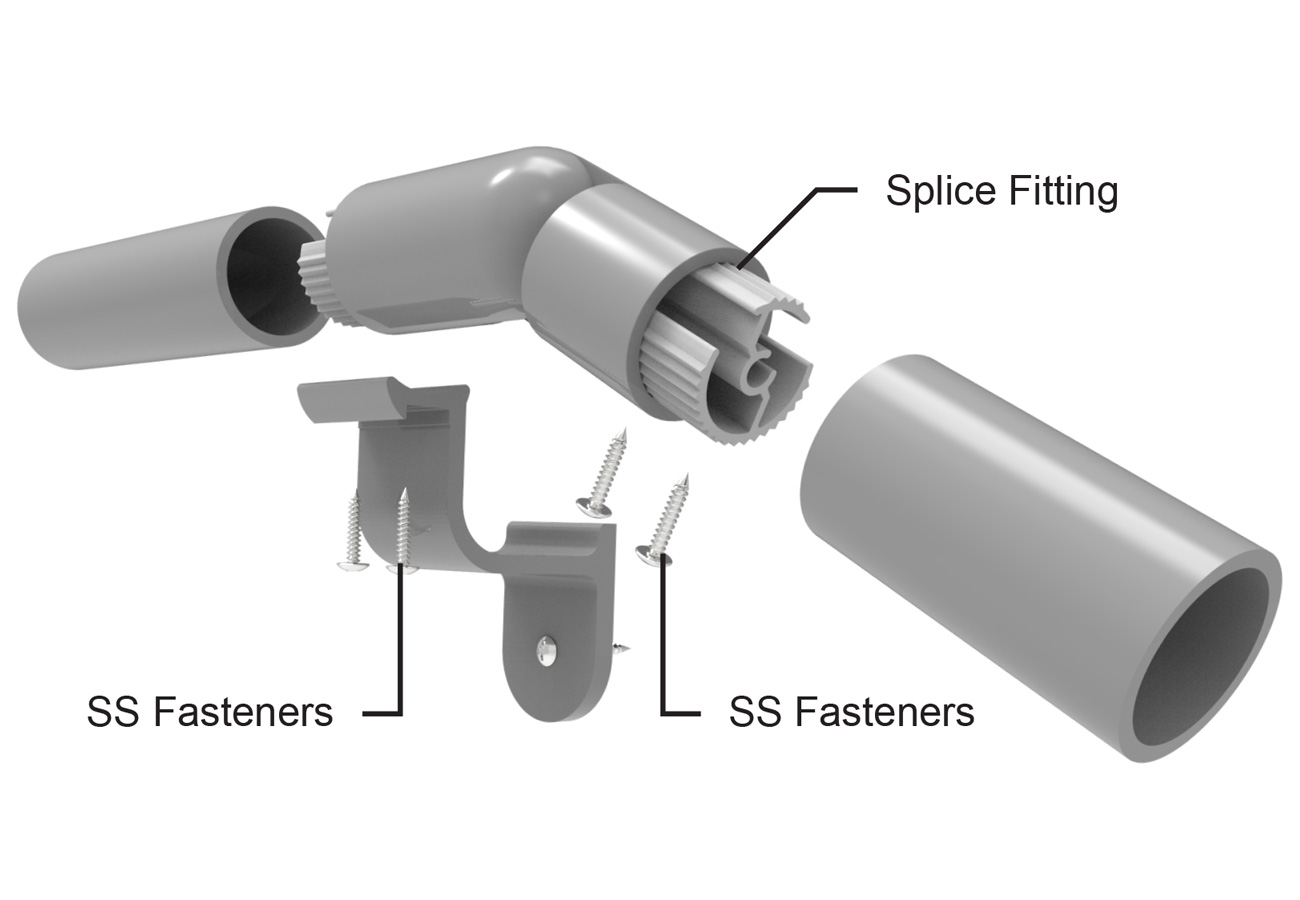 Transition with Stairs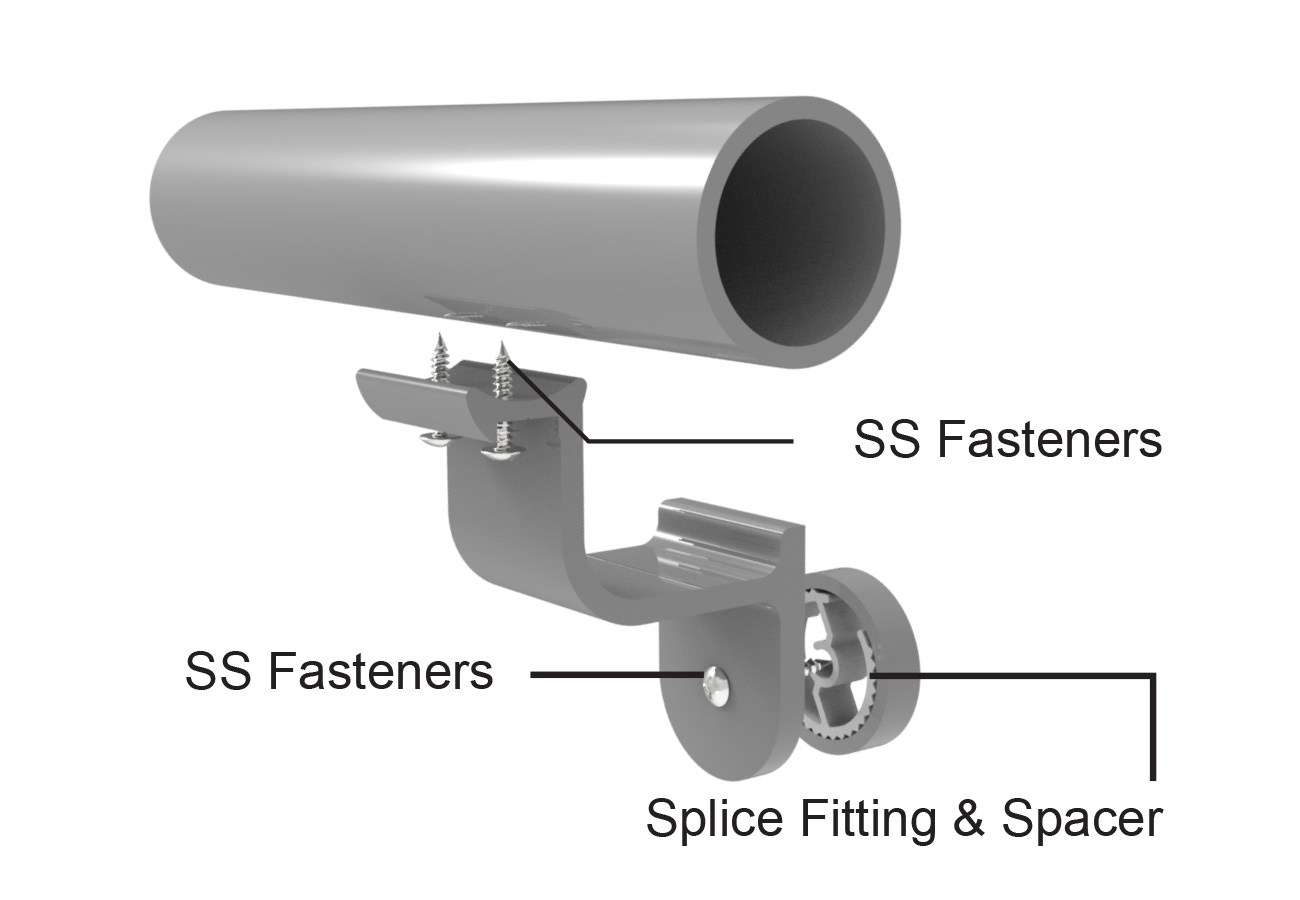 Stair Bracket
Download Illustrated Configurations
Specs and PDF/DWG Details
CSI Specifications
05 73 00 Decorative RailingDOC
05 73 13 Glazed RailingDOC
05 73 16 Wire Rope RailingsDOC
05 15 19 Stainless Wire RopeDOC
Cable Railing | Deck Mount
1.75" Post - 9005
2.5" Post - 9006
3.5" Post - 9060
Cable Railing | Side Mount
1.75" Post - 9005
2.5" Post - 9006
3.5" Post - 9060
Railing Documents & Resources
General Items
Quote / Order SheetPDF
Installation ManualPDF
Side Mount WorksheetPDF
Care & MaintenancePDF
Railing WarrantyPDF
IRC Handrail InfoPDF
Glass Rail
Glass Measure SheetPDF
Tips for Stair GlassPDF
Universal Glass ClampsPDF
Stainless Cable
Cable Fasteners InfoPDF
Cable Assemblies Order FormPDF
Install - Field Swag ToolPDF
Infinity Railing
Infinity Quote SheetPDF
Infinity Installation ManualPDF
Infinity Glass SheetPDF
Infinity FTL Glass InformationPDF
Universal Glass ClampsPDF
BACK TO TOP
Sours: http://crystaliteinc.com/pages/products/railing/cable.php
Rail cable
And so, encouraged by her best and only friend, Nastya got together, bought a subscription and appeared on the threshold of the training hall. Why not fitness. Well.
In addition to Sasha, he also talked with Alice, his spare girlfriend who was crazy about him, and Natasha, the sister of his colleague. As is often the case in the. Army, he really wanted sex, and watching porn bored him. His main pastime was talking about sexual topics with these girls.
Alice sent him erotic photos, Nastya also began to send her small tits and ass, although she was only 16.
You will also be interested:
The driver was a Latinos, mustachioed, with a slight overweight and long black disheveled hair, in a cap, an unbuttoned uniform jacket and pants down. He tightly squeezed the girl's hips on both sides and moved very quickly, fucking the young beautiful body, muttering and sniffing loudly. He mumbled in Spanish what exactly was not clear, but the word "puta" sounded quite often.
Both were so carried away that they did not see or hear Ray. Obeying an instant impulse, Ray quietly took out his phone, turned.
4250
4251
4252
4253
4254