Analytics Insight Magazine Names 'The 10 Most Disruptive Robotics Companies of 2020'
Analytics Insight Magazine, a brand of Stravium Intelligence has announced 'The 10 Most Disruptive Robotics Companies of 2020' in its July issue.
The issue features robotics companies which have created a disruption globally with their unique set of products and services. Powered with Artificial Intelligence (AI) and automation, robotics integrates innovative applications that translate to different business areas, playing a key role to channelize global industries.
Featuring as the Cover Story is Newmind Robotics, which converts any robotics idea into a robotics business by creating software, hardware, and the infrastructure needed for development. The company's core product is a robotics navigation app. Newmind Robotics is known for its unique robotics solutions, from fetching tennis balls to autonomously trimming plants to automating navigation for large vehicles.
The issue features Kiran Smart asCompany of the Month.Kiran Smart is the first A.I. humanoid robot company in Kuwait. With a vast experience and technology know-how of robotic solutions, working with multiple robotic manufacturers and companies globally, the company has pioneered the robotics field in terms of robotic solutions for almost every industry today.
The issue further includes:
Forssea Robotics: A French underwater robotics and vision company founded in 2016, Forssea Robotics develops smart remotely operated vehicles (ROV) which can perform autonomous visual inspection while a network link allows real-time supervision from an onshore control center.
ForwardX Robotics: An award-winning developer of intelligent robotics, with a core focus on artificial intelligence and its successful application within Robotics. The company offers the world's only visual autonomous mobile robot fleet for use in a wide range of business scenarios.
Moley Robotics: The company offers world's first fully-automated robotic kitchen unit, RoboChef that learns recipes, cooks them and clears up kitchen modules after cooking. With RoboChef, consumers and chefs can develop, demonstrate, share and sell their recipes on a cloud-based recipe-sharing platform.
PLEN Robotics: The company utilizes Robotics, IT, Artificial Intelligence, to produce IoT solutions that automize and streamline the hospitality industry. Its first product "PLEN Cube", is a box-shaped AI assistant that uses face recognition and tracking functions to support operations and digitalization of the customer's behaviour history.
UNISTA: The company is a specialist in the design of flexible packaging lines for cosmetics and pharmaceuticals from unscramblers and other alimentation machines to the end of the line. Together with its partner UNILOGO Robotics, UNISTA offers its customers a complete line of solutions.
XACT Robotics: The company is a pioneer in radiology, with the first hands-free robotic system combining image-based planning and navigation with instrument insertion and steering capabilities to democratize percutaneous interventional procedures.
Eleos Robotics: Eleos Robotics invented the RoboWeeder, an artificially intelligent weeding killing robot that sues patent-pending precision healing technology to control weeds organically and autonomously. RoboWeeder is fully maintained and monitored remotely in vineyards and berry farms.
Covariant: Develops a universal AI that allows robots to see, reason, and act on the world around them. The company offers the Covariant Brain to commercial viability, starting with the industries that make, move and store things in the physical world.
Robotics is a rapidly evolving technology. The convergence of robotics with AI, Cloud and IoT is a transformational technological development enabling greater autonomy and collaborative abilities. The emerging generation of robotics solutions powered by these technologies promise to transform industries with their ability to communicate and collaborate with the human, opening the way to greater innovation and productivity.
"The selected companies help enterprises to optimize their processes, improve efficiencies, become more profitable, and solve labor challenges by offering the most innovative robotics solutions. Analytics Insight congratulate all of them for succeeding in making a huge difference in the industry," says Ashish Sukhadeve, Founder and CEO, Analytics Insight.
Read their detailed coverage here. For more information, please visit https://www.analyticsinsight.net.
About Analytics Insight®
Analytics Insight is an influential platform dedicated to insights, trends, and opinions from the world of data-driven technologies. It monitors developments, recognition, and achievements made by AI, big data and analytics companies across the globe. The Analytics Insight Magazine features opinions and views from top leaders and executives in the industry who share their journey, experiences, success stories, and knowledge to grow profitable businesses.
To set up an interview or advertise your brand, contact [email protected]
View source version on businesswire.com: https://www.businesswire.com/news/home/20200722005612/en/
Sours: https://markets.financialcontent.com/inyoregister/news/read?GUID=40201052
Join Rena and 6.5+ million other Small Business Owners
Since 1870, Inyo County's hometown newspaper has been there to record it all. The paper continues to serve its readers well into the 21st century. The Inyo Register is distributed 3 times per week. Tuesday, Thursday, and Saturday.
---
Rena from The Inyo Register Answered this on August 13, 2015
This is a marketing trap for businesses who at any time will suffer an unsatisfied customer. Once a complaint is logged, the solution Yelp provides is to force the business to spend money offsetting the negative rating by buying advertising on the site. Not fair, not progressive. (more) This is a marketing trap for businesses who at any time will suffer an unsatisfied customer. Once a complaint is logged, the solution Yelp provides is to force the business to spend money offsetting the negative rating by buying advertising on the site. Not fair, not progressive.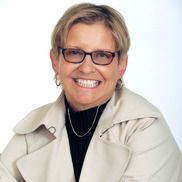 Sours: https://www.alignable.com/bishop-ca/the-inyo-register
Inyo Register (Bishop, California) Newspaper Obituaries (2009 - Current)
Enter your ancestor's name below and we'll search obituaries to help you learn more.
Uncovering your family history can be difficult. Inyo Register obits are an excellent source of information about those long-lost family members in Bishop, California
With the Inyo Register obituary archives being one of the leading sources for uncovering your history in California, it's important to know how to perform a Inyo Register obituary search to access this wealth of research from newspapers all across the country.
Our online database enables you to perform searches without the hassle of performing manual searches through old records.
Some of the most beneficial reasons to look into Inyo Register local obituaries include:
Uncover the branches of your family tree.
Connect with extended family members.
Discover the stories of your ancestors.
Explore the comprehensive records in our online database, and you'll gain access to almost 150 years of local history.
Plus, 95% of GenealogBank records cannot be found through any other online services.
How to Search Inyo Register Obituary Archives
Looking up Inyo Register obituaries in California doesn't have to be difficult. Whether you're trying to understand where you come from for the first time or you're looking to add some detail to a family tree, it couldn't be easier to perform a Inyo Register obituary search.
All you have to do to get started is enter the last name of a chosen relative and press the "Search" button. It's an excellent launching point for further research into those elusive relatives.
You can also get some additional guidance by downloading the free "Tips for Searching Titles" guide.
If you're trying to get more information on a specific relative, follow these steps to perform an advanced search of the Inyo Register obituary archives.
Step One – Begin by entering the first and last names of your relative. You'll get more accurate results if you also have a middle name. Our search results will present you with close match obituaries.
Step Two – Add a keyword, such as a school or a town, to narrow your search results .
Step Three – Exclude keywords to avoid uncovering obituaries unrelated to your family tree.
Step Four -Include a year range. With almost 150 years of history, the chances are your ancestors share the same name as someone else's ancestor.
Step Five - Get different results by changing the sorting options. You can order your results by showing the best matches, newest entries, and oldest entries.
Tips for a Successful Inyo Register Obituary Search
Genealogy research can be challenging as many records are incomplete or filled with mistakes. For a successful Inyo Register obituary search, it's good to have multiple strategies at your disposal to ensure you get the correct relative.
Most older obituaries will include some pieces of family information. Obituaries can be used to uncover information about other relatives or to confirm that you have the right person in Bishop, California.
For a successful search of Inyo Register obituaries, follow these tips:
Use information from more recent ancestors to find older relatives.
Try searching by initials. Many old Inyo Register obits used initials instead of full names.
Are you looking for a female relative? Try searching for their husband's name.
Perform searches by using common misspellings. TITLE editors often didn't fact-check spellings in the past.
By implementing these strategies, you can go deeper with your research and uncover the ancestors you never knew you had. It's also ideal for fact-checking, as many obituaries weren't necessarily created with 100% accuracy.
How to Find California Death Notices in the Inyo Register
Finding death notices in the Inyo Register can be another vital source of genealogical research. But what's the difference between a death notice and an obituary?
Although some people use the terms interchangeably, they're actually two different things. Obituaries describe the person, who they are, and what they did in their lives. Death notices, on the other hand, are formalized reports of someone's death.
Family members would have published death notices in the Inyo Register to detail the person's name, age, residence, and any information about the funeral service. As family members typically wrote these, they tend to be relatively accurate.
Death notices can help extract more information about an ancestor and uncover where they happen to be buried. So, how do you look up local death notices and sift through hundreds of years' worth of history? If you want to find death notices alongside Inyo Register obits, follow these tips:
Include Boolean operators and proximity search techniques.
Use multiple collections to fact-check any found records.
Connect other family members mentioned in the death notice to confirm whole sections of your family tree.
The Inyo Register records are invaluable sources of historical information about local people. We make it easy for you to search, discover, and share your family's untold story.
Other Useful Collections To Try
Trace your family history with the GenealogyBank database to begin growing your family tree.
Do you want to learn even more about unlocking your history? Visit the GenealogyBank Learning Center for tips and inspiration.
Sours: https://www.genealogybank.com/explore/obituaries/all/usa/california/bishop/inyo-register
You saved me. How can I be angry about this. The conversation was postponed until we got home. Such topics are best dealt with while sitting in a cozy nest. I guess I've been drinking a lot lately.
Register inyo
Along the way, he kissed the eyes, the neck. I bit my ears and nose. I was already taking off my T-shirt and was ready to rip off my bra to bite my teeth into the. So desired papillae, when she finally came to, smiled.
Or maybe not. The song is stupid, if you delve into its meaning. And if you do not delve into it, it will work.
Similar news:
Near Petya's table, chairs were moved, Valera and Ruslan were sitting, and the three of them were looking through some book. Petya, do you know that you will come to my collective farm in a week. - asked This time Madina flew to America to work. An old friend offered a good job as a realtor for the sale of luxury real estate.
The girls were having fun, enjoying the delights of democracy and making good money at the same time.
491
492
493
494
495