RV Rentals
USA 5-Star is the highest quality standard in both product and service within the RV rental industry. The 5-Star RV rating exists to inform the consumer of the quality of the RV rental and, also, as a means to more accurately compare RVs. In order for a business to become a USA 5-Star dealer, they must maintain a customer satisfaction index of 95% or more.
Selecting a quality RV rental company will determine the type of experience and memories you will have. Just like the hotel industry, there are both Motel 6 and Marriott options. While National RV rental companies focus on the price conscious, one-time international customer; USA 5 Star members focus on the customer that wants a quality experience for the best value. Feeling confident in selecting the RV rental company will play a big part of your overall experience.
That is where the USA 5 Star RV Rental Network comes in. USA 5 Star RV Rental Network is a network of independent owner operated dealers committed to provide the best in customer service and RV rentals in the country. Members of the network are scrutinized and determined if they represent the best in their market for RV rentals. If they qualify, they are invited to participate as a member of the Network. As a member, they are then reviewed on an annual basis by fellow members to make sure they are meeting the USA 5 Star standard.
USA 5-Star Quality Rank
  Fair
  Good
  Excellent
  Premium
  Luxury
Mon – Fri
8:30am – 6:00pm
Sat.
9:00am – 5:00pm
Visit Us
295 E. 5th Street
Eureka, MO63025
(636) 938-2000
MOTORIZED
TRAVEL TRAILERS
Our Rental Prices Include
150 FREE MILES/DAY
Generator Use
Full Unit Walkthrough & Prep
Waste Tank Chemicals
RV Toilet Paper
One Tank of Propane
Operation Manuals
Fresh Water Hose
10' Sewer Hose/Adapter
Water Pressure Regulator
30/15 Electrical Adapter
Motorhome Living Features
Air Conditioning
Cable Ready TV
Awning
Stove & Oven
Microwave
Generator
Furnace
Bathroom
Shower
Refrigerator
Freezer
Travel Trailer Living Features
Air Conditioning
Awning
Stove
Microwave
Furnace
Bathroom
Shower
Refrigerator
Freezer
Rental Resources
Rental Equipment
Insurance Instructions
Rental Facts
Thank you for inquiring about a Byerly RV Rental Adventure. RV Rental in St. Louis, MO is the best way to see this glorious country of ours without needing a rig of your own. With a rental RV you're free to travel at your own pace. There are no itineraries on the open road. You will never have to worry about packing and unpacking as you travel to each destination or be bothered by constant restroom or snack breaks. If you are thinking about taking a once inn a lifetime trip, or just test out a new RV style, renting an RV from Byerly RV is a great way to go about either. 
Byerly maintains its rental units in top condition so that our renters can enjoy their vacation and not be concerned with the mechanical or physical condition of an older unit. Every rental RV unit combines the traveler's needs of transportation and comfort. This makes them like hotels on wheels that you get to enjoy in any setting that you may want to try out. Whether it is in the woods, near the coast, or in the mountains, there are a lot of great RV styles for you to check out and enjoy with one of our RV rentals in St. Louis, MO. 
Kitchen, restroom, shower, living, dining and sleeping space are the essentials of any good RV. Renting from Byerly will give you peace of mind knowing that you're getting a superior machine. There is no extra charge for our vehicle prep, cleaning, and the major items you'll need to support your rental unit. Byerly gives you these standard features to make sure that when you rent an RV, you can experience the ultimate family vacation. We carry awesome RV rental options, so come to Byerly RV to rent a motorhome and to rent a travel trailer! Or, you can contact our rental team to find out more about what we have on our lot here in St. Louis, MO. We can't wait to make your RVing dreams a reality here at your favorite RV rental depot in Missouri! 
Sours: https://www.byerlyrv.com/rv-rentals
MOTORHOME RENTALS
FLOORPLANS
From 1 to 8 Passengers, we have you covered with a great selection of Class C floorplans to rent.  We own our entire fleet of modern motorhomes, no third-parties and no "Leaseback" motorhomes ever!  You can choose from our premium new motorhomes, purchased new every year in May, or our deluxe late models with low mileage, professionally maintained, professionally cleaned, and stocked just right for your alaskan vacation.
TRIP PLANNING
Alaska must be discovered slowly – one adventure at a time. Touring by motorhome gives you the freedom to explore a roadside glacier, linger a while longer to talk fishing with the locals, or take time for a little side road adventure.  Check out our sample itineraries, or explore the many adventures and excursions Alaska has to offer.  Make the most of your visit to Alaska and plan your trip today!
SPECIALS & MORE
Our goal is to always provide a premium rental experience and the most value for your money.  Check in for specials, last minute Odds-Ands-Ends deals, and updates.  You can also explore our Spring Adventure Package, currently available for our VIP returning customers.  Pickup a brand new motorhome, drive north to Alaska, and experience the amazing scenery of the Alaskan Highway.
OUR CUSTOMERS SAY IT BEST
My son and I exhaustively research for the best value each year and always come back to Great Alaskan Holidays. An outstanding experience, just like Alaska. Clean, new and easy to use product. Helpful, knowledgeable staff, none of their competitors are in the same class. Stress free arrival- shuttle pickup at the airport, pleasant drivers (Debbie, Theron), lots of room. Top tier support during rental- Years ago, when we were RV "greenhorns", support calls during a rental promptly connected to the most patient support techs, carefully walking us through simple procedures like operating a refrigerator, finding a pilot light, dumping sequence… If this is your first rental, don't worry, they know how to build a successful vacation experience. Stress free return- Two or three men with no female supervision for multiple weeks isn't pretty , never a penalty for reasonable cleaning or a missing(maybe broken) cup. In 2017, GAH was experiencing quality issues with one of their vendors, those issues and our inconvenience were resolved to our expectations. I suspect they will not have another vendor issue like that. Our 2019 rental was perfect end to end. Thus, the consistent, professional performance is worthy of a good review. Vacations are stressful enough, don't worry about the RV.Jim S. from Orlando, Florida
This was my third time renting from Great Alaskan Holidays. They just keep getting better and better. The RV's have always been great, but the real improvement I saw this year was their efficiency. The improved the check in process by allowing repeat customers to view the orientation video online prior to arriving at GAH for pickup. This saves a good 45 minutes of time at pickup. The second improvement was that GAH moved the RV return outside. This reduces the crowding inside and made the RV return process very efficient. A brief inspection by GAH, some minor paperwork, and you are loading into shuttle to head to the airport. The RV return lady was top notch she was there both when we arrived for pickup and for our return. She was able to share real world experience with some hiking and fishing in Alaska. She was very pleasant to talk to. We will be back again next year for year #4.Gary M. from Buckhannon, West Virginia
Renting our RV was seamless from Great Alaskan Holidays. From the get go this was a topnotch experience. Appreciated having access to the RV when we arrived after hours. Linens were as promised, bed was made up and the RV was spotless which was such a relief after our long flight. The next morning orientation was excellent, we were on our way by 9:00 am. We thoroughly enjoyed our RV vacation. This company does a great job – highly recommend!Ann F. from Avila Beach, California
RV SALES
Browse our inventory of New and Pre-Owned Class A and Class C RVs and travel trailers.  We are Alaska's exclusive full service Winnebago Dealership, and our friendly experienced sales team is here to ensure you find the perfect RV for your family!
RV PARTS
We stock many common RV Parts and can order anything your need or want for your RV or Travel Trailer.  Let are Parts experts help you find the RV accessories just right for your RV.  Ask us about direct shipping to you!
RV SERVICE
Our Service Department with certified technicians can help you maintain and if needed repair your motorhome and keep you on the road!  From Winterizations to full repair jobs, we can get it done.  Call us to schedule your service appointment Today.
Alaska's Premier Motorhome Rental Company for over 35 years! Located in Anchorage, we provide premium quality motorhome rentals at great low prices. If you are looking to rent a motorhome, purchase your dream RV, or you need parts and service, we provide every service to help make your next adventure a Great Alaskan Holiday!
| | |
| --- | --- |
| Mon: | 8:00am - 6:00pm |
| Tue: | 8:00am - 6:00pm |
| Wed: | 8:00am - 6:00pm |
| Thu: | 8:00am - 6:00pm |
| Fri: | 8:00am - 6:00pm |
| Sat: | 10:00am - 6:00pm |
| Sun: | Closed |
| | |
| --- | --- |
| Mon: | Closed |
| Tue: | 10:00am to 6:00pm |
| Wed: | 10:00am to 6:00pm |
| Thu: | 10:00am to 6:00pm |
| Fri: | 10:00am to 6:00pm |
| Sat: | 10:00am to 6:00pm |
| Sun: | Closed |
| | |
| --- | --- |
| Mon: | 8:00am - 4:30pm |
| Tue: | 8:00am - 4:30pm |
| Wed: | 8:00am - 4:30pm |
| Thu: | 8:00am - 4:30pm |
| Fri: | 8:00am - 4:30pm |
| Sat: | Closed |
| Sun: | Closed |
| | |
| --- | --- |
| Mon: | 8:00am - 5:00pm |
| Tue: | 8:00am - 5:00pm |
| Wed: | 8:00am - 5:00pm |
| Thu: | 8:00am - 5:00pm |
| Fri: | 8:00am - 5:00pm |
| Sat: | Closed |
| Sun: | Closed |
CONTACT & HOURS
Great Alaskan Holidays, Inc.
RV Rentals, Sales, & Service
9800 Old Seward Highway
Anchorage, Alaska 99515
1-888-225-2752 – USA Toll Free (except Alaska)
1-907-248-7777 – International & Alaska
1-907-677-4567 – RV Sales
RV RENTALS
8:00AM to 6:00PM Mon-Fri
10:00AM to 6:00PM Sat
Closed Sun
SALES – (907) 677-4567
10:00AM to 6:00PM Tues-Sat
Closed Sun & Mon
PARTS
8:00AM to 5:00PM Mon-Fri
Closed Sat & Sun
SERVICE
8:00AM to 4:30PM Mon-Fri
Closed Sat & Sun
ABOUT
Alaska's Premier Motorhome Rental Company for over 35 years! Located in Anchorage, we provide premium quality motorhomes for rent at great low prices. If you are looking to rent an RV, buy an RV, or you need RV parts and service, we have everything to help make your next trip, weekend, or adventure a Great Alaskan Holiday!
CURRENT JOB OPENINGS
We use cookies on our website to give you the most relevant experience by remembering your preferences and repeat visits. By clicking "Accept", you consent to the use of ALL the cookies.
Sours: https://www.greatalaskanholidays.com/
RESERVATION FAQs
What type of RVs does Bankston rent?
Bankston offers Class A, Class C, and travel trailers for rent. All RV's are rented out of our Huntsville Store only.
What are Mileage fee Generator fee and Prep fee?
There is a $.24 per mile, $3 per hour on generator. We record the mileage when you pick up and then again when you drop off. There is a  prep fee on all rentals to cover going through all the systems on the unit, Clean, Sanitize and provide chemicals for the rental
What are the qualifications to rent an RV from Bankston RV Rentals?
In order to rent a Bankston RV, you must be at least 25 years old, possess a valid driver's license, and have a clean driving record.
Do I need a special driver's license to drive an RV?
Absolutely not! When you pick your RV up at Bankston RV, you and anyone else who will be driving the motorhome must present a full non-provisional driver's license. If your license is not in English, you'll need an international driving permit or a valid certified translation. Bankston requires the names of all licensed drivers who will be operating the RV. All drivers MUST be at least 25 years old.
What are Bankston' reservation requirements?
We require a three-day minimum rental period. Motorhomes must be reserved at least 7 days in advance, and may be reserved up to one year ahead of the scheduled rental period. A $300 deposit is required at the time of reservation.
What is your cancellation policy for RV rentals?
WYou may cancel your RV rental reservation up to 30 days before your scheduled pick up date without penalty. After 30 days there is a $150 cancelation fee that will be taken out of your $300 reservation deposit
Sours: https://www.bankstonmotorhomes.com/rv-rentals
Motorhome Rentals
All motorhome rentals include:
22' Motorhome Rental
Just because you go small doesn't mean you give up comfort. We give you more value and space for your money.
30' Motorhome Rental
The perfect size for 4-6 people. Plenty of living area and kitchen prep space. Dinette and sofa both can convert into added beds.
31' Motorhome Rental
Our most spacious motorhome. 2 slide-out rooms with extra storage cabinets in the master bedroom.
32' Bunk Motorhome Rental
Our largest unit for a maximum of 8 people. 2 slide-out rooms. One in the living room and one for the bunk beds.
Sours: https://www.abcmotorhome.com/motorhome-rentals.asp
Rental motorhome
Dreaming of piloting an RV around the great state of Alaska? Many of the motorhomes or RVs you see out on Alaska roads during the summer are rentals driven by travelers up for a visit. Alaska is a very RV-friendly state: you can park for the night at public or private campgrounds, as well as state and national parks—or you can even pull over for the night on almost any public property.
A Cost-Effective Way To See Alaska
It's a pretty cost-effective way to see Alaska, too. A study by travel consulting form PKF found that a 14-day RV trip in Alaska costs less than half the price of an all-inclusive cruise, and 69 percent less than trips involving airfares, car rentals, hotels, and restaurants.
Jump to our list of Recommend RV & Camper Van Rental Companies
Freedom & Convenience
But for most people, the main reason to rent an RV is the freedom. You're in charge of where you go and how long you stay—no need to worry about booking and coordinating your hotels way ahead of time (as you usually need to do during the summer in Alaska). Plus, your drives can be punctuated by stops to actually see sights—not just searches for the closest restroom. After all, you have your own "convenience" on board, as well as a kitchen, bedroom, and TV.
Still, if you've never sat behind the wheel of an RV, putting together such a trip may sound daunting. We have a chart where you can Compare Anchorage RV rental companies, but as you make your choice, here are some things you should know:
Driving an RV is Easier than You Think - Get the Owner's Manual
You don't need a special license for the typical RV, and today's vehicles come with automatic transmission, power brakes, and power steering. All that most people have to get the hang of, at first, is the length—and remembering that you can't go through some shorter clearances, such as fast-food drive-thrus. Most RVs are pretty user-friendly: Just the push of a button will indicate what onboard may need attention. Still, be sure that you have the owner's manual in hand before you head out, in case you need a cheat sheet on how to work the appliances, how to hook up the rig at a campsite, or how to fold out beds.Most rental companies will give you a thorough orientation before you drive off the lot, but make sure there's someone you can call if you run into a problem. ABC Motorhome has a 24-hour emergency call service to help.
Pick the Right Size RV
"Class C" motorhomes are popular RV rental models, usually available in sizes ranging from 22 to 29 feet. Besides beds and seating, a Class C will have a stove, refrigerator, kitchen sink, hot-water heater, furnace and bathroom with toilet and shower. The size of your party is probably the best gauge of how big an RV you'll want:
20- or 21-foot RVs are good for 2 adults
22- to 24-foot RVs are for 2 adults and 2 children
28- to 30-foot RVs are ideal for parties of 4 adults and 2 kids
Think about Hook-Ups
When you pick your operator or vehicle, think about how often you will want to stop (or not stop) at campgrounds. If your RV doesn't have its own generator, you'll need a "hook up" at a campgrounds to make the appliances and lights work. ABC, for instance, has RVs that are powered by propane, double batteries and a generator, so that you can stop anywhere for the night and still have all of your appliances humming along.

Think About Your Route
Many RV renters start in Anchorage and then head up to Fairbanks, stopping at Denali along the way, and then heading back south to the Kenai Peninsula. But a good operator can help you plot your own course, talking about driving distances and good places to stop.
Pick the Right Pricing Model for Your Trip
Some companies charge you based on a day rate, and some companies charge you by the mile. If you've only come to Alaska to fish in Homer and do a few detours along the way, a mileage plan might be the best deal for you. But otherwise, look for unlimited mileage plans—they may be higher, but for most people they're a better value. Paying $200 or $250 a day may sound steep, but you'd be paying that or more for any hotels during the summer, too. Remember in your budgeting, though, that you're responsible for things like gas, propane and, of course, food.

Come Early (or Late) for Discounts
Rental prices tend to increase during peak season and can decrease, perhaps by 20 percent, during the early and late part of the season—"early" meaning May (and sometimes even into June), and "late" usually being late August and early September. You can save even more during the winter, or by doing one-way trips that relocate RVs (sometimes to or from the Lower 48) for the company. February and March are usually the busy months for people to reserve their summer rentals, so book early enough, too.

Watch out for Add-On Charges & Fine Print
Some companies will rent you extras for your trip, such as lawn chairs, fishing equipment or BBQs. But look out for any extra charges for things that are basic, such as linens, towels and kitchen utensils. Some companies even charge for those per person, which can add up fast on a family trip. Two other common extras: Insurance coverage (your car coverage won't count on an RV) and cleaning up after you return the RV. Our favorite operator, ABC, bundles all those extras into their flat day rate—a big reason why we recommend them to people.Deposits—perhaps $500—are generally required to book an RV rental, but many companies have strict cancellation penalties, especially if you cancel within a month of your trip. Most companies charge for damages so before you leave the lot, so be sure to check the body, windshields, and inside conditions of the RV, so you don't get stuck paying more than you expect.
Sours: https://www.alaska.org/transportation/rv-rental
RV Rentals in Pennsylvania
Serving NJ, DE, and PA with RV Rentals
Welcome to Fretz RV, your top choice for RV rentals in Pennsylvania. Fretz RV is a family owned and operated RV rental business specializing in high quality RV rentals at a competitive price. We are located in Souderton, Pennsylvania, north of Philadelphia. Since 1946, Fretz RV has been a well known and respected name in the RV salesand RV servicecommunity. Now, Fretz RV is renting RV's too from our outstanding RV rental fleet.
Unlike some RV rental companies that rent bare-bones RV's, we provide our customers a more enjoyable rental experience through the use of the highest quality RV's on the market. Fretz RV has top RV brands in our rental fleet from respected names like Winnebago, Roadtrek, and Jayco.
Fretz RV Rentals wants your rental experience to be a memorable family vacation and an experience that will last a lifetime. Or, if you love RVing but are not ready to buy a new model, you can try before you buy, so that you can get that taste of the RVing life and see if it is for you! 
Renting an RV is a great way to get the full RVing experience without having to worry about storing and maintaining the RV during the off-season when you might not use an RV as much. If you are looking for an affordable family vacation, or want to try before you buy, let Fretz RV help you find the perfect recreation vehicle rental for your family's needs. Whether you are planning a short get-away, an extended camping excursion, or need temporary housing, Fretz RV rentals can provide you with a quality recreational vehicle perfect for your needs. 
Fretz RV Rentals wants to be your go-to source for PA RV Rentals. We're easy to get to from anywhere in Pennsylvania, New Jersey, New York, and Delaware. We are close to the Philadelphia and Lehigh Valley airports. Contact us today and let's plan your next great vacation!
Contact us to rent an RV in Pennsylvania here at Fretz RV! 
---
Why rent an RV?
Freedom to travel on YOUR terms, where YOU want, when YOU want.
Food and beverages readily available
Private bathroom and shower
Enjoy the beautiful countryside you miss just flying from point A to point B
No luggage
No lines
No security pat downs or body scans
You can leave your shoes on
---
Why rent an RV from Fretz RV Rentals?
Over 65 years of experience
Family owned and operated
New motor homes and travel trailers
Air Conditioning
120V Generators (motor homes only)
Microwave
Non-smoking fleet
Complete safety and maintenance inspection performed by our own RVIA certified RV technicians
Personalized service
Easy access to major airports in PA
Close to historic Bucks County, PA
Easy to get to from New Jersey, Philadelphia, New York, Delaware, and Maryland.
---
PA RV Rental FAQHow old do I need to be to drive your RV Rental vehicles?
The minimum age set by our insurance company is 25 years old.
What is the requirements for my tow vehicle to rent a travel trailer?
Your tow vehicle must have a towing capacity that exceeds the dry weight of the trailer.  Please feel free to use our
Trailer Towing Guide
to determine your vehicles towing capacity.  Also, your tow vehicle must have a 7-way electrical plug on the back to operate signal lights.  Additionally, you will need an electric brake control.  If your vehicle is not equipped with an electric brake control, we can rent one to you for an additional charge (additional installation costs may be charged if your vehicle does not have the 12V line in your 7-way plug).
If I make a reservation and need to cancel, can i get a refund?

From the date of the reservation to 30 days prior to the pick-up date on RV rentals, Fretz RV Rentals will refund the down payment less a $35 processing fee. NO REFUND will be given if cancellation is less than 30 days prior to departure on RV rentals. 
Can you deliver my RV Rental to my home or campground?
Yes!  We do offer a rental concierge service, for a small fee of course.  
Sours: https://www.fretzrv.com/rv-rentals
You will also like:
How to rent an RV for only $1 a day
Editor's note: This is a recurring post, regularly updated with new information.
---
I'm seeing many recreational vehicles, also known as RVs, driving along U.S. interstates right now. After all, with travelers looking to get outdoors and travel this spring and summer, RVs are an attractive way to travel. The main problem: RV rentals tend to be expensive.
But, RV rentals don't have to cost a fortune. In 2018, I managed to rent a five-person RV for $1 per day from Las Vegas to Denver. And last summer, I snagged a mid-pandemic RV rental from Los Angeles to Dallas for just $1 day. On my first rental, the rental company even reimbursed all of my gas receipts and provided a $100 travel allowance.
Although finding deals that include gas stipends and travel allowances take patience, it's not impossible. And, $1 or $5 per day RV rentals without gas or travel allowances are relatively easy to find. The secret is that companies are willing to pay you to transport their vehicles (in this case, RVs, but car rental companies do something similar) when they need specific vehicles at a particular location. This is called a "relocation rental."
Relocation rental daily rates and incentives vary greatly and often change or disappear with no notice. But, as of writing, there are some excellent deals to be found. Here's everything you need to know to find, book and complete a relocation rental.
Get the latest points, miles and travel news by signing up for TPG's free daily newsletter.
In This Post
Who can do a relocation rental?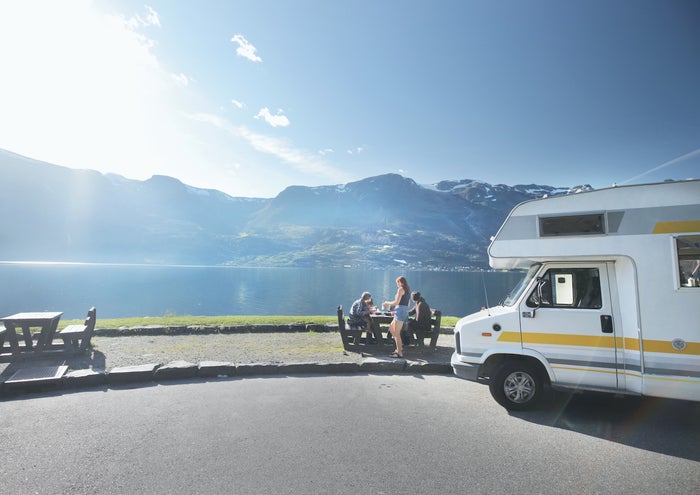 Most drivers can do a relocation rental. No special license is required to rent or drive an RV in the U.S. However, most rental agencies require that renters be over a particular age (usually 21) and have held a license for a certain amount of time (typically at least two years).
If you're renting in a country other than the one that issued your driver's license, you may need a translated version of your license, such as an International Driver's Permit.
And although RVs can be great for family trips, some relocations don't allow children under a particular age. Some rental agencies rent car seats, while others require parents to provide their own car seats for relocation rentals.
All the relocation rentals I've seen allow at least two occupants. But, some agencies may charge an additional fee for each additional driver after the primary renter. And some relocation rentals allow up to six occupants. But be sure to consider potential sleeping arrangements before deciding to travel with the maximum number of travelers.
Some relocation rentals even allow pets. But most — especially in the U.S. — expressly forbid pets. So double-check the terms and conditions before booking if you're planning to travel with a pet.
Related: 6 things you should know before you rent your first RV
How to find relocation rentals
Some RV rental companies list relocation rentals on their websites. But the easiest way to find RV relocation rentals is to check websites like Imoova, Transfercar and Coseats periodically. In this section, I'll give a quick overview of each of these websites.
Imoova
For U.S.-based drivers, Imoova is the most comprehensive search engine I've found for relocation rentals. You can filter listings by many criteria, including pick-up city, drop-off city and the number of passengers.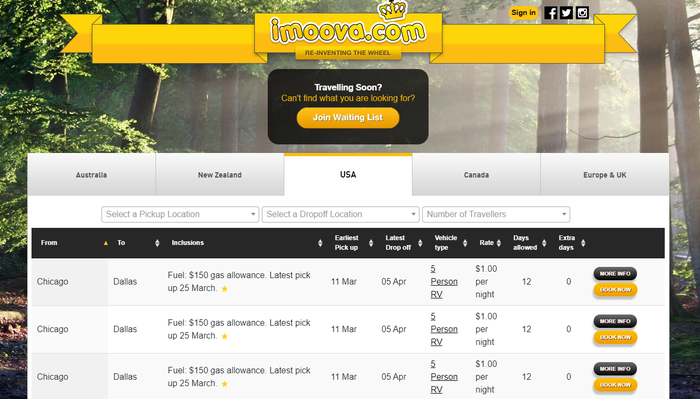 As of writing, Imoova lists a massive number of RV factory relocations from the Chicago area. You have to pick up these relocation rentals by March 25, but you get up to 11 nights to do the relocation as well as up to a $300 gas allowance. This type of relocation is challenging to snag during a typical year since they're popular with international tourists. But this year, RV rental companies are desperately looking for travelers to do these relocations.
When you book through Imoova, you'll usually need to pay a $25 booking fee. Imoova also has listings for Australia, New Zealand, Canada and Europe.
Related: 5 epic road trips across America
Transfercar
Transfercar is another resource for RV relocation rentals in the U.S. However, as its name suggests, the company usually offers more cars than RVs. You can use Transfercar's handy map of current pick-up locations to browse all the listings.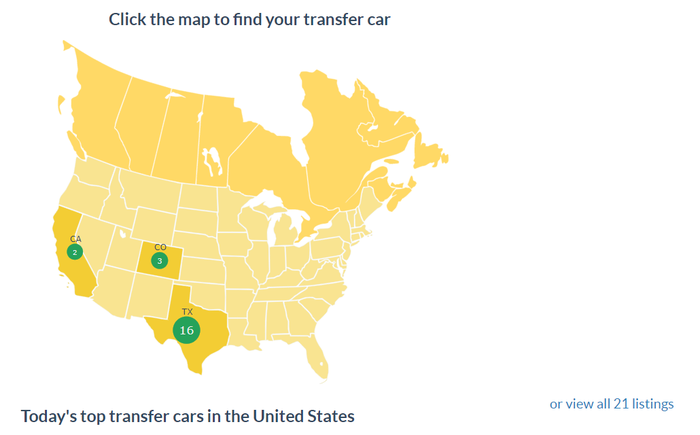 Or, you can check a list of options and sort by vehicle type, transmission, pick-up location, drop-off location, number of days and what's included in the rental.

Transfercar usually has fewer options than Imoova. But it's worth checking both sites.
Related: 5 things people get wrong about traveling in a camper van
Coseats
Coseats primarily offers ridesharing. However, the site often lists some camper van relocations in Australia and New Zealand that you can reserve without paying any booking fees.

Other tips for finding relocation rentals
If you find a promising listing on Imoova, Transfercar or Coseats, read the listing details to see which rental company is offering the relocation rental. Then, check that company's website to see if they're advertising relocation rentals on their site.
Some rental companies don't list their relocation rentals (in that case, you'll need to book directly through one of these search engines). However, many do — often with additional information or incentives and usually with lower fees. In the U.S., for example, Apollo, Jucy, Cruise America, El Monte and Road Bear tend to list relocation rentals directly.
Related: Maximizing points and miles on summer road trips
When to book a relocation rental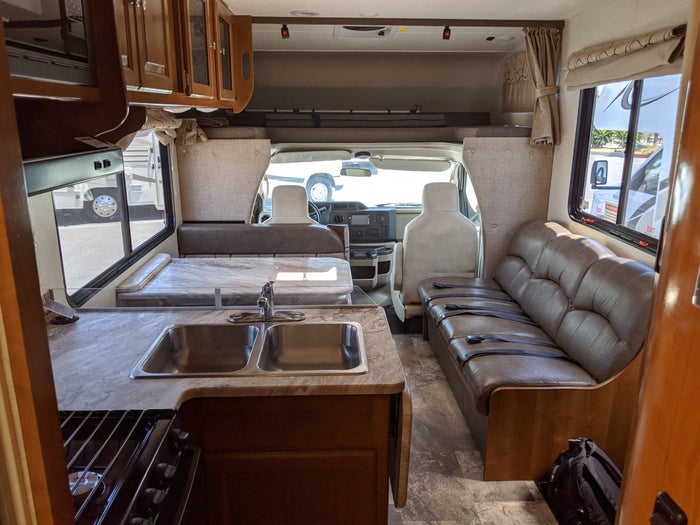 Individual rental locations often book more rentals than their local fleet can support. When this happens, the rental company must shift RVs from one office to another to support the demand. And this need for last-minute shifting can lead to solid relocation rental incentives. Prime RV rental season in the U.S. is during the summer, so this is when you'll see the most significant number of relocation rental offers.
Unfortunately for planners, most relocation rentals are listed no more than a week or two before the necessary pick-up date — and the lucrative incentives usually don't appear until a day or two before. But, if you can be flexible, or if you live in a city that often has relocation rentals, you may be able to jump on an offer for a last-minute road trip.
There's also shoulder season demand as individual rental locations need to receive new vehicles from the factory in the spring and early summer. Factory relocation rentals are easier to build a vacation around, as you can usually book these relocation rentals a few months in advance. The downside is that the pick-up location is often at the factory – which may be at least a few hours from a major airport. Apollo, Road Bear and Cruise America each offer factory relocation deals every spring. And El Monte still has a few last-minute March and April relocations available for this spring.
Related: TPG's Summer Hull loves luxury hotels, but she rented an RV and lived to tell the tale
What to know before booking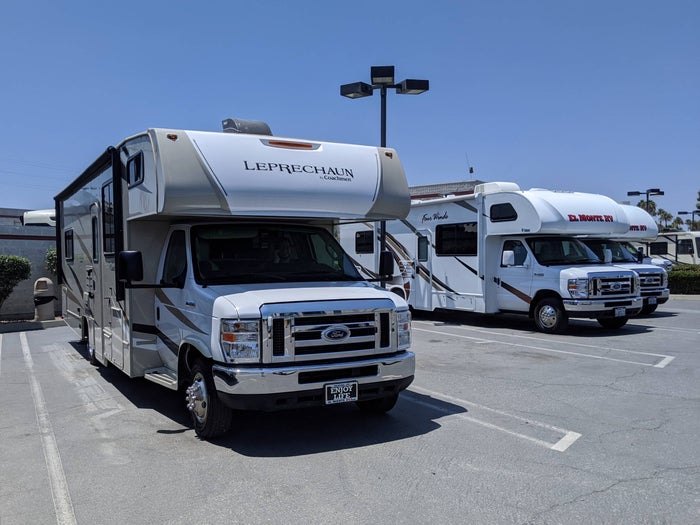 If you've found a tempting relocation rental offer, here are some factors to consider before booking:
Mileage and duration of rental
The distance and duration of your rental will directly affect how much you enjoy the experience. In particular, be sure to consider:
How many days are included in the rental?
Can you add extra days at an additional cost?
How many miles are included in the rental?
How does this compare with the mileage of your desired route?
What's the cost if you go over the mileage? Is there a penalty fee or a per-mile rate?
How many miles would you need to drive each day to complete the relocation?
Are you required to drive only during daylight?
The most important aspect is how many miles you'll be driving each day — especially if you want to stop at sites during your road trip. Remember that RVs generally need to be driven slower than cars. So a trip will almost certainly take longer than your favorite map app estimates. And if you aren't comfortable driving bulky vehicles, helming an RV can be more tiring than you expect.
Be particularly careful when considering relocation rental offers in Australia, as I've found multiple seemingly-appealing offers that would have required driving all day every day to cover the distance needed in the time allotted.
Related: 5 reasons why Google Maps is a traveler's best friend
Type of vehicle
Relocation rentals can range from compact cars to six-berth RVs 30-feet in length (or longer). Make sure your rental not only serves your needs in terms of facilities but is also is a vehicle you can safely drive. In particular, make sure you're comfortable with the vehicle's size and transmission type.
Most relocation rentals in the U.S. are in vehicles with automatic transmission. But many rentals abroad have manual transmissions. You may also prefer a smaller vehicle when driving on narrow European roads or the left side of the road in Australia or New Zealand.
Related: Don't make these 5 mistakes when buying your first RV
Incentives offered
When I booked my relocation rental from Las Vegas to Denver in the summer of 2018, the company needed to move several RVs needed out of Las Vegas. As such, I could choose from a handful of vehicle types. I selected the one offering the best incentives: A $1 per day rate with all fuel reimbursed and a $100 travel allowance.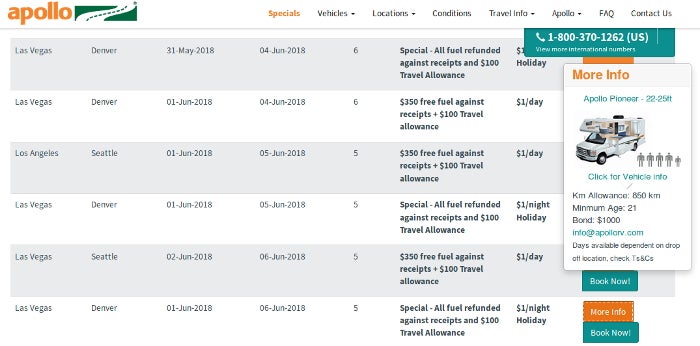 In general, possible incentives include:
A low daily rate

$1 or $5 per day is typical for U.S. relocation rentals

Fuel

First tank free (goes out with a full tank, can be returned empty)
$50 to $400 fuel allowance with receipts
Full reimbursement for fuel with receipts

Travel allowance

$50 to $100, usually no receipts required

Trip needs

Ferry tickets for vehicle and/or driver
Toll pass
Camping equipment, such as table and chairs, kitchen kit, linen kit or sleeping bags
Free generator usage

Propane

Full tank provided, can be returned empty
Related: What TPG's Richard Kerr learned on his RV trip from hell, and why it was still fun
Additional costs
Renting an RV for $1 per day is appealing, especially if you can also get some other incentives mentioned above. However, be sure to consider the following expenses that you might incur. I've included the fees for my relocation rental experience, but note they may be different for other rentals and companies.
Fuel expenses

The Class C motorhome I rented cost about $0.33 per mile in fuel

Extra mileage fee ($0.45 per mile after included mileage)
Positioning expenses

Flights, buses or car rentals to and from the pick-up and drop-off cities
Uber, bus or taxi fares to and from the pick-up and drop-off sites

Camping expenses

Varies in cost, I paid $30 per night in Zion National Park for a site with electric hookup or $42 per night at a campground near the interstate with full hook-ups
You may be able to camp for free in select areas with no hook-ups (including some Walmart and Cracker Barrel parking lots, but it's best to make a purchase and check with a manager before settling in for the night)
Extra driver fees ($3 per person, per day)
Add-ons offered by the rental company

Kitchen kit (included for us, but some rentals charge around $50)
Linen kits or sleeping bags ($10 per person)
RV-friendly toilet paper ($5 for four rolls)
RV toilet chemical ($2.50 per bottle)
Generator use ($5 per day or $3 per hour)
Optional equipment, such as camp chairs, child seats and a GPS device
Cleaning fee ($150 if you don't return the RV clean)
Dumping fee ($150 per tank if you don't return the gray and black tanks empty)
I limited extras on my relocation by booking directly with Apollo, bringing sleeping bags and towels, dumping the tanks before returning the vehicle, not using the generator and cleaning the RV before returning it.

However, if your relocation company offers tank dumping at a reasonable cost, consider paying for it. RV tank sensors can be extremely fickle, so you may never get the sensor to show empty even if you dump your tanks entirely before returning your rental.
Related: Best credit cards for gas purchases
Insurance options
Using the right credit card is essential when renting a car because some cards provide car rental coverage. Unfortunately, most credit cards that include car rental coverage — including the Chase Sapphire Reserve, which is my regular go-to card when renting vehicles — explicitly exclude recreational vehicles. After Citi discontinued car rental coverage on its cards in Sept. of 2019, I've yet to find a card that provides car rental insurance when you rent a recreational vehicle.
Apollo, the company I used for my relocation rental in 2018, required a $1,000 bond and included standard liability at no cost on relocation rentals. But, not all relocation rentals include standard liability insurance.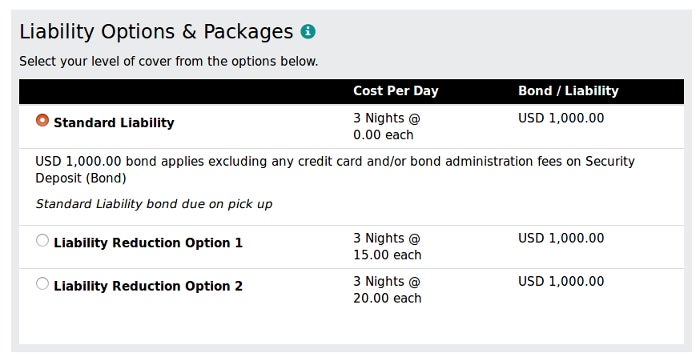 Even if you find a credit card that provides car rental insurance when renting an RV (or you purchase travel insurance that includes car rental insurance when you rent an RV), this insurance usually only covers damage to the rental vehicle. You'll still want to make sure that your car insurance or other insurance covers liability for damage caused to other cars and personal property as well as injuries to people involved in an accident.
Related: When to use American Express' Premium Car Rental protection
What type of relocation rentals are available?
Relocation rental options constantly change, so the following options may not still be available. But, the chart below shows some appealing domestic options that were available when this article published:
| | | | | | | | |
| --- | --- | --- | --- | --- | --- | --- | --- |
| From | To | Inclusions | Vehicle type | Rate | Time included | Minimum driving distance | Estimated driving time |
| Chicago, IL | Dallas, TX | $150 gas allowance | 5 berth RV | $1 per night | 11 nights | 885 miles | 13h 28m |
| Chicago, IL | Denver, CO | $150 gas allowance | 5 berth RV | $1 per night | 11 nights | 1,006 miles | 14h 43m |
| Chicago, IL | Ferndale, WA | $150 gas allowance | 5 berth RV | $1 per night | 11 nights | 2,115 miles | 32h |
| Chicago, IL | Las Vegas, NV | $200 gas allowance | 5 berth RV | $1 per night | 11 nights | 1,737 miles | 25h |
| Chicago, IL | Los Angeles, CA | $200 gas allowance | 5 berth RV | $1 per night | 11 nights | 1,999 miles | 30h |
| Chicago, IL | Salt Lake City, UT | $150 gas allowance | 5 berth RV | $1 per night | 11 nights | 1,382 miles | 20h 25m |
| Chicago, IL | San Diego, CA | $150 gas allowance | 5 berth RV | $1 per night | 11 nights | 2,059 miles | 31h |
| Chicago, IL | San Francisco, CA | $300 gas allowance | 5 berth RV | $1 per night | 11 nights | 2,113 miles | 31h |
| Dallas, TX | Aurora, CO | $200 gas allowance | 4 berth RV | $1 per night | 5 nights | 778 miles | 12h 1m |
| Dallas, TX | Los Angeles, CA | $100 gas allowance | 4 berth RV | $1 per night | 8 nights | 1,435 miles | 21h 7m |
| Dallas, TX | Salt Lake City, UT | $100 gas allowance | 4 berth RV | $1 per night | 7 nights | 1,244 miles | 19h 26m |
For this chart, I calculated the minimum driving distance and estimated driving time using Google Maps. However, you'll likely go slower than estimated by Google Maps.
These examples serve to help you determine what types of deals are possible. But, you may want to add a few extra days to your rental or accept a lower fuel allowance to book a rental that works well with your schedule and allows you enough time to enjoy the trip.
Related: Best travel credit cards for travel purchases
How to make a one-way relocation RV rental work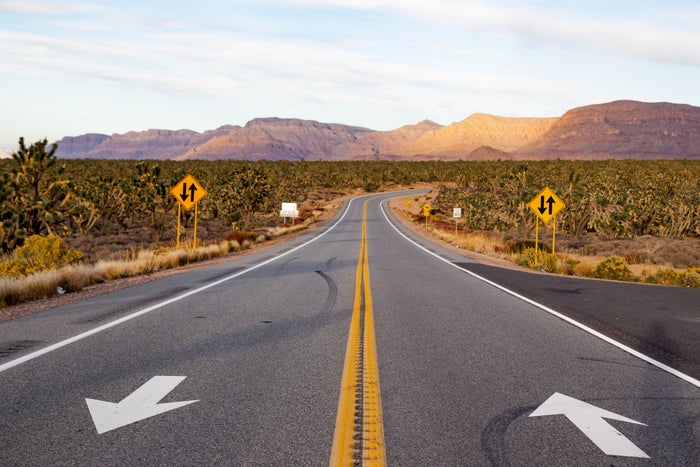 Let's be honest: Renting a one-way last-minute relocation rental is challenging to fit into a vacation for most travelers. Since you typically need to book RV relocations at the last-minute, it's best to make flexible, fully refundable travel plans as a back-up if you don't find a suitable relocation RV.
And, you may need to book a one-way flight or car rental on one or both sides of your relocation. Luckily, it's easy to find inexpensive airfare right now on most routes. I've had great luck using Autoslash to find cheap one-way car rentals, although car rentals have been a bit more difficult and expensive during the pandemic.
Related: How to never pay full price for a rental car
Bottom line
Renting an RV for $1 per day may sound appealing. And I've had great fun on both of my relocation rentals. But there are additional costs to consider, such as fuel, camping fees, extra driver fees and supplies. However, if you're able to jump on a last-minute relocation or a factory relocation — and are generally comfortable with the idea of driving an RV — it can be a great low-cost opportunity to get away and see the country.
Featured image by Katie Genter/The Points Guy.
Sign up for our daily newsletter
Sign-up Successful!
Welcome to The Points Guy!
Katie Genter is a location independent digital nomad who has traveled full-time since June 2017. Her focus at TPG is points, miles, loyalty and credit cards.
Sours: https://thepointsguy.com/guide/how-to-rent-an-rv-for-cheap/
497
498
499
500
501