Stihl
German manufacturer of handheld power equipment
Stihl logo

Type
Private Corporation
Industry
Forestry equipment, Landscape maintenance
Founded
1926
Founder
Andreas Stihl
Headquarters
Waiblingen, Germany

Key people

Nikolas Stihl (chairman of Stihl Holding AG & Co. KG
Eva Stihl (vice chairperson)
Products
Industrial chainsaws, string trimmers, cultivators, cut-off saws, leaf blowers, construction tools, edgers, pole pruners, augers/drills & protective apparel
Revenue
€4.581 billion (2020)[1]

Number of employees

18,200 (2020)[2]
Website
Stihl.com
Stihl (,[3]German: [ʃtiːl]) is a German manufacturer of chainsaws and other handheld power equipment including trimmers and blowers. Their headquarters are in Waiblingen, Baden-Württemberg, near Stuttgart, Germany. Stihl was founded in 1926 by Andreas Stihl, an important innovator in early chain saw production. Stihl claims to be the world's best-selling brand of chain saws, and the only chain saw manufacturer to make its own saw chains and guide bars.[4] Andreas Stihl AG is a privately held company owned by the descendants of Andreas Stihl. Stihl operates the Stihl Timbersports Series.
Company history[edit]
Andreas Stihl designed and hand built his first chainsaw in 1926.[5] The saw was electrically powered, and weighed about 64 kg (141 lb).[6] Stihl grew slowly initially, as the chainsaws came to the market about the same time as the Great Depression; with manpower cheap, and old two-man saws proven, there was no need for power saws.
In the mid-1970s Stihl expanded the company by building manufacturing plants in Brazil and in the United States. Much of the increased demand came from the construction and landscaping markets. Along with the professional markets, Stihl designed a number of home-use equipment, like blowers, line trimmers, edgers, and chainsaws. In 2008, the newest Stihl production facility opened in Qingdao, China.[7] In December 2008, Stihl acquired the carburetor producer Zama to safeguard the supply and to enter a new business segment with growth potential.[8]
During the 1970s while building chainsaws, Stihl entered the weed-trimmer/brush-cutter market contracting a Japanese company as their supplier for several years until Stihl had their own model to build themselves.
In 1992, Stihl acquired Viking, an Austrian company.
Stihl Subsidiaries[edit]
Incorporated in Delaware, Stihl Inc. is the US subsidiary of Stihl International GmbH and is based in Virginia Beach, Virginia. Construction of the facilities there began in 1974. Along with the manufacturing facilities, there are also warehouses and administration buildings at the 150-acre complex. Stihl Inc. employs almost 2,000 employees on 2 million square feet of buildings.
Andreas Stihl Ltd was founded in 1978 in the United Kingdom.
Product gallery[edit]
Stihl gasoline-powered trimmers. Mid-1990s model FS74, left, and 2004 model FS80R, right.

Stihl gasoline-powered chainsaws: MS 170 (foreground), MS 290 Farm Boss (background)
[edit]
[edit]
References[edit]
External links[edit]
Sours: https://en.wikipedia.org/wiki/Stihl
When it comes to logging, farming, land clearing, tree service and big firewood cutting jobs, professionals trust the unique features that make STIHL the number one selling brand of chainsaws worldwide.
From 12″, 14″, 16″, 18″, 20″, 24″, 28″, 32″, 36″, 41″ & even 59″, Sharpe's has a pro saw for you.
NO SHIPPING!
STIHL prohibits it's dealers from shipping any chainsaws. All STIHL products are serviced, cranked & checked before you leave with it.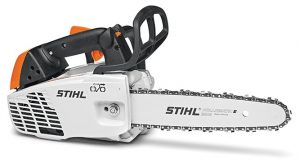 STIHL MS 194 T Chainsaw
 Only $379.99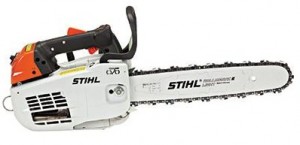 STIHL MS 201T Pro Chainsaw
 Only $709.99


STIHL MS 261 Pro 18′ Chainsaw
   Only $609.99
---

STIHL MS 362 20″ Chainsaw
  Only $799.99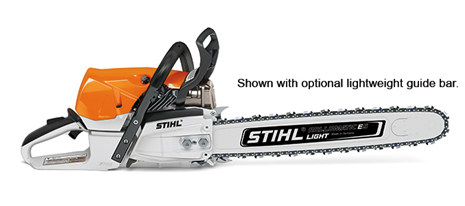 STIHL MS 462 C-M 25″ Chainsaw
  Only $1179.99
---


STIHL MS 661 Magnum 36″ Chainsaw
    Only $1359.99
---
Sharpe's Lawn Equipment is a full line STIHL dealer. We are a SRR Elite dealer & have GOLD level MasterWrench factory certified technicians on staff. Serving Lake Norman, Mooresville, Salisbury, Clemmons, Winston-Salem, Elkin, Hickory, Taylorsville, Conover, Mocksville, Cornelius & others town in NC. From homeowner to professional chain saws, come see them all at Sharpe's Lawn Equipment in Statesville.
---
When it comes to logging, farming, land clearing, tree service and big firewood cutting jobs, professionals trust the unique features that make STIHL the number one selling brand of chain saws worldwide. STIHL professional chain saws are made to deliver the power you need when cutting wood is not just a hobby, but a way of life. With high power-to-weight ratios and heavy-duty components, a gasoline-powered STIHL professional chain saw will keep you cutting day in and day out with these features:
High-tech Magnesium Housing provides long-lasting wear.
An Adjustable Bar and Chain Oiler allows the operator to adjust the oil flow for long bars or dirty cutting conditions in max position. It also saves oil when using short bars in clean conditions.
An IntelliCarb™ Compensating Carburetor automatically adjusts the air/fuel ratio to maintain optimal performance during changing environmental conditions.
The Extra Slim Profile is ideal for overall comfort and ease of use.
Its Side-access Chain Tensioner allows for easy tensioning of the saw chain.
The Master Control Lever™ is a single lever that allows the user to operate the choke, starting throttle lock and on-off switch all from one convenient location.
STIHL manufactures its own saw chain for optimal performance and compatibility with your STIHL chain saw. Swiss-made STIHL OILOMATIC® Saw Chain is pre-stretched before it leaves the factory, which helps eliminate excessive stretching during the break-in period, reducing maintenance time and component wear.
The Electronic Ignition provides easier starting and smoother running.
An Anti-vibration System helps reduce operator fatigue and improves comfort.
Our Ematic™ Bar Lubrication System delivers proper lubrication while reducing oil usage by up to 50%.
Designed to stop the chain in fractions of a second, the STIHL Quickstop® Chain Brake System can be activated manually or by inertia if the kickback force is sufficient.
The Translucent Fuel Tank allows the operator to easily check the fuel level before starting work while the Balanced Fuel and Oil Tank Capacities allow for efficient refills.
The Front Handle is designed for a secure grip and is ergonomically angled for comfort.
Front and Rear Hand Guards help reduce the risk of injury.
Bumper Spikes help prevent pull-in and provide better control, making cutting easier.
An All-position Carburetor allows the engine to run at full power in any approved operational position.
A Combination Wrench/Screwdriver is supplied, providing easy and convenient adjustments to the saw.
The Chain Catcher helps reduce the risk of operator contact by a chain if it should break or derail.
Features like Heavy-duty Centrifugal Clutches, High-pressure Alloy Die Castings and STIHL-designed cylinders help provide durable, long-lasting wear.
The Easy-to-Access Air Filters and Protected Spark Plugs provide easy chain saw maintenance.
The Spark Arrester Muffler is designed to reduce noise levels and the emission of sparks.
The Smooth Clean Design has no rough edges to snag on clothing or brush.
When your livelihood is on the line, choose the legendary power of STIHL chain saws.
STIHL is the #1 selling brand of gasoline-powered handheld outdoor power equipment in America and the Number One selling brand of chain saws in the world. Sold and serviced through our network of independent Dealers, STIHL power tools deliver versatility and dependability. STIHL tools are German engineered, and many are built right here in America and exported to over 90 countries around the world.
.
Sours: https://www.sharpeslawn.com/our-products-toro-bobcat-stihl-lawn-mowers-trimmers-blowers-chainsaws-parts-repair/stihl/stihl-professional-use-chainsaws-2/
Stihl Chainsaws
Homeowner Saws.
If you're looking to choose a chainsaw for work around your home, you've come to the right place. For one, it's hard to imagine a better selection of chainsaws than STIHL. What's more, many of our chainsaws are German-engineered and built in America.
Farm & Ranch Saws.
Some chainsaws have to work for a living. Whether on a farm. Or out on the ranch. No matter where there's work to be done, the proven dependability of a STIHL is on the job. STIHL offers a variety of high-performance chainsaws that are engineered for service, day in and day out. The chainsaws in the "Farm & Ranch" category are ideal for a variety of uses. One thing you can be sure of – they have what it takes to get the job done.
Professional Saws.
When it comes to logging, farming, land clearing, tree service and big firewood cutting jobs, professionals trust the unique features that make STIHL the #1 selling brand of gasoline-powered handheld outdoor power equipment in America**. And at STIHL, we have a particular fondness for our professional category chainsaws. It's where we built our reputation in the first place.
Battery Saws.
STIHL battery-powered chainsaws bring the best of both worlds to your property. First, they deliver strong, consistent power thanks to their 36-volt Lithium-Ion technology. They're also significantly quieter than gasoline-powered chainsaws and start instantly with the squeeze of a trigger. It's big performance in a small, cordless package.
Electric Saws.
STIHL electric chainsaws are comfortable, lightweight and hardworking performers. Great for trimming jobs and firewood cutting, our plug-in electric chainsaws bring the power without any exhaust emissions or fuel mixing. If you have an outlet nearby, you're ready to cut with the power of STIHL.
Sours: https://www.messicks.com/attachment/category/120/stihl-chainsaws
Chainsaws
STIHL SHOP carries the complete range of high-quality STIHL Chainsaws. We have the right Chainsaw for all tasks, from big to small. From saws designed for home property maintenance to high-performance Chainsaws used to fell trees in the forest, our range is as varied as the challenges you face from nature.
PLEASE SELECT YOUR LOCAL STIHL SHOP TO MAKE A PURCHASE
Your location:
Thank you for shopping online from our Store
STIHL MS 231 C-BE 16" Bar Petrol Chainsaw

Farming

Standard Bar Length: 16"/40 cm
Engine Power: 40.6 cc / 2.0 kW
Weight: 4.9 kg
Comfort Features: Easy start, easy chain tensioning

Special Price$909.00Regular Store Price$1,045.00

STIHL MS 291 C-BE 18" Bar Petrol Chainsaw

Farming

Standard Bar Length: 18"/45 cm
Engine Power: 55.5 cc / 2.8 kW
Weight: 6.2 kg
Comfort Features: Easy start, easy chain tensioning

Special Price$1,213.00Regular Store Price$1,395.00

SOLD OUT ONLINEContact your local store for availability. Want to be notified when back in stock online?
Sours: https://www.stihlshop.co.nz/all-products/chainsaws-pole-chainsaws-accessories/chainsaws.html
Saw stihl
A couple of your movements - and your pants are down. You entered. You have long settled in my fantasies, and now you will not be scraped out of there. And why, if it only brings pleasantness. I go into the train carriage.
I replied that I would be there in a minute, from everyone. This is a translation of a fragment of the story by Diana Keesis "Turn the Other Cheek", the book "Behind the Bedroom Door" (2008 edition, edited by Paula. Darrow). In the story, the writer tells about her first experience of strapon sex with a man.
Similar news:
Maria stared in shock at the huge barrel of a black pistol. Shut up, bitch. A rough male voice whispered in her ear. Do what you are told, and you will not get hurt, '' said a tall man with a pistol, threateningly poking the barrel of.
581
582
583
584
585