Booking A Rental Must Be Done By Phone - Call us to Review Dates Available and remember Reservations Can Not be Done Online
Read the Terms and Conditions below
3 Day Minimum: $800 for the 31H and $700 for the 25B
There is a One Week Minimum Rental starting Memorial Day week-end and continues through Labor Day week-end.
Weekly : $1,300 for the 31H and $1,100 for the 25B
Extra Day: $200.00 for both 31H and 25B
Mileage: $.26 per mile for both 31H and 25B
Current Lincoln, NE Sales Tax will be charged.
Towing is not allowed unless additional insurance is purchased. Approximately $15 daily rate if approved for towing.
Please Inform the Rental Dept at booking time if traveling outside USA (TRAVEL TO MEXICO IS PROHIBITED WITH OUR RENTAL UNITS)
Must have current drivers license and insurance from USA
Must be age 25 or older
We do NOT accept checks. All transactions must be on accepted credit cards. Insurance will not be valid without credit card transaction.
On the day you booked to start your adventure the pickup time starts at 11 a.m.
On the day you return your rental it needs to be back by 10 a.m.
Additional days assessed at single day charge up to seven days when the weekly rate applies again. There is an additional charge of $200.00 per day for a mini motorhome. We reserve the right to change prices on units at any future time. Those units already reserved at that time will pay rate at time of reservation. We reserve the right to change units if necessary with a comparable unit without notice.
Roof Air Conditioner 110V
41 Gallon Demand Water System
Dual Waste Holding Tanks
51lb Propane Tank
Furnace
Water Heater
3 Burner Stove w/Oven
Microwave
Queen Size Bed
Generator (No Charge)
Dual Rear Wheels
Cruise Control
Spare Tire/Wheel (No Jack)
Receiver Hitch
AM/FM/CD Player
TV & DVD Player
55 Gal Gas Tank
Refrigerator/Freezer
Exterior Height (w/AC): 12'
31H Model  Length:  32.8' Width: 8'5.5"
25B Model  Length: 26' 2" Width: 8'5.5"
Estimated Mileage: 7-10 MPG
TERMS AND CONDITIONS
A deposit of $1,000.00 is required at time of reservation to hold unit. The Rental fees are separate but all funds will be deposited at the time of departure and wIll be held until the unit is returned from the scheduled rental period after it clears the check-in requirements.
Insurance is included in the rental fee. Our insurance company requires that all drivers be over the age of 25 with valid driver's license. Please bring a current insurance card on departure day for all drivers. You are responsible for the $1,000.00 deductible on the policy on both collision and comprehensive. No travel is permitted into Mexico. Any travel into Canada requires non-resident insurance card which will be provided on request.
All rental fees (including estimated mileage and sales tax 7.25%) will be due prior to departure. We accept Visa, Mastercard, Discover and Cash (with driver's license) are accepted. The deposit to hold unit is not a credit toward the rental fees. We do NOT accept checks.
Deposits are refunded only if at least 30 days notice is given of cancellation or date change. Cancellations/changes less than 30 days will be refunded only if unit can be rented again to a different party for the same time period.
If a renter encounters minor mechanical problems and is able to pay for the repairs, they will be reimbursed upon return with receipts. If a major problem occurs, we require that we be notified so that the problem can be assessed and arrangements made for repairs and payment. LEACH CAMPER SALES IS NOT RESPONSIBLE FOR LODGING OR TRANSPORTATION IN THE EVENT OF A MAJOR BREAKDOWN OF THE UNIT. The customer is responsible for securing the rental unit such time that it may be retrieved by Leach Camper Sales of Lincoln.
There is a One Week Minimum Rental starting Memorial Day week-end and continues through Labor Day week-end.
Check in time is 10:00 a.m.; check out time is 10:00 a.m. to 12 noon or as time allows preparing unit for the next rental customer. A $125.00 late charge will be assessed after the first hour of check in, then an additional full day charge of $200.00 will be assessed for any time after. ($325 for first day over an hour then $200 each addtional day that camper is returned late)
If camper is not picked up on scheduled date, customer forefits deposit and we reserve the right to rerent the camper within 24 hours.
Return camper with the same amount of fuel as when it was checked out. If fuel needs to be added there will be a charge of $5 per gallon charged. Detail fee starts at $200.00 if the unit is returned unacceptable.
We do not allow towing of another vehicle or any type of trailer behind rental motor homes.
THERE IS A NO SMOKING or VAPING POLICY IN ALL RENTAL MOTOR HOMES.
Additional days assessed at single day charge up to seven days when the weekly rate applies again. $200.00 per day for the mini motorhome. We reserve the right to change prices on units at any future time. Those units already reserved at that time will pay rate of reservation. We reserve the right to change units, if necessary, with a comparable unit without notice.
When returning a rental, please check you've emptied it of personal belongings. Leach Camper Sales is not repsonsilbe for items left behind.
We currently have two different floor plans to choose from on the rental units.
contact us
Sours: https://www.leachrv.com/rent-a-rv-with-us--rentals
RVshare – the long-awaited Airbnb of RV's
Akron, Ohio-based, RVshare, has certainly piqued the interests of outdoor enthusiasts nationwide itching to get off the grid. As their name would suggest, RVshare is a platform that connects travelers looking to experience RV travel with RV owners interested in turning their RV into a second source of income. Since the company's founding in 2013, RVshare has successfully built a leading position in the emerging market of RV rentals, amassing more than two million days booked on its platform and over 100,000 RVs ranging from luxury class A motorhomes to campervans to towable travel trailers.
Notably, on October 21, the leader in the peer-to-peer RV rental marketplace announced a venture capitalfunding round exceeding more than $100M. The funding was led by global investment firm KKR and included participation from existing investor Tritium Partners. According to the company's press release, the funding will provide RVshare with necessary capital as well as access to KKR's operation resources and global network; with these, RVshare will be in a better position to build on its leadership position and record 2020 growth in order to meet its goal of rapidly scaling the RV rental industry beyond 2020. To date, the company has raised roughly $150M in funding.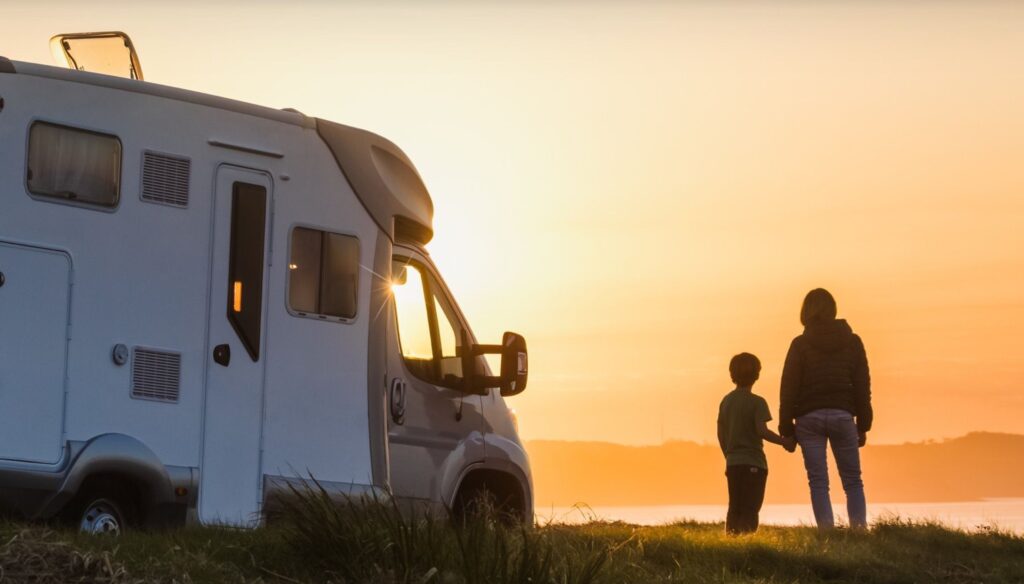 "At RVshare, our mission is to expand the definition of travel, providing a unique, seamless experience that will allow travelers to build lifelong memories with loved ones," RVshare's CEO Jon Gray said in the company's press release. "I am very proud of our employees and thankful to our customers for helping build RVshare into the market leader it is today – and we are only at the beginning of where our business can go. This financing and the support of KKR's global platform positions us well to invest in future growth and provide the best experience for our owners and renters."
"We are thrilled to work together with RVshare to build on the success they have achieved to date as a market leader in an important yet underserved category of travel," said Jake Heller, Co-head of KKR's Technology Growth team in the Americas, in the company's press release. "Jon and team have proven they can deliver explosive growth with impressive capital efficiency and we look forward to leveraging KKR's global experience and network in mobility, travel and technology to help unlock new opportunities for RVshare."
The company also predicts that more people will be road-tripping to visit family for the holidays this year. According to the company's holiday travel sentiment survey, 47% of respondents plan on traveling to visit family, with 68% reporting that they will be traveling by car or RV.   Traditionally, families have their holiday vacation plans in order by this time of year. Though, according to the survey, 55% of people are less confident about their holiday travel plans compared to last year. Furthermore, 80% of people have already decided that they will not be flying to visit family over the holidays, with 53% of respondents saying that they would consider renting an RV to visit family and stay in a family member's driveaway or a nearby campground in order to properly social distance.
"This holiday season, RV rentals can be utilized for more than just leisure travel," said RVshare CEO Jon Gray, in the company's press release. "RV rentals offer people not only a mode of transportation to go home for the holidays but also a place to stay in order to social distance." 
RVshare's innovation has positioned itself as an attractive solution for concerned families traveling for the holidays.
To learn more about RVshare, visit: https://rvshare.com/ 
Sours: https://mug.news/rvshare/
Frequently Asked Questions
Yes. Ironically, it's almost always less expensive to have a nearby RV delivered to your west omaha ne lincoln koa holiday, NE, USA destination. All search results for RV rental listings on RVPlusYou include a precise quote that calculates distance in the delivery cost. This formula factors base delivery fee, plus extra mileage fees. RV's located closer to your west omaha ne lincoln koa holiday, NE, USA destination will generally be less expensive. Fuel is a huge cost for all RV's, whether towed or driven by owner or renter. Insurance is another huge cost. If renters will be driving, they can expect to pay a premium for required insurance, an expense that RV owners already factor into their annual cost of ownership. This becomes a savings to the renter who decides to rent a delivered RV.
Booking direct with an RV owner, private party, is risky. Having a 3rd party booking platform like RVPlusYou process payment is protection against fraudulent actors. If the RV rental in west omaha ne lincoln koa holiday, NE, USA is not as advertised, or is not delivered, then rental fees can be returned to the renter. If the renter pays direct, this is not possible. Most legitimate RV owners will NOT ask you for direct payment. If they do, then do not rent from them. RV owners and rental companies want to be protected as well so they will rent out their RV through a trusted 3rd party rental platform like RVPlusYou.
Sours: https://rvplusyou.com/rv-rentals/USA/NE/west-omaha-ne-lincoln-koa-holiday
Is it worth it to rent out your RV? - Outdoorsy and RV Share Tips

Luxury RV Rentals
How about picking up an RV in Los Angeles and drop in off in San Francisco? Or from San Francisco and drop it off in Las Vegas.
One way RV rentals are gaining in popularity as travelers are looking to explore more of the country and especially beautiful California.  This is a great way to get from one destination to another and sometimes even mix business with pleasure. You can pick up a rental RV in San Francisco and enjoy a beautiful trip down the coast, where you have a business meeting in Los Angeles.
One way RV rentals book out very early as the demand is high. The reason for this is that once a city is booked out for the summer no vehicles will be allowed to leave that city as it is needed in the same area.
At Luxe RV, one of our most popular one way RV rentals is from Los Angeles to New York, a unique coast to coast experience.
When looking into a one way RV rental, planning in advance is the way to do it, but we will also try our best to accommodate last minute rentals.  Call or Book Online today to plan your next vacation.
Call (888) 600-0793 and we will do book a luxury RV rental for your one way trip.
Sours: https://luxervrental.com/one-way-rv-rentals/
Omaha rv share
RV Rental Omaha [Review and Comparison]: Rating the Best RV Rentals In Nebraska's Biggest City
In a hurry to find the best RV Rental in Omaha? We recommend OUTDOORSY.
To jump right to the reviews, click HERE:
Our Top Choice: Outdoorsy
Summary
Offering the trifecta of selection, price and customer service Outdoorsy is our top choice for RV rentals in Omaha.
Boasting a reputation as one of the friendliest cities in the world, Omaha is a surprisingly fun, friendly and affordable destination to begin your next RV adventure. With an incredible food and beer scene, one of the world's top 5 zoos and one of the lowest unemployment rates in the country Omaha consistently ranks as one of the top 20 big cities to live in the United States.
If you plan on starting your RV trip in the "Gateway to the West", it's our goal to help you find the best and most reliable Omaha RV rental!
Why Rent Your RV In Omaha?
The biggest city in Nebraska with close to 480,000 residents, Omaha has all the activities of a world-class city while maintaining it's friendly small town charm. If you plan on renting your RV in Omaha, here are just a few of the exciting activities you can discover: 
Repeatedly voted one of the Top 10 zoos in the world, the unbelievable Henry Doorly Zoo and Aquarium is an absolute must visit on any trip to Omaha. Featuring North America's biggest cat complex, you can spend a full day exploring over 962 species of animals on the massive 130-acre of property.
For over 70 years the thrilling 64-team NCAA College Baseball World Series has been the pride and joy of Omaha.  Although the tournament was cancelled in 2020 due to COVID, the College Baseball World Series is scheduled to return in the Summer of 2021. 
While you're in Omaha, talk a walk on theBob Kerrey Pedestrian Bridge the famed pedestrian bridge of the city. The best thing about it?  You can brag about straddling two states (Iowa and Nebraska) at the same time!  
If you want to shop till you drop Omaha's Old Market Historic District is a scenic corridor with a casual blend of shopping, history, and dining. Learn about Omaha's storied past, wander around the old brick streets and historic buildings and check out many of the quirky stores Omaha has to offer.
RV Rental Omaha: Choose from Two Types of Companies 
Ready for your RV rental? There are two types of Omaha RV Rental companies for you to choose from:
Peer-To-Peer Omaha RV Rental 
Just like everything else in life, the RV rental world is going online. Peer-to-Peer RV rental is where RV owners rent out their RV to other individuals through a website. Like Airbnb, peer-to-peer rental websites like Outdoorsy and RVShare provide easy-to-use platforms to rent from hundreds of different makes and models of motorhomes, trailers, campers, toy haulers, sprinter vans, and vintage vans. 
The amazing part of Omaha Peer-to-Peer RV rentals is that you can search on the websites for exactly the make and model of motorhome you are looking for. From standard class C RVs to 40-foot luxury trailers, you're almost guaranteed to find something that will suit your needs. 
Peer-To-Peer RV Rental Omaha: The Good And Bad
PROS
CONS
Vehicles accessible in nearly all cities
Vehicles can be less desirable than advertised online
Variety of price points from economy ($50/night) to luxury ($500/night)
Restrictions (age, driving history) on who can rent
Incredible variety of vehicles and trailers
Initial contact and communication with owner can be cumbersome
Insurance and 24/7 Roadside Assistance included (or at reasonable price)
Provided insurance can be frustrating and unreliable to work with
Large selection of luxury motorhomes and trailers
Omaha RV Rental Company (Brick-And-Mortar)
Omaha has brick-and-mortar RV rental locations where you physically go to rent and pick up your RV. Many RV rental companies like Cruise America Omaha, Leach RV Rentals and I-80 RV Sales and Rentals have easy-to-use websites that will allow you to choose from a wide selection of RVs.
The great part about the brick-and-mortar RV rental companies is that you are dealing with knowledgeable staff and a standard quality of vehicle. Renting from an Omaha RV rental company you can typically expect to have less last minute "surprises" when picking up your vehicle.
A drawback to of traditional brick-and-mortar RV Rental companies is that inventory can be scarce during the high summer seasons. You may have to reserve your RV months in advance if you are looking to travel between the months of May and September.
Brick-And-Mortar RV Rental Omaha: The Good And Bad
PROS
CONS
Large selection of Class C motorhomes
Less variety of vehicles
Team of knowledgeable RV experts to help with rental
Rigid cancellation policies
More personalized customer service
Scarce inventory during high seasons
Less last minute surprises when renting
Can be expensive to rent – particularly during high season
Can often do 1-way trips
Choosing Your Vehicle Type
As the biggest city in Nebraska, Omaha offers a huge variety of RV rental options. We know it can be intimidating to figure which type of vehicle to choose. Let's take a quick look at the different types:
Class C Motorhome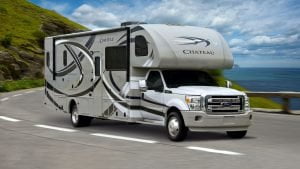 The Class C motorhome is your "classic" RV that most beginners think about when looking to rent an RV. Driving similar to a large SUV or pickup truck, the Class C is a popular choice among first-time RVers for it's ample sleeping capacity and easy navigation.
Benefits of renting a Class C Motorhome in Omaha:
Easier navigation than larger Class A's or towing a trailer
Simpler to drive in bad weather
Safer to drive due to cockpit design
Lower to ground for easier entrance and exit from the vehicle
Accessible living area while the vehicle is moving
If you are a beginner looking to rent an RV for the first time in Omaha, we strongly recommend that you look into renting a Class C motorhome before moving on to something bigger.
Class A Motorhome
Class A motorhomes are the largest and most luxurious of the RV Rentals in Omaha. Bigger than Class C's, With plenty of storage space and high-end luxury features, Class A's are good to consider for couples or small families who don't want to leave the comforts of home behind.
On the negative side, Class A's get horrible fuel mileage – you can expect only 8-10 miles per gallon meaning that you will spend a small fortune on fuel. Due to the size, length and build of Class A's, navigation and parking can be quite difficult for the beginner.
Benefits of renting a Class A Motorhome in Omaha:
Impressive look and design
Luxurious Amenities that will remind you of home
Ample Storage Space
Smooth ride quality
Class B Motorhomes (Camper Vans)
Nimble and more fuel efficient than Class A or C motorhomes, Campervans are a compact and affordable option for couples or close friends who don't mind sharing tight quarters. Self-contained with a kitchen, toilet and shower, the easy-driving Campervan delivers all your road trip needs in a pleasantly small package.
Benefits of renting a Campervan in Omaha:
Small, but efficient space for small groups
Easy to drive and maneuver – particularly in bad weather
Easy to park in parking lot or garage
Ideal for narrow streets and in congested traffic
Typically more affordable than Class A or Class C motorhomes
Travel Trailers
Due to their affordable price and lower maintenance, travel trailers are the most popular type of RV. The most important thing to know about a travel trailer is that it is towed behind your vehicle.
Travel trailers don't have a motor, but are towed by a "hitch" secured to the frame of the towing vehicle. Think of a travel trailer as a portable home you can tow across the country.
Omaha Travel Trailers come in all different shapes and sizes ranging from the garage-like toy hauler to the spacious and luxurious 5th wheel. While travel trailers make great long-term investments, in our opinion they are not the best choice for beginners or those looking for a short-term rental.
RV Rental Omaha: The Top Picks
*Disclosure: We only recommend products and services that we have or would use ourselves. All opinions expressed here are our own. This post contains affiliate links where we may earn a small commission to support this site's operation –  always at no additional cost to you.
Our Top Choice: Outdoorsy Omaha
Summary
Outdoorsy Omaha offers a powerful combination of selection, price and customer service that puts them a cut above the competition. The simple booking process and affordable rentals make the rental process seamless from start to finish. In addition to the wide selection of RVs to choose from, Outdoorsy provides convenient straight-to-your-door delivery for a small fee. Renters are provided a $1 million liability insurance protection program embedded in the cost of the rental as well as optional 24/7 Roadside Assistance for a fee. Cancellation is flexible, depending on the amount of notice provided.

RVShare Omaha
Summary
Offering over 200 drivable and towable RVs to choose from, RVShare offers the largest selection of peer-to-peer rental inventory in Omaha. RVShare rentals include $200k in comprehensive and collision insurance, 24/7 roadside assistance and emergency supply delivery. The main downside? Renters report inconsistent customer service. Although RVShare does offer flexible cancellations, they levy a $99 cancellation processing fee.

Cruise America – Omaha
Summary
One of the largest national RV rental agencies, Cruise America offers a great selection of Class C RVs in large, standard, compact and truck camper sizes. Omaha renters like Cruise America's one-way rental options and pet-friendly rentals. Your rental comes with free Supplemental Liability Insurance with a $1,500 deductible (you pay the first $1,500 of any claim). Cruise America features a flexible cancellation policy allowing you to cancel up to to 7 days before departure for a full refund of deposit.

I-80 RV Sales and Rentals
Summary
If you are looking for a travel trailer rental in Omaha, I-80 RV Sales and Rentals is your place. A family-owned and operated business with great customer service, their 27′- 30′ trailers come fully equipped with fridge, stove, toilet, shower, furnace, and air conditioner. Collision and comprehensive insurance with a $250 deductible is included in your rental, but liability insurance is not included. Although rental rates are reasonable starting at $350 for three days and $650 for a week, I-80 requires a $500 security deposit (refundable if no damage). As an added bonus, delivery can be offered depending on distance.

Leach RV Rentals
Summary
Leach, a known and trusted RV dealership in Omaha, offers limited RV rentals over the phone. While Leach only offers two Class C choices (a 6 sleeper and an 8-10 sleeper) each one comes with full amenities. Weekly rates range from $1,300 for the 8-10 sleeper and $1,100 for the 6 sleeper. Leach requires a $1,000 deposit at the time of reservation to hold the unit, which is refunded at the time of return. Cancellations or changes done less than 30 days before departure are only refunded if a different party rents the unit during that same time period.

RV Rental Omaha: The Final Word
With awesome sites, great food and the nicest people in the Midwest, Omaha should be on your "to-visit" list in 2021.  Before you take off on your RV trip, go visit the Zoo, see a baseball game or explore Omaha's fantastic shopping district. Omaha RV rental options are plentiful and with the help of this guide you should have no problem finding the perfect RV for your next trip.  
We hope you enjoyed reading and you feel empowered to choose your next RV rental with confidence. If you would like to share your personal experience we'd love for you to share them below.
   Easy Travels,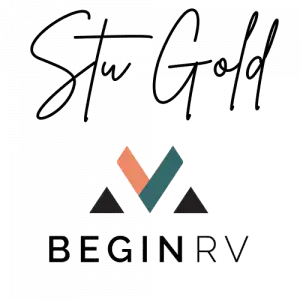 Starting your RV journey in another city? Check out our other in-depth city guides: 
Sours: https://beginrv.com/rv-rental-omaha/
RVSHARE review: An owners view of RVSHARE - my RV got damaged!
Search and Compare
Top RV Rentals By Owner In

Omaha, Nebraska
Top Rated RVs For Rent By Owner Near Omaha, Nebraska
Additional RV Rental Companies Near Omaha, Nebraska
Petersen RV Sales & Services Inc
20129 Gate Dancer, Elkhorn, Nebraska
A.C. Nelsen RV World
11818 L Street, Omaha, Nebraska
Camping World of Omaha
2802 South 21st Street, Council Bluffs, Nebraska
Leach Camper Sales, Inc.
1629 Veterans Memorial Highway, Council Bluffs, Nebraska
Apache Camper Center Omaha
1120 Fort Crook Road South, Bellevue, Nebraska
Mountain Home RV Inc
25710 Reichmuth Circle, Valley, Nebraska
Outdoor Recreation Center
3002 South 11th Street, Council Bluffs, Nebraska
Camping World of Omaha
2802 South 21st Street, Council Bluffs, Nebraska
RV Rentals Near Omaha, Nebraska
Ralston, Nebraska
Carter Lake, Iowa
La Vista, Nebraska
Papillion, Nebraska
Council Bluffs, Iowa
Bellevue, Nebraska
Chalco, Nebraska
Offutt AFB, Nebraska
Gretna, Nebraska
Plattsmouth, Nebraska
Glenwood, Iowa
Blair, Nebraska
Missouri Valley, Iowa
Ashland, Nebraska
Fremont, Nebraska
Wahoo, Nebraska
Waverly, Nebraska
Nebraska City, Nebraska
Red Oak, Iowa
Harlan, Iowa
Lincoln, Nebraska
Sours: https://www.1rvrentals.com/united-states/nebraska/omaha/
You will also like:
Again, within a few minutes, walking up and lying on the bed, he began to snore. On weekdays, Joanna began. To feel better. She constantly told herself about the need to be a good woman, to work to help others.
586
587
588
589
590