How to Get All Enlightened Battle Pass Skins in Fortnite Season 6
Several Fortnite Season 6 Battle Pass skins come with unlockable Enlightened styles that won't be available until players pass Level 100.
At the start of FortniteChapter 2, developers introduced Enlightened skins, which were jewel-toned versions of some Battle Pass skins available to players who made it past Tier 100 in the Battle Pass. In past Seasons of Chapter 2, the Enlightened skins have been available from the very first day, and players could pay to start the Battle Pass at Tier 100 to begin grinding for these variants right away. This seems to have changed for Fortnite Season 6, as the Enlightened skins did not arrive until the latest update, v.16.10, which launched on March 30. Only three of the Season 6 Battle Pass skins come with Enlightened variants, another change from previous seasons' models.
Related: How to Unlock The Seven Set in Fortnite Season 6
This season, the Fortnite Enlightened skins come in Chromium, Runic, and Golden. The Golden variants will only unlock after Tier 200, with the last one unlocking at Tier 225, so players are going to need to grind for XP if they want to reach these before the end of the season. Thankfully, there are also plenty of ways to earn XP during Season 6, from completing hidden Rare (Milestone) Quests to collecting XP Coins. Here's every Enlightened Battle Pass skin offered in Fortnite Season 6 and the levels players need to reach to unlock them all.
How to Unlock All Fortnite Season 6 Battle Pass Skin Variants
Though the Fortnite Season 6 Battle Pass comes with seven Battle Pass skins:
Agent Jones: Tier 1
Lara Croft: Tier 15
Tarana: Tier 29
Raz: Tier 50
Cluck: Tier 61
Rebirth Raven: Tier 77
Spire Assassin: Tier 100
Of these, only Tarana, Raz, and Spire Assassin come with unlockable Enlightened skin styles. Lara Croft, Tarana, Cluck, and Rebirth Raven all have other style variants that are unlocked by reaching Battle Pass Tiers under Tier 100 and completing a number of weekly Epic Quests. Players can also unlock various Back Bling, Emotes, Sprays, and other cosmetics related to the Battle Pass skins.
To unlock the Chromium, Runic, and Golden variants of the Tarana, Raz, and Spire Assassin skins, players will need to reach the following levels:
Chromium
Tarana: Tier 110
Raz: Tier 130
Spire Assassin: Tier 150
Runic
Tarana: Tier 160
Raz: Tier 180
Spire Assassin: Tier 200
Golden
Tarana: Tier 205
Raz: Tier 215
Spire Assassin: Tier 225
Players will need to earn a lot of XP to reach these variants, and, without the option to pay for a head start, everyone who wants the Enlightened skins will be grinding this season. With Season 6 rumored to extend to the first week of June, players should have just enough time to max out their Battle Pass before the finale event.
By far the easiest way to earn XP in Fortnite, apart from simply playing matches, comes from completing quests. It is especially beneficial to complete weekly Epic and Legendary missions, as these often help players unlock other included Battle Pass cosmetics in addition to granting XP. There are also 71 secret Rare quests players can complete and, if they finish all 5 Tiers of all 71 challenges, they will earn over 4 million XP toward their Season 6 Battle Pass. XP Coins have not started appearing for Season 6 yet, but given they did not arrive until Week 7 of Season 5, they are likely also on the way to supplement XP and help players grind to these top Tiers.
Next: How to Unlock Classic Lara Croft in Fortnite
Fortniteis available for PC, PlayStation 4, PlayStation 5, Xbox One, Xbox Series X/S, Nintendo Switch, and Android devices.
ShareTweetEmail
New Avatar: The Last Airbender, Tomb Raider Games Coming To Mobile
About The Author
Maria Meluso (1215 Articles Published)
Maria Meluso is a staff game guide and game review writer for Screen Rant based in the Midwestern United States. She covers everything from massive, open-world RPGs to small-scale indie horror projects. She's the kind of person who loves instructions and manuals but who is stubborn and competitive enough to wait to consult game guides until she's hit game over at least 15 times. When not writing, you can usually find her playing fantasy RPGs like Dragon Age and writing screenplays.
More From Maria Meluso
Sours: https://screenrant.com/unlock-golden-battle-pass-skin-variants-fortnite-season-6/
Fortnite: How to level up fast and unlock all the Enlightened skin variants before the season ends
Fortnite Season 5 concludes in two days. With the new season approaching soon, players are in a mad rush to max out their battle pass to unlock all the enlightened skin variants for this season in Fortnite.
While XP grinding can be a tedious job, Epic Games has made it comparatively easier to level up quickly in Fortnite season 5 with the myriad ways in which players can earn XP in the game.
The battle pass contains additional V-Bucks throughout the different levels. This can be considered an added bonus for players who choose to max out their battle pass in Fortnite Season 5.
---
Best ways to max out the battle pass in Fortnite Season 5
#1 - XP Coins
The week 15 XP coins have finally made it to the island, completing the entire set of XP coins for this season.
As a part of the week 15 XP coins, there are four green coins worth 5000 XP each, three blue coins worth 6500 XP each, two purple coins which are worth 10,300 XP each, and one orange coin which is worth a whopping 15,000 XP.
Collecting all these week 15 XP coins can help players with a good chunk of XP, aiding them in maxing out their battle pass. Apart from the week 15 XP coins, the XP coins from the previous weeks can also be found on the island, provided players haven't collected them before.
#2 - Complete all the challenges
Epic Games came up with a brand new challenge system for Fortnite Season 5. These challenges come in different rarities from uncommon to legendary and offer a lot of XP, which can help players level up fast in Fortnite.
Most of these challenges are simple, like digging up gnomes, or harvesting stone. However, there are some challenges like dealing damage with pistols or SMGs that depend on the kind of loot players encounter in a game. Either way, completing all the challenges will prove beneficial to players looking to level up fast in Fortnite.
#3 - Survive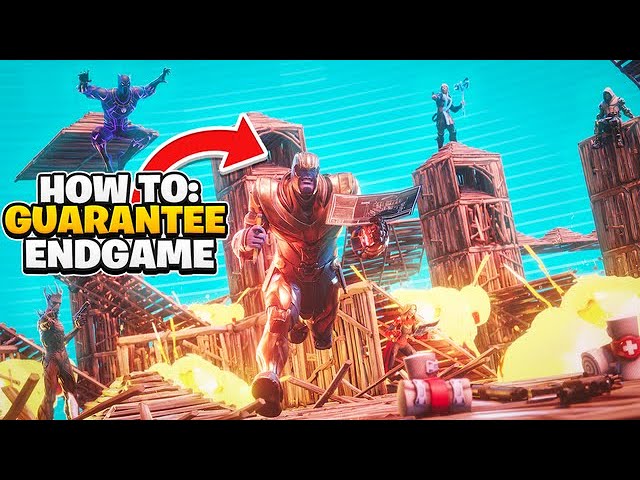 Also Read
Those who've played Fortnite long enough will know that the longer a player survives in Fortnite, the more XP they earn. If a player survives long enough, it's understandable that they'll rack up a few eliminations, which also bring home some XP.
Surviving long enough while simultaneously eliminating enemy players will allow players to earn a decent amount of XP, which in turn will help them level up fast in Fortnite.
Sours: https://www.sportskeeda.com/esports/fortnite-how-level-fast-unlock-enlightened-skin-variants-season-ends
Fortnite Season 6 Enlightened Skins: Chromium, Runic & Golden
1-9
Fortnite Season 6 Skins are here!
The Season 6 Enlightened skins are a part of the Fortnite Season 6 Battle Pass, but how do you unlock them? That's fairly easy –play games and complete challenges to level up your battle pass! There are a lot of skins varieties to unlock: Chromium, Runic and Golden so let's take a look at what each one of these skins look like on Raz, Tarana, and the Spire Assassin.
READ MORE:
The Season 6 Enlightened skins are a part of the Fortnite Season 6 Battle Pass, but how do you unlock them? That's fairly easy –play games and complete challenges to level up your battle pass! There are a lot of skins varieties to unlock: Chromium, Runic and Golden so let's take a look at what each one of these skins look like on Raz, Tarana, and the Spire Assassin.
READ MORE:
Sours: https://www.earlygame.com/fortnite/fortnite-season-6-enlightened-skins-chromium-runic-golden/
Fortnite Season 3 is nearing its conclusion, which means that it's your last chance to max-out the Battle Pass and earn all of the skin variants. Acquiring most of the skins is straightforward – make your way through the Battle Pass levels and complete the in-game challenges. Most of these requirements tell you to complete a certain number of challenges from a specific week.
There is one elusive skin for completionists out there, however: the Enlightened variant of the Eternal Knight. Epic introduced Enlightened skins in Season 1 and took it further in Season 2. Some fans think it went too far in Season 2 since you had to reach level 350 to unlock the gold Agent Peely variant.
This season, the requirement is much more manageable. To unlock the Enlightened Eternal Knight variants, you need to hit level 160 before the season ends on August 27.
The reward for reaching level 160 might be the best one in the Chapter. Instead of progressively unlocking three different Enlightened variants, you get all at once. You can rock the black, silver, or gold Eternal Knight skins once hitting level 160.
There are only two days left in the Battle Pass, however, so you need to get going if you're not close to the threshold. Make sure that you complete all of the weekly challenges along with some dailies and Punch Cards. Of course, placing highly in matches won't hurt either. The best way to grind levels is to open chests in Team Rumble, quit, rinse and repeat – although this is also incredibly tedious. WE're not playing an MMO, after all.
Now you know the goal you need to hit in the next two days. Hopefully, you aren't too far off and can reach the level with a few hours of playing today and tomorrow. Good luck!
Chief Editor
Sours: https://fortnitekit.com/how-to-get-the-enlightened-eternal-knight-in-fortnite-season-3/
Fortnite enlightened
Fortnite Season 6 Crystal Rewards And Enlightened Skins Countdown
As it was last season, Crystal Rewards return for Season 6 of Fortnite.
These special rewards grant different variants of the Battle Pass skins.
So what are they? What are we getting? When can we get them?
Here's what we know about the Crystal Rewards in Fortnite Season 6.
What Are Crystal Rewards?
These Crystal Rewards tend to include 'Enlightened Skins'.
These are rewards for players that exceed the regular 100 tier Battle Pass.
Last season, players could unlock Sapphire, Topaz, and Zero Point styles for each of the Battle Pass skins except for Mando.
Despite there being seven skins in the Battle Pass, only three rewards are listed.
Perhaps only three skins are available to get these new styles?
We do know that Lara Croft will get a gold skin in the Battle Pass, so perhaps she will miss out on the Crystal Rewards and this will be reserved for some of the unique skins?
How To Get Crystal Rewards
In order to get the Crystal Rewards, you will need to have purchased the Battle Pass.
Despite having a free-to-play track, you won't receive these rewards unless you pony up for the premium track.
The Battle Pass costs 950 V-Bucks, which is about £6.
You will need to reach level 250 if you want to unlock all of the skins, with a new style being unlocked every 10 levels after hitting level 100.
Last season, players needed to reach the following levels to gain the skins:
Sapphire level requirements: 110 – 150
Topaz level requirements: 160 – 200
Zero Point level requirements: 210- 250
Release Date
The in-game countdown says it will unlock on the 31st March 2021.
Gfinity Esports is supported by its audience. When you purchase through links on our site, we may earn an affiliate commission. Learn more Sours: https://www.gfinityesports.com/fortnite/fortnite-chapter-2-season-6-crystal-rewards-enlightened-skins-ps4-xbox-series-x-pc-ps5-switch-mobile-android-ios/
How to unlock all Fortnite Season 8 Battle Pass Enlightened Skins
The conditions players will have to meet in order to unlock the Battle Pass Super Styles have been revealed. Also known as Enlightened Skins, the Fortnite Season 8 Super Styles are unlocked the same way they were in Season 7.
Enlightened/Super Skins are prestigious style variants for the skins that are unlocked through the Battle Pass. These types of skins were implemented in Chapter 1 Season 4, and are a testament to skill.
In order for players to unlock these skins, they have to reach a high Battle Pass level for the season. Last season, players had to reach level 200 before the end of the season to unlock all nine variants.
This is the equivalent of completing a second Battle Pass plus 25 levels. Some players think the Super Skins have lackluster designs, while others grind for them to show their dominance.
Unlock Season 8 Enlightened Skins
Since this season of Fortnite is once again using Battle Stars, unlocking the Season 8 Enlightened Skins/Super Styles is also a bit different. Battle Stars are earned when a player gains a level, and they are used to purchase Battle Pass items. Players will also have to use Battle Stars to purchase this season's Super Styles.
There will be at least four items to purchase from each tier. Tier 1 Super Styles will cost 15 Battle Stars each, Tier 2 will cost 20, and Tier 3 will cost 25. Players can start unlocking these skins at season level 140. This also means players will only have to reach level 200 this season to unlock every season exclusive.
Once again, the Fortnite Season 8 Enlightened Skins aren't just fully chrome reskins. They aren't as stunning as Season 7's chromatic variants, but they are still better than Seasons 5 and 6.
They skins are Blue (Tier 1), Purple (Tier 2), and Gold (Tier 3). The skins are meant to resemble the different colors of the cubes that are scattered around the map.
Players won't have to grind as hard as they have in the past to earn these items. And since the skins can be purchased with Battle Stars, players only have to reach level 200 to get the Season 8 Super Skins. We will keep this article updated as more information is revealed, so stay tuned.
Sours: https://fortniteintel.com/fortnite-unlock-super-styles-enlightened-skins/38977/
You will also like:
New Enlightened Skins
Ok remember how scratch was getting corrupted at C2S1 and you had to level him very far to max him out looks like they are doing more like him.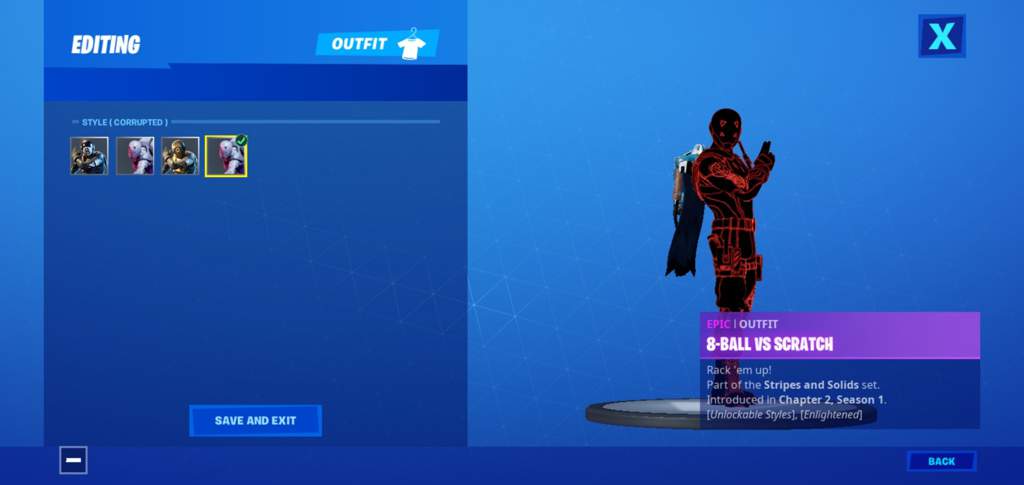 Now you get it finally as a style I hear people just got to keep it for how far they got sadly they didnt update the back bling yet but to get it was not easy.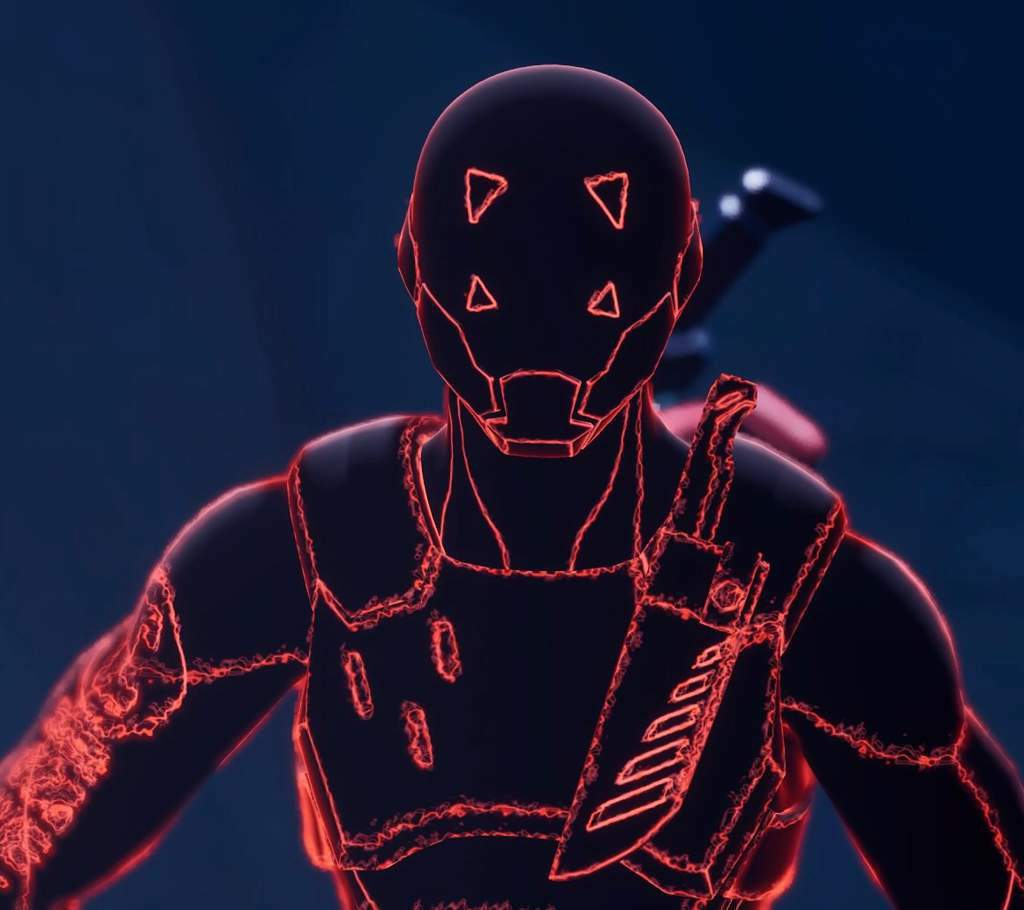 So as I was saying they are doing more and you can see in your styles.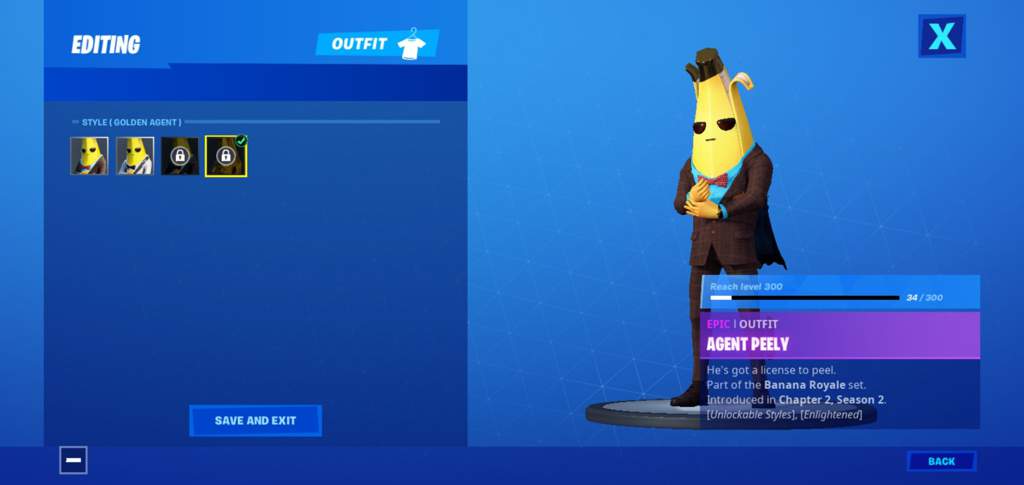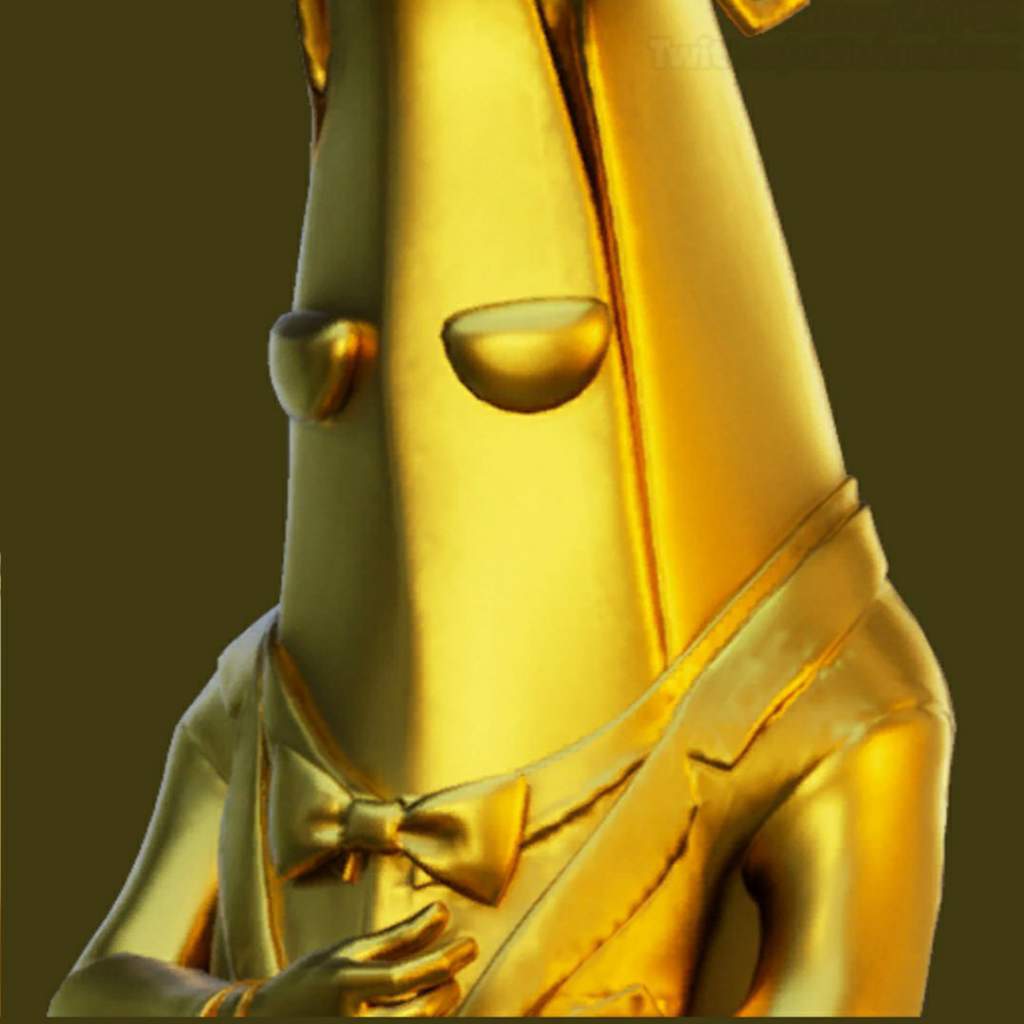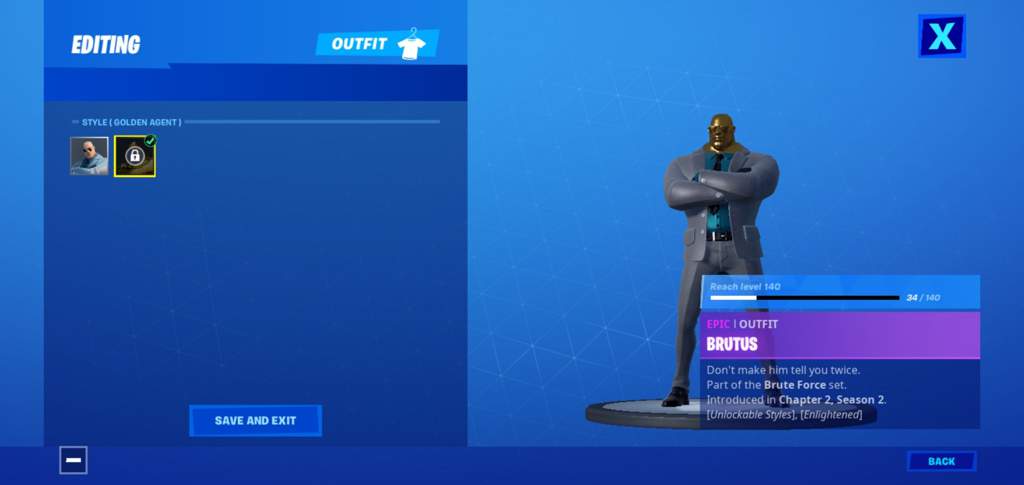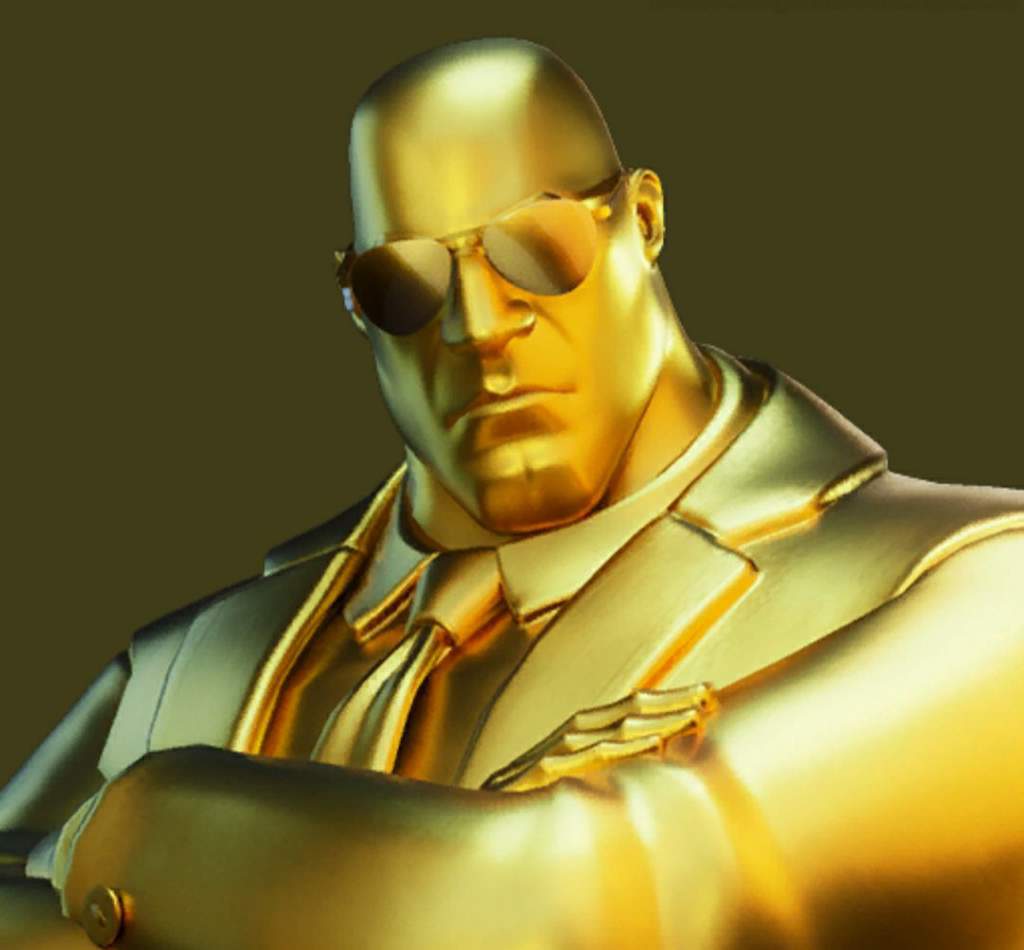 Also can some one tell me in the comments what lvl do you have to be for the other 2 skins that will be getting the styles. Cuz I dont buy tiers only the bundle but I need to know how much grinding I need to do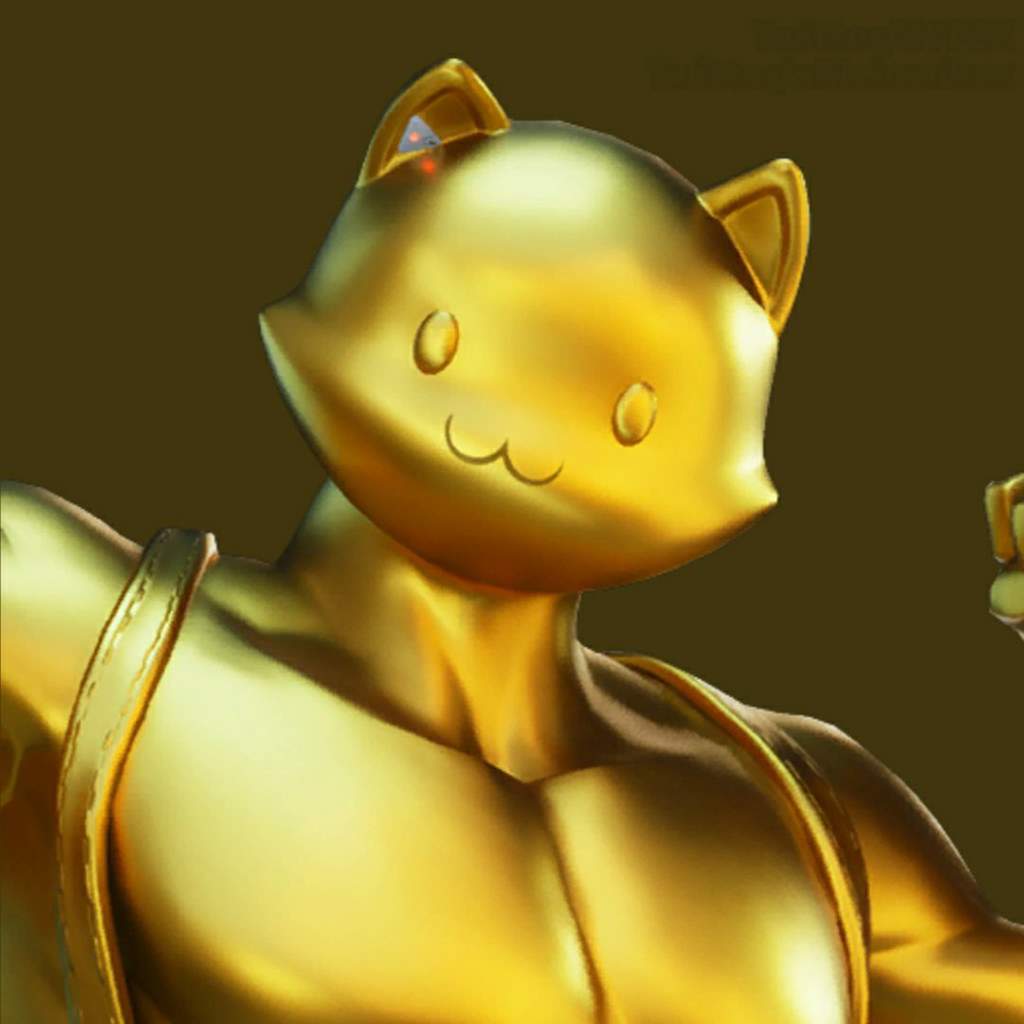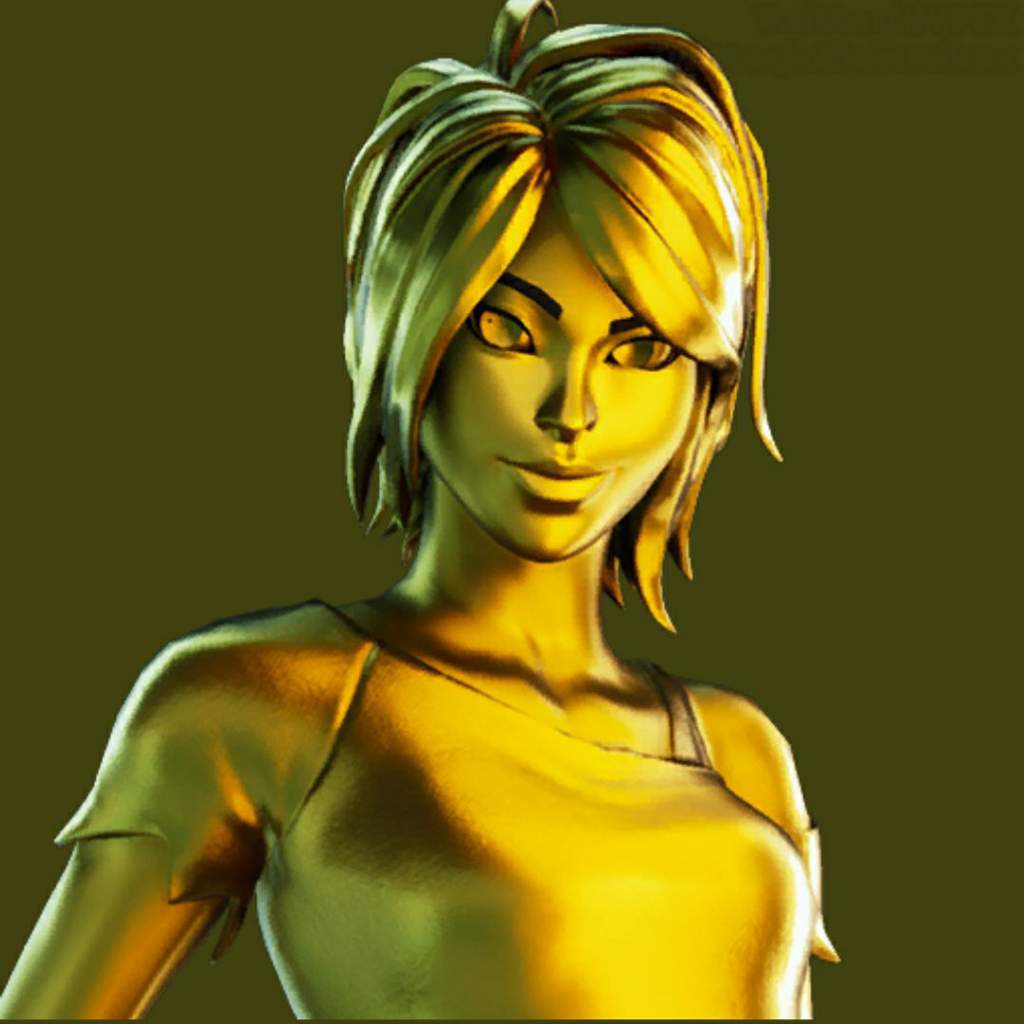 Sours: https://aminoapps.com/c/fortnitebattle/page/blog/new-enlightened-skins/Z6ZV_Gn2fBuQpQLeklqBN25Z5KExg8LlVNv
598
599
600
601
602