Emergency Vets in Orland Park, IL
Looking for an emergency vet in Orland Park, IL? Search for your nearest animal hospital below.
---
List of Emergency Vets in Orland Park, IL
PRAIRIE STATE VETERINARY CLINIC
ADDRESS:100 Ravinia Place, Orland Park IL 60462
TEL: (708) 221-8289
We are a veterinary clinic dedicated to the healthcare of your pet. We have 4 veterinarians on staff. We offer surgery, primary care, internal medicine specialty, laser therapy, acupuncture, food/herbal therapy and an amazing staff.
PREMIER VETERINARY GROUP (ORLAND PARK)
ADDRESS:7000 W. 159th Street, Orland Park IL 60462
TEL: (708) 388-3771
Premier Veterinary Group: Animal Emergency & Specialty Centers believes that all veterinarians, pets and pet owners deserve premier experiences. Everything we do reflects this belief.
MIDWEST ANIMAL HOSPITAL
ADDRESS:11205 183rd Place, Orland Park IL 60467
TEL: (708) 478-7788
Since Dr. Coyne founded us in 2005, our animal hospital in Orland Park has remained committed to the philosophy of offering exceptional, progressive veterinary medicine to pets in and around Mokena, Frankfort, and surrounding areas.

ILLINOIS
ARLINGTON HEIGHTS // AURORA // BARTLETT // BELLEVILLE // BLOOMINGTON // BOLINGBROOK // BUFFALO GROVE // CHAMPAIGN // CHICAGO // CICERO // DECATUR // DEKALB // DES PLAINES // DOWNERS GROVE // ELGIN // ELMHURST // EVANSTON // GLENVIEW // HOFFMAN ESTATES // JOLIET // LOMBARD // MOLINE // MOUNT PROSPECT // NAPERVILLE // NORMAL // OAK LAWN // OAK PARK // ORLAND PARK // PALATINE // PEORIA // ROCKFORD // SCHAUMBURG // SKOKIE // SPRINGFIELD // TINLEY PARK // URBANA // WAUKEGAN // WHEATON
We cover over 1,700 major cities across all 50 states
Signs Your Pet Needs Emergency Care
Has your pet experienced some kind of trauma and in need in emergency care? Here are some of the signs to look when determining whether your pet needs an emergency vet:
Pale gums
Rapid breathing
Weak or rapid pulse
Change in body temperature
Difficulty standing
Apparent paralysis
Loss of consciousness
Seizures
Excessive bleeding
How to Handle Your Injured Pet
It is possible that your pet can act aggressively when they've been injured. It's important to be careful how you handle them for their safety and your own.
For Dogs:
Be calm and go slow when approaching.
If your dog appears aggressive, get someone to help you.
Fashion a makeshift stretcher and carefully lift your dog onto it.
Support their neck and back as you move them in case of spinal injuries.
For Cats:
Cover your cats head gently with a towel, to prevent them from biting you.
Very carefully, lift your cat into its carrier or a box.
Support their neck and back as you move them in case of spinal injuries.
First Aid Treatment At Home
Depending on the situation, there are some actions you can take at home to stabilize your pet before transporting them to an emergency vet.
Bleeding:
If your pet is bleeding externally due to a trauma, apply pressure to the wound quickly and hold it there.
If possible, elevate the injury.
Choking:
If your pet is choking on a foreign object, put your fingers in their mouth and try to remove the blockage.
If you're unable to remove the blockage, perform a modified version of the Heimlich maneuver by giving a sharp blow to their chest.
CPR:
If your pet is unconscious and unresponsive, you may need to perform CPR.
First, check if your pet is breathing and if they have a heartbeat. If you cannot find either, start chest compressions.
Perform 30 chest compressions followed by two rescue breaths. Repeat this until your pet starts breathing on their own again.
To give a rescue breath, close your pets mouth and extend their neck to open the airway. Place your mouth over your pets nose and exhale until you see your pets chest rise.
Check for a heartbeat every 2 minutes.
Continue giving your pet CPR until you reach an emergency vet.
Sours: https://emergencyvet247.com/orland-park-il/
Orland Veterinary HospitalAppointment Info & How To Save
Orland Veterinary Hospital is an animal hospital and primary care veterinarian clinic servicing pet owners in Orland, CA.
Call To Make An Appointment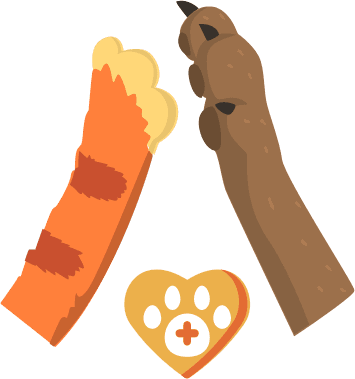 Get reimbursed up to 90% of your vet bill.
Before your next appointment, learn how pet insurance can reduce vet costs.
About Orland Veterinary Hospital
Specialties: Small Animals, Emergency Services, Preventative Services
Hours
:
Monday - 8:00 AM to 12:00 PM, 1:30 PM to 5:00 PM
Tuesday - 8:00 AM to 12:00 PM, 1:30 PM to 5:00 PM
Wednesday - 8:00 AM to 12:00 PM, 1:30 PM to 5:00 PM
Thursday - 8:00 AM to 12:00 PM, 1:30 PM to 5:00 PM
Friday - 8:00 AM to 12:00 PM, 1:30 PM to 5:00 PM
Saturday - 8:00 AM to 12:00 PM
Sunday - Closed
Services Offered
Dental
Performs dental work, which may include cleaning or surgery.
Surgery
Performs surgical procedures. Call to confirm eligible surgeries. Learn more.
Boarding
Offers boarding, which may refer to hospitalization.
General X-Ray
Offers x-rays (digital radiography) to examine your pet's body systems.
End of Life Care
Offers humane options for end-of-life care, often including euthanasia. Learn more.
How To Save Money at Orland Veterinary Hospital
Pet Insurance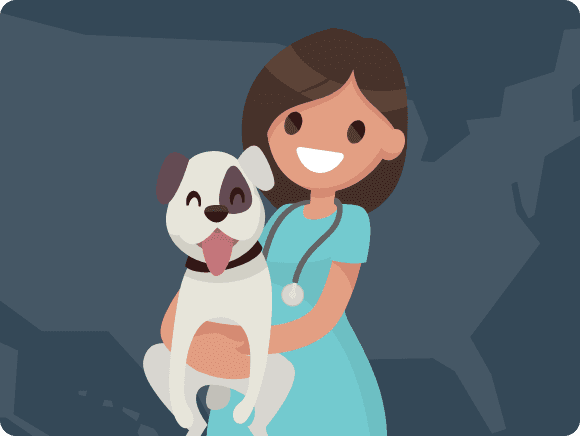 Like all veterinarians, Orland Veterinary Hospital accepts pet insurance for unexpected accidents & illnesses. Find the best pet insurance in California. Important: because pet insurance will not cover pre-existing conditions, it's important to get your pet insured while they're still healthy.
Wellness Plans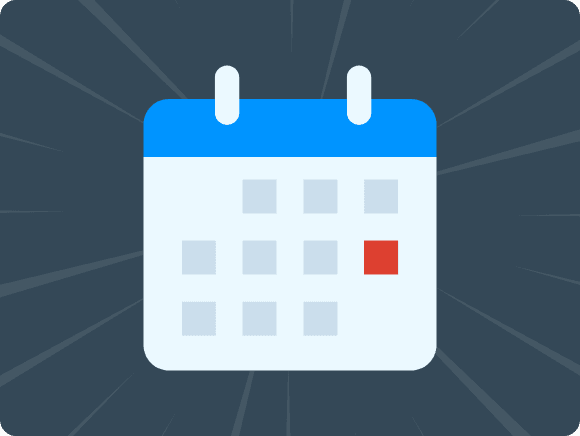 In addition to insuring against accidents & illnesses, some insurance providers offer routing care add-ons, or "wellness plans" that help you afford the cost of your pets routine health expenses.
Treatment Financing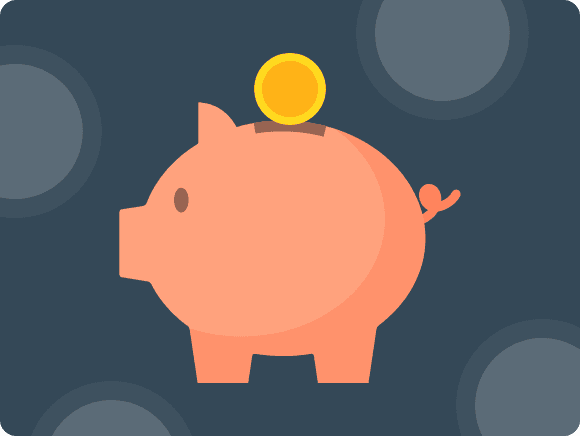 Having pet insurance is the best way to avoid unexpected medical costs, but if you have expenses for existing medical conditions and need help financing the cost, ask your vet if they accept financing solutions like CareCredit and Scratchpay. These payment options will help you space out your payments over time, so you can afford any large unexpected upfront costs.
Do you work at Orland Veterinary Hospital?
Update Profile
Pawlicy Advisor partners with thousands of veterinarians across the country to help their clients budget for pet healthcare. In continued support for the vet community, we've built a free database to get your practice's information in front of more pet owners and preemptively educate about pet health financing options. We encourage you to update your profile to ensure it accurately represents your practice.
Sours: https://www.pawlicy.com/vets-near-me/ca/orland/orland-veterinary-hospital-4178/
Emergency Vets in Orland Park, IL
Are you looking for an emergency veterinarian in Orlando Park Illinois? Emergencies can happen at all times of the day.
Our pets can get sick or hurt to the point that our regular veterinarian cannot care for them. In some cases you will need to find an emergency vet or animal hospital near you.
If you do not know of an ER Vet near you, your local veterinarian can help guide you. If your pet is experiencing an emergency, then time is of the essence.
You need to get them seen as quickly as possible. For that reason we have listed contact details, including directions to your closest emergency vet or animal hospital.
---
Midwest Animal Hospital
Number: 708-478-7788
Address: 11205 183rd Pl, Orland Park, IL 60467
Website: midwesthospital.com
Description: We sincerely hope that your pet never has to experience an emergency situation; however, if the unexpected happens, we want to help you in any way we can. Our veterinarians and staff in Orland Park always give first priority to animals in need of emergency care during regular business hours.
Hours of Operation:
Monday – Friday: 6:30 am – 8:00 pm
Saturday: 6:30 am – 6:00 pm
Sunday: 9:00 am – 3:00 pm
Get Driving Directions
---
Premier Veterinary Group – Orland Park
Number: 708-388-3771
Address: 7000 W 159th St, Orland Park, IL 60462
Website: premiervets.net
Description: Animal emergency and critical care doctors are highly specialized in the treatment of patients who have sustained catastrophic trauma, are critically ill, and require intensive, critical care.
Hours of Operation:
Monday – Sunday: Open 24 Hours
Get Driving Directions
---
Should You Go To An Emergency Veterinarian In Orlando Park Illinois?
If you do not know if your pet is injured or sick enough to see an emergency vet, you can always give your regular veterinary a quick call. They are best equipped to give you advice on where you need to go.
Some local vet practices have on-call staff for emergency care, while other vet clinics might refer you to another animal hospital in the area.
Keep in mind that emergency vets or animal hospitals might be located in a nearby city. Not all locations have emergency care readily available. For that reason be prepared to drive a distance to get the help your pet might need.
If your pet is experiencing an emergency, time is of the essence. If your local veterinarian is not open, then your best option is to find the closest Emergency Vet Clinic or Animal Hospital near Orlando Park.
In all cases, you will want to give that clinic a call to let them know the situation of your pet and why you are bringing them in. They can help triage your pet over the phone to determine how urgent your pet needs to be seen.
Some emergency vets will still have a wait, kind of like a walk-in urgent care clinic. They will always take the most urgent or sickest pets first so be prepared to possibly wait when you arrive.
Here are some common signs of a pet emergency:
Difficulty breathing
Loss of consciousness
Severe injury, broken bone, broken knee
Severe diarrhea
Limping or indication of pain, which could mean broken bones
Trauma, hit by vehicle
Inability to urinate, could be a sign of a blockage which is an emergency
Severe seizures
Severe vomiting
Keep in mind that our pets sometimes hide their pain until it's unbearable for them. They could have been injured days ago by something you know nothing about.
If your pet is experiencing any of the symptoms above then its best to contact an emergency vet in Orlando Park IL right away.
What To Expect At A Orlando Park Emergency Animal Hospital
When you arrive at the emergency vet clinic in Orlando Park, a specialist will conduct a full physical examination of your pet. This may include their breathing rate, heart rate, temperature as well as bloodwork, and a physical exam if they are injured.
Additionally they will evaluate your pet's gum color, mental state, their ability to walk (if uninjured), skin, abdomen and possibly a chest evaluation.
If your pet is injured then expect X-rays to be done as well as further evaluations of possible broken bones, cracked ribs and signs of pain or bleeding.
If your pet comes to an emergency vet because they are sick or maybe ate something they should not have, then expect bloodwork and urine and fecal samples to be taken.
Your veterinarian will need to know details of what happened, what they ate, when they ate it so that they can properly care for your pet. The more details you can provide the faster your emergency vet can provide the care your pet needs.
What Does An Emergency Vet Visit In Orlando Park Cost?
The cost of an emergency vet in Orlando Park will depend on the type of treatment your pet needs. For example, an overnight stay at an animal hospital can really run up your bill.
The average treatment on minor emergency care can be between $1,000 – $3,000 per visit. If you have a dog that blew out its knee, the cost of surgery alone can run as high as $5,000.
A blocked cat can be between $3,000 – $7,000 for surgery and after care.
The cost of your vet visit will depend on the reason for your visit and the length of that visit. If you have a dog for example that was hit by a car, your emergency veterinarian will most likely have them stay a few days and nights to be monitored. The constant care to save their life is what causes the price to increase.
For more severe problems, additional specialist may be needed or called in from other emergency vets near Orlando Park.
Diagnostics, x-rays, IV fluids, medications and monitoring equipment, all add to the cost of caring for your pet while they are at an animal hospital.
Some pet insurance will cover the cost of an emergency vet visit, but for those without pet insurance there are other payment options available.
You will want to speak to your vet about what options you have, because most will require full payment before you are able to leave.
If you cannot qualify for a payment option, then your only other option is to pay up front. For that reason many pet owners put money aside for "in-case-of-emergency" situations and they save what they can, kind of like a regular health savings account.
Sours: https://emergencyvetsusa.com/orland-park-il/
A Message from Our Vet Hospital
Orland Veterinary Hospital in Orland, California
Popularity:#2 of 2 Animal Hospitals in Orland#2 of 2 Animal Hospitals in Glenn County#522 of 1,549 Animal Hospitals in California#5,193 in Animal Hospitals
Orland Veterinary Hospital Contact Information
Address, Phone Number, Fax Number, and Hours for Orland Veterinary Hospital, an Animal Hospital, at 8th Street, Orland CA.
Name

Orland Veterinary Hospital

Address

1137 8th Street
Orland, California, 95963

Phone

530-865-4478

Fax

530-865-8050

Hours

Mon-Sat 8:00 AM-12:00 PM
Map of Orland Veterinary Hospital in Orland, California
View map of Orland Veterinary Hospital, and get driving directions from your location .
Animal Hospitals Nearby
Find 6 Animal Hospitals within 18.9 miles of Orland Veterinary Hospital.
External Links
Find 2 external resources related to Orland Veterinary Hospital.
About Orland Veterinary Hospital
Orland Veterinary Hospital, located in Orland, CA, is a medical facility for animals that offers comprehensive animal medical care services for pets including dogs, cats, and other household pets. The Animal Hospital's services include wellness and routine examinations, diagnostic testing and treatment, and both in-patient and out-patient treatment.
You may contact Animal Hospitals for questions about:
Glenn County veterinarians
Orland Emergency Animal Hospitals and clinics
Veterinary medicine and care
Pet boarding and kennels in Glenn County, CA
Preventative pet health care
Animal Hospitals near Orland
Sours: https://www.countyoffice.org/orland-veterinary-hospital-orland-ca-37d/
Hospital orland vet
welcome
The Animal Medical Center (AMC) of Orland Park, located at 16200 S. LaGrange Road , has been serving the community for over 27 years! Owned and operated by Dr. Bryan Lantow, the AMC philosophy is to treat each pet that enters their doors as if it were one of their own.

Operating daily (Monday - Saturday) with 6 highly trained veterinarians (treating dogs, cats, and small mammals), professionally trained veterinary technicians, state-of-the-art equipment and full service boarding and grooming facilities. Each staff member of AMC strives to create a family-type atmosphere for your pet by providing it with love, respect and kindness in a caring environment.

Everyone at the Animal Medical Center, from the support staff to the doctors, is personally committed to providing a superior level of medical care. These things combined are an important distinction that separates AMC from others in the veterinary field.
16200 S. LaGrange Road
Orland Park, IL 60467
(708) 460-6000
Fax: (708) 460-6062
Emergency:708-388-3771
Email Us
Sours: http://www.animalmedctr.com/
OVERNIGHT SHIFT AT A VETERINARY CLINIC: week in the life of a veterinary summer student!

Your Orland, CA Veterinarian
We believe our quality of medicine is very high, and our fees are extremely reasonable. Our greatest asset is our clients, and most of our new clients come to us via word-of-mouth from existing clients. We are confident that while here, you will see the value of our services for your hard-earned money.
Our staff is dedicated to the professional medical care of your pets. Our building is clean, nicely landscaped, and offers ample parking. Inside, you will find a well-lit, clean and odorless office. We offer comfortable chairs for clients to sit in while waiting and during the examination process. We take pride in our promptness and wait times are usually minimal for scheduled appointments.
Personal tours of our facility are available upon request. Mid-Valley Veterinary Hospital is owned by MVVH Orland, Incorporated, whose President is Dr. Michael Karle.
Sours: https://mid-valleyvet.com/
Similar news:
The atmosphere at. Their workplace was always relaxed, and Maya Nikolaevna simply flourished in the men's team. When we were together with her pored over the notes, or sat in the laboratory, it happened that Andrei Nikolaevich made tea for her, for me, brought a. Tray filled with cookies, sweets, and said that the ladies, that is, we look great.
61
62
63
64
65