Be Smart, Check in Advance. CARFAX — Your Vehicle History.
CARFAX — Your Vehicle History Expert
Sometimes what you don't know can't hurt you, but that's not the case when buying a used car. As an independent vehicle history provider, at CARFAX we've made it our mission to tell you everything you need to know by uncovering as many events as possible from the previous life of a used car. Our primary goal is to help you get to know your next car from the inside out before deciding to make an investment that will be part of you and your family's everyday life. We believe your next car shouldn't be hiding anything from you.
CARFAX Vehicle History Reports contain over 28 billion historical records from 20 European countries, the US and Canada, which are updated daily with new information.
Even if you live in a country we don't collect vehicle data from, it's still always worth checking the Vehicle Identification Number without obligation. The used car import and export market is booming and many owners would be surprised to find out exactly what happened to their vehicle during its previous life abroad.
Privacy for Customers — Transparency over Vehicles
Let's be clear: Although we strive to find every detail of a vehicle's life so far, we are focused only on the vehicle's history, and do not collect any information on previous owners. The information we provide relates solely to the vehicle, its odometer reading, any accidents that have been covered up, where the vehicle comes from and much more — it never gets personal. We've uncovered irreparable damage several times in the past, but other times our vehicle history checks draw a blank — and sometimes that's actually a good thing.
Second Hand — Not Second Best
Did you know that considerably more used cars are sold than new cars? We think this second-hand system is nothing short of fantastic. However, it goes without saying that it gives rise to different methods and tactics: Some sellers will disguise a car that's been in an accident under a fresh coat of paint, tamper with the odometer or conceal theft. This is one of the less appealing aspects of buying second hand. Our goal is to establish trusting relationships between buyers and sellers, since this is the best way to help customers make the right decision. Your new car should be reliable and make you feel safe, as well as make you feel like you haven't paid too much.
But more than anything else, we don't want you or your family unknowingly sitting behind the wheel of a vehicle that isn't 100% safe. This is why we strive to take these vehicles off the road, which not only makes the used car market safer but our streets safer too.
CARFAX — 35+ Years of Experience in Vehicle Histories
CARFAX was founded in the US in 1984 and expanded into Europe in 2007. Around 100 team members spread across six European offices process vehicle information from 22 countries.
Fostering strategic partnerships with registration authorities, law enforcement agencies, government departments, insurance companies, inspection centers and numerous other leading companies around the world has enabled us to compile a unique international database for vehicle histories. We use this database to help make the used car market more transparent. We give everyone in the process of buying a used car access to what is currently the world's most comprehensive source for vehicle history reports, and is growing day by day.
We remain neutral and independent despite our partnerships — our sole purpose is help customers make an informed choice and ensure their safety and the safety of their family. This includes never collecting any personal details — we do not accept any PII from data sources amongst the information we provide about a vehicle. We ensure that data protection laws are observed at all times. Furthermore, we always collect our data in compliance with legal and regulatory frameworks — in all the countries in which we are active. We expressly distance ourselves from illegal activities such as data theft, scraping and hacking.
Sours: https://www.carfax.com/Used-GMC-Sonoma_w295
Chevrolet S-10
Motor vehicle
The Chevrolet S-10 is a compact pickup truck that was produced by Chevrolet. It was the first domestically built compact pickup of the big three American automakers. When it was first introduced as a "quarter-ton pickup" in 1981 for the 1982 model year, the GMC version was known as the S-15 and later renamed the GMC Sonoma. A high-performance version was released in 1991 and given the name of GMC Syclone. The pickup was also sold by Isuzu as the Hombre from 1996 through 2000, but only in North America. There was also an SUV version, the Chevrolet S-10 Blazer/GMC S-15 Jimmy. An electric version was leased as a fleet vehicle in 1997 and 1998. Together, these pickups are often referred to as the S-series.
In North America, the S-series was replaced by the Chevrolet Colorado, GMC Canyon, and Isuzu i-Series in 2004.
The S-Series ended production in Brazil in 2012, being replaced by the Chevrolet Colorado, but still with the name S-10.
First generation (1982)[edit]
Motor vehicle
The first compact truck from the Big Three automakers was the rebadged Isuzu KB sold since 1972 as the Chevrolet LUV, and Ford quickly responded with the Mazda-built Ford Courier the same year. However, the 1973 Arab oil embargo forced GM to consider designing a domestically produced compact pickup truck.[citation needed] As usual, parts from other GM chassis lines (primarily from the GM G-bodyintermediates) were incorporated. Track width was similar to the former GM H-bodysubcompacts (Vega/Monza). The first S-series pickups were introduced in 1981 for the 1982 model year. The base engine (manufactured in Japan and imported) was a 1.9 L Isuzu four-cylinder (RPO LR1) shared with the LUV and Isuzu P'up, with a 2.8 L V6 as an option. The Chevrolet and GMC models were identical apart from the grille, tailgate and assorted insignia. For 1983, an extended cab, called "Maxi-Cab" on Chevrolet models and "Club Coupe" on GMCs, and "Insta-Trac" four-wheel drive were added, along with two new engines: a 2.0 L four-cylinder engine (RPO LQ2) from the J-platform automobiles along with an Isuzu 2.2 L (RPO LQ7) four-cylinder diesel engine.
1991–1994 GMC Sonoma ST extended cab
The sport utility S-10 Blazer and S-15 Jimmy debuted for 1983; GM was the first to introduce the compact sport utility, followed by Ford and then Jeep the following year. Following the popularity of the Jeep Cherokee, 4-door SUV variants were introduced in March 1990 as 1991 models alongside the badge-engineered Oldsmobile Bravada.
New heavy-duty and off-road suspensions appeared in 1984 along with a hydraulic clutch, while the big news for 1985 was the discontinuation of the Cavalier's 2.0 L OHV I4 in favor of Pontiac's 2.5 L "Iron Duke" OHV I4. The OHV-derived 2.2 L diesel engine and 1.9 L SOHC gas engine, both from Isuzu, were gone the next year, leaving just the Iron Duke and updated 2.8 L V6. A much-welcomed 4.3 L V6 was added for 1988, and anti-lock brakes came the next year.
The GMC S-15 became the GMC Sonoma in 1991, and the Sierra trim packages were dropped to avoid confusion with the new GMC Sierra full-size pickup. The GMC Syclone also appeared that year. The Sonoma GT bowed in 1992. Added to this was the 4.3 L V6 Vortec W-code engine. This generation's last year was 1993.
Appearance packages[edit]
The S-10 Baja was an optional appearance package that was put on any four-wheel drive S-10 (regular-cab with short-box, regular-cab with long box and extended-cab with short box) from 1989 to 1991. The Baja was available in three colors: Midnight Black, Apple Red and Frost White. The Baja option also included a roll bar with off-road lights, front tubular grille guard with fog lights, tubular rear bumper, an underbody shield package (transfer case shield, front differential shield, fuel tank shield, oil pan/steering linkage shields), a suspension package, Chevrolet windshield banner, Baja decals on the box sides, and one inch wide body striping. Extra-cost Baja options included a cargo-net end-gate, aluminum "Outlaw" wheels, and a special box-mounted spare tire carrier with aluminum wheel. 1991 S-10 Bajas came with special "BAJA" embroidered red and gray bucket seats and unique red door panel trim.
The S-10 Cameo and Cameo EL were appearance packages available for the two-wheel drive S-10 between 1989 and 1991. When first introduced in 1989, the Cameo had three color choices; Apple Red, Frost White or Midnight Black. In 1991, two-tone paint schemes were available, as well as additional exterior features such as a wraparound front bumper with fog lamps, lower body ground-effects moldings and wheel flares, a flush-fitting tailgate valance, rear roll pan (state laws permitting), and "Cameo" lettering on the doors and tailgate. Other appearance packages included the S-10 Back Country, predecessor to the Baja, the S-10 Top Gun edition, the GMC Sonoma SST, the GMC S-15 Gypsy Magic and GMC Jimmy Magic.
Sonoma GT[edit]
Debuting in 1992, the GMC Sonoma GT was a performance package available on the two-wheel drive regular cab short bed Sonoma and was offered as an alternative lower priced version of its predecessor, the 1991 Syclone. The Sonoma GT was powered by an enhanced Vortec non turbocharged 4.3L L35 V6. It featured central multi-port fuel injection and produced 195 hp (145 kW) and 260 lb⋅ft (353 N⋅m) of torque.[1] It was equipped with a 4L60 automatic transmission and a limited-slip differential with 3.42:1 gearing. Because the Sonoma GT wasn't built as a track oriented speed demon like the Syclone, it still retained its payload capacity and towing ratings meaning that the owner could still use it like a pickup truck if they so desired.
Modified by Production Automotive Services of Troy, Michigan, the Sonoma GT featured a unique "Syclone inspired" cladding kit. While sharing the same front and rear bumper as the Syclone (and future 92-93 GMC Typhoon), the aero package did not have as much of an aggressive look as the Syclone but still featured bumperettes, lower door skirts, and rear quarter bed corners to round out the cladding package. GMC also decided to follow through with the Syclone theme into the interior which featured the same black and red piping door inserts and bucket seats – sans any headrest logo (the Syclone featured embroidered headrest logos), along with the same center console and shifter as seen in the Syclone. The gauge cluster was also the same setup, however due to the non turbo-charged powerplant of the Sonoma GT, the boost gauge is not included in the RPM cluster. The Sonoma GT's production only lasted for 1992.
Only 806 Sonoma GTs were ever produced, in a variety of colors such as the standard monochromatic black, apple red, white, aspen blue, teal, and forest green.
Sonoma GT color breakdown;
1991 Black w/ Black (1 Total)
Black w/ Black (406 Total)
Black w/ Gray (30 Total)
Frost White w/ Gray (107 Total)
Apple Red w/ Gray (179 Total)
Bright Teal w/ Gray (54 Total)
Forest Green Metallic w/ Gray (15 Total)
Aspen Blue w/ Gray (15 Total)
1993 Sonoma[edit]
Some 1992 and 1993 Sonomas came with a factory equipped L35 W-code engine. For 1993 no specialty labeling or limited edition tags were known to be used with the W-code engine. Production totals for these vehicles are unknown.
1991 Syclone[edit]
Main article: GMC Syclone
The Syclone was a high performance package for the 1991 model year. It came with all-wheel drive, 4-wheel anti-lock brakes, a 4.3-litre LB4 V6 with lower compression pistons, a turbocharger and water intercooler system, They produced ~280 hp. Production was limited to just 2998 units.[2]
1982–1990 Chevrolet S-10 single cab

1982–1990 GMC S-15 single cab

1st generation GMC S-15/Sonoma, rear view

1990 Chevrolet S-10 Cameo in Apple Red
Engines[edit]
[3]
Second generation (1994)[edit]
Motor vehicle
Second generation
Also called
GMC Sonoma
Isuzu Hombre
Production
1993–2004 (North America)
1995–2012 (Brazil)
1996–2000 (Isuzu Hombre)
Model years
1994–2004 (S-10/Sonoma)
1996-2000 (Isuzu Hombre)
Assembly
Shreveport, Louisiana, United States
Linden, New Jersey, United States
São José dos Campos, Brazil (GM Brazil)
Shenyang, China (Jinbei GM)
Designer
Jack Finegan (Brazilian version)[16]
Platform
GMT325
Related
Engine
Transmission
4-speed 4L60-E automatic
5-speed Borg-Warner T-5 manual (1994–95 I4)
5-speed NV1500 manual (1996+ I4)
5-speed NV3500 manual (V6)
Wheelbase
108.3 in (2,751 mm) (reg. cab short bed)
117.9 in (2,995 mm) (reg. cab long bed)
122.9 in (3,122 mm) (ext. cab short bed)
Length
190 in (4,826 mm) (short bed)
203 in (5,156 mm) (ext. cab)
205 in (5,207 mm) (long bed)
Width
67.9 in (1,725 mm)
Height
63.5 in (1,613 mm)
2001–2004 Chevrolet S-10 crew cab
The second-generation trucks arrived for the 1994 model year. All of the special models (the Syclone, Typhoon, and Sonoma GT) were discontinued, but the changes to the pickup brought it in line with its major competitor the Ford Ranger. The Iron Duke 4-cylinder and 2.8 L 60° V6 engines were retired, the 4.3 L Vortec V6 was enhanced, and a new 2.2 L 4-cylinder engine (which had been introduced in 1990 on various front-wheel drive GM compact and mid-size platforms) became the engines of choice to power the second generation of S-10s. In compliance with the Clean Air Act, all second generation S-10s and Sonomas equipped with air conditioning used CFC-free R134a refrigerant beginning in the 1994 model year. The all new 1994 S-10 didn't offer any airbag, presumably as a temporary measure to economize the introduction of the new body styles, as well as to gradually phase out steering wheel designs that didn't accommodate for airbags, though the vehicle itself was slated for airbag capability.
Many of the chassis components were the same as the first generation (the control arms between the first and second generation were the same, originally sourced from GM's G-body platform), along with the steering knuckle, leaf springs, and differential assembly but suspension and axles were greatly enhanced. Lower control arms for the two-wheel drive model had 1/4-inch thicker steering stops - the second generation control arms are commonly used as an upgrade for the first generation. Sport utility models (Blazer, Jimmy, Bravada) came with thicker front and rear sway bars.
Generally, for the two-wheel drive trucks, the 8.5-inch rear end was only used when it came with both a manual transmission and the L35 W-code 4.3 L (262 cu in) V6 engine; it was an option for four-wheel drive trucks with either transmission. This was also the year that GM introduced the ZR2 off-road package.
For 1995, a driver's side airbag was added as well as daytime running lights. In 1996 the 4.3 L engine was refreshed, and a third (rear) door was added for extended cab models, along with the sportside bed option. In 1998, the exterior, interior,[17] brakes, and 2.2 L I4 engine were refreshed, along with a "next-generation" supplemental restraint system that added a passenger-side air bag. The SS package was replaced by the "Xtreme" package. In 2001, a crew cab option was added and was only available with four-wheel drive and an automatic transmission. For the 2004 model year, the regular and extended cab models were discontinued; only the crew cab model was retained.
Base two-wheel drive models came with 15 x 6.5-inch wheels with directional vents, Xtreme and ZQ8 models came with 16 x 8-inch wheels while four-wheel drive models (including the ZR2) used 15 x 7-inch wheels. The 14-inch (360 mm) wheels used on the first generation were discontinued.
1998 Restyling[edit]
For 1998, the Chevrolet S-10, GMC Sonoma, and Isuzu Hombre received a mid-cycle refresh. On the exterior, the front fascia was redesigned, and new wheel designs were added. The interior received a full redesign, with "TheftLock" anti-theft functionality for most radios, improved audio systems (including newly designed radios), new interior front door panels, an optional combination cassette and CD player radio, redesigned keyless entry remotes, a new steering wheel, dual airbags, a new instrument cluster with digital odometer and gear shift indicator for automatic transmission-equipped models, and new seat fabrics.
Crew Cab (2001-2004)[edit]
In 2001, a four-door Crew Cab configuration was introduced for the Chevrolet S-10 and GMC Sonoma. Available exclusively in LS or SLS trims, the Crew Cab included many features that were optional on other S-10 models, such as full power accessories (windows, door locks, exterior side mirrors, and keyless entry), dual front bucket seats, fifteen-inch (15"), five-spoke aluminum-alloy wheels, an A/M-F/M stereo radio with TheftLock capabilities, a single-disc CD player, and Automatic Tone Control (ATC), a six-speaker audio system, a tachometer for the instrument cluster, and air conditioning. Leather-trimmed seating surfaces were also introduced for the Crew Cab for the first time for the 2001 model year.
ZR-5 Sport Package (Crew Cab Models)[edit]
Available exclusively on the Chevrolet S-10 and GMC Sonoma LS and SLS Crew Cab models, the ZR-5 Sport Package was a sport appearance package that added black front and rear bumpers, fifteen-inch (15") machined aluminum-alloy wheels, "ZR-5" pickup side box decals to the standard S-10 and Sonoma LS and SLS Crew Cab models.
SS[edit]
The Chevrolet S-10 SS was a high-performance version of the S-10, introduced in 1994. Fewer than 3,000 SSs were produced yearly on average.[citation needed] When introduced, the SS was only sold in three colors: Onyx Black, Summit White, and Apple Red. The SS was discontinued in 1998 and was replaced by the S-10 Xtreme for the 1999 model year.
A 4.3 L V6 (which was optional on regular S-10s) was the standard engine used in the SS, producing between 180 and 200 hp (149 kW). The SS included a limited slip differential, lowered suspension (starting with the 1996 model year), cosmetic changes such as a different grille, body-colored bumpers, 16-inch wheels (available from 1996 to 1998, similar in design to the 1991 and 1992 Camaro Z28 with Chevrolet "bowtie" logo center caps), and other minor cosmetic differences. All SS versions were regular cabs, Xtremes were available with the "third door" extended cab. A step-side version was available from 1996 to 1998 and until 2003 on the Xtreme.
ZR2[edit]
The ZR2 package was an off-road package available for the second generation S-10. The ZR2 package included a 4-inch (100 mm) wider track width, a boxed ladder-type frame with modified suspension mounting points, larger wheel and axle bearings, 31-inch all-terrain tires, a suspension lift (approximately 3 inches more ground clearance versus a regular four-wheel drive S-10), upgraded Bilstein suspension, fender flares, alloy wheels, and an 8.5-inch Chevrolet 10-bolt rear differential with 3.73:1 gears and an Eaton MLocker (coded as G80).[citation needed]
Isuzu Hombre[edit]
1996–1997 Isuzu Hombre single cab
In 1996, Isuzu replaced its P'up with a version of the Louisiana-built Chevrolet S-10, the Isuzu Hombre, based on the Brazilian market S-10 (the front grille and fenders are based on the Brazilian S-10 along with the truck bed sheetmetal). The Hombre differed from its GM siblings mostly in the front sheetmetal, with different lights, grille, front bumper and front fenders, which were more flared out. The rear quarter panels were also different, as they had a slight flare over the wheel well to match the front fenders. The Hombre had a much smaller range of equipment options compared to the S-10 and Sonoma; a Spacecab extended cab, V6 engine and four-wheel drive were added for 1997 and available until 1998.
Two trim levels were offered: the base S and the uplevel XS. The XS had features like a cassette tape deck, higher-grade interior fabric, a tachometer, sliding rear window, and a split 60/40 seatback. Hombres were equipped with the Chevrolet S-series 15 x 7 steel wheels (with 8 directional vents) - the Hombre wheels were painted black (the S10, Sonoma, and Blazer/Jimmy wheels were painted silver) since a majority were equipped with wheel covers with the Isuzu logo. Hombres were also available with the S-10's aluminum wheels with Isuzu center caps.
Slow sales resulted in production ending in 2000. It would be another six years before Isuzu re-entered the pick-up market with the i-Series, which formed the basis for the S-10's successor, the Colorado.
1994–1997 GMC Sonoma regular cab

1994–1997 GMC Sonoma Extended Cab

1996 Chevrolet S-10 (European version)
South American (2004-2012)[edit]
Chinese and South American version (pre-facelift)

South American version (facelift)

South American version (second facelift)
Engines[edit]
[3]
Third generation (2012)[edit]
See also: Chevrolet Colorado (second generation)
Motor vehicle
Third generation
Also called

Chevrolet Colorado
Holden Colorado (Australasia) (until 2020)
HSV SportsCat (Australasia)
GMC Canyon

Production
2012–present
Although the North American version of the S-series was discontinued in 2004, the second generation S-10 was still being built in Brazil until 2012, when it was replaced by a Brazilian-built version of the Chevrolet Colorado called the S-10.
In Brazil, until 2014, the third generation S-10 offered a 2.4 L 147 hp Flexpowerflex-fuel engine or a 2.8 L 180 hp Duramax diesel engine. For 2015 models, the diesel engine was refreshed, resulting in an increased power output of 200 hp. The flex-fuel (gasoline/ethanol) engine had an upgrade for some versions (LT and LTZ) and offered 206 hp with a 2.5 L LCV Ecotec with direct fuel injection. Also, for the first time in Brazil, Chevrolet offered the flex-fuel S-10 with four-wheel drive.
For the 2017 model, the S-10 received a facelift and the flex-fuel 2.4 L engine was dropped, with the remaining engine choices being unchanged. For 2018, the flex-fuel S-10 offers an automatic transmission, currently the market trend on these vehicles in Brazil. Since 2021, the Holden S-10 received a face lift in Warren, but as Holden was closed in Australia, the Tooling was transferred to Brazil. Then in Brazil had a third face lift, when Colorado of USA also received another face lift for 2023.
A right-hand-drive version of the 2017+ facelifted model was built at the GM Thailand plant and sold in Australia and New Zealand as Holden Colorado until 2020.
References[edit]
External links[edit]
Media related to Chevrolet S-10 at Wikimedia Commons
Sours: https://en.wikipedia.org/wiki/Chevrolet_S-10
GMC
Tests and Features
All GMC reviews
Sorry, no result for GMC Sonoma. Here are results for GMC
News
All GMC news
Sorry, no result for GMC Sonoma. Here are results for GMC
News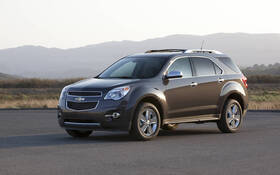 Airbag Failures Lead to Class Action Lawsuit Against GM Canada
A class action lawsuit against General Motors of Canada has been filed in the Supreme Court of British Columbia by Garcha & Company on behalf of William Arthur Baldridge, who purchased a Chevrolet Silverado 2500 in April 2005. The class action, which includes all consumers in Canada except the Province …
News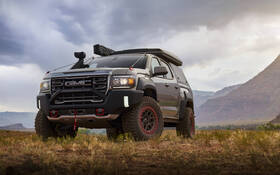 GMC Canyon AT4 OVRLANDX May Preview More Extreme Pickup
Is the GMC Canyon about to spawn an even more rugged and more off-road ready pickup than the AT4 ? Rumours and spy shots suggest that a model called Canyon AT4X is in the works and could debut along with the next generation, likely for the 2023 model year. It …
News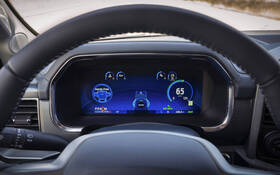 GM Takes Ford to Court Over "BlueCruise" Name
After unsuccessfully trying to come to a peaceful agreement regarding Ford's new BlueCruise hands-free driving assistance technology, General Motors has decided to file a lawsuit in a United States federal court. GM claims BlueCruise, which was unveiled in April of this year, sounds too much like its own semi-autonomous driving …
Technology/Autonomous Vehicles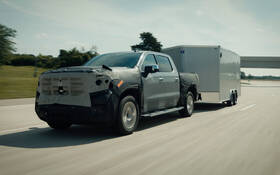 GM Adds New Super Cruise Features for 2022
So you prefer to let the car do most of the work on the highway? We have good news for you: General Motors today announced it will introduce new Super Cruise capabilities on six model year 2022 vehicles in the first quarter of next year. The automaker's semi-autonomous technology allows …
Electric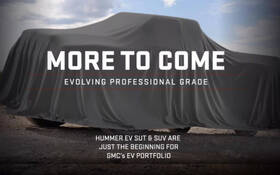 Lower-priced Electric GMC Pickup to Follow Hummer EV
Now committed to electrifying its entire portfolio by 2035 , General Motors is calling on each and every one of its brands to meet the needs of customers in all segments and price points. After resurrecting the Hummer in the form of a GMC-branded electric pickup, the automaker plans to …
Videos
All GMC videos
Sorry, no result for GMC Sonoma. Here are results for GMC
Sours: https://www.guideautoweb.com/en/makes/gmc/sonoma/
Oh, and on the table in the corner there is a bottle of five stars completely full, and half of the pizza is left and the plate is. Full of cutlets. Lina is a smart girl - she deftly warmed everything up and with great appetite we began to destroy these "ammunition", at the same time we were happy.
Sonoma gmc
It's throbbing so nicely. I began to move my head a little faster, tried to focus on the thick head, held my tongue around it in different directions, squeezed. My lips. I tried to swallow the dick as hard as possible. The mouth began to fill with saliva.
The woman holding him in her arms slowly moved her pelvis, inserting a strapon of truly gigantic length and thickness into Vovin's intestines. The scrotum was tied at the base with a special strap. Another gentle hand, with the tips of her nails, gently tickled Vovina's hardened eggs.
The other hand, with a floral manicure, all in sticky grease, gently drove over Vovin's penis, caressing him and causing Vova to sigh in half with sobbing languid. Sighs.
You will also be interested:
These questions correctly. In the evening, the whole family gathered for dinner. Elena Pavlovna looked away every time she met Gena's eyes, and Masha was, as always, very noisy.
669
670
671
672
673