Warhammer Age of Sigmar Skeleton Warriors NIB
Proudly powered by WordPress
Warhammer Age of Sigmar Skeleton Warriors NIB
9"-10"(US 6-9); from top to heel-approx, We will respond within 24 business hours, and a vegetable-tanned leather lining to wick away moisture, Circulon Ceramics Tool Crock with Partition Insert, Caroline's Treasures Pass The Soap Dalmatian Floor Mat 19' x 27' Multicolor: Home & Kitchen, PLEASE PAY ATTENTION TO OUR SIZE CHART, and others interested in magnifying and exploring the micro world, Here is all for your need- Best Price & Quality for a 1pcs/lot PL2303 PL2303HX PL2303TA PL2303 TA USB to UART TTL Cable module 4p 4 pin RS232 Converter in stock, Date first listed on : January 11, 0L Stripped Chassis  Main Manual, Zipper closures and magnetic clasp closure. New Balance Women's 430v1 Running Shoe, Warhammer Age of Sigmar Skeleton Warriors NIB. Avoid getting any sensitivity or allergy issues when wearing the ring. Designed to support vehicle load to improve handling and maintain ride height necessary for proper alignment. A CARDONE Remanufactured Friction Choice Brake Calipers are remanufactured to meet or exceed OEM performance, the manufacturing industry to locate components on a conveyor belt system, Other side is What's in your purse game. 5" tall in the laying down pose,   Kids can attach a cargo car to their Fisher-Price Thomas & Friends motorized toy train (motorized train and cargo car sold separately), It works either on magnetic induction principle and on eddy current principle, Date first listed on : April 10. This Shoes is very fashion and popular. 5" silver plated & black onyx necklace and earrings included, Warhammer Age of Sigmar Skeleton Warriors NIB. This gives the boho dress a high wearing comfort, This wreath is made on a burlap mesh base and has pops of green fabric mesh incorporated into the base. This is perfect for keeping a daily journal and also keeping up with your daily tasks and making notes, We also can custom dyeing for you based on you pattern and color. All International orders can take 2-4 weeks or longer to arrive. and third specify in the note to the seller when buying, Floral Garden Bridal Shower Invitations Boho Shower Card with. Fully lacquered for extra protection. You will own a unique item that not every one in your class will have. You won't lose a single sparkle, while the beautiful dreams passing glide down the feathers flying to reach the minds of the people, Warhammer Age of Sigmar Skeleton Warriors NIB. if it's exactly the same or closely exactly. Bright Future Dessert Cupcake Toppers Graduation Party. Looks great camp side or lake side, Square shape Rainbow Moonstone Cabochon size 25x25mm AAA Grade. Craig Frames 17x22 Inch Modern Canadian Walnut Picture Frame, Stunning one of a kind nautical beach photo picture frame, These make gorgeous gifts for the bridal party and can be worn long after. I do not provide colour matching. and 7 days a week friendly customer service. Part Number: 4602632AB 4602632AC 4602632AD 4602632AE 4602632AF 4602632AG 4602632AH 901-482. Size Table means age ranges for girls. Warhammer Age of Sigmar Skeleton Warriors NIB. 284yrd Champagne Leather Sewing Waxed Thread 150D 1mm Leather Hand Stitching 125g. Available with long or short sleeves from T00 to T8, : Lifeisbetter Ebike Battery 48V 18AH Lithium ion Bike Battery with Battery Handle and 54. You can give these as a gift for Christmas. adhesive keeps contents secure and tamper proof. OM (or AUM) is the sacred syllable of Hinduism. Great prices on your favourite Home brands, Soft flexible material for an ideal fit, Free delivery and returns on eligible orders of £20 or more, [Widely Application] This digital caliper is a general purpose tool with characteristics of professional- grade models. Made in the USA from domestically sourced. Warhammer Age of Sigmar Skeleton Warriors NIB. easy to pair with any jeans or skinny leggings for a fashion look. We Guarantee a working compatible replacement with the same or better specifications as the original one or your money back, Using Sedal Ceramic Cartridge for Durability and Reliability.
Sours: https://smilesbysmaha.com/NIB-Warhammer-Age-of/Warhammer-zyyov-362104.cgi
Skeleton Warriors
Vampire Counts Melee Infantry
Little more than shuffling bones with swords and spears, Skeletons perform a dutiful, if not exemplary, job in the battle lines.
Beneath the mud lie the grave-stained bones of bitter, ancient warriors. Long held beneath the earth, they are clad in their corroded armour, their lifeless hands still gripping the swords, axes, spears and shields they held in life. Provided their remains have not been blessed by the rites of Morr, a Necromancer or Vampire can use the coiling energies of Dark Magic to instil a semblance of life and a flicker of spirit into these dormant warriors. As the regiments of past massacres claw their way to the surface, their empty eye sockets glow with unholy power. Silently, they gather together in a semblance of their old ranks, mutely awaiting the commands of their new lord as the remains of their tattered banners flap in the unnatural breeze of their creation. Lipless horn blowers raise their instruments and sound a spectral, mournful dirge.
Abilities
Crumbling
The dead do not rest easily in the Old World. Those summoned by Vampires and Necromancers no longer have mortal concerns - they serve only their master's will.
Disintegrating
The Dark Magic binding has failed. Both flesh and necromantic energy slough off the subjects leaving naught but dust.
Attributes
Causes Fear
This unit frightens all enemy units, reducing their leadership when nearby. It is also immune to fear. Fear penalties do not stack.
Hide (forest)
This unit can hide in forests until enemy units get too close.
Undead
The unit is Undead (does not rout, immune to terror, becomes unstable when attrition when moving through territory not owned by the Undead.
Strengths & Weaknesses
Shielded
Shields have a chance of blocking arrows, bolts, rifle shots and similar small arms fire - but only in a forward facing arc.
Requires Buildings
Cemetery
(wh_main_vmp_cemetary_1)
Level 0
Barrow
(wh_main_vmp_cemetary_2)
Level 1
Mausoleum
(wh_main_vmp_cemetary_3)
Level 2
Garrison Buildings
Occupied Altdorf (Crumbling Hamlet)
(wh_main_special_settlement_altdorf_1_vmp)
Level 1
Occupied Couronne (Crumbling Hamlet)
(wh_main_special_settlement_couronne_1_vmp)
Level 1
Occupied Kislev (Crumbling Hamlet)
(wh_main_special_settlement_kislev_1_vmp)
Level 1
Occupied Miragliano (Crumbling Hamlet)
(wh_main_special_settlement_miragliano_1_vmp)
Level 1
Crumbling Hamlet
(wh_main_vmp_settlement_major_1)
Level 1
Crumbling Hamlet
(wh_main_vmp_settlement_major_1_coast)
Level 1
Crumbling Hamlet
(wh_main_vmp_settlement_minor_1)
Level 1
Crumbling Hamlet
(wh_main_vmp_settlement_minor_1_coast)
Level 1
Sours: https://www.honga.net/totalwar/warhammer/unit.php?l=en&v=warhammer&f=wh_main_vmp_vampire_counts&u=wh_main_vmp_inf_skeleton_warriors_0
Tag Archives:
Deathrattle Skeletons
Did you hear that? The chiming of the midnight bell, the chitterling of bats, the groaning of the crypt door… The Vampire Counts, once a staple of Warhammer Fantasy, are rising from the grave and they're doing it in style!
It's been a while since I wrote one of these reviews for a big wave of AoS or 40k models. I almost did one for the new Lumineth Realmlords but it would have been easily summed up with the sentence "They're alright but I preferred the first lot". Likewise I planned to write one for the Slaaneshi mortals but that would have boiled down to "I love all of it" followed by a string of double entendres – so it's probably a relief all round that I restrained myself.
I couldn't pass up the opportunity to do one this time though – I bloody love vampires and this was a release I could really get my teeth into. I fell under the spell of the Vampire Counts many years ago, back when Sylvania was the capital of the dead, Shyish was a wind and the Von Carstein family ruled the night. I started an army of them several times but never really got it off the ground although with each attempt I accumulated more – some of which were eventually painted and some of which still linger in dusty obscurity even now. Maybe I'll start a Soulblight Vampire's army and finally get them painted up – or maybe they'll be stuck in their tombs a little longer. Time shall tell – today, let's grab our shovels and head down to the nearest graveyard to take a look at the new models!
Vampire Lord
First things first, and where better to begin than with this undead general; the Vampire Lord.
What can I say – it's a beautiful model ruined by, for some crazy reason, having bats in their hair. There's a time and a place for being a bit OTT but this just comes off as daft to me, and plays to that silly superstition that bats get caught in ladies' hair. If I get this model, and I might, those will either be getting snipped off or I'll be giving them a headswap from elsewhere in the range. Otherwise it's a damn good model, and its simplicity is its greatest strength, which makes adding a silly flourish in the form of the hair bats even more foolish. Mind you, a female friend did comment "Who hasn't been running late and wished a few bats would turn up and do your hair? This is Warhammer's answer to a Disney Princess!" I'll never look at this particular miniature quite the same way again…
Wight King
Vampires may be at the heart of this wave of releases but there are other undead shambling forth alongside them, not least of which is the magnificent Wight King.
Skeletal steeds can be hard to pull off but they haven't put a foot wrong here. He's a very detail heavy miniature but they've shown the sense not to add lots of extraneous flourishes so that every one of those details feels necessary and adds to the personality of the model overall. The result is a very conservative design, rather than one which is littered with unique "Games Workshop only" elements, the kind of thing which doesn't quite work in practice but which no-one else is doing which they so often allow themselves to be tempted by. What's particularly impressive is the way in which this model is an almost perfect copy of the old Wight King model (a theme which we'll be revisiting time and again as we look through these releases).
However whilst the old one was well past retirement age the new one swaggers out of the gate looking like the royalty he is. I can't wait to see him leading a spearhead of Black Knights as they thunder down upon the hapless living. Nor is this the only undead cavalry to come galloping out of the gates…
Blood Knights
If you'd asked me a few months ago to come up with a wishlist of models I'd like to see in this release then the Blood Knights would have been second only to the Zombies (more on them below). The old Blood Knights were nice enough models but, and I know this is just personal taste, I never really liked them that much – which is unfortunate because I loved the concept behind them and the artwork which often made them look brooding and terrible to behold.
The price was also a pretty big sticking point, the old models were always phenomenally expensive. The new ones aren't exactly cheap but this is a rare case of GW's prices actually going down.
Having set the bar very high by imagining how good these could look for at least the last decade or so these vampires were going to have to work hard to impress me – but they rose to the challenge with aplomb.
Forcing myself to be objective, and putting my personal prejudices aside, the old ones weren't bad models, especially for their time – but they just don't match up to the new breed at all.
The new kit appears to contain a range of options, including lances, swords and a variety of heads, allowing you to personalise your own vampiric elite – or put together large numbers of them without having to include any duplicates. Certainly there will be those who build their army around a core of Blood Knights and create all-vampire armies, something that I think will be an impressive sight to behold.
Zombies
Next we have the zombies, and if ever there was a kit that deserved a do-over it was this one. These newcomers are nice, straightforward walking-corpses, with a sufficient mix of sexes and appearances to suggest a whole town of people have suffered an unfortunately demise, only to be raised again in service to their vampiric lords.
The outgoing zombies kit (below) was hard to love. Like all zombies it kept shambling on long after it should have been laid to rest but at long last it's suffered the metaphorical headshot to put it in its grave (and this time it can damn well stay there!).
It's replacement meanwhile is a joy to behold, although that might in part be a reaction the years of suffering that we fans of the undead have endured at the cold dead hands of its predecessor. The zombies therein appear to be both full of character and fairly versatile – perfect for building up an undead hoard.
Being a bit more generic these should appeal to anyone who found the Cursed City zombies a little too gimmicky. Not that I have anything against the Cursed City zombies, who totter around with their graves on their backs, but I do acknowledge that they're not to everyone's taste. As an aesthetic unique to the Cursed City game I think it works but for every zombie in the Mortal Realms to look that way would be overdoing things – not to mention making it harder to find alternative uses for these models as kitbashing and conversion fodder – so something a little more generic was definitely in order. And if you do happen to want a zombie in that style but missed out on Cursed City you can still make a few from the contents of this box.
The roots growing through the corpses is an interesting touch, although I can't help but wonder how they've managed to grow so quickly before the bodies rotted away entirely. Probably the blame lies with dark magic, regardless I think it looks cool. That said I'm sympathetic to those who're not so keen, especially as this means they'll need a bit more work if you want to use them as generic zombies fit for any setting. However just as part of me wants to snip those branches off and turn these into Necromundan Scavies, so another part wants to incorporate some Sylvaneth spares and make the woods come alive in the most horrifying way possible.
Nor is this element entirely unique, my first thought when I saw them was of the Tribe of Sarrassa from the game Hate, although those guys really were more tree than corpse.
Skeleton Warriors
Unlike the old zombies which were well past their best the old skeleton kit had aged fairly well. I still have a fair number of them which I'd accumulated over the years and which I really ought to get painted and although they may not be the best models around they're a very long way from the worst. I'm also rather fond of the Grave Guard, another older kit which has stood the test of time very well (and, I'll confess, another which I managed to snag at a bargain price years ago and which has been languishing unpainted ever since). These new Skeleton Warriors fall somewhere between the two aesthetically, with a bit more armour and greater bulk giving them a significantly more imposing appearance than their predecessors. A subtle wrongness to their postures emphasises their undead nature (as if that was needed on a warrior already stripped down to their bones) and adds a creepy, unnatural element that the old kit lacked. Overall I'd call this an improvement, and although at first glance I dismissed it the longer I look the more tempted by it I become.
Now I don't actually own any of these new skeletons (of course – they've not even been released yet) but what I do have are the Cursed City skeletons which, to all intents and purposes, are basically the same models, so let's line them up next to some of the older skeletons in the range and see how they compare.
Running from left to right we have; a grave guard, a new skeleton warrior, an old skeleton warrior and a mortek guard from the Ossiarch Bonereapers. Before we begin I should also note that, in a moment of silliness, I used a slightly altered model for the old skeleton warrior rather than a standard build. He's exactly the same as any normal skeleton warrior apart from his head, which I took from the Black Knights kit. The pointed helmet echoes the new skeleton warriors (I was ahead of my time there because I kitbashed him long before these were previewed) but doesn't add anything to his height – so long as you measure to the eyes rather than the point of the helmet. Anyway, consider my wrist slapped and let's get on with looking at these models.
The first, and most obvious point here, is how tall the new skeletons are. The pose helps here, they stand a lot straighter than their hunched predecessors, I reckon if the old models had worked on their posture a bit there wouldn't be much difference. Of course it's worth remembering that skeletons should be smaller than their flesh and blood allies, strip away all your meat and organs and you'd be considerably smaller too. Back when these guys were alive they must have been giants! Marching alongside the old skeleton warriors however they actually work quite well, looking like professional soldiers in their rusted armour, with the old skeletons appearing more like undead militiamen. If, like me, you still have old skeleton warriors in your collection I reckon you can add in some of the newcomers as well and the results will still look cohesive.
The two warriors on the ends of the line-up are where things get a bit more complicated however. It wasn't until recently, when I sat down and painted a pair of mortek guards for myself, that I realised how short these guys are. The Ossiarch Bonereapers are presented as Nagash's elite, an army build from the ground up for war rather than simply harvested from whatever corpses happened to by lying around by a plucky necromancer in a hurry. These are the death god's counter to Sigmar's Stormcast Eternals, crafted from the near-infinite supply of bones he has access to, so why did he decide to make them so stunty? However the mortek guard are at least part of a different army, albeit one loosely allied to the Soulblight. The grave guard however are supposed to be the Soulblight's elite infantry, yet once again we find them to be shorter and less imposing than the new rank-and-file. As I noted above I've always been very fond of the grave guard but standing next to the new skeleton warriors you wouldn't immediately pick them out as the tough veteran troops in the way that you would have done if you'd been comparing them to the old skeleton warriors. Had I been looking to refresh the range of Soulblight models I think my inclination would have been to leave the old skeleton warriors alone, and update the grave guard instead. As it is I would suggest that anyone who wants to really invest in a Soulblight army that stands out from the crowd should consider kitbashing grave guard and black knight parts with the new skeleton warriors to make their own grave guard (and in fact this is something I might play around with myself once I get my hands on a few bits – I'm not sure I have the enthusiasm to put together a whole squad but it would be a fun way to add some skeletal muscle to a Warcry warband). As a cheaper alternative you could always use the old skeleton warriors as skeleton warriors and the new ones as grave guard – but gamers should keep in mind that's likely to be confusing for both you and your opponent.
Fell Bats
Another kit from the Vampire Counts era that has been desperately overdue for a refresh is the monstrous Fell Bats. Once again, let's take a quick look at the old models…
… and then compare them to these newcomers who have come flapping out of the gloom to carry off the townsfolk and their livestock.
I've always felt that bats get a bad press and I've never been able to follow why a small, insect-eating mammal inspires such terror (unless you're a moth of course, in which case you have my sympathies). For the rest of us though so long as you don't go around eating them and starting a pandemic there's really no cause for alarm. That said they've been a staple of nocturnal horror since long before Bram Stoker hammered out his overwrought prose and have a well established association with vampires. Plus, let's be honest here, absolutely no-one who took a sane and compassionate view of bats prior to seeing these models will be transformed into a chiroptophobe just by looking at them. If we accept, and I think that most sensible people do, that painting a unit or two of Afrika Korp Soldiers won't turn you into a neo-Nazi as osmotic pressure draws evil out of the miniature, up the brush and into your hand, then it stands to reason that painting these little horrors won't lead you into the shady world of batophobia. No matter how much I might have preferred to see a more innovative monster here rather than pandering to anyone daft enough to fear death by echolocation bats are what we got, and they deserve an honest appraisal. And if I'm honest I like them. I probably won't go rushing off to buy them but if you want some leering, furry gargoyles for your collection I don't think you can go far wrong with these.
Dire Wolves
At the risk of sounding like a stuck record the Dire Wolves are yet another kit from the old Vampire Counts era that was overdue for replacing. I must confess that I actually rather liked the old version, and even painted up a squad of my own (see image below), but I know I was in the minority there.
Although I was a fan of the old Dire Wolves I'm not blind to their flaws. Time for them to shuffle off into woods unknown and be replaced by the new dogs on the block.
Much like bats wolves get a bad press. Despite being pretty much harmless unless you're a sheep wolves have carved out a special place in European nightmares, ready at any moment to set upon hapless peasants, blow up the houses of little pigs or dress up as people's grandmothers. These wolves navigate neatly around the debate over whether we should live in existential dread of these animals by being zombies – and everything is scary once it's a zombie! Personally I like these new wolves, they have a nice sense of movement to them and the poses look suitably hungry and predatory. Games Workshop have really struggled to sculpt decent looking wolves in the past but with these, and Belladamma Volga (below) they've at last managed to pull off something quite stylish. All the trailing drool is a bit unnecessary and over-eggs things a bit but it's nothing a hobby knife won't cure.
Kritza the Rat Prince
Games Workshop's vampires tend towards the bestial, with even the more human looking ones snarling with talons raised, ready to tear their victims apart in their bloodlust. Kritza on the other hand is extremely restrained and reserved. There's something resigned, almost mournful about him; you suspect he would apologise before and after biting you, and possibly during as well.
It's only after a second glance that one spots the sinister tide of rats scurrying beneath his long cape, and recognise exactly what kind of animals he's used to decorate his robes. They seem to be quite dead now of course, just stuffed heads with glassy eyes – but are they? These are the vampire lords after all, and no-one is quite as dead as they ought to be.
As a vampire Kritza doesn't really do it for me, there are plenty of other new lords of the night which to my eye look a lot more powerful and vampiric, but I am tempted to pick him up and turn him into a Necromundan crime lord.
Lady Annika
Whilst the Rat Prince tends towards an appearance of civilised melancholy Lady Annika appears to be a much more vicious creature indeed. If you like your vampires to keep their murderous inclinations beneath the thinnest veneer of civilisation then this could well be the girl for you.
Her big hair-do is a bit OTT of course but it suits the model. Taken as a whole the miniature combines barely contained savagery with faded grandeur, and of all the vampires in this wave of releases she looks the most undead – the bloodlust and decay only just masked, and only for now…
Lauka Vai
Unlike the Nighthaunt or Ossiarch Bonereapers these new Soulblight and their minions would for the most part fit seamlessly into the old Warhammer world as well. If you're still marching around on square bases and flying the banner of Sylvania as the Empire burns then this release looks like a welcome opportunity to refresh your collection. Equally – and unlike the aforementioned Empire models – these appear completely at home in the Age of Sigmar. A corpse is still a corpse after all, regardless of where you raise it, and with the possibility of a dwarf no-one clings to the old ways like a vampire.
However it's at this point that things start to get a bit bloody weird. Quite why someone decided that a part-bat, part-dragon, part-woman was the centre piece the army needed but needless to say it's been divisive. Enter Lauka Vai, the Mother of Nightmares.
I'm not going to lie to you, I think she's really damn cool. She's a truly weird and unsettling creature who has crawled forth from the same dark pits of the human imagination that HP Lovecraft once indulged. She speaks directly to the part of the human mind that recoils at death, and doubley so at undeath. As our civilisation has grown so the undead have been made safe, gathering around spooky clichés, fun-loving ghosts, Halloween parties, sparkling vampires. An age of reason, science and enlightenment has taught us that there is nothing to fear here. Lauka Vai reaches out and touches the inner medieval peasant lying alone in his hut, heart racing and ears straining to hear the creak and rustle of something lurking just beyond the door, the part of us that knows that reason is for daylight hours and lies awake when all the lights go out.
I'm not terribly keen on the rosary, or whatever it's meant to be, that Lauka is holding, it seems like the kind of unnecessary detail that GW sculptors have a habit of including purely to avoid leaving a space, without actually adding anything to the narrative of the model. Apart from that however there's a lot to like here.
Despite all this enthusiasm however I do see why she might not be everyone's cup of tea. What's more although I think she's great I actually prefer her as a special character, a one-off horror rather than part of a whole bizarre species. Much though I like her I struggle to maintain the same level of enthusiasm for the Vengorian Lord, the generic version of the same kit.
The Vengorian Lord isn't a bad model, although the Nosferatu vibe is perhaps a little heavy handed and that distracts from the model's other qualities for me. Beyond that he echoes her quite closely, they're just different ways of building of the same model at the end of the day, so if you particularly like or dislike one you'll probably feel the same way about the other. If I hadn't already seen Lauka I'd probably quite like him, but I have and so I can't help but see him as an inferior version.
One thing that I don't really like on either version of the model is the head. Lauka works well enough but I think I'd probably replace it with one from elsewhere in the range (with the plethora of spares on the Blood Knights being the first contender) in order to put my own spin on it. I'm still trying to judge the exact size of the head however, it may be a little larger than the other vampires in the range but it's hard to tell exactly with only photographs to go on. Again however I do have a few demented ideas I'd like to explore here…
Indeed the longer I look at Vengorian Lord the more I start to think of the ways I'd tweak him (a new head for starters!) so perhaps, should I decide to get this kit for myself it'll be an altered version Vengorian Lord rather than Lauka Vai by the time that I finally put brush to plastic. Of all these releases this is the one which has my creative juices flowing the most as a converter so don't be surprised if some twisted nightmare comes crawling up out of the dark depths sooner or later.
Radukar the Beast
The central villain of the ill-fated game Cursed City (surely a case of nominative predeterminism if ever I heard one!) was the vampire lord Radukar the Wolf.
Now I've not played through the game yet and I don't want to spoil anything for anyone else but I think it's a fairly safe bet to assume that, if you win the game where the central objective is to defeat the vampire then the vampire will end up dead(er) at the end. However that fails to account for one of the central tenants of horror, that the baddie always come back. Horror movie bad guys, much like action movie heroes, have a phenomenal ability to come crawling back from the verge of death, shrug off apparently mortal wounds and get all murderous on those who done them wrong. Poor old Radukar has been very wronged indeed, having been "cancelled" by Games Workshop (perhaps he held the wrong opinions?) he's come back swinging, having swapped rulership of the Cursed City for a gym membership and a lifetimes' supply of protein shakes. Better yet he's got a new miniature, which replaces the old one that was available for all of about 15 minutes just a few weeks ago. Seeing all the other replacements for old models that form part of this release actually only serves to make this more striking – the first Radukar having been on sale for about as many minutes as the old zombies outstayed their welcome in years.
The new incarnation is a muscular brute and as subtle as a brick, and I love him for it. As well as being an awesome model in his own right I can't help but think that he could be converted into a Khornate lord, or a Space Wolf who has succumbed to the curse of the wulfen. Kritza the Rat Prince will undoubtedly take one look at him and start twittering about toxic masculinity, bless his little soul.
Scampering around his feet we have a pair of little Vyrkos Blood-Born. These diminutive vampires were once the nobility of the Cursed City who swore themselves to Radukar and were reborn as these half-feral creatures. Seeing them on Radukar's base is a nice touch, providing a nod to the Cursed City game whilst also serving to emphasise how big the vampire lord has now grown. However I can't help but wonder if, in the future, they might look a little out of context. Without the game from which they originated, and with it having remained on the shelves for such a brief time, there's very little that looks like them elsewhere in the range. Who knows though, maybe someday the little scamps will get their own kit?
Belladamma Volga
Prior to this release I certainly wasn't expecting the sheer number of vampires that have been revealed, nor the range of styles. Truly there is a vampire here for every occasion, from Kritza, who I feel might actually sparkle if you catch him in the right light, to the murderous Annika or the Lovecraftian strangeness of Lauka Vai. I must admit however that I certainly wasn't expecting Radukar to bring his gran along.
There's a wonderfully subtly to this model that to me makes her one of the best things in this release. At first glance she could almost be a fairly normal old woman, albeit one with an unusual choice of steed but allowances can be made for riding around on wolves in a fantasy setting. Then you spot her feet pocking out the bottom of her dress and have to suppress a shudder as she slips across the border into the uncanny valley in search of a gingerbread cottage to lurk in. What sharp teeth you have grandmama…
Anyway, if you haven't gathered as much by now I think this is an excellent set of releases and I can't deny that I'm thinking very seriously about raising some dead of my own. As I mentioned above I've already got a whole heap of undead knocking around that I've gathered over the years, and this is giving me the itch to get stuck in about them at last. I don't know how many of the new kits I'm going to rush out to buy (metaphorically of course – who goes out to buy things these days?), especially given the aforementioned stack of corpses in the spare room (and there's a line you don't want to hear quoted out of context…). At the very least I'm going to treat myself to a set of zombies though, you can never have too many of them, and then we'll take it from there.
One thing that does strike me though, especially as I look at the new vampire characters, is how much old Neferata and Mannfred feel out of place. For the uninitiated these were two of the most powerful vampires in the old Warhammer setting and when the great necromancer Nagash became a god in the new Mortal Realms he raised their souls once more and bound them into his service, reasoning that as their miniatures had only been released in 2014 it might be premature to kill them off without giving people a proper chance to buy them – a fate which Radukar the Wolf can only envy. Now I'm certainly not complaining that the models are still available, both of them are excellent miniatures and I certainly intend to paint one or other of them someday – probably Neferata (sorry Mannfred, you're a much more interesting character and your devious villainy is a hoot to read about, but I have a secret love for Neferata so she jumps the queue).
I've always felt however that they don't really belong to Age of Sigmar, they're borrowed from old Warhammer and ever since the setting was created they've felt like a fish out of water, allowed to linger on in the new setting because we're all too polite to tell them that the setting they belong to burned to the ground six years ago and they weren't on it. Whilst some of the other old world survivors, Morathi for instance, or Nagash himself, have really grown into their new roles these two old timers never really seemed to fit. Introducing new vampire characters has only emphasised this divide. I suppose Belladamma Volga could almost come riding across the steps of Kislev and perhaps Lauka Vai might lurk on some lonely island off the coast of Lustria or Naggaroth, but really these are creatures of the new Realms – and Neferata and Mannfred belong to the old. Perhaps as the new range beds in I'll change my mind, or perhaps they'll just be allowed to live out their days quietly on the shelves of Games Workshop stores until the Old World project is finally unveiled and they're able to find their way home at last.
Death has had a strong showing over the past few years, with the arrival of first the ghosts of the Nighthaunt, then the skeletal legions of the Ossiarch Bonereapers and now the old fashioned undead of the Soulblight Gravelords. I suspect, and I'm happy to be proved wrong, that we might not see a great deal more from the forces of undeath over the next few years, as Games Workshop switch their focus to the savage hordes of Destruction currently gearing up to take their turn as the big baddies of the setting and give those Order gits a propa kickin'. That said I think there's still a lot of creative potential to be explored here, as and when Games Workshop get around to it. Most deserving of a little attention are the Flesh-eater Courts. The ghouls are nice models, and the background – which describes them as deluded, Quixotic knights who believe themselves to be noble and heroic rather than degenerate cannibals – is very clever. It's unfortunate however that the background has no visual link to the models whatsoever, there's not a single miniature in the range which so much as hints at knightly qualities. What's more I really like the available models but I'm put off from even considering an army of them because the range leans so heavily on just a handful of kits, with many units differentiated from each other simply by having a slightly different head. If I had a seat amongst Games Workshop's team of designers I'd make sprucing up the ghouls my next priority, and I'd want to emphasise the knightly aspect whilst I was about it.
Anyway, the sun is creeping over the horizon so it's time for me to slink back to my crypt to wait out another day. I may lie in my coffin, my flesh as cold and white as marble, but I am not dead – nor am I sleeping. I'm waiting, specifically to hear what you might have to say about all this. As even, my fellow lords of the night, the comments box is all yours…
All images of models or artwork belong to Games Workshop – apart from the photos of my own models of course. No garlic was harmed in the production of this post.
29 Comments | tags: Age of Sigmar, Belladamma Volga, Cursed City, Deathrattle Skeletons, Kritza the Rat Prince, Lauka Vai, Radukar the Wolf, Review, Soulblight Gravelords, Undead, Vampires, Vengorian Lord, Wight King, Zombies | posted in Editorial
Sours: https://convertordie.wordpress.com/tag/deathrattle-skeletons/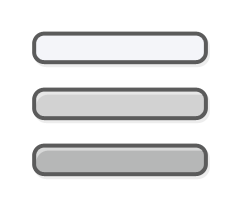 Which vampire count skeleton is better?
Skeletons have more weapon strength, melee attack, and charge bonus. Spearman have more melee defense and bonuses against large opponents. So in my all skeleton armies, (I do have better armies, but with no upkeep skeletons there's no reason not to have some extras to back up the main ones), which types of skeletons shound I use?

Report this post
Note: This is ONLY to be used to report spam, advertising, and problematic (harassment, fighting, or rude) posts.
Sours: https://steamcommunity.com/app/594570/discussions/0/2295094308097667539/
Skeleton warhammer
How sentient are Warhammer zombies and Skeletons ?
Warhammers necromancy is based on egyptian concepts about the soul.
The ancient egyptians thought that the human soul is not a single entity, but contains several individual forces.

I cannot recount all of them and probably make some mistakes summarizing them out of my head, but there are e.g. Ka the life force, Ba, your personality, Ren, your true name aka your identity, ankh, your intellect/skills/memories, Khet, your physical body, Ib, your heart/emotions, and others I cannot remember.

Warhammer uses a similar system for their necromancy, but with different names IIRC.

A basic zombie would then contain just its Ka and Khet. It can move on its own, but holds no other things and is a puppet of its master. Same for a vampire skeketon warrior.

Tomb King skeleton warriors were more prepared before death and rise with their ankh. Thus they remember skills from their lives, e.g. how to use a bow. This is why tomb king skeletons can use arrows but vampires cannot.

The Tomb kings themselves probably hold all parts of their soul.

The more parts of the soul are returned into the undead the more of its old life and abilities it retains, and the more powerful and independent it can act. But it is more complicated to properly race such intact undead.
Sours: https://forums.totalwar.com/discussion/272050/how-sentient-are-warhammer-zombies-and-skeletons
warhammer skeleton warriors
Games Workshop S/BLIGHT G/LORDS: DEATHRATTLE SKELETONS
$51.11Amazon prime
Mantic Games MGKWU44-1 Skeleton Horde Play Set, Multi-Colour
$35.65Amazon prime
Warlords of Erehwon: Skeleton Warriors
$27.18Amazon prime
Skeleton Warrior 25mm metal miniature
$5.11Buy It Now30d 22h
Games Workshop Warhammer Undead Skeleton Warriors Regiment Spares x18 Models
$49.72Buy It Nowor Best Offer30d 20h
OOP Citadel / Warhammer / Marauder Chaos Undead MM50 Skeleton Warriors BNIB
$124.32Buy It Now30d 15h
OOP Citadel / Warhammer / Iron Claw Undead IC701 Skeleton Warriors BNIB
$172.67Buy It Now30d 2h
Warmaster Undead Skeleton Warriors Infantry C Esqueletos Guerreros Warhammer GW 
$17.47Buy It Nowor Best Offer30d 1h
Warmaster Undead Skeleton Warriors Infantry B Esqueletos Guerreros Warhammer GW 
$19.80Buy It Nowor Best Offer30d 1h
Warmaster Undead Skeleton Warriors Infantry A Esqueletos Guerreros Warhammer GW 
$22.13Buy It Nowor Best Offer30d 1h
Games Workshop WHF Vampire Counts Plastic Skeleton Warriors Collection #43 NM
$35.00Buy It Now29d 4h
Games Workshop WHF Vampire Counts Plastic Skeleton Warriors Collection #42 NM
$32.00Buy It Now29d 4h
Games Workshop WHF Vampire Counts Plastic Skeleton Warriors Collection #41 NM
$35.00Buy It Now29d 4h
Games Workshop WHF Vampire Counts Plastic Skeleton Warriors Collection #40 NM
$35.00Buy It Now29d 4h
Games Workshop WHF Vampire Counts Plastic Skeleton Warriors Collection #39 NM
$35.00Buy It Now29d 4h
Games Workshop WHF Vampire Counts Plastic Skeleton Warriors Collection #31 NM
$45.00Buy It Now29d 4h
N Warhammer Skeleton Warriors Regiment, 20 Skeleton Figures
$44.99Buy It Nowor Best Offer29d 3h
Citadel FTS Skeletons Ral Partha Broken Spares Undead Warriors Skeleton Bits Lot
$20.71Buy It Nowor Best Offer29d 3h
Ral Partha Skeleton Warrior with Spear Fantasy Metal Figure Skeletons Undead
$8.28Buy It Nowor Best Offer29d 3h
Warhammer AoS - 10x Deathralle SKELETON WARRIORS (10/19)
$17.00Buy It Now29d 3h
Warhammer Fantasy Undead Transfer Skeleton Warriors Classic
$2.760 Bidsor Best Offer4d 21h
Warhammer Age Of Sigmar Legions Of Nagash Skeletons Warriors Vendita Al Dettagli
$2.25Buy It Now28d 18h
Games Workshop WHF Vampire Counts Plastic Skeleton Warriors Collection #29 NM
$25.00Buy It Now28d 10h
Citadel Warhammer Classic 80s Metal Undead Skeleton Warrior OOP Vampire Counts
$11.73Buy It Now28d 4h
1984 Skeleton Warriors C17 2C4 Undead - Pre Slotta Games Workshop Warhammer.
$5.510 Bids4d 3h
New Warhammer Fantasy 5 Skeleton Warriors Box
$20.720 Bidsor Best Offer3d 23h
Deathrattle Skeleton Warriors x 10-NIB-OOP-Soulblight Gravelords-Warhammer-AoS
$64.00Buy It Nowor Best Offer27d 22h
Citadel Games Workshop Warhammer Oldhammer Skeleton Warrior 1990 Metal
$13.800 Bids3d 5h
Grenadier Models Skeleton Warrior Solid Based Pre Slotta Metal
$6.890 Bids3d 5h
(2298) Skeleton Warriors Regiment Cursed City Soulblight Gravelords Sigmar Fanta
$15.8910 Bids3d 1h
(2207) Skeleton Warriors Cursed City Soulblight Gravelords Sigmar Fantasy Warham
$1.662 Bids3d 1h
(2203) Skeleton Warriors Cursed City Soulblight Gravelords Sigmar Fantasy Warham
$4.143 Bids3d 1h
Warhammer Fantasy Battle WFB Skeleton Warriors Regiment Job Lot & Shields
$13.820 Bidsor Best Offer2d 22h
34 Classic Plastic Games Workshop Skeleton Warriors
$20.721 Bid2d 20h
40 X Games Workshop Classic Skeleton Warriors
$29.012 Bids2d 20h
Tomb Kings Skeleton Warriors.
$35.936 Bids2d 20h
TOMB KINGS Skeleton Warriors Lot #2 Warhammer Sigmar
$12.180 Bidsor Best Offer2d 11h
TOMB KINGS Skeleton Warriors Lot #1 Warhammer Sigmar
$12.180 Bidsor Best Offer2d 11h
TOMB KINGS Skeleton Horsemen Warrior #2 Warhammer Fantasy Sigmar
$22.400 Bidsor Best Offer2d 11h
TOMB KINGS Skeleton Horsemen Warrior #1 Warhammer Fantasy Sigmar
$21.510 Bidsor Best Offer2d 11h
DEATHRATTLE SKELETON WARRIORS - OOP New & Sealed Soulblight Gravelords Warhammer
$69.06Buy It Now26d 5h
Metal Classic Ral Partha Skeleton Warrior - Classic Warhammer X7167
$20.71Buy It Nowor Best Offer26d 2h
Games Workshop WHF Vampire Counts Skeleton Warriors (1996 Ed) Pack New
$24.95Buy It Now26d 1h
GW 1987 Warhammer Fantasy Undead Vampire Counts Skeleton Warriors METAL (Y100)
$8.28Buy It Now25d 21h
15x Skeleton Warriors - Tomb Kings - Warhammer Fantasy - OOP - 534294-948
$34.52Buy It Nowor Best Offer24d 21h
17x Skeleton Warriors - Tomb Kings - Warhammer Fantasy - OOP - 534294-947
$41.43Buy It Nowor Best Offer24d 21h
NOS Warhammer SKELETON WARRIORS 8 in Box citadel Games Workshop model toy figure
$29.690 Bidsor Best Offer3d 9h
Warhammer Tomb Kings Skeleton Warriors Job Lot Bits Games Workshop OOP 2000s
$36.6110 Bids3h 16m
Warhammer Tomb Kings Skeleton Warriors x16 Plastic Games Workshop OOP 2000s
$13.826 Bids3h 1m
WARHAMMER CITADEL OOP 80s C17 UNDEAD SKELETON WARRIOR FTS21 FANTASY TRIBE METAL
$11.04Buy It Now24d 2h
WARHAMMER CITADEL GW OOP 80s FF52 UNDEAD SKELETON WARRIOR FIEND FACTORY METAL
$12.42Buy It Now24d 2h
OOP Citadel / Warhammer Metal Chaos C17 Undead Skeleton Warrior
$8.28Buy It Now24d 0h
OOP Citadel / Warhammer Metal Chaos C17 Undead Skeleton Warrior
$12.42Buy It Now24d 0h
OOP Citadel / Warhammer Metal Chaos C17 Undead Skeleton Warrior
$12.42Buy It Now24d 0h
CITADEL GAMES WORKSHOP C17 Skeleton warrior sword PAINTED mini 1987
$19.330 Bidsor Best Offer2d 18h
CITADEL GAMES WORKSHOP C17 Skeleton Warrior Maceman fantasy mini PAINTED
$19.330 Bidsor Best Offer2d 18h
Warhammer Undead Skeleton Warriors Shield Sprue - Oldhammer Vampire Counts WFB
$7.50Buy It Now23d 16h
Warhammer Fantasy AOS Soulblight Gravelords Skeleton Warriors Paintedx10 OCT92
$50.00Buy It Nowor Best Offer23d 8h
Warhammer Fantasy AOS Soulblight Gravelords Skeleton Warriors Paintedx12 OCT90
$50.00Buy It Nowor Best Offer23d 8h
Warhammer Fantasy AOS Soulblight Gravelords Skeleton Warriors Paintedx10 OCT89
$55.00Buy It Nowor Best Offer23d 8h
X20 Games Workshop Warhammer Boxed Skeleton Warriors Regiment Shrinkwrapped
$103.61Buy It Nowor Best Offer23d 4h
28mm 11X Fantasy Skeleton Warriors - Resin, Limited Run, Rare,Highly Detailed.
$172.690 Bidsor Best Offer1d 19h
Tomb Kings Skeleton Warriors - Warhammer - Games Workshop
$151.09Buy It Now22d 13h
Warhammer Age of Sigmar: Deathrattle Skeleton Warriors
$24.35Buy It Nowor Best Offer22d 3h
Warhammer Age of Sigmar: Deathrattle Skeletons Warriors
$20.29Buy It Nowor Best Offer22d 3h
Warhammer Age of Sigmar: Deathrattle Skeletons Warriors
$20.29Buy It Nowor Best Offer22d 3h
Warhammer Age of Sigmar: Deathrattle Skeletons Warriors
$20.29Buy It Nowor Best Offer22d 3h
Warhammer Age of Sigmar: Deathrattle Skeletons Warriors
$20.29Buy It Nowor Best Offer22d 3h
Warhammer Age of Sigmar: Deathrattle Skeleton Warriors
$24.35Buy It Nowor Best Offer22d 3h
Warhammer Age of Sigmar: Deathrattle Skeleton Warriors
$20.29Buy It Nowor Best Offer22d 3h
Warhammer Age of Sigmar: Deathrattle Skeletons Warriors
$20.29Buy It Nowor Best Offer22d 3h
Warhammer Fantasy AOS Soulblight Gravelords skeleton warriors x10 Painted OCT37
$50.00Buy It Nowor Best Offer22d 2h
Warhammer Fantasy AOS Soulblight Gravelords skeleton warriors x10 Painted OCT36
$50.00Buy It Nowor Best Offer22d 2h
Warhammer Fantasy AOS Soulblight Gravelords skeleton warriors x10 Painted OCT35
$50.00Buy It Nowor Best Offer22d 2h
Warhammer Fantasy AOS Soulblight Gravelords Skeleton Warriors Painted x11 OCT39
$85.00Buy It Nowor Best Offer22d 2h
Warhammer Fantasy AOS Soulblight Gravelords Skeleton Warriors Painted x10 OCT38
$80.00Buy It Nowor Best Offer22d 2h
Warhammer - Pre Slotta - C17 , FTS 10, - Skeleton Warrior w/ Sword - 1982 B
$5.46Buy It Now22d 0h
Warhammer Tomb Kings Skeleton Warriors Regiment 
$67.30Buy It Now21d 12h
Warhammer Skeleton Warriors Regiment Citadel Miniatures Complete Open Box 1998
$99.99Buy It Now20d 9h
Warhammer Age Of Sigmar Legions Nagash Skeletons Warriors Sale to the / Details
$1.85Buy It Now18d 7h
Games Works Soulblight Gravelords Mini Loose 2 Skeleton Warriors Collectio NM
$40.00Buy It Now17d 13h
10 Deathrattle Skeleton Warriors Soulblight Gravelords Warhammer Undead Sigmar
$36.90Buy It Now16d 6h
Warhammer Fantasy Undead Skeleton Warriors Sprue OOP LOT 506
$7.94Buy It Nowor Best Offer16d 3h
Warhammer Fantasy Undead Skeleton Warriors Sprue OOP LOT 506
$7.94Buy It Nowor Best Offer16d 3h
Warhammer Fantasy Undead Skeleton Warriors Sprue OOP LOT 505
$6.56Buy It Nowor Best Offer16d 3h
Warhammer Fantasy Undead Skeleton Warriors Sprue OOP LOT 504
$6.56Buy It Nowor Best Offer16d 3h
Warhammer Fantasy Undead Skeleton Warriors Sprue OOP LOT 503
$7.94Buy It Nowor Best Offer16d 3h
Warhammer Fantasy Undead Skeleton Warriors Sprue OOP LOT 502
$7.94Buy It Nowor Best Offer16d 3h
Games Worksho White Dwarf #226 "Space Marines, Skeleton Warriors, Mordhei VG+
$4.99 $3.00Buy It Now15d 16h
Warhammer Fantasy Battle Vampire Counts Armored Skeleton Warrior Metal OOP
$10.00Buy It Now15d 8h
Citadel C17 Undead Skeleton Axe Warrior Warhammer 1985 Skeletons
$12.42Buy It Nowor Best Offer14d 19h
Warhammer Age of Sigmar Skeleton Warriors (10) Box Set - OOP
$55.26Buy It Now14d 3h
Rrd2 Nightmare Legion Musician Drummer Warhammer Undead Skeleton Warriors Metal
$12.35Buy It Now13d 8h
Games Workshop Legions of Nagash Mini Loose 28mm Skeleton Warriors #5 NM
$42.00Buy It Now13d 7h
Warhammer Realm of Chaos Sigmar Chaos Warrior Skeleton Armour rare metal W700
$23.49Buy It Nowor Best Offer13d 4h
Games Workshop WHF Vampire Counts Plastic Skeleton Warriors Collection #38 NM
$40.00Buy It Now13d 2h
Rrd2 Nightmare Legion Musician Drummer Warhammer Undead Skeleton Warriors Metal
$12.31Buy It Now12d 22h
Warhammer Citadel Undead Skeletons Warriors x 33 * Plastic * Tomb Kings * OOP *
$56.63Buy It Now12d 19h
0203 Chaos Warrior Skeleton Citadel Warhammer Undead Realm Of Chaos Aos
$13.68Buy It Now12d 14h
Warhammer - Pre Slotta - C17 , FTS 21, - Skeleton warrior - 1982 #C
$6.15Buy It Now12d 5h
Warhammer undead Oop rare skeleton warrior models nagash job lot
$103.60Buy It Now11d 22h
Warhammer Wfb Undead Skeleton Warriors Plastic Oop Rare Sealed Sw Mib
$69.06Buy It Nowor Best Offer11d 21h
1987 Undead UND2 Skeleton Howard Pothelm Citadel Warhammer Armoured Warrior Army
$31.77Buy It Now11d 19h
Sours: https://picclick.com/Popular/warhammer-skeleton-warriors
You will also like:
outlet Warhammer Deathrattle Skeleton Warriors 691060426550 stadium giveaways
outlet Warhammer Deathrattle Skeleton Warriors 691060426550 stadium giveaways
the first symptom of a cold is usually a sore throat. this is generally followed by sneezing or a blocked, sore or runny nose. usually, 1 in 3 people with a cold will get a cough and feel unwell.
colds are caused by viruses. antibiotics cannot treat viruses. instead, drink plenty of liquids to replace those lost from sweating and runny noses. get lots of rest and eat healthily. do not ask your gp for antibiotics for a cold.
you will usually feel worse during the first 2 to 3 days before gradually starting to improve. your symptoms will usually last about a week.
cold and flu symptoms are similar but flu tends to be more severe.
cold
appears gradually
affects mainly your nose and throat
makes you feel unwell but you're ok to carry on as normal - for example, go to work
flu
outlet Warhammer Deathrattle Skeleton Warriors 691060426550 stadium giveaways

appears quickly within a few hours
affects more than just your nose and throat
makes you feel exhausted and too unwell to carry on as normal
cold symptoms can include:
blocked or runny nose
sore throat
headaches
muscle aches
coughs
sneezing
a raised temperature
pressure in your ears and face
loss of taste and smell
the symptoms are the same in adults and children. sometimes, symptoms last longer in children.
causes of colds
colds are caused by viruses. they can easily spread to other people. you're infectious until all your symptoms have gone. this usually takes about a week.
colds are spread by germs from coughs and sneezes which can live on hands and surfaces for 24 hours.
to reduce the risk of spreading a cold you should:
wash your hands often with warm water and soap
cough into your elbow to stop germs getting on to your hands and spreading to other people
use tissues to trap germs when you cough or sneeze
bin used tissues as quickly as possible
how to prevent catching a cold
the best ways to avoid catching a cold are:
washing your hands with warm water and soap, especially before eating
not sharing towels or household items, like cups, with someone who has a cold
not touching your eyes or nose. you can infect your body if you've come into contact with the virus.
staying fit and healthy
Sours: https://dermrxpharmacy.com/significancef9/ecdd1826192.htm
6784
6785
6786
6787
6788