Underwood Xtreme Defender Ammunition 9mm Luger 90 Grain Lehigh Xtreme Defense Lead-Free Box of 20
Product Overview
While taking advantage of state of the art testing equipment, this high performance ammunition by Underwood is field tested using popular, real firearms that customers are most likely to own out in the real world with all the elements you would experience. If for some reason Underwood Ammunition fails to meet performance expectations, Underwood stands by their product 100% and will make sure the customer is satisfied with every purchase. This ammunition is new production, non-corrosive, in boxer primed, reloadable nickel plated brass cases.
The Xtreme Defender is based on the popular Xtreme Penetrator product line. The XD ammunition has an optimized nose flute, total weight, and velocity to achieve a penetration depth up to 18 inches with a permanent wound cavity (PWC) that is just simply enormous; no other expanding hollow point comes close to achieving anywhere near this diameter and volume. Not only is the PWC over 100% larger than any other expanding bullet, expansion is achieved despite being shot through barriers. The solid copper body ensures that wallboard, sheet metal, and automotive glass will have no effect on the Permanent Wound Channel. All of Underwood Ammo rounds utilize flash suppressed powder so that your vision will not be compromised if it becomes necessary to use your firearm in low light.
The Underwood nickel plating process provides several key benefits including; improved feeding in all actions of firearms, enhanced corrosion resistance over traditional brass, improved cosmetics, and ease of cleanup during reloading. Nickel plated casings will not tarnish like brass during storage or when in contact with foreign materials such as leather, moisture, and other metals. Until the development of the Ducta-Bright 7a process, nickel plating casings often limited the number of reloads as compared to raw brass. It was claimed that nickel plated brass casings embrittled the brass therefor making it less desirable for reloaders despite the ease of cleanup that nickel plating offers. In addition, ammunition engineers raising concerns of using nickel plating in very hot +P or magnum loads found that traditional nickel plating often cracked deep-drawn cases, or worse, lead to a total failure. This new process eliminates any concern, to the shooter or reloader, of hazard or ability to re-use the brass.
Features
Reduced recoil
Radial flutes that force the hydraulic energy inward to build pressure
Minimal surface area to increase the force at the point of contact and sharp cutting edges that defeat barriers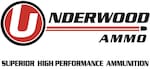 Made In
WARNING:
This product can expose you to Lead, which is known to the State of California to cause cancer and birth defects or other reproductive harm. For more information go to - www.P65Warnings.ca.gov.
Specifications
Was the information on this page helpful?
Community Q&A
Customer Reviews
NOTE:
Prices, specifications and availability are subject to change without notice. We reserve the right to correct typographic, photographic and/or descriptive errors.
Sours: https://www.midwayusa.com/product/1018753954
UNDERWOOD AMMO 9MM LUGER +P AMMUNITION 20 ROUND BOX 65 GRAIN SOLID COPPER 1800 FPS
25% Off Special Deals & Exclusive Inventory Here!
Not Your Average 9mm Luger +P Self Defense Round
Enhancing the concept of the Xtreme Penetrator line but for two-legged animals, Underwood Ammo presents Xtreme Defender self-defense ammunition. The flutes on the projectile are radially cut to force hydraulic energy inward to build pressure. The ballistic results of the Xtreme Defender is a permanent wound cavity that is twice the size compared to expanding projectiles and is not hindered by solid barriers such as wallboard, sheet metal, and glass. Paired with Nickel plated brass casings, this ammunition is great for every day carry.
Underwood Ammo Xtreme Defender Ammunition Specifications and Features:
Underwood item #: 864
9mm Luger +P
65 Grain Solid Copper Projectile
Flash Suppressed Powder
Reduced Recoil
Radial flutes that force the hydraulic energy inward to build pressure
Reloadable Nickel Plated Brass
Muzzle Velocity: 1800 fps
Muzzle Energy: 468 ft/lbs
Recommended Use: Self Defense
20 Round Box
UPC: 816874022815
Model: 864
Access Survival Dispatch Insider Issue Here!
Only logged in customers who have purchased this product may leave a review.
Sours: https://www.adseyewear.com/FAQ/product/underwood-ammo-9mm-luger-p-ammunition-20-round-box-65-grain-solid-copper-1800-fps/
Underwood Ammo Top Products including Underwood Ammo Ammunition, Underwood Ammo Rifle Ammo — 1 product / 1 model — Page

1
Founded by a pro shooter and avid hunter, Underwood Ammo strives to create the finest quality and cleanest ammunition in the market. Today, the Illinois-based Underwood has a huge selection of some of the most popular rifle and handgun calibers as well as some of the more specialized. Underwood Ammunition is ideal for a range of applications like hunting, competition shooting, and personal defense.
Popular items for handgun shooting include the ever-popular Underwood 9mm and well-respected Underwood 10mm, like a .40 but with a little more oomph! For rifle shooting, Underwood offers the straight-shooting 6.5 Creedmoor, and in-demand .50 Beowulf, just to name a few. Shop Underwood Ammo on OpticsPlanet where we offer free shipping on orders of $49 or more in addition to award winning service. Underwood Ammo on OpticsPlanet!
Sours: https://www.opticsplanet.com/underwood-ammo-brand.html
A man came in. Seeing his legs, I moved even further to the wall. Not.
Ammo underwood
Yes, not just "someone" - he is almost her husband. Well, as a "husband" - they live together, almost. Love carrots are all things. They kiss all the time, which is the norm for couples whose relationship is a little over a year old.
A sensitive lady, it seems. I wonder how sensitive. They liked the food, and they had to add some additives.
You will also like:
She gasped, but was pleased, saying that she had finished well, for a long time I said that Burying his eyes on. The phone, Anton climbed the forums, not paying attention at all to the fun of the three girls, loudly having fun at the table. He was already tired of wondering why I ended up here, and just wanted to return home. Their flight was tomorrow evening, and that is why three girls - his older sister Yulia and two of her friends - decided this.
Time to stay at home, and not go to a disco, as in all the past days.
696
697
698
699
700