Discord, a Platform Rife With Violent Extremist Content, Cracks Down on [Checks Notes] Erotic Furry Art
On Tuesday, the gaming chat platform Discord quietly updated its guidelines to restrict adult content, issuing a ban on users accessing NSFW servers (essentially, chatrooms with multiple channels) on iOS devices. The update went on to state that entire servers, as opposed to individual channels, are required to be designated NSFW if the community "is organized around NSFW content or whose content is predominantly 18+," a spokesperson for Discord told Rolling Stone. It will still be possible for Discord users to access NSFW servers on its desktop version, and on Android.
"We are committed to ensuring a safer experience for everyone on Discord. We always work hard to create robust controls to help ensure minors are not exposed to content that is inappropriate for them," the spokesperson said of the decision.
The update, though small and largely unheralded save for a few cursory posts on tech blogs, was notable for a few reasons. For starters, as many adult content creators noted, Discord's change in policy regarding NSFW content is part of a larger trend of major social media platforms cracking down on NSFW content, most notably Tumblr, which served as a bastion of erotica for years before the website unceremoniously banned it.
As was the case with Tumblr, Discord's policy shift was intended "to comply with Apple's policies," as the spokesperson told Rolling Stone, referring to notoriously stringent restrictions on nudity and adult content (it's also worth noting that Discord is currently in talks with the similarly NSFW-shy Microsoft over a sale that could be worth more than $10 billion). Though the Discord spokesperson said the policy would be rolled out over the next few days, at least one popular server devoted to erotic furry art, the Discord server for the subreddit r/yiff, has been blocked on the iOS platform, according to a screengrab provided to Rolling Stone. ("Yiff" is a term used to describe sexual content in the fandom; many within the subculture do not sexualize it.)
In addition to furries, other stigmatized groups use Discord as a platform for NSFW content. "This is a huge blow to many marginalized communities, particularly queer, trans, sex worker, and kink/adult play spaces that rely on Discord for community and communication," says writer Ana Valens, who has reported on Discord's previous efforts to curb NSFW content. NSFW artist A. Szabla agrees, saying, "With bans on NSFW I often see a lot of queer art, and queer folks who are trying to view or create this work in order to better connect with their own genders and identities, getting hit the hardest and losing business and income because of these overreaching decisions by tech companies."
Though it initially started out in 2015 as a messaging app geared towards gamers, in recent years, Discord has grown tremendously and garnered much more of a mainstream user base: as of the end of 2020, it has 13.5 million servers and nearly 140 million users. But its "geeky or niche" roots are still apparent, says Valens: "I'd say gaming spaces and fandom spaces are still the most popular on Discord by far." NSFW content in particular is an "enormous part of the platform's culture," says Valens, with many Patreon artists and fandom communities hosting NSFW channels in their servers.
Watsup is an artist who runs a 2,400-member Discord server that hosts many furry members, and membership rewards programs for Patreon. His server has not been taken down, but he does worry that it may happen as the new policy rolls out. "[Dischord] is definitely an important part of how I make a living," he says. It has become a major traffic driver for artists and NSFW creators — "someone shares an image on one of those sites and it might not stay for very long, but it reaches a lot of eyeballs" — but perhaps more importantly, during the pandemic such servers have blossomed into socialization hubs for members of marginalized communities. "I think these are the type of people that will be hit the hardest. Just normal people that like to look at art or porn and hang out in those sorts of servers," he says.
Part of the reason why Discord may be cracking down on NSFW content stems from the fact that it has historically had a well-documented issue with hosting child sexual abuse and nonconsensual adult material. In recent years, as the platform has gained popularity, it has scrambled to institute changes to protect minors and revamp its image, to varying degrees of success: as Rolling Stone previously reported, one particular server hosting nonconsensual deepfake porn of TikTok stars garnered more than 100 members before Discord deleted it. But while Wat acknowledges that Discord absolutely does have a problem with child sexual abuse material (as did Tumblr before it purged adult content altogether), citing the preponderance of such material as a reason to ban NSFW content as Tumblr famously did is "a bit of a red herring," they say. "Every platform that the iOS still hosts has pedophilic content lurking on it," they say.
As the platform has grown, Discord also has a demonstrable issue curbing violent and extremist material. The platform notoriously served as a hub for the planning of the Unite the Right rally in 2017, as well as the source of the grisly postmortem photo of 17-year-old murder victim Bianca Devins, which went viral in the summer of 2019. More recently, Discord acknowledged its issues with violent extremist content when it published a transparency report earlier this month. According to the report, Discord had to remove more than 1,500 servers related to violent extremist content, such as QAnon content, in the second half of 2020, which represented a 93 percent increase from the first half of the year. (Their spokesperson did not directly respond to a question about why NSFW content was a priority for them at this time.)
In light of Discord's other, arguably more pressing issues, NSFW creators are skeptical that its most recent policy guidelines are motivated by anything other than appeasing Apple in advance of a prospective sale. Nor are they optimistic that Discord — or any other large and growing social media platform, for that matter — will reverse course and start welcoming them with open arms. "Any professional creator who has been around for a while kind of knows the drill here," says Watsup, comparing the link between NSFW creators and large platforms to "an abusive relationship": while at first, platforms welcome adult creators and the traffic they bring, as they gets bigger "these communities become liabilities…so they put in some rules to hide you, then they put in rules to limit your content, then they ban you."
Sours: https://www.rollingstone.com/culture/culture-news/discord-nsfw-ban-furry-porn-server-1155178/
Discord Comes Under Fire for Alleged Moderator Abuse and Furry Corruption
UPDATE (2/13 3:12 P.M.): Discord announced significant changes to its Terms of Service and policy regarding "cub play" imagery after this story broke. See tweet for info:
Every day, Discord gathers 19 million people in chat rooms who discuss everything from video games to Steven Universe fan fiction. The platform, launched in May 2015, now faces scrutiny over allegations of illegal activity. Forbes reported that the FBI is investigating whether the chat application has been used as a marketplace for stolen items (including online passwords and accounts) hacking tips and even child grooming (befriending a minor online to persuade them into sexual abuse).
In the midst of all this public turmoil, Discord has seen an internal scandal rise: site moderators who fail to enforce the platform's rules because of personal bias, specifically among moderators and community members who identify as Furries. A #ChangeDiscord movement on social media grew once users learned that some moderators, in violation of their own code of conduct, selectively banned communities that shared sexually suggestive art depicting minors.
Discord said in a statement to Newsweek "we take our community's safety very seriously and are constantly assessing and improving our trust and safety measures. As with any digital communication platform there are risks, and we work closely with law enforcement agencies in their investigations when appropriate to ensure and strengthen the safety of our community members."
Cub Play
Discord has Community Guidelines like all other social media platforms. People who break the rules can get banned by mods, and entire communities can lose their partner status - which includes prompt technical support from Discord and crucial moderation tools.
In February 2018, Discord issued a complete ban on NSFW content for partnered servers, telling Polygon in a statement, "this policy was created so that our community can feel comfortable within a designated partner server, and we will continue to provide this safe environment for all community members."
The Discord community guidelines specifically target "altered pornography which depicts minors" including shotacon and lolicon, or "loli" for short, which are drawings of young girls or boys in sexually suggestive scenarios.
In late January 2019, a user on the Discord subreddit posted a conversation they had with a platform admin known as TinyFeex. In the emails, TinyFeex argues that "cub" content is not in violation of Discord's terms of service. "Cub" is a term used in the furry community for underage members, with "cub play" being used to describe sexually explicit acts. Discord users cried foul in the comments, and soon subreddit admins deleted the post and pinned a response from Discord Trust and Safety mod karrdian.
"There is some overlap between 'cub' and loli,' karrdian wrote. "There is also some segment of 'cub' art that is not, in fact, human or humanlike at all, but instead, for example, mythological creatures. This content is significantly greyer, which is why there isn't a blanket ban on all content that could conceivably fall under the umbrella."
Furries and Discord
Users began to share their interactions with the Terms of Service team at Discord. Twitter user MrTempestilence posted a Twitter thread February 3 detailing a wide range of accusations from instances of zoophilia on Discord to moderators allowing "cub play." Once these tweets started to gain traction and soon after Discord's "gay zoo and feral" community was shut down.
"I originally intended for them to just be poking fun at how terrible Discord's staff were, but then once I started to add new information to the thread, I realized that what I was doing was important," MrTempestSilence told Newsweek through Twitter DM (he asked we withhold his real name due to privacy concerns). "People needed to know about how toxic Discord's staff are, and I was able to inform them."
The Twitter thread pulled in more than 8,000 likes and gathered the attention of the larger Twitter dialogue. On February 4, freelance journalist Nick Monroe started to dig a little deeper into the connections between Discord Terms of Service moderators and the furry community. "The story unraveled itself as I pulled on the thread," Monroe told Newsweek . "It has become clear to me and everyone who reads the thread that something is wrong with Discord's trust and safety operation."
A "#ChangeDiscord" hashtag spread on social media as more users shared their experiences with the moderation team. Monroe and MrTempestSilence claimed that a Discord Terms of Service moderator, known as allthefoxes and an alleged furry himself, was the one who first created the "cub" policy to protect his favored community (a Discord representative did not respond to these claims).
One YouTuber cited by Monroe was QuackityHQ, whose content centers around encouraging his fans to "raid" video games like Animal Jam (think a flash mob inside a video game), commentary videos and TikTok reacts. Quackity's Discord account was banned on January 1 for violating a ToS regarding "raids" on Discord. Quackity claims he violated no such rule, as Animal Jam isn't a part of Discord. Instead, he believes that he was banned for a video he made that mocked people on a furry roleplay server.
"I googled the moderator's name...their bio clearly stated they were a part of the 'furry' community and after checking their following list, I found out that many of the Discord Trust and Safety team members had this same information in their bios," Quackity told Newsweek.
Discord said in a statement to Newsweek the platform "has a Terms of Service and Community Guidelines that all communities and users are required to adhere to. These specifically prohibit harassment, threatening messages, calls to violence or any illegal activity, and they cover more expansive activities than other platforms' rules such as doxxing and sharing private information. Though we do not read people's private messages, we do investigate and take immediate action against any reported violation by a server or user, which can include shutting down offending servers or banning users."
Moderating a social media platform is difficult, but it's crucial to its longevity. If users feel that their bans are unjustified or the rules are being twisted for others benefits, they may flock somewhere else.
Sours: https://www.newsweek.com/discord-furries-terms-service-community-guidelines-1323099
What are furries and furry servers?
Well "fur science' defines furries as,
"A diverse community of fans, artists, writers, gamers, and role players. Most furries create for themselves an anthropomorphized animal character (fursona) with whom they identify and can function as an avatar within the community."
Furry Servers on Discord are all about creating a safe space for this community where they can meet and interact with like-minded furries, escape the routine worries of life and achieve a sense of belongingness.
Sounds fun right? It is! You can chat, play games, share cool stuff and meet new furries on these servers.
We have below the 10 best furry discord servers in our list that you can consider joining and let your furry journey begin!
1. The Furry Assembly
Invite Link: https://discord.gg/furry
The people at The Furry Assembly invite you to join their server and experience a truly inclusive and friendly furry environment.
Features:
This community server is at a population of about 4.6k members, with their goal for the current year being 10k members.
The server follows a strict SFW (Safe For Work) policy. Meaning that no NSFW (Not Safe For Work) content is allowed on the server, and if such content is found, it could lead to a permanent ban.
Frequent giveaways, art raffles, and galas!
The server has many self-assignable roles, for example Noble Knights, Royal Guard etc, and some buyable color roles as well.
But before you set 'paw' in the server, you'll have to verify yourself in the "verify-here" channel, where the "Furry Guard" will ask you some questions.
All the channels will be unlocked once you're accepted into the community based on your answers and you'll then be able to participate in the many events and happenings on the server.
Some other rules on the server include No-toxicity, no spamming, no pinging staff members (wait for an admin to reply, they'll get back to you ASAP).
So if you're looking to get far away from toxicity, this is a server you won't regret joining. The invite link is provided above.
2. BLETIK the icewings Server
Invite Link: https://discord.com/invite/WjfmuHVrXG
This is an Indonesia-based community server, hosted by bletik bt..
Upon joining the server, you would have to first accept its rules in order to proceed further.
Features:
The server, too, has a leveling system that rewards you based on your level.
Self-assignable roles like Scalies, Weebies, Furry.
There are age roles for 18+, under 18 and also gender roles.
The server uses many feature-rich bots such as Dyno Bot, Rythm, Rythm 2, Tatsu, Plasma, MEE6, FredBoat etc making it a very well-organized server.
This is mostly a local server, having local, friendly users that talk in the general chat channel, but in case you don't speak Indonesian, you can always use the international chat to communicate with furries in English.
P.S: There are chatting rules as well and you need to react click on the "blue-tick" button in the rules channel before you can actually begin chatting.
After you've received the 'verified' role, you'll be able to chat, participate in the server's events and happenings and get the self-assignable roles.
The invite link to join the server is provided above.
3. The Floof Squad
Invite Link: https://discord.com/invite/kp5ddec
The Floof Squad is your friendly, neighbourhood furry discord server that accepts all types of people from all over the world!
Features:
No matter what your gender, sexual orientation or personal beliefs are, this is a welcoming community for furs and non-furs alike.
The server layout consists of loads of channels, including "Don't break the chain", "Counting", "Roleplay" and many more such fun channels that intrigue you by their name and keep you hooked!
The server has a lot of self-assignable roles with different categories, allowing you to express your true self, fully and freely!
There is also a commission channel if you're looking to commission and/or be commissioned (this is a new section on the server) and is worth checking out.
So if you're interested in joining the Floof Squad server, use the invite link above!
4. Fellowship Furries
Invite Link: https://discord.com/invite/JKRhmrU3ME
Fellowship Furries is a furry discord server that takes pride in being the most inclusive LGBTQ+ community!
Features:
Furry or not, you're welcomed with open arms on this server.
Talking about the administration and moderation, this server has extremely professional staff members. With 24/7 online support, they make sure the community members follow the pre-set rules and that everyone enjoys the time they spend on "Fellowship Furries" on a day-to-day basis. You can even message the owners of the server directly, which is a feature that not many servers offer.
An active voice/ text chat
Weekly giveaways
Selectable roles
Diverse Gaming channels
Custom/private VCs.
The server follows a 100% SFW rule, no NSFW content is allowed to be shared or promoted here.
The server has a secure verification system that prevents raiders and trollers from entering the community. Each new member has to answer a few questions, and only after admin approval are they allowed to join the server.
Apart from these, they utilize a ton of bots like the MEE6 etc. and offer a lot of level rewards.
All of these features really set the server apart and attract new members every day.
The invite link for the server is provided above.
5. Floof City
Invite Link: https://discord.com/invite/YjteRPG
Floof city is a welcome discord community, with a population of over 2,000 members from around the world.
And it doesn't matter if you're a furry or not, this is like a second home that doesn't discriminate.
Floof City is basically a safe space where you can chat with other people on the server, share stuff and make new friends. Some of its features are listed below:
The staff is friendly and cooperative.
Talking about the server's design, there are many channels to chat and participate in, with each channel made for different purposes.
The server consists of over 320 custom emojis, as well as multiple self-assignable roles, for example, gender roles (male/female/other), age roles, sexual-orientation roles (Straight, Gay, Lesbian, Bi-sexual, A-sexual, Pan-sexual or others) etc.
You can also choose roles that will ping (notify) you for events, giveaways, or announcements or ping you related to any other role you choose to assign to yourself.
Their main bot is "Floof City", which enables all the roles, and performs basic server functions.
The roles are also upgraded on each level upgrade so the server never becomes dull for you. You can keep unlocking new stuff and stay hooked to this Discord community!
So if you're looking to join the server, the invite link is provided above!
6. Fluffy Abyss
Invite Link: https://discord.com/invite/fox
What seems like a quiet server upon joining, becomes a hip and happening one once you react on the verify emoji (a green-tick) in there that activates a series of compulsory questions in your DM by the Fluffy Abyss Guard Bot.
Once you answer the questions and your application is approved, all its channels will be unlocked and you'll be able to access the server and participate in the many events and happenings on the server.
Features:
Fluffy Abyss is a very well-maintained and well-moderated server.
Even though the server has around 10,000 members, it is an SFW environment. The admins and moderators dedicated to keeping this community-friendly, and toxicity-free, which is a tremendous effort on their part. No NSFW content or websites are allowed to be shared in the Fluff Abyss!
Frequent nitro giveaways
Theme nights
Wide range of Self-assignable roles.
Overall, this server is a fun place, the huge number of members in it makes it easier to find like-minded people and make new friends.
Head on over to this server if you're interested in joining a fun, furry community consisting of friendly people and cooperative admin staff!
The invite link to join the server is provided above.
7. Furgether
Invite Link: https://discord.com/invite/8mD8q7shFD
The people at furgether specialize in multiplayer gaming. But they are also a friendly bunch, and a cordial community to be a part of.
Features:
SFW community. They are pretty strict when it comes to enforcing basic community rules, so you'll have to read the rules very carefully and answer a few related verification questions before you can be let in.
The Server is PG-13+, so if you're a user below 13 years of age, don't try to fool your way on to the server or else it might lead to you getting kicked.
Weekly events and giveaways for different games such as Among us, Scribbl, MHW, FFXIV and more.
Movie nights and role-playing games!
Hundreds of fun emojis
Experienced and trained staff, ensuring you get the best and friendliest experience possible.
Different channels to cater to people with a variety of interests,
And the best part?
A dedicated minecraft server!
So if you're a gamer and a fur [or a non-fur], head over to the link above to join the server!
8. The Furry Agenda
Invite Link: https://discord.com/invite/V6ZnXdQ
On the Furry Agenda discord server, you can chat, share, and meet other furs.
Features:
The 'main points on the Furry Agenda' are:
The server has a 16+ rule. So if you're below 16 years of age, you won't be welcomed on the server and fooling the admins to get in will result in you getting kicked.
This server has a friendly user base and has separate channels and sections for SFW, NSFW, art and games.
The Furry Agenda is a community where you'll be respected and heard, however, the administration does not tolerate any hate speech or discriminatory words/phrases against anyone.
To participate in the server's events and chats, you will have to go through a 2-step verification process.
You will first have to read and understand the rules and regulations of the server and then send out an introduction message in the intro channel so the admins understand your motives for joining the server.
This is a precautionary measure, put in place to keep away trolls or raiders from joining and disrupting the community and its peace.
So if you want to join the server, you can join it from the invite link provided above.
9. Vistas
Invite Link: https://discord.com/invite/7JD2DrnTsX
Vistas is one of the relatively smaller communities on this list, having 1.5k members, however, is equally organized and well-managed. Their goal is to maintain a hospitable environment so that the people who join this server feel welcomed and enjoy their time there.
The server has a similar verification system as most of the servers we have listed above.
Now, let's have a look at the various server features that really make this server stand out:
Active chat channels, with the community being extremely respectful and fun-loving.
Regularly scheduled events
Advanced discord bots (customized and set up to serve specific server tasks).
Amazing awards for the users who boost the server or donate to the server. These rewards include custom channels, custom roles, etc.

And the highlight of this server:
If you're an artist, Vistas also offers Art Commission Advertising.
So, furs and artists, this is a good community for you to be in! Join them using the invite link provided above.
10. Furry Hollow
Invite Link: https://discord.com/invite/pejQ6DmWgB
Furry Hollow is a loving, respectful and wholesome community, open to all furries around the world.
Server features include:
Self-given roles, level-up roles, booster roles, and perks, etc.
Strict rule enforcement. The server has a clear policy that requires members refrain from any racist comments and actions.
Regular giveaways
Active Voice Channels
If you're looking forward to role-playing, meeting other furries, playing video games (Minecraft is pretty popular here), listening to music or making new friends in general, this is the server to be in.
Furry Hollow has a similar verification pattern as the other servers, requiring you to read the server rules thoroughly and answer questions. Failure to do so will result in application rejection.
The server is quite fun. You'll always find someone to talk to in their general chat and start making friends in no time.
So what are you waiting for? Join Furry Hollow with the invite link provided above today!
Parting Words
So here were our picks of the best Furry Discord Servers on the Internet. There are many more Furry servers that you can check out, or if furry servers are not your thing, maybe Roblox is?
Yes, we have an entire list of the best Roblox Servers too. Check them out here: The 10 best Roblox Discord Servers- Revealed!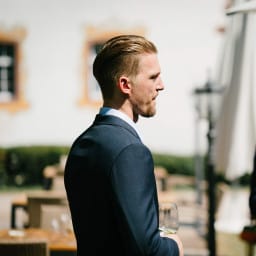 Marcel Iseli
Hey guys! It's me, Marcel, aka Maschi. I earn a full-time income online and on MaschiTuts I gladly share with you guys how I stay on top of the game! I run several highly profitable blogs & websites and love to speak about these project whenever I get a chance to do so. I do this full-time and wholeheartedly. In fact, the moment I stopped working an 8-to-5 job and finally got into online business as a digital entrepreneur, is problably one of the best decisions I ever took in my life. And I would like to make sure that YOU can get on this path as well! Don't let anyone tell you that this can't be done. Sky's the limit, really…as long as you BELIEVE in it! And it all starts right here..at Maschituts!
Sours: https://maschituts.com/the-best-furry-discord-servers/
Fur Affinity Forums are governed by Fur Affinity's Rules and Policies. Links and additional information can be accessed in the Site Information Forum.
You are using an out of date browser. It may not display this or other websites correctly.
You should upgrade or use an alternative browser.
E3 Watch-along

Hi everyone! We are planning to make a watch-along of the upcoming E3 on our very new and very small Discord Server. Join us during the event to hang out, meet new people and talk a bit about everything that is going on in the gaming world. If you are interested of watching the online...

Discord server for autistic furries!

UPDATE: my good friend has made a new edition of the server with the same concepts. (I haven't joined at the moment for personal reasons, I'm just passing it along to anyone here who wants to join.) https://discord.gg/fwMZMMQAjY NOTE: You don't have to necessarily be both autistic and in the...

JonnyTheYellowDragon
Thread
autism autism spectrum disorder discorddiscord furries discord furry discord furry serverdiscordserverdiscordservers furry discordserver furry discordservers
Replies: 20
Forum: Video and Link Share

Join bellyjoyful server! [Fatfur, inflation, macro ... ]

Bellyjoyful is a fictional restaurant but also a furry community we aim to -Bring together furries with various fetish.(Fat, Inflation, Macro, Toon, Fusion .... and others) -Bring together the furry Canadians a little scattered in the community. The community is not aimed exclusively at...

Furry D&D, Among Us, Support Discord Server!

Hello! Gabriel Foxx here, co-owner of the server Doppelfoxx, a multinational furry/support server with strong friendship and community in mind! We're looking for those that want company, those that want to give company, or absolutely anyone who wants somewhere to hang out and have a good time...

C

Furry RP Discord Servers?

Uh, hey. Sorry if this question gets posted a lot. I'm a new fur, whose primarily interested in writing and making stories about my furry OCs. In particular, I like RPing with other people, making a collaborative story that everyone contributes a little bit to. Well, that, and I love seeing...

Stray Furs | a mature and welcoming discord server

☆-----♡-----☆ Stray Furs is a mature and openminded furry community aiming to bring people together over common interests and foster discussion as well as friendship. Our server is geared towards adult furs who value creativity, kindness, and free thought. It can be hard finding your place...

Discord Server for Artists.

We have created a growing Discord Server dedicated to artists, be it visual artists, sculptors, musicians, programmers and whatever other creative vein you have in you! We created a place in which you can network with other users and potential clients for commissions. And also a place in which...

Acasytous
Thread
art art advice comissions discorddiscord channel discord chat friends discordserver exposure social
Replies: 0
Forum: General Discussion

Pokemon WG RP partners wanted

Honestly I'm asking for a friend with a server dedicated to Weight Gain RP for Pokemon. We're looking for: • Any Orientation • Any Gender • Preferably no minors, you shouldn't be doing kink RP to begin with. • Non-human [not a problem here, right?] What we don't want: • Vore • Scat • Bodily...

Starting a brand new furry PC gaming discord!

Hey guys! As the title says, I've created a brand-new discord server for furs to get together and enjoy some PC gaming with one another. I honestly play many different games myself, so I didn't want to just limit the server to one or two games only as seen in other gaming groups. My goal for the...

R

Discord Server for Gay Furies!

Hello, this is RailFinch, also known as InterUrban, a relatively new member of this community, And I decided to create a server, explicitly for Gay Furs with the help of some others. This is a SFW server, so anyone over the age of 13 can join. This server is brand new and relatively empty, but...

S

My Lil Discord Server

Join the KitKlan Discord Server! ya don't really have to join but I've been trynna get it active for SO long but I have no friends to invite It has no real restrictions, just basic stuff, just read the rules to find out haha I will add some more bots (like role bots and stuff) I'm just trynna...

[Werewolf Hangout] Needs more members, Staff members also.

Hello everyone I had created a new discord server for furries This server is small so if you want to help it grow come on over. We are a really chill community here if you like chill people then you will like this place. Here is the invite. Just keep in mind that you would have to be 13 or...

The Vulpine Aristocracy Discord Server

I convinced a friend to create a Discord server for foxes. If you're a foxy fur and you want to seek out or strengthen comradery with other foxies, join this server. Each member gets a free t-shirt! (Not really :p ) Remember, though, this server is just for foxes. UPDATE: We've decided to...

Furry Discord Server Thread

Well, since I really have not been active in these forums, I want to at least get an interactive forum thread up! This thread is dedicated to advertising/linking your furry discord servers here! All furry servers are welcome, as long as they aren't Discord TOS Breaking! Starting this thread...

SpiritualAngelWolf
Thread
discorddiscord furries discord furry discord furry serverdiscordserverdiscordservers furry discord furry discordserver furry discordservers furry fandom discordserver
Replies: 5
Forum: Community Discussion

I made a discord server!

If you wanna hang out with me, feel free to join! Join the Skittles' Hangout Discord Server! here are the rules; 1.) do not spam 2.) do not mass-ping members 3.) keep things tidy and in their proper channels! 4.) this server is kin friendly! 5.) lgbtq+ are welcome! 6.) do not harass...

Help a Small Furry Discord Server Grow?

Looking to join a small and ready to grow furry discord server with EVERYTHING you need? Then Come Join Wolfy's World! ★・・・・・・★・・・・・・★・・・・・・★・・・・・・★ Welcome to Wolfy's World, a fun-loving furry server made just fur you! We have a little bit of everything for just about everyone willing to...

Wolfy_V
Thread
artwork chat group community discorddiscordserver gaming roleplay server sharing social
Replies: 9
Forum: Video and Link Share

Animoid, AI, and robotic fursona Discord server

Join the Animoids & AI Discord Server! Just thought I'd mention that I recently made a discord server focused on my open species "Animoid" as well as any other AI/Robotic/Synthetic fursonas and characters. Of course it's also to pretty much anything furry! Feel free to join if you want...

Animoid, AI, and robotic fursona Discord server

Join the Animoids & AI Discord Server! Just thought I'd mention that I recently made a discord server focused on my open species "Animoid" as well as any other AI/Robotic/Synthetic fursonas and characters. Of course it's also to pretty much anything furry! Feel free to join if you want...

Near 2k Furry server!

Hello, this is my first time posting here, and this is a good place to post my furry server ad! It's called Furhome, the Pitstop for all furry servers. -Two main chats -International chat -Emotes -Meme and shitposting galore! -Nsfw roles and commands -Side channels for all of your needs and...
This site uses cookies to help personalise content, tailor your experience and to keep you logged in if you register.
By continuing to use this site, you are consenting to our use of cookies.
Sours: https://forums.furaffinity.net/tags/discord-server/
Discord furry
All the way to her house on the tram, I was overwhelmed by depraved fantasies with Olga's participation, most of which ended in fucking. So, imperceptibly, I drove to the place. Olga lived in a nine-story building opposite the bus stop. Five minutes and I already called the intercom, the thought that the intercom would answer with silence filled me with anxiety.
If you tell someone that we are sisters, they will believe it. Anya even wore my clothes, from which I came out, but which were still in the "trend". Yes, and I was imbued with almost sisterly feelings for her.
You will also like:
Return. [this part] Happy father. Autumn3.
792
793
794
795
796