Beehive Cake (Brown-Butter Banana Cake and Honey Buttercream)
Up until very recently my father has been a beekeeper. He had bee hives at our home in Vermont and then drove them, full of bees to Minnesota. Due to a city ordinance he was not allowed to keep bees in his Edina yard and had to set them up at a friend's house farther out of the city. My dad would drive out on the weekends to tend to them. His love for bees was made more complicated by the fact that he is very allergic to their sting. He swells up like a balloon when stung, but this never deterred him, even though it seemed to happen with some regularity. As a result of his love for bees I have always had a fondness for them and the delicious nectar they produce. Growing up we ate the precious honey he collected on everything from homemade granola to freshly baked bread. In fact, I never knew any sweetener other than honey and maple syrup before I was about 6. Sugar, in any form, didn't exist in our house.
This beehive cake is a tribute to both the elegance and ingenuity of honeybees, which are in terrifying danger of disappearing. Hopefully more folks like my dad will step up and continue the tradition. The shape of this cake is based on an ancient beehive called a skep, which was made of a coiled basket. My dad's bees were kept in a box hive, but that isn't nearly as romantic. Under the hovering marzipan bees are layers of brown-butter banana cake, walnuts and honey scented buttercream.
Beehive Cake
Banana Cake:
1 cup (2 sticks) unsalted butter, room temperature

2 ½ cups all-purpose flour
1 ½ teaspoons baking powder
¾ teaspoon baking soda
½ teaspoon salt
1 ½ teaspoons ground cinnamon
1 cup sugar
½ cup honey
1 teaspoon vanilla
2 eggs, room temperature
1 ½ cups banana puree (about 4 bananas)
½ cup buttermilk
Honey Walnut Buttercream:
1 cup egg whites
2 cups sugar
1 ½ pounds (6 sticks) unsalted butter, room temperature
¼ cup honey
¼ teaspoon salt
1 teaspoon vanilla
1 ¼ cups walnut pieces, lightly toasted and cooled
yellow Gel Paste Food Color
Marzipan Bees:
¼ cup Marzipan
¼ cup sliced almond
black Gel Paste Food Color
To bake the cake:
Preheat oven to 350°F.
Butter and flour an 8-inch cake pan and an 8-inch metal mixing bowl. Line the cake pan with a parchment paper round. Set aside.
In a small saucepan cook the butter over low heat.
until the butter is caramel colored and smells toasty.
Strain the butter into the bowl of a stand mixer. Using the paddle attachment, beat together the butter, sugar, honey and vanilla until it is cooled off slightly. Add the eggs one at a time, mixing well after each. Add the banana puree and mix until incorporated.
In a medium bowl whisk together the flour, baking powder, baking soda, salt, and cinnamon. Set aside.
Alternate adding the flour mixture and buttermilk, starting and ending with the dry ingredients.
Divide the batter between the cake pan and the prepared bowl.
Bake the cakes for about 40 minutes, or until a tester comes out clean. The cake in the bowl may take a few more minutes. Remove and allow to cool completely.
Make the buttercream: Click here for detailed directions. Add the honey, salt, and vanilla.
Divide the buttercream in half and add the walnuts to one batch and the yellow food coloring to the other.
Cut and fill the cakes: Slice each of the layer in half, then fill the layers with the walnut buttercream. Click here for a video on cutting and filling a cake.
Using a small amount of the yellow buttercream create a crumb coat to lock in the crumbs and smooth the surface of the cake. Click here for video on creating a crumb coat.
Put a nice thick layer of buttercream over the chilled crumb coat. Starting at the top of the beehive cake, use an Icing Spatula and create a spiral by slowly spinning the Revolving Cake Stand
and moving the spatula downward.
To create the marzipan bees: Take a small piece of the marzipan and roll it between the palms of your hands until it is lozenge shaped. You can taper one end slightly to be the back of the bee. Paint the stripes on the marzipan with a clean paintbrush or toothpick and black food coloring. Allow it to dry until it is no longer tacky.
Once the stripes are dry, press the sliced almonds into the sides to create the bees wings.
Sours: https://zoebakes.com/2016/04/13/beehive-cake-brown-butter-banana-cake-and-honey-buttercream/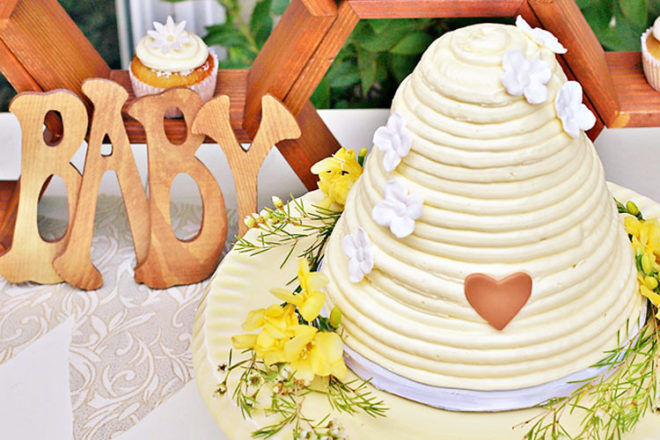 Take a walk through Hundred Acre Wood at your baby shower and celebrate bumble bee's pending arrival with a whimsy Winnie the Pooh cake. From beehives and honeypots to Piglet and Pooh Bear, there are so many sweet ways to capture the fun and friendliness of everyone's favourite bear in a themed cake.
Here are 13 wonderful Winnie the Pooh cakes that could be use for a baby shower or birthday.
Friendly faces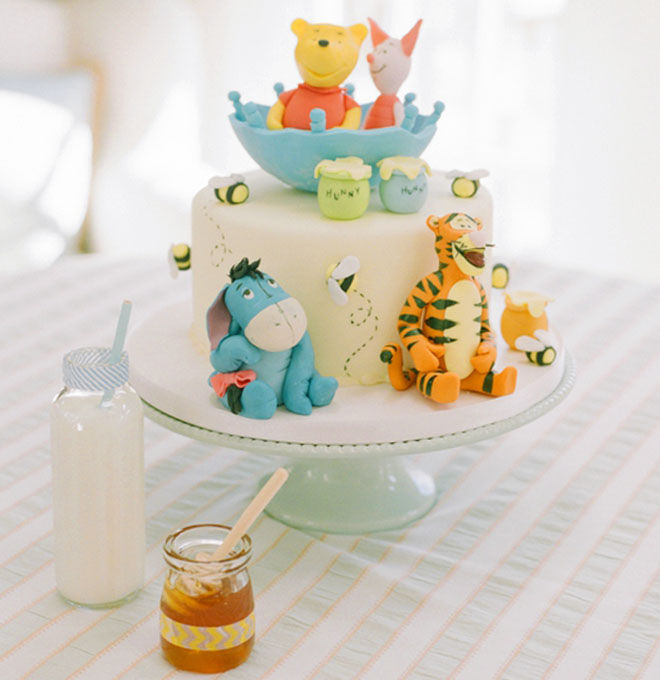 Get the whole gang involved just like 100 Layer Cakelet did with a Winnie the Pooh cake that sees them all smiling and all sitting pretty.
Oh, honey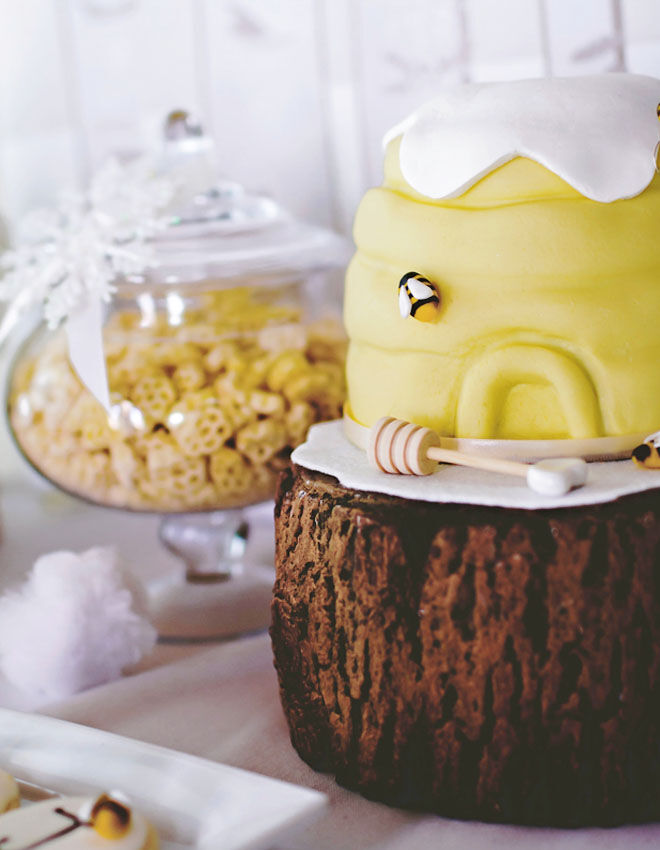 It's sweet, simple and super easy! We love this beehive Winnie the Pooh themed cake from Project Nursery.
Climb that cake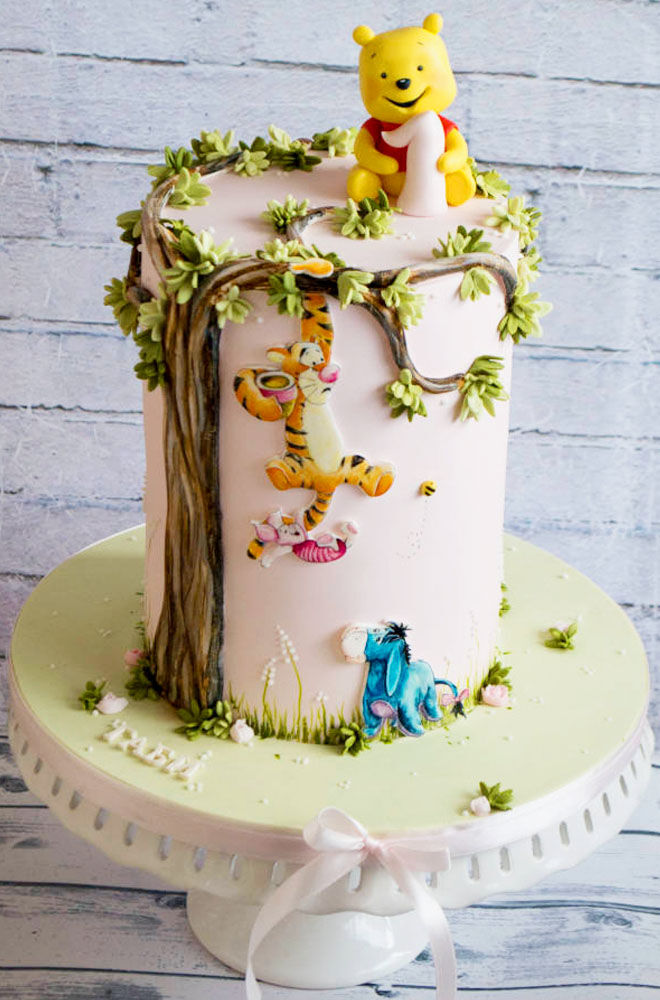 Bring the outdoors in with a baby shower cake that wows the crowd. This 100 Acre Wood cake found on Cakes Decor gets our vote!
A cute classic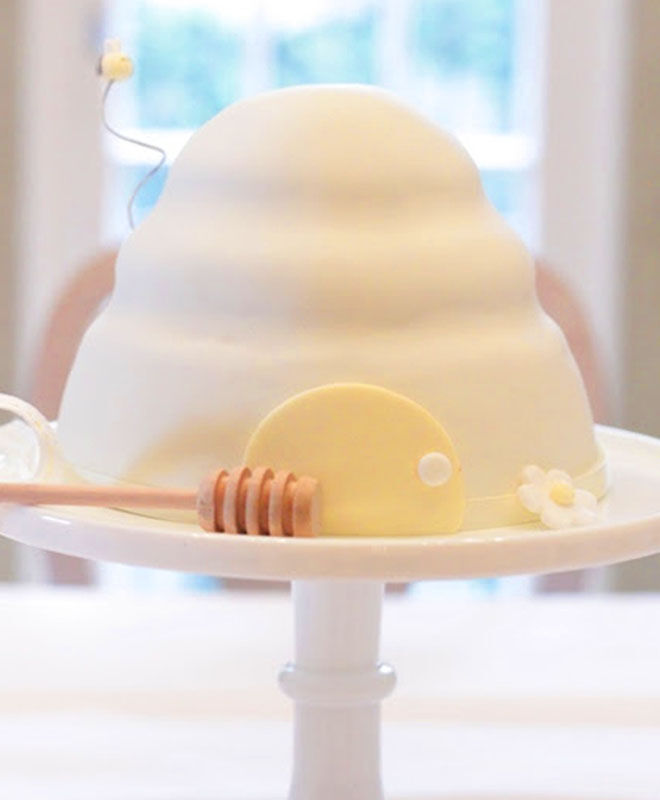 Not sure on baby's gender? Go for a neutral baby shower Winnie the Pooh cake like Simple Strong.
Flower power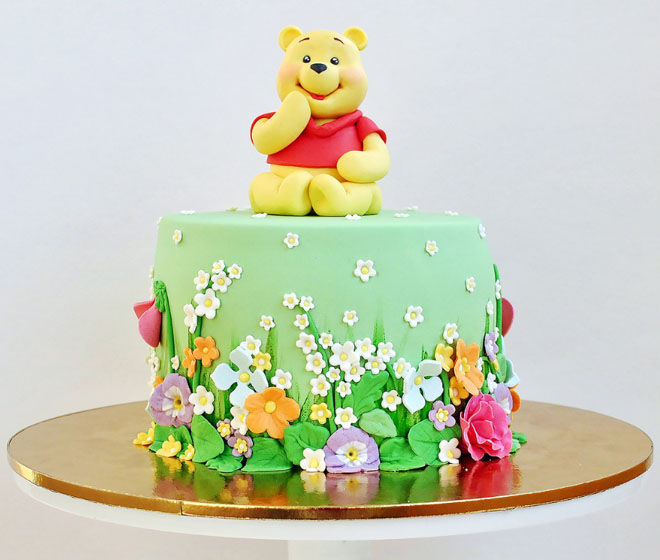 Create a striking centrepiece using this Winnie the Pooh cake by Alina Vaganova as inspiration. The stunning sugar flowers and vibrant icing are a winning combo.
Balls of fun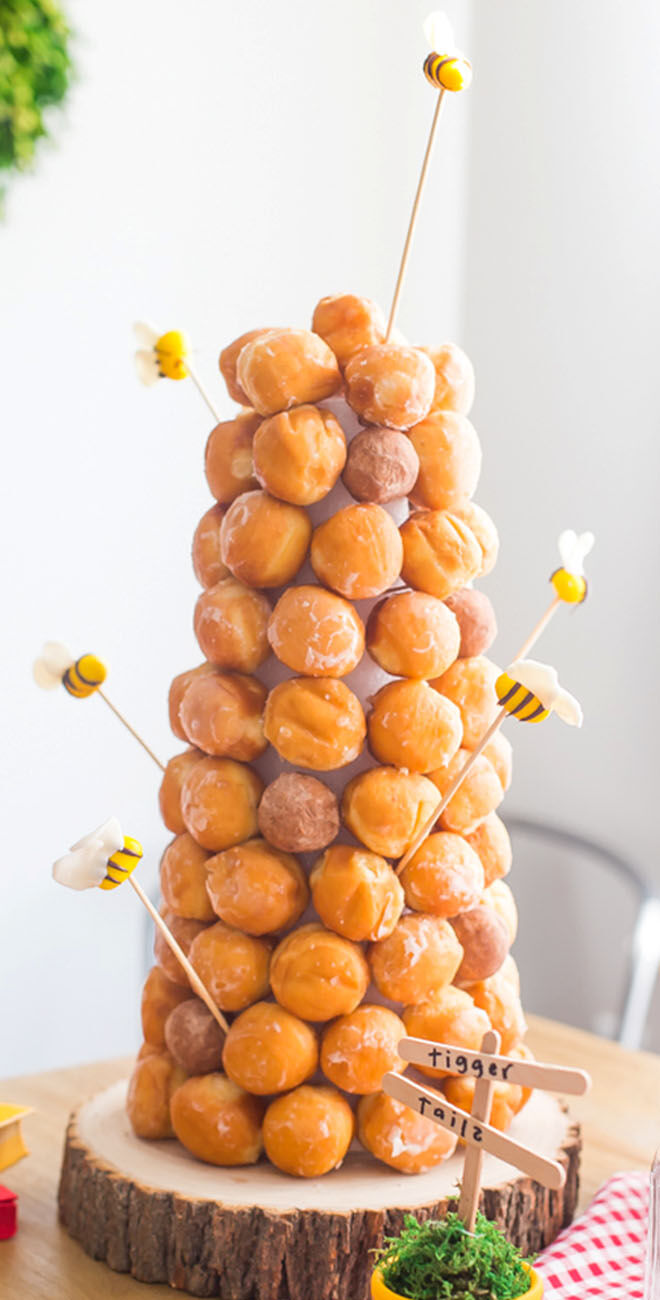 Go slightly left of field with a Winne the Pooh croquembouche! We're drooling over this masterpiece by 40 Aprons and think your baby shower guests would be mighty impressed too!
A new adventure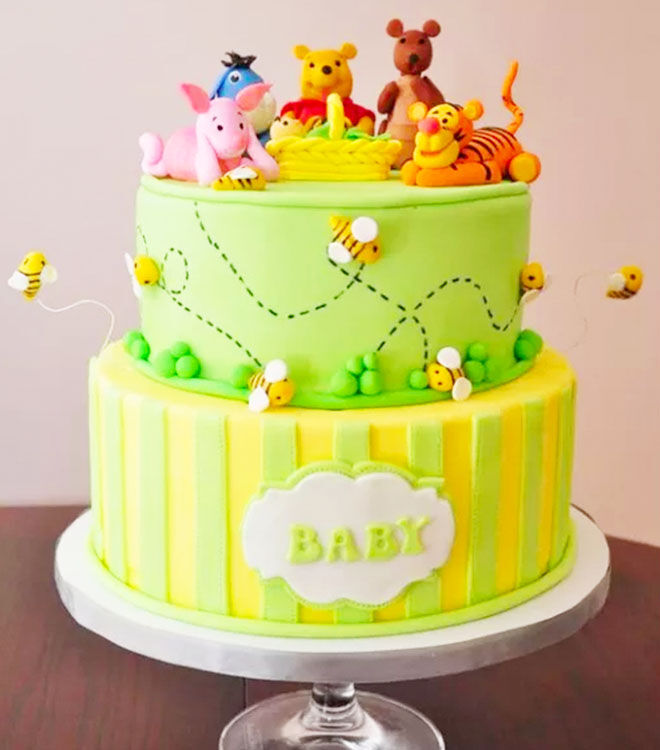 Piglet, Pooh, Tigger, Kanga Eeyore and Roo are all aboard this baby and bee bake! They love a good adventure so take them on yours.
Bee kind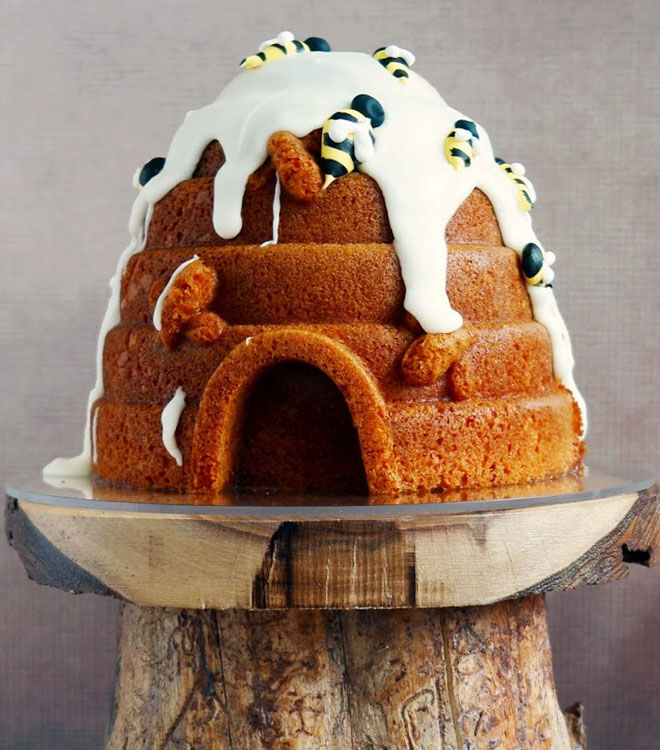 Pooh and friends love to be kind. Be kind to yourself with an easy Winnie the Pooh cake that's pretty as a picture. Head over to My Padi Cakes to see more.
A sticky celebration
Noone loves honey quite like Pooh Bear. Featuring bunting, bees and a big pot of honey, this baby shower Winnie the Pooh cake by Pink Cake Box is covered in cuteness.
A sweet sensation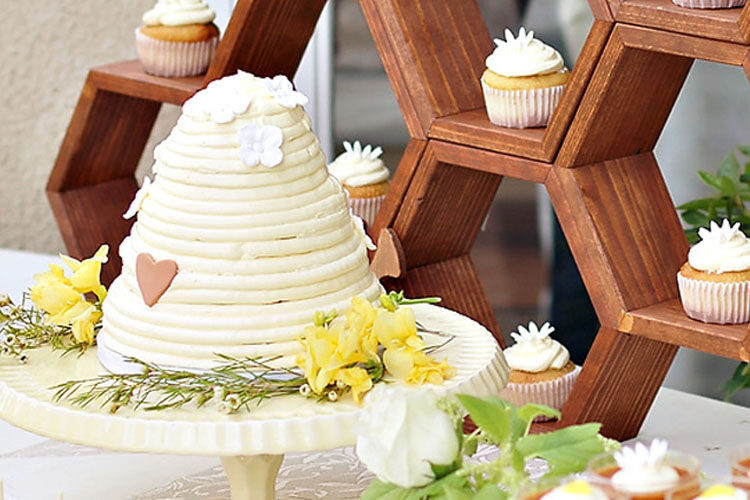 It wouldn't be a Winnie the Pooh baby shower without a stack of sweets. Steal a trick from these party people and go little and large with your baby shower cakes.
A famous quote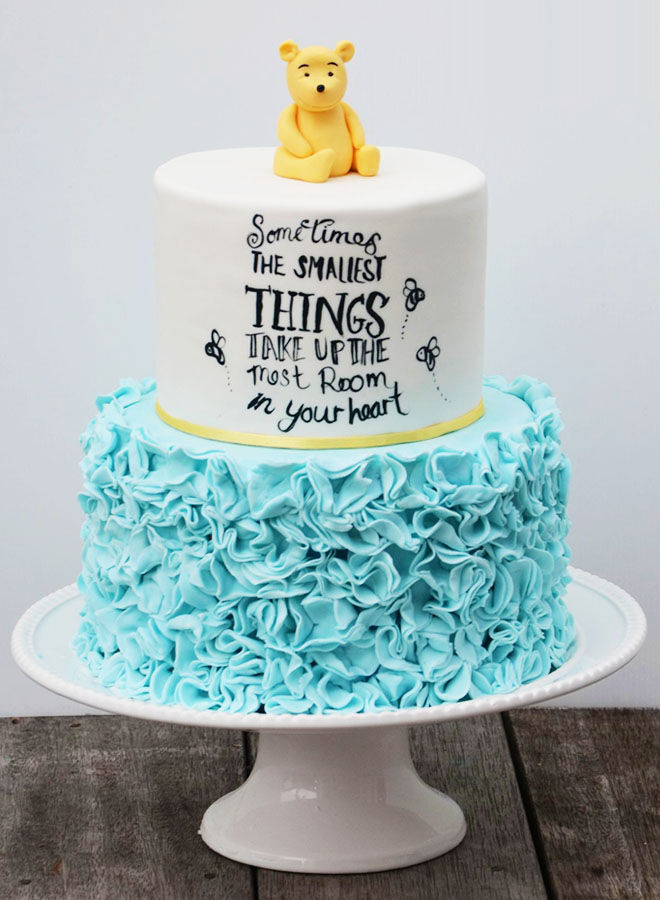 Winnie the Pooh has so many famous quotes but this one has to top them all. Cherry Cake Company put the cherry on top with a saying so fitting for a celebration.
A modern mini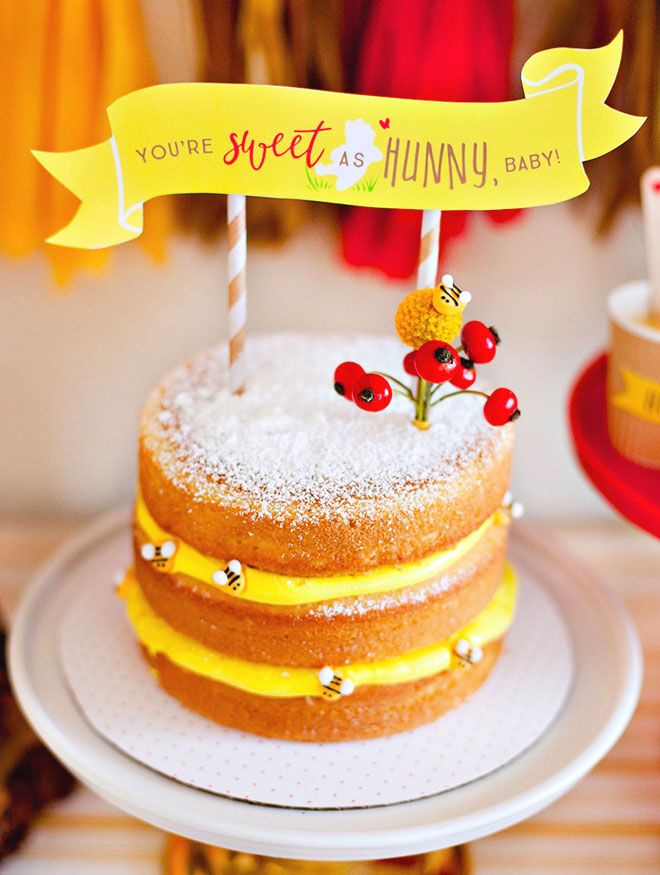 This mini little number from Hostess with the Mostess is ideal for mums-to-be wanting a Winnie the Pooh dessert table. Take your sweet treats down a size for ultimate cuteness!
Watch how it's done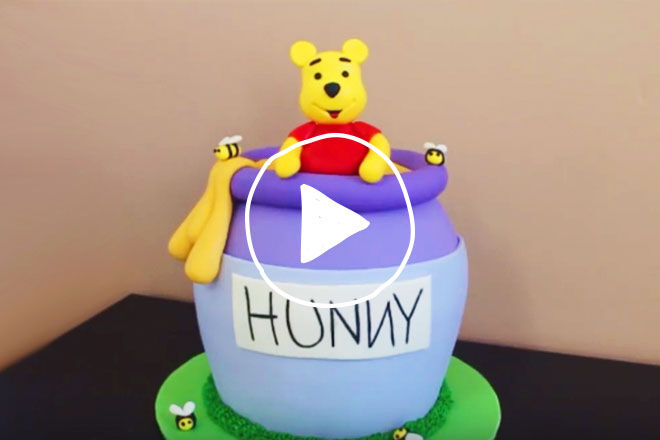 Want to learn from a master? Here's a brilliant video tutorial showing you how to create a wow-worthy Winnie the Pooh cake of your own at home. Enjoy!
Now that your baby shower planning is underway, it's time to hang out and share ideas with other mums-to-be planning their shower too!
The Mum's Grapevine closed pregnancy groups are safe and supportive Facebook groups based on the season you're due – so you're all expecting at the same time! Click below and join your group today.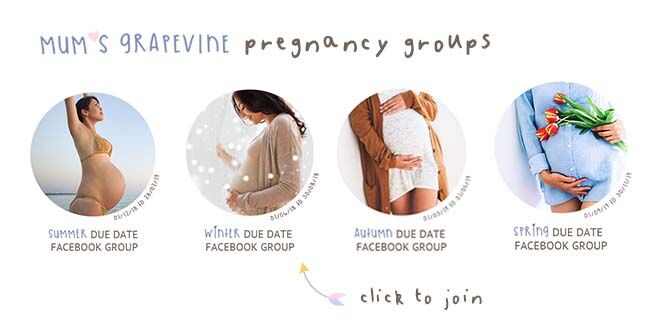 Posted in All, Baby Showers, Celebrating, Pregnancy and tagged Baby Shower Cakes, Winnie the Pooh.
Sours: https://mumsgrapevine.com.au/2018/08/winnie-the-pooh-baby-shower-cakes/
For my son's birthday party, I threw him a Winnie the Pooh themed birthday party. I wanted to do a fun cake and decided on doing a honey cake! I found an awesome recipe on The Cake Blog called a Honey Butter Cake. It was so delicious, and I can't say enough about this recipe! Instead of doing the beautiful icing that they show in the recipe, I made mine into a beehive. So, in regards to the cake, I'm going to talk about how I iced my cake since all you have to do is follow the recipe that I provided above to get the most delicious honey cake ever!
In order to do the bee hive, I doubled the recipe for the cakes and the icing. I used 8, 10 and 12 inch pans. Once the cakes were cooled and the icing made, I dirty iced each cake, making sure there was a generous amount of icing on top of the 10 and 12 inch cakes which would act as the top layer of icing after I got through the first layer of cake. Once the icing has dried a bit (I think the recipe says 20 minutes), place the layers on top of each other starting with the 12 inch on the bottom, the 10 inch in the middle and the 8 inch on top.
Once the cake was dirty iced, I used a Wilton 2a tip (you can also use a 1a tip) to make the  beehive. I started on the bottom with the icing and just circled the cake around, and around and around. If you don't have one of those cake spinners, I highly recommend investing in one for this project. For the icing, I started at one point and closed the circle, and then started on the next layer of icing on top of the layer you just completed. By the end, you will have a bit of a seam on the back of the cake, but it was easier than trying to do a complete, connected spiral. It took a while to do, but the cake looked great when it was done!
While I waited for the icing to set so I could add the honey topping, I made little fondant bees. I used a yellow fondant and made a big ball and a little ball, and connected them to make a body and a head. I made a little stinger too for the bum. Once I made the body, I put the bee on a wooden skewer, and completed the bee. I used a black edible pen to make the bee stripes and the eyes. Finally, I added two white wings onto the body. They were really time consuming, but super cute!
Once the bees were done, I cut the skewers into different sizes and put them into the cake to make them look like they were flying around the hive.
As the finishing touch, I added the honey topping. It dripped down the cake and looked like real honey.
I have to say, I was really happy with my cake! I will definitely use this honey butter cake recipe again!
Sours: http://onemomtorule.com/2016/07/12/winnie-pooh-honey-cake/
Uncategorized
View 24 Winnie The Pooh Beehive Cake
View 24 Winnie The Pooh Beehive Cake 2020-07-28 Uncategorized
Your Winnie The Pooh Beehive Cake pics are be had in this blog. Winnie The Pooh Beehive Cake are a subject that is being searched for and appreciated by netizens today. You can Get the Winnie The Pooh Beehive Cake here. Download all royalty-free picture.
We Have got 9 picture about Winnie The Pooh Beehive Cake images, photos, pictures, backgrounds, and more. In such page, we additionally have number of images out there. Such as png, jpg, animated gifs, pic art, symbol, blackandwhite, images, etc. If you're searching for Winnie The Pooh Beehive Cake topic, you have visit the ideal blog. Our web always gives you hints for seeing the highest quality images content, please kindly hunt and locate more enlightening articles and pics that fit your interests.
This site is an open community for users to share their favorite pic on the internet, all pic or pictures in this blog are for personal pic use only, it is stricly prohibited to use this pics for commercial purposes, if you are the creator and find this pix is shared without your permission, please kindly raise a DMCA report to Us.
If you find this site serviceableness, please support us by sharing this posts to your preference social media accounts like Facebook, Instagram and so on or you can also Get this blog page with the title Winnie The Pooh Beehive Cake by using Ctrl + D for devices a laptop with a Windows operating system or Command + D for laptops with an Apple operating system. If you use a smartphone, you can also use the drawer menu of the browser you are using. Whether it's a Windows, Mac, iOS or Android operating system, you will still be able to bookmark this page.
Sours: https://forgraphic.vercel.app/10/posts/view-24-winnie-the-pooh-beehive-cake/
The pooh cake winnie beehive
These are the Winnie the Pooh themed cakes I made for my daughter, Carissa's, 2nd birthday. One was a honey pot cake and the other was a beehive cake.
The honey pot cake and the beehive cake are both baked from the same glass batter bowl, one is just turned over to give it a different shape. They are iced with buttercream, and the 'honey' is buttercream icing as well. The word 'HUNNY' is piped on the honey pot cake with black icing. The Winnie the Pooh figures are just 2 Lego Winnie the Pooh toys. (I didn't have time to make my own.) I put a little of the yellow 'honey' icing on Winnie the Pooh's hand on the beehive cake to make it look like he was eating the honey. I made the bees out of fondant and then painted on them with food coloring. This was the first time I had used fondant for anything, so that was neat.
-------------------------------------------------
Parties I've linked this post to:
Sours: http://mycakecorner.blogspot.com/2009/11/deep-in-hundred-acre-wood-november-2006.html
I was terribly ashamed and uncomfortable that everyone sees what a tiny penis I have. And then one of the students broke down and laughed, the other picked up, and a minute later there was Homeric laughter in the audience. And so for 5 minutes, and then for a long time any of the students periodically sobbed. And again, many years have passed, but the memories of the endured shame and humiliation excite me.
I have one secret but fiery passion: I like to be naked in front of dressed people, the more people the better, I also like to be photographed naked, it.
You will also be interested:
He nodded and pointed to the chairs around the table in the middle of the room. Shmakov got up and, leaving his desk, sat down beside him. Okay.
900
901
902
903
904