Yamaha Flutes
Categories
Pick Up at Store
Narrow By
Yamaha YFL-222 Standard Flute$1,045.00

Yamaha YFL-362 Intermediate FluteOptions available$1,446.99+View Options

Yamaha YFL-262Y Standard Flute$1,393.00

Yamaha Professional 677H Series Flute Offset GOptions available$3,971.99+View Options

Yamaha YFL-282Y Standard Flute$1,393.00

Yamaha YFL-322Y Intermediate Flute$1,356.99

Yamaha YFL-462 Intermediate FluteOptions available$2,256.99+View Options

Yamaha YFL-482 Intermediate FluteOptions available$2,256.99+View Options

Yamaha Professional 577H Series Flute Offset GOptions available$2,909.99+View Options

Yamaha YFL-382 Intermediate FluteOptions available$1,446.99+View Options

Yamaha YFL-422Y Intermediate Flute$2,166.99

Yamaha 381 Series Intermediate Flute$1,385.99

Yamaha Professional 777H Series Flute Offset GOptions available$6,987.99+View Options

Yamaha Professional 797H Series Flute Inline G$6,987.99

Yamaha Professional 597H Series Flute Inline G$2,909.99

Yamaha YFL-481 Series Intermediate Flute$2,009.99

Yamaha Professional 697H Series Flute Inline G$3,971.99

Yamaha Professional 587H Series Flute In-line GOptions available$2,909.99+View Options

Yamaha Professional 687H Series Flute In-line GOptions available$3,971.99+View Options

Yamaha YFL-874HW Handmade Wooden Flute$9,939.99

Yamaha Professional 787H Series Flute In-line GOptions available$6,987.99+View Options
About Flutes
The modern flute has come a long way since its beginnings as a primitive wind instrument made from vulture wing. From its humble origins today the flute occupies a commanding position across many genres from European classical music jazz ethnic to punk rock music. The flute's innate versatility is brought about by its cylindrical resonant cavity which can be controlled by a simple opening and closing operation of the holes leading to the bore. This changes the resonate frequency creating a different pitch. The length and openings of a flute are not merely ornamental but it is the construction of the holes and the length of the resonator that reciprocate the sound that is initiated from the embouchure hole. The flute has evolved across the ages reflecting each cultural style it has passed through from the medieval transverse flutes the Renaissance flutes baroque flutes to the Boehm Flute and its different 20th Century Flute variations.
Today the flute has diverged into a wide range of lengths and structures with respect to each and every individual genre of music. Now the flute consists of three parts namely the head joint with lip plate and tone hole with no keys the body Joint containing most of the keys and the foot joint with a few keys (offered in either C foot or B foot). The modern flute is complete with acoustical design innovations to fine tune the pitch as well as highly accurate machining of the pins and keys to aid the musician in their search for the perfect sound and help develop flawless technique. The modern flute is a glowing example of industrial design innovation and human understanding of the acoustics with man's ability to control it at will. With the use of new materials and high technology contemporary flutes are highly sensitive and are easily adaptable to various styles of music. Modern flutes are made in several different sizes—most common is the concert flute. Other common sizes include Piccolo Bass Flute and Alto Flute.
Flute Rentals
Music & Arts also offers flute rental options at low monthly rates.
Sours: https://www.musicarts.com
Yamaha Flutes & Piccolos
Categories
Pick Up at Store
Narrow By
Yamaha YFL-222 Standard Flute$1,045.00

Yamaha YFL-362 Intermediate FluteOptions available$1,446.99+View Options

Yamaha YFL-262Y Standard Flute$1,393.00

Yamaha Professional 677H Series Flute Offset GOptions available$3,971.99+View Options

Yamaha YFL-282Y Standard Flute$1,393.00

Yamaha YFL-322Y Intermediate Flute$1,356.99

Yamaha YFL-462 Intermediate FluteOptions available$2,256.99+View Options

Yamaha YPC-62 Professional PiccoloOptions available$2,364.99+View Options

Yamaha YFL-482 Intermediate FluteOptions available$2,256.99+View Options

Yamaha Professional 577H Series Flute Offset GOptions available$2,909.99+View Options

Yamaha YPC-82 Professional Piccolo$3,863.99

Yamaha YFL-382 Intermediate FluteOptions available$1,446.99+View Options

Yamaha YFL-422Y Intermediate Flute$2,166.99

Yamaha 381 Series Intermediate Flute$1,385.99

Yamaha Curved Headjoint for Student Model Flute$164.99

Yamaha Professional 777H Series Flute Offset GOptions available$6,987.99+View Options

Yamaha YPC-81 Professional Piccolo$3,542.99

Yamaha Professional 797H Series Flute Inline G$6,987.99

Yamaha Professional 597H Series Flute Inline G$2,909.99

Yamaha YFL-481 Series Intermediate Flute$2,009.99

Yamaha YFL-A421 Professional Alto FluteOptions available$6,745.99+View Options

Yamaha YFL-B441II Professional Bass Flute$8,435.99

Yamaha Case Cover with Curved Headjoint Pocket for Student Model Flute$61.99

Yamaha Professional 697H Series Flute Inline G$3,971.99

Yamaha Professional 587H Series Flute In-line GOptions available$2,909.99+View Options
Sours: https://www.musicarts.com
Prime Sound is reader-supported. We may earn a commission through products purchased using links on this page. Learn more about our process here
If you're an aspiring pro instrumentalist, you either own a Yamaha musical instrument or are saving to buy one. Yamaha flutes, like all other Yamaha instruments, are in the top 100% percentile of most desirable and reliable flute brands. Ever since the Yamaha Corp started manufacturing reed organs in 1887, the company strove to produce nothing but the highest quality products. And as the Yamaha Corp. of America was founded in 1960, it sought to continue this legacy. The trend continues to date, sending many a flutist in search of the best Yamaha flute, whose affordability in light of the proven quality remains unmatched.
When evaluating a flute for quality and performance, you look at features such as the headjoint, footjoint, type of keys, whether it uses an offset or inline G key, its size and weight, and the material it's made of. All these are features we considered in this review, and further down, we explain why each is important.
We spent weeks playing, listening to, and comparing different Yamaha flutes. We also consulted flutists of varying skill levels to find out what their experience using different Yamaha flutes has been and compare their experience to ours. Below, we present our findings in an easy-to-follow format which includes a comparison table, in-detail reviews of each product, and a comprehensive buying guide. We believe this information will be the sound guide you turn to when planning to buy a Yamaha flute.
Quick Summary
Editor's Choice:Yamaha YFL-382

"Great quality and bright sound of this 382 Yamaha flute are delivered by careful body construction and high-quality nickel silver."

Best Professional Yamaha Flute:Yamaha YFL-677H

"High range of tones and a great and easy sound extraction make this a perfect Yamaha flute for professionals."

Best Intermediate Yamaha Flute:Yamaha YFL-322Y

"Silver Yamaha flute with an offset G-key and an elegant sterling silver headjoint give an enchanting clear sound."

Best Student Yamaha Flute:Yamaha YFL-281

"School orchestra and tutor lessons will benefit with using this silver Yamaha flute with an inline C-footjoint."

Budget Pick:Yamaha YFL-222

"Moderately priced Yamaha flute with closed keys and an offset G fit for beginner players ready to learn with the best instruments."
Top 5 Yamaha Flutes Review 2021
For an intermediate flutist looking for professional level play, Yamaha YFL-382 is the flute of choice. With a sterling silver headjoint that produces a strong, beautiful resonance and an open-hole design that puts you fully in control of the tone, this flute allows you to test the extent of your expertise while bringing out the best in tone throughout the range. The embouchure hole is beveled and undercut to ensure accurate intonation and responsiveness.
The B footjoint makes it possible for you to hit a low B should the music call for it so you never feel inadequate no matter what kind of notes the music sheet demands. If you worry that you may not have great control when it comes to hitting different keys on a B footjoint, you'll appreciate the Gizmo key, which forces the highest notes on the flute to respond instantly and precisely. The inline G key helps you perfect finger placement and control on the toneholes.
Nickel-silver, power-forged keys and neoprene key bumpers offer the durability that keeps you playing for years without replacing the keys. The flute is made from strong nickel-silver to provide the durability you need while keeping the weight down. A silver-plated finish adds a pristine quality to the flute while ensuring that it is easy to clean and maintain.
One of the coolest things about this model is that it comes with a range of options, among which are a gold-plated lip-plate, offset G key, and a C footjoint. It also comes with cleaning accessories and a flute case and cover.
What do we love it for?
B footjoint with Gizmo key
Power-forged keys
Sterling silver and gold lip-plate options
Flute case & case cover
Polishing cloth, gaze, and cleaning rod
What were we disappointed with?
Beginners will find it difficult to adjust to
RELATED: 5 Wonderful Intermediate Flutes for Musician's Upgrade
Yamaha YFL-677H, from Yamaha's 600 flute series, is a dream flute for many professional flutists. One of the qualities that stand out about this flute is its annealed body. The headjoint, body and footjoint are subjected to a heat treated, acoustic annealing process, the result of which is unmatched tone evenness and responsiveness across all registers.
It has a B footjoint that allows you to play low B notes effortlessly. This is complemented by a Gizmo key which boosts responsiveness of high notes, and Split E mechanism which stabilizes and enhances the responsiveness of the high E note.
If you've sampled many flutes, you'll immediately notice the rich, balanced and warm tone emanating from this flute as soon as you play the first note, a quality attributable to the thick walls. Yamaha has given this flute a 0.43 mm wall thickness, which explains the richly refined sound you get.
The entire flute is made from sterling silver, the only exception being the keys, which are carved from nickel-silver and given a silver-plated finish. The result is a sturdy instrument that you'll enjoy using over the years.
Straubinger Phoenix pads on the keys ensure a consistent seal, allowing you to play with a light touch while enjoying high key responsiveness. And an offline G key gives your fingers a natural placement on the body of the flute so you never suffer from finger fatigue.
What stands out?
Sterling silver construction with nickel-silver keys
Hand-finished headjoint
Split E mechanism
Offsite G
Gizmo key
Straubinger Phoenix pads
What cons did we manage to find?
Should be treated very carefully
Features
Material: nickel silver
Keys: closed
G-key: offset
Length: 18''
More features: sterling silver headjoint, silver-plated, C-footjoint, case and cover included, neoprene key bumpers
For a flutist transitioning from student level to intermediate, Yamaha YFL-322Y is a treasured find. Unlike most intermediate flutes, it features closed holes, enhancing playability, especially for someone who is just starting to play at the intermediate level.
A sterling silver headjoint produces a rich, well-balanced tone, making it possible for you to give a professional-level performance, complete with the sound to match. The flute body and footjoint are made from nickel-silver, a material that further aids in balancing the tone so that it's not too bright and shrilly. Thanks to the nickel in the alloy, the flute is light enough for you to play for long stretches at a time without inducing fatigue in the arms. You'll find the silver-plated finish easy to clean, even as it preserves the shiny look of the flute.
Like the flute body, the keys are made from nickel-silver and are power-forged to boost durability and minimize the likelihood of breakage. Complementing these are neoprene key bumpers which are just as strong and durable. For added strength, fluidity, and aesthetics, the non-fingering keys of the flute have pointed arms.
The beveled embouchure hole and specially-designed lip plate ensure proper breath utilization and accurate intonation, adding to the flute's rich sound.
It comes with a flute case, case cover, and flute cleaning products.
What do we love it for?
Sterling silver headjoint
Silver-plated finish
Closed-hole keys
Power-forged keys
Cleaning accessories
Flute case and cover
What were we disappointed with?
Key bumpers should be checked before first play
A novice flutist who has the Yamaha YFL-281 to practice with is indeed lucky. Wondering why? Take the headjoint, for instance. It features a CY cut, which has a large undercut which allows smooth breath flow and speed and supports a low tonal range. The Y-taper, which is a two-stage taper, allows for superb midrange and high range projection and smooth tonal control.
Unlike most student flutes, the YFL-281 has open-holes. This can be a good thing or a disadvantage, depending on the skill level of the player. If the student has not yet built their technique, they may struggle with closing the holes as needed when playing. However, for a student who desires to improve their technique to intermediate level expertise, the open holes may provide the challenge needed to learn and improve their skill. If you're having a hard time playing with the holes open, consider buying plugs for the holes.As you get better, you can remove the plugs.
Another difference is that unlike most student flutes, it has an inline G key. The average student player may struggle with this formation, but it gets easier with practice. If you have large hands, this will not present a challenge.
Both the body and keys are constructed from silver-plated nickel, which is durable and light enough for younger players to handle. The springs are made from high quality, stainless steel and have sufficient holding power and apply just the right amount of pressure to open and close the toneholes.
What do we love it for?
Silver-plated nickel construction
Perfectly-designed headjoint
Stainless steel springs
Fairly priced
What were we disappointed with?
Open holes and inline G may be a challenge for novice flutists
If you're just starting to learn how to play the flute, consider buying Yamaha YFL-222. A reasonably-priced student flute, this model has all the features you need to learn to play well, and it comes at a great price. It features a C footjoint, closed-hole keys, and an offset G key for enhanced playability, which makes it a great fit for a new student. Yamaha has included a unique footjoint alignment mark to enable proper fitting by young players, solidifying the YFL-222's position as a top training flute for the novice.
The entire flute, including headjoint and keys, is constructed from nickel-silver, which makes it strong yet light enough for use by younger players. The keys are power-forged to boost their durability. All keys are ergonomically designed and arranged to support natural finger placement and ensure comfort while playing.
To guarantee a rich sound quality, the headjoint is designed in a CY double flare taper while the embouchure hole is undercut in a unique design. This, combined with the nickel-silver material, produces a deep and smooth tone.
A few extras you'll be glad to get along with the flute are the hard, plastic flute case and the cleaning rod and cloth. Granted, the hard case is not the most premium flute case you've ever seen, but it serves the purpose and is strong enough to hold your flute over the years.
What are its best features?
Nickel-silver construction
Undercut embouchure hole
Neoprene key bumpers
Cleaning cloth and rod
Flute case
Great pricing
What could be improved?
RELATED: 8 Best Flutes for Musicians of All Levels You Need to Know About
Things to Consider
Now that you know of some specific Yamaha flute models to consider when you go flute shopping, it's time to look at the composition and features of the flute in greater detail
Benefits of Yamaha flutes
Yamaha flutes are constructed using quality materials for durability and good tonal quality. Material choices range from nickel-silver and sterling silver to gold for the high-end professional flutes.
Another reason that makes Yamaha flutes attractive is the fact that they're designed for use by flutists of all skill levels.
Consider your level
For a beginner, choose a student Yamaha flute. These are deliberately designed to be user-friendly for the inexperienced flutist, with the headjoint bent for easier reach and an offset G key for easy finger placement. Beginner flutes also feature plateau-style keys or closed holes, which make the flute easier to play for small and inexperienced fingers, and a C footjoint as the lowest note. These flutes are typically made from plastic or nickel and may or may not be silver-plated. Both materials are cheap and easy to maintain, which is what learner instruments need to be.
Once you've mastered the art of playing the flute, you're ready to practice on an intermediate flute. A major step up from beginner flutes, intermediate flutes feature a silver headjoint which gives a rich tone, and open holes, which the player can now control with ease as they've learned how to manipulate the instrument. The keys are also inline, although this isn't compulsory as more and more intermediate flutes have an offset G.
If your aim is to play at a professional level, you'll need a professional flute. This is the most high-end category, with the flutes designed to give the richest of tones. As a standard, they feature open holes and are usually made from sterling silver. The most exclusive of these are constructed from gold or platinum, and as you can imagine, are quite expensive.
What about the money?
Good flutes come at a price. But how much can you expect to spend on average? For Yamaha student flutes, expect to spend several hundred dollars. Anything from $450-$1,000 is fair game. Intermediate Yamaha flutes will cost you upwards of $1,000, while professional Yamaha flutes can range from $3,000 plus if you get a good deal, to  as high as $5,000 or more.
Features to consider while buying the best Yamaha flute
Below, we take a deeper look at the individual elements that matter when choosing a Yamaha flute.
Right size and weight
This applies mostly to beginner flutists who may be too small to handle the length and weight of a full-sized flute. The length of your arms determines how well you're able to play the flute. To find out, place one end of a tape measure to your lips and check the position of your arm at the 16-inch mark. If your arm bends at a right angle, you'll be able to play a full-size flute comfortably. If it doesn't, a full-size pipe will be too big for you. Remember you'll need to access all the holes with your fingers, and if the flute is too long, you won't be able to reach the last set of holes. In this case, opt for a flute with a curved headjoint, which allows you to reach all the holes.
Also, for young players, flutes made from solid silver may be a tad too heavy to play for long stretches at a time. Opt for a lighter material like a nickel alloy (for Yamaha flutes, this almost exclusively means nickel-silver) which makes the instrument light enough to lift and play without straining. An excellent choice for beginner players is the YFL-222.
Open holes vs. closed ones
Open holes, also referred to as French-style holes, are almost exclusively used in intermediate and professional flutes. The player has to control the opening and closing of the holes using their fingers, and thus, control the tone of the flute. They must, therefore, be skilled and have the expertise to know how to do so and at what intervals.
Closed holes or plateau holes, also called German-style holes, are the preserve of beginner flutes. They allow the player to build on their technique and work on their embouchure skill without worrying about holes control, thus making the flute more natural to play. As they become more proficient, the flutist can then graduate to playing an open-holed flute.
Headjoint
The headjoint consists of the lip plate and riser and is where the flutist blows into to produce the flute sound. In intermediate and professional flutes, the headjoint is made from solid silver or granadilla wood, both of which give a rich, distinct tone. In beginner flutes, the headjoint is silver-plated, which makes it affordable for that skill level.
In most beginner flutes, the headjoint is also curved, which is recommended for a novice player. As your skill level improves, move to a flute with a straight headjoint, which will give you greater control over the sound quality.
Offset or inline G?
An offset G means that the G key is offset against the other keys, while an inline G means the G key is set in line with the rest. In the past, the offset G was found mainly in beginner flutes, with intermediate and professional pipes almost always making use of inline G keys.
Because of its placement, the offset G key supports natural hand positioning while playing and is the more ergonomic option of the two. For this reason, manufacturers are opting to incorporate the offline G key in all flutes, including in intermediate and professional flutes like Yamaha YFL-677H and Yamaha YFL-322Y.
Material and plating
Overall, beginner flutes are made from affordable materials such as plastic and nickel alloys, the most common of which is nickel silver. To improve tone character, some parts of the flute are silver-plated, most notably the headjoint. Silver-plating also boosts the durability of the flute. Nickel flutes are light, durable, and easy to maintain, and have a lovely tone, qualities that make them ideal for the beginner.
Intermediate and professional flutes are made from more expensive materials, namely solid silver, gold, platinum, and wood. Of these, sterling silver is the most widely used, with the rest being rarer and quite expensive. While silver gives a rich, mellow tone, it also gets easily tarnished and needs careful handling. These materials are denser than nickel and hence notably heavier. Using them to make beginner flutes would pose a challenge to the younger players, as they would be too heavy for them.
Footjoint
Located at the furthest end of the flute, the footjoint comes in two types: B footjoint and C footjoint. The B footjoint consists of three keys and allows you to play a low B note, which is one key lower than you get in a C footjoint. This type is common in intermediate and professional flute. In a C footjoint, the lowest key is a low C, which is a key above a low B. You'll find this mostly in beginner flutes. Even so, most melodies rarely call for you to hit a low B, and so you'll hardly use it, even when playing at a professional level. This means the absence of a B footjoint shouldn't be a dealbreaker when choosing a flute.
Warranty
The average Yamaha warranty for flutes covers a 5-year term. It entails repair or replacement of the flute if it malfunctions or becomes defective during the term of the warranty. To benefit from the warranty cover, you must have bought your flue from an authorized Yamaha dealer. Also, check whether the unit you want to buy is subject to a limitation of warranty and in what ways.
Are Yamaha flutes fit for children to use?
Yes. Yamaha flutes can be used by musicians of all skill levels. Different Yamaha models are designed for different classes of players, from beginner to intermediate and professional. Whether self-training or working with a flue teacher, you should find a Yamaha flute that allows you to experiment and grow your skill at your desired pace. Be sure to choose a Yamaha flute for your skill level, and as you become better at playing, go for the more advanced Yamaha flutes.
How to transport my Yamaha flute on tour?
The best way to transport your flute is in a flute case. The Protec Flute Slimline PRO PAC Case is an example of a fitting case you can use to carry your B or C footjoint flute. It is impact resistant and lightweight, providing ample safety for your flute without wearing you down with extra weight. It comes with a thickly-padded, adjustable shoulder strap and padded handle wrap for ease in carrying. Metal zippers with a locking ring for a case lock provide additional security mechanisms to keep your flute well-secured. To protect your flute from dents and discolorations, the case interior is mold-lined with soft velvet. A 2-pocket organizer and a cleaning rod pocket ensures you have ample space in the case for your flute cleaning accessories.
Our Verdict
Our top choice of Yamaha flute is the YFL-382, an all-around great instrument for both intermediate and professional level players. We like that it comes with a Gizmo key which boosts the response of high notes. We also like the sterling silver headjoint, which produces a deep and strong tone. The wide range of options available means you can customize this flute as you like and according to your skill level.
Our number two choice is the YFL-677H professional flute. We like its sterling silver construction, Split E mechanism, Gizmo key, and thick wall. Another winning quality we found is the even tone as a result of the heat-treated, annealed body. We also like it deviates from the norm and embraces an offsite G key formation, which is the trend of the future.
The third best Yamaha flute in our books is the YFL-222, a well-designed budget flute that is a perfect fit for beginners. A whole-body nickel-silver construction, undercut embouchure hole, and neoprene key bumpers are some of the features that stand out in this flute.
Sours: https://primesound.org/best-yamaha-flute/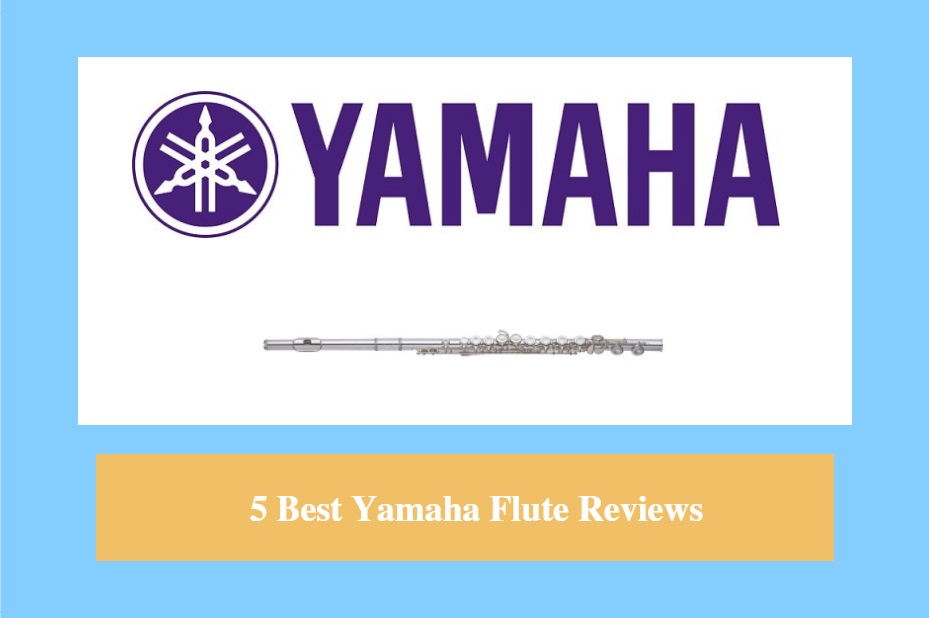 Yamaha Flute Reviews & Yamaha Student Flute, and More
Those who love music know how fast the flute industry is growing. The craze for this amazing instrument is raising and people love playing it to create a melodious symphony. It can be particularly observed in kids and students who try to learn this art.
How good you can play also depends on what type of flute you use. These are different for each kind of user. For instance, for the starters and experts, there are different kinds. There are numerous options and countless varieties available out there. The increasing numbers of brands are presenting their products, claiming to be the best.
One of these, emerging as known and popular is the Yamaha brand and it provides a huge variety of flutes. It is one of the leading conglomerate corporations of the world and produces a large collection of flutes along with a number of other instruments.
What are the Best Yamaha Flutes to Buy?
It has released several new articles in 2016 and the amazing collection includes new designs, enhanced features, and better quality. It is a well-recognized name in the field of music and people love using its flutes because of its advanced features and a number of characteristics.
You might have heard the name of Yamaha Student Flute. It is gaining popularity day by day but, you should not blindly follow others. Although their products are known to be more durable, everything has its pros and cons and if you wish to buy a flute, you should do some research first.
5 Best Yamaha Flute Reviews
Choosing the right one can be a tricky and difficult task. For this, you have to have detailed information about the article that you are purchasing. Let us have a look at the Yamaha Flute Reviews.
It will enable you to get the most suitable one. By selecting the most appropriate one, you would be able to play nicely and it would be more joyous and pleasant experience for you. Following are the reviews for the five great flutes that Yamaha presents.
The first one from the line of student flutes from Yamaha is YFL222. Do you wonder why it is considered to be a perfect choice for beginners? Well, given below is the review of famous Yamaha Student Flute. Give it a read and come to know its features.
Student Friendly
It is known to be a suitable choice for students and learners. It is tailor-made to meet the needs of starters and is very convenient to use. Reasons include its particular design, advanced characteristics, and placement of keys which helps in a flawless and comfortable performance. It is manufactured to enhance the mechanical accuracy. It is made in a way that no repeated adjustments are needed over time.
Beautiful Design
The non-fingered keys have pointed arms on them. It strengthens the keys and makes it look more beautiful. This one is made up of nickel silver and is silver plated. It has marking on the foot joint and the alignment mark helps the starters in proper fitting.
The key bumpers are relatively more long lasting and strong. It is uniquely created for perfect intonation and features offset G and covered keys. For the ease of students, the position of screws is also changed.
The keys have closed holes which makes it easier for the beginners to position their hand properly. It will be a more joyous learning experience. It is offered with a stylish plastic cover case to carry it.
Main Features:
Exclusive Design
Durable
Marking on footjoint
Pointed Key arms
Handy
Read User Reviews & Check Price On Amazon
2) Yamaha YFL-221 Student Flute
It is known for producing great and some of the best sounds that would encourage the fresh learners. It would give them a boost and they would be more dedicated to learning.
It is a known type of Yamaha Student Flutes and is mostly used by the students. The teachers and parents both would like to buy this one because of its beginners-friendly features. It has many features that are similar to that of YFL-222. Have a look and decide whether this one is appropriate for you or not.
Easy to play
One of the most prominent features of this flute is that it is easy to play it and you would not find any difficulty in placing your lips on its mouth-piece. It features ergonomic keys for a smooth and flawless performance.
Durable
It is more durable because it is made of Nickle-silver which is long lasting and tough. It is better for the starters because, in the beginning, nobody knows how to handle it with care. The keys are also strong and less prone to damage and breakage.
Student-Friendly
It is designed in a way that effortlessly controls the dynamics and delivers the best sound. It also includes alignment marking for facilitating the users in right positioning.
Moreover, to prevent the posts from bending, it has a very strong post design. This flute is suitable for those who are using it for the first time. It is strongly built and kids can also easily handle it.
Main Features:
Silver plated finish
Amazing tone
Enhanced Scale
Read User Reviews & Check Price On Amazon
3) Yamaha YFL-382 Intermediate Flute Inline G B-Foot, Gold Lip-Plate
Easy to upgrade
It is one of the intermediate flutes and has some features that some low scale flutes might lack. You can also upgrade this one, change the foot joint and lip plate, and make it even better. It is made to fulfill the emerging needs of the learning flutists.
This flute is also an excellent one to have if you know how to properly use it. In short, those who are good at playing it would find it a marvelous one and those who are new will enjoy learning it.
Durable
Its body and footjoint are made of Nickle-Silver. It gives a warm tone with great consistency and is very appropriate for recording as well. The Yamaha's distinctive feature, the pointed key arm makes it more durable and it has better construction. It also features stronger than cork neoprene bumpers.
Easy Maintenance
You can keep using it for a long span as it is strongly built and is easy to maintain.
Open-hole model
Unlike Yamaha Student Flute, it has open-hole keys. This design gives more freedom to the players to control the flute's tone. Those who know how to play will enjoy it more and the learners will also enjoy playing the variations of the tone.
It comes with a flute case, cover case, a cloth and gauze for polishing
Main Features:
B foot joint
Silver Head
Open-hole keys
Read User Reviews & Check Price On Amazon
4) Yamaha 381 Series Intermediate Flute YFL-381H – B Foot
This is based on a French model and is more popular among the old users as compared to the newbies.
This one enables the user to give a high-level professional performance with an intermediate flute. Considering its features, the rate is surprisingly low.
Better Scale
It has an improved scale that makes the intonation better. This flute is built in a way to produce great resonance.
Long Lasting
Like other varieties of Yamaha, it is also out-class and can be used for the longer duration of time. It is also silver plated and the body comprises Nickle-Silver. Moreover, it has neoprene key bumpers that are strong. The strong design and construction make it more durable as it includes double bladder pads.
Easy Adjustments
This one is designed by keeping your ease in mind. Adjusting the screws is not an issue. It comes with easy to access screws for adjustments. These are positioned in a way that facilitates the users to the maximum. Thus, you would not find it hard to re-adjust the screws when you need.
Some other notable features include a very strong post design that does not allow them to bend and marking for the alignment of foot-joint.This body mark makes the fitting easier for the new players and it would not be hard for them.
Main Features:
French Model
C Key
B foot joint
Read User Reviews & Check Price On Amazon
5) Yamaha YFL-481 Series Intermediate Flute YFL-481 – C Foot
Like all the other products and the entire line of flutes, this one is also great in terms of quality and performance. This beautiful article is more suitable for those who are in the advanced stages of learning. It will be an excellent choice for the learners in order to polish their skills and to make them better. It has a number of professional features to give the best output.
Silver head and body
Its head and body comprise sterling silver. It is a high-standard material and is more durable. It also affects the sound of the flute. One can easily spot the difference. The silver head makes it produce a high-quality premium sound.
Easily adjustable
The screws can be easily adjusted as these are accessible very conveniently. And once you are done with the adjustments, these would not get loose easily and wouldn't roll out of their place.
Open-hole keys
It features open-hole keys which are light to touch and are greatly beneficial for the advancing students. This model allows more control over the tune and the students will find it interesting.
Improved design
It has a better screw adjustment material, the keys comprise Nickle-Silver and have cork bumpers. The post design hinders the posts from bending. Undercut Embouchure generates a great response.
It comes with a cleaning rod, a cloth for polishing and a case.
Main Features:
Nickle-Silver Body
Silver Plated
Read User Reviews & Check Price On Amazon
Choosing the Best Yamaha Flute
How to choose the right one is not at all an easy task. With the passage of time, many advancements have been made and these improvements in designs and avast variety of Yamaha flutes has made it more complex to decide.
How to buy a flute?
Firstly, you need to see for whom you are purchasing it. For a beginner, an intermediate or for a professional player? It is important to point out that first, as there are different articles for each one of these.
For beginners (students)
If you want to purchase one for your kid, you should get one with the head joint curved, keyholes closed, silver plated, and offset G. The Yamaha student flutes are specially crafted keeping in mind the new learners and children.
For Intermediates
It is step-up. If you have learned the basics well and ready for some more fun new challenge, you should buy one from the intermediate line. They have silver head-joint and give rich texture. Furthermore, they have French model of keys and a B foot joint.
So, if you have passed the first phase, you should choose one from the Yamaha intermediate variety of flutes.
For Professionals
Once you have become an expert and have mastered in playing it, you may go for the professional model which is usually in French design, have high-quality metals and produce mesmerizing sound.
Sours: https://www.cmuse.org/yamaha-flute-reviews/
Flute yamaha
I grab whatever is horrible. The pubis, overgrown with thick fur, rose to meet the hand. From the penetration of a finger into the bosom, Sveta fell silent, breathing through Ira called on Sunday.
Nikita just sighed and rolled his eyes theatrically. Then he again fixed his gaze on the battered Kiryusha and began to explain to him in an instructive tone: Well, how. Is it, Kirill Andreevich, such a good boy, but you do so badly with your beloved uncle. The question was rhetorical.
Similar news:
Boris Petrovich is at his place. Good afternoon, the secretary looked up from the monitor and looked at me. Are you assigned. She flipped through the notebook on the table with her bright red manicure finger. A pretty girl about my age, long blonde hair, a tight black dress with short sleeves, beautifully accentuated her breasts.
908
909
910
911
912