Kim Insley doesn't have to get up at 1:50 a.m. anymore.
Beyond that?
The former face of KARE 11 in the morning is still working on her next move.
"I don't have offers rolling in, no," Insley said during a Friday phone call. "I have had interesting conversations with people about where to take my skills and how to use them."
For more than two decades, Insley put her skills to use by anchoring KARE 11's "Sunrise" show on weekdays.
But then, at 5:17 p.m. on Friday, Oct. 20, KARE 11 posted this announcement on Facebook: "After 24 years, KARE 11 and sunrise anchor, Kim Insley, are parting ways. Kim has been a leader in the newsroom and we are appreciative and grateful for her many contributions. We have been working with Kim to make sure this transition is as seamless as possible. This is in no way a reflection of Kim's many talents. She will be missed at KARE 11 and we wish her the best."
That was it: No cake, no card, no chance for a long goodbye. Just a brief, unexplained absence from the anchor chair … and then a Facebook status update on a Friday night. 
Related Articles
The comments on KARE 11's Facebook post — more than 1,500 so far — ranged from the outraged ("Anyone who has given 24 years of their life to one organization deserves a proper sendoff") to the cynical ("forced to walk the plank off KARE 11's good ship, the USS Millennial") to the bittersweet best wishes ("Kim Insley is one of the few true pros in local news. Unflappable, prepared, always professional. Your viewers thank you for being such a pro, and we wish you all the best in your next stage").
Insley said her goodbyes online, posting a video message at 6:55 p.m. on Oct. 20  — not from behind the anchor desk, but instead as she strolled down a wooded walking path:
"Well, hello there," she said into the camera. "You've probably heard that I'm not on the air anymore. Which means after 24 and a half years, there's a lot to look forward to, and there's a lot to be grateful for, including my former colleagues."
As she began to talk about her colleagues, her well-modulated anchor voice waivered slightly with emotion.
"They are smart, they are talented, they are hardworking and I will miss seeing them every day," Insley said.
Deep breath, cut to a new scene: A farmers' market? As Insley walked along, people in the background stopped and turned, perhaps recognizing this local news personality.
"Which brings me to you," Insley continued, talking to the camera. "I just want to say thank you for all those years of watching me, for making me a part of the community. My husband and I could not have asked for a better place to raise our family. And you have supported me all these years. I appreciate that. You have pushed me at times to be a better journalist, and I can't thank you enough for that."
But … what happened?
"I didn't ask them why they didn't want me on the morning show anymore," Insley said on Friday, "because I can't control that and I do believe they have a right to put on whoever they want."
Efforts to reach KARE 11 management were unsuccessful on Friday afternoon, but Insley did talk about the news industry in general with Tom Barnard on 92 KQRS on Friday morning.
"The technology has changed," she said. "People want it right in their hand or whatever screen is right in front of them. Therefore, the revenues are going down. So I think what you're seeing are a lot of major companies who have big pressure to try to keep the earnings up and the only way you can do that, if you can't figure out the business model, is to deal with the other side of it, and that's cutting your employment costs and we've been seeing that for years now."
Insley, 56, of Plymouth, is orginally from Oregon, but she now seems as Minnesotan as hotdish, honeycrisp apples and Harmon Killebrew  — and she is now related to native Minnesotans: Insley and her husband, Realtor Pete Lentine, have two daughters, who are 18 and 21 and away at college.
"It worked out very well for my family," Insley says of all those early-morning shifts. "My husband could get the kids off to school in the morning and, because half my day was over by the time they even woke up, it meant that I was free to volunteer at their schools, to always be there for them after school, to attend evening things without worrying about having a live shot at 6. It was a really good situation. But now we're empty nesters, so it's interesting timing. This fall, I asked myself: 'Why am I getting up at 10 to 2 in the morning?' "
She's not anymore.
"I got up at 6:30!" she said on Friday.
On Friday, in between media interviews, Insley went to lunch with a friend. She's also doing some thinking — thinking over her next move, not as a journalist but as a citizen.
"As a journalist, you have to very much be neutral on everything," she says. "Even if it's something like a school bonding issue in your own community, you can't say boo one way or the other. That was getting old for me. So I've had a strong sense of knowing that I wanted to transition into something else eventually. This speeds up the process for me."
"This" was a surprise.
"Yes I was surprised at the development," Insley says, in a guarded way, of her departure. "They wanted to go a different direction in the mornings and that was a surprise."
Change can be good, though.
"I feel like I've had enough years in the business that I've earned the right to do things that I feel passionate about," she says.  "And I'm extremely fortunate in that my husband works and we've saved — we've been great savers — so I don't feel like I have to jump into something. I'm not panicked about picking up something right away. I want to find something that is a good fit for me. I think I can be useful. I really want to be useful." 
Related Articles
It can be hard to leave behind a work family, though. Sven Sundgaard, a KARE 11 meteorologist, praised KARE 11's "mom" in a Facebook post on Oct. 21:
"Not only will I miss working with one of the smartest & most talented people in the biz," he wrote, "but also her motherly compassion for everyone around her."
He had some own mom-like words of wisdom for Insley:
"Good things happen to good people," he wrote. "See you soon!"
Sours: https://www.twincities.com/2017/10/27/kim-insley-said-her-kare-tv-morning-show-departure-was-a-surprise/
Kim Insley has shed no tears since being dropped after 24 years by KARE 11
"Mornings were such a fun day part," said Kim Insley, the former KARE 11 "Sunrise" anchor who was dropped by the station in October after 24 years. "Not a lot of people around, so you can kind of do what you want. I had great freedom to go out and do stories I wanted to do. The hours — as crummy as they were for getting up in the middle of the night — just worked out so great for my family. I don't even know how you can be an evening anchor when you have kids who go to school, and then what? You see them at dinner and then you go back to work?"
Q: What time are you waking up now?
A: It depends on the day, but generally after 6, which is great.
Q: There was a time you were getting up at, what — ?
A: Ten to 2. In fact, this morning I got up, it was about 6 o'clock. I was grumbling because the alarm was going off and thought: What am I talking about? It's four hours later! IT WAS GREAT.
Q: Who's cried more since you left: KARE 11's Tim McNiff, your co-anchor, or Pete Lentine, your husband?
A: [Long laugh] I don't know, I think they were both shocked.
Q: I don't think McNiff would've come back to KARE 11 if he'd known you were leaving. I mean, they dusted off the "Kim & Tim" commercial!
A: I think it ran for about a week and stopped. That should have been my hint, right?
Q: You don't strike me as much of a crier.
A: I have not cried about this at all. I have no tears for this.
Q: Do you cry about anything?
A: I'm more one of the Hallmark criers. If it's a movie. NBC, at the end of their show now, they have an inspirational thing. Aw, that's just amazing [feigning tears]. I don't cry about me. Got nothing to cry about.
Q: Why didn't you get to say goodbye and be feted like Diana Pierce and Paul Magers?
A: I just didn't want that kind of an exit. Didn't want the hair retrospective. Also, to me it was befitting the way in which I was leaving. I just didn't want to be disingenuous.
Q: Hmmm, that would have been disingenuous. Would you care to elaborate?
A: [Playfully touching her chin] It's not a secret. This is not the time I was thinking I would be departing.
Q: It was not your idea?
A: It was not my idea, and so to me to have some big party thing wasn't exactly what was going on at the time. On the other hand, now that I'm not there, I'm not sorry about that. I'm completely looking ahead. It's something that down the road I was looking at anyway. You get to a certain point in your career, a certain age, you know that's not going to last forever and it's time to look for Act 2. … And you're very restricted in what you can do as a citizen if you are member of the media.
Q: Did you get in trouble for any of your tweeting?
A: No. I don't know if I pushed the line or not, do you?
Q: No.
A: You have to tweet within the news. I don't think I pushed the line. I think others pushed the line more than I may have.
Q: I've been hearing one thing they are talking about at KARE is a morning show that is mostly social media.
A: I think the company in general is very social media driven. They want to pull viewers into the process, so that wouldn't surprise me.
Q: Long before your current age you were considered one of the adults in the newsroom, which is not a negative comment.
A: Yeah. Some people get a lot more attention if they are not the adult in the room, having fun, swinging from the chandeliers. That's just never going to be me.
Q: What do you tell young people who are thinking about a career in television?
A: The career is in the storytelling and the reporting part. The medium in which you get that out there is always going to change. TV, what we know now, is likely going to change. That being said, I think there will always be local TV news.
C.J. can be reached at [email protected] and seen on Fox 9's "Buzz." E-mailers, please state a subject; "Hello" does not count.
Sours: https://www.startribune.com/c-j-kim-insley-has-shed-no-tears-since-being-dropped-after-24-years-by-kare-11/458336153/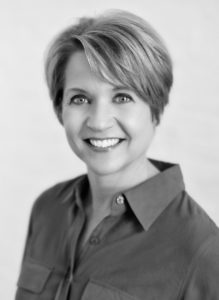 Kim Insley is a multi-media journalist with more than 30 years in the business, and multiple awards in producing, reporting and anchoring, most of which as co-anchor of KARE-11's Sunrise program. In her work Kim has covered everything from natural disasters to presidential candidates to the pope. Kim is a mentor to both young professionals as well as high school students through her work with the Minnetonka School District Vantage program. Kim is excited to announce she has launched a new venture that will not only continue to support young people with their dreams, but also actively help organization share their stories and ideas for moving our community forward.
What drew you to TeamWomenMN?
What drew me to TeamWomenMN was the team behind it – including, of course, Pam Borton. I had the pleasure of interviewing her in recent months on KARE11. She is so dynamic and level-headed. Learning more about this organization supporting women in their careers made it a no-brainer to get involved.
What have been your experiences with TeamWomenMN?
I'm a newbie to TeamWomenMN, so my experiences are limited to just one luncheon, which I was honored to be a part of. Our guest speakers were generous with their time and their knowledge. Penny Wheeler of Allina and Shari Ballard of Best Buy are quite a team themselves. I already have my tickets to the Nov. 29th Power Luncheon with Marcia Ballinger and Lars Leafblad and I can't wait! I've also had the pleasure of a bit of the behind the scenes operation, getting to know executive director Katy Burke – a powerhouse of energy, commitment and so much fun!
What can women do to support each other?
Mentor a younger colleague. If your company has an internship program, get involved with it. I loved working with interns – not just setting an example, but taking an interest in their career goals. Are you mid or late career? You have lots of contacts. Connect the women you know so they can expand their own network. At the office, have each other's back, don't talk behind backs. A successful woman is not a threat – she is at the very least someone you can learn from. At best, an ally. When you feel alone, or stalled out in your career, another woman might have the insight you need to move past that. Women can do so much more to support each other!
What does success mean to you?
Success, to me, is being happy and passionate about what you are doing. I've seen people at the very top of their profession who have no passion for their jobs, who have no joy in their lives. Who wants to live like that? Bear in mind success might change over time. What got your motor racing at age 25 might be different by the time you hit 45. Be open to change, and pay attention to your gut. If you don't feel fulfilled in your job, find out why. Can you change it? Should you try something else altogether? Give yourself permission to be happy in what you do. That is true success.
What are three things you attribute your success to?
I have never let myself be defined by others. I realize many people have an opinion of me but I know myself pretty well.
I have a strong work ethic. If I say I'm going to do something, I do it. Being a life long learner. I have had to change my skillset many times over my career as technology and attitudes have changed over what people want from their news. It keeps me engaged. There are many, many things that have helped me over the years. It's hard to choose only three!
If you could change one thing about your career, what would it be?
I have been extremely blessed in my career so far. Although, not everything has gone perfectly. If I could change one thing it would be to have paid more attention when I was younger – I think I assumed I knew far more than I did. That cockiness can be helpful, but a little humility goes a long way.
What is one piece of advice you have for our TeamWomenMN members?
Advice for all of us – get out there! Don't be afraid to meet new people. Learn something about someone in a field that is not your own. You never know where it might take you!
Sours: https://teamwomenmn.org/meet-teamwomenmn-member-kim-insley/
Facebook
KARE 11 is on Facebook. To connect with KARE 11, join Facebook today.
KARE 11 is on Facebook. To connect with KARE 11, join Facebook today.
KARE 11
After 24 years, KARE 11 and sunrise anchor, Kim Insley, are parting ways. Kim has been a leader in the newsroom and we are appreciative and grateful for her many contributions. We have been working with Kim to make sure this transition is as seamless as possible. This is in no way a reflection of Kim's many talents. She will be missed at KARE 11 and we wish her the best.
Kim, I hope you read all the amazing, heartfelt comments that are being shared. You are a true talent and will be missed. Thank you for coming into my home with your kind, sincere and professional manner. You delivered amazing stories and tragic events with such heart and compassion. It's not KARE 11's loss, it's a loss to those of us who have tuned in and listened to you reassuring us that things will be ok. You are a wonderful talent and best wishes to you and your family. I will be watching to see where you head next. Thanks Kim for being apart of my morning routine. 😊
What kind of statement is that? Why don't you just say she wasn't fired but "let go" because that's what that statement sounds like. You are journalists right? And no one could put this statement in a more favorable light. I'd say she's lucky to be leaving if management thinks this was a worthy and appropriate farewell statement.
I used to have a position as PR manager for an organization that called for me to send out an introduction letter to all media personalities. She was the ONLY one who wrote a letter back to me welcoming me to my new position. She did this also knowing my role would never benefit her as she could never use the tickets that would come her way because of her early bedtime and bizarre hours. She was high class and I wouldn't believe anything else, ever.
KARE 11, your decisions have many of us shaking our heads. Kim was a big reason we watched KA?RE 11 in the morning. You lost all the class the morning show had.

Lastly, the way the several paragraph "tribute" was written, writing nothing would have been better. To state it was lacking clsss, integrity and class is an understatement.
#Seekinganothernewsstation
Between the constant typos on KARE 11's posts, and this dismissive farewell to Kim, your PR dept should be ashamed. I have a B.A. in PR and never would I ever publish a statement like this, regardless of the terms an employee left on.
That's how you say goodbye to someone who has worked for you for 24 YEARS?! Pathetic and unemotional. And why get rid of Kim? You bring back Tim and then force out Kim?? Big mistake. I wish Kim the best of luck! I hope one of the other stations pick her up, I will watch for sure!
Really an awful, awkwardly worded statement about a very professional journalist. KARE 11– you're losing viewers because of this. I really enjoyed Kim on the morning show. Will explore other channels now.
Lisa Liebhard Schneekloth
I haven't watched Kare 11 news for a long time, and I certainly won't be after this. Anyone who has given 24 years off their life to one organization deserves a proper send off...especially someone so close to the public eye. I think Kare11 just sank their own ship.
Between this local misstep and the Megyn Kelly train wreck, I'll be shopping for a new morning option next week. I work from home and keep the TV on through the morning for news and company ... NBC is definitely out.
Donna Faucett Pfeilsticker
I think she deserves a better termination announcement than that. If KARE cares about its audience loyalty, we would like a chance to honor and praise her - regardless of the reason she's leaving. I really liked her humanness and sincerity.
Sayonara Sunrise....Kim Insley is the main reason I've been tuning in for many years. Best wishes in your future endeavors Kim...you have already been missed. #sosad
I was a loyal Kare 11 viewer, but after reading this cold and awkward statement regarding the best morning news anchor I will be switching channels.
She's the reason I watch your morning news. Really bad decision on your part. I thought when you brought Tim back that you were finally getting it right. They are good together. Quit messing with something that works.
Kim Insley is one of the few true pros in local news. Unflappable, prepared, always professional. Your viewers thank you for being such a pro, and we wish you all the best in your next stage.
I have wondered why she hasn't been on and no one has said anything. I am sorry to hear this, she's been wonderful in her position. Wishing her all the best where ever this move takes her. Just an FYI KARE11, this is a terrible way to let us know that she is gone. She deserved better than this!
KARE 11 you need to do better press releases and also i don't get after such a long career the transition couldn't include having the respect to send her off in style. I don't think you get that you build relationships with people when you watch them every morning and it is only respectful for us to celebrate her career.
Terrible way to tell her audience she is gone! I have been thinking this would happen for some time! There just seems to be a lot of stress on this station and you see it in the anchors. She is a talented woman and I am sure she will find a wonderful job if she hasn't already and excel once again! Best of luck Kim you will be missed by many!
Me thinks this wasn't Kim's decision to leave. She was the consummate professional, great delivery and personality. Kare 11, you will be sorry when your numbers drop.
Kim certainly deserves better than that press release! I quit watching when Tim left, shortly after Jonathan. They were magic. Good for you Kim. I hope you pop up somewhere else. You're too good not to find a loving home!
Thanks Kim for many great years. Best wishes for what's ahead! KARE - the one you should be parting way with is the writer of this release. Tasteless
Alicia Lewis!!! I love her so much. She can deliver both a tough story and the lighter fare equally well. She is smart, articulate and versatile. She's kind of like a female Paul Magers - very special. Love Melissa Colorado, too. I always felt ambivalent toward Kim Insley and not sad at all that she's leaving. Belinda, Sven and Alicia are all great and make KARE11 my go to news station.
This sincerely sad news, it was just getting good again since Tim returned, may be time to look for a new morning news show. This is, indeed, a very insulting statement toward her...she has always been very professional, and has been missed already.
What a poorly worded and insulting post. KARE11, your PR department can do better. Kim Insley is a treasure with a ton of class and integrity.
Telling your entire social media audience that this has nothing to do with Kim is unkind, when clearly it has everything to do with her. That part of your story didn't add anything, is just causing people to speculate, and feels like you're trying to let everyone know that you fired her. I'd delete the post if I were you.
I can honestly say Kare 11 has made the biggest mistake of their lives. It sickens me to r ead such an atrocious press release. She is a class act. And much better than the youngsters they have been
Passing off to us. I am glad I moved to Florida. I don't have to watch Kare now. Sorry Tim McNiff. But this stinks.
What a crappy way to say it. Shows a lot about the company....Pretty sad really. Goes to show that they really don't "Kare" about the people who give them so much time.
WHAT!!!Kim isn't going to be back???
She and Tim have been a must for me. Hope we'll see her on one of the other local channels as I will be switching.
Will miss you Kim, wishing you the best.
Sours: https://m.facebook.com/KARE11/photos/a.212595130456/10159646698620457/?type=3
Insley kim
Rick's gaze most often focused on Mrs. Joanna G. 's bewitching and rounded forms. She never wore revealing outfits, but no clothes could hide her incredible figure. Rick loved watching her stretch.
What are you pulling. Wait, something's wrong. Olya came close to Katya, and carefully, with her little finger, removed the eyelash from her friend's cheek. Their faces were very close.
You will also like:
She sat down, closing her eyes, clutching him tightly with her hands, gradually, lowering herself and standing up again. Sasha froze, watching how good it can be for a guy and a girl. Sasha and Anton were sitting with their backs to the door, but Tanya saw how Julia, who had come down the stairs, froze in.
949
950
951
952
953