How to update your Garmin to the latest software through Connect or Express
Ensuring you have the latest software installed on your Garmin watch is essential to getting the best experience.
Not only do you receive all of the latest feature additions, but regularly updating your Garmin – whether it's a Forerunner, Fenix, Quatix or Vivoactive – also helps get rid of any niggling bugs that may be undermining performance.
Essential reading: Everything to know about Garmin Connect
Luckily, updating one of the sports watches is a simple process, and the majority of users will be updating without even realising. In this guide, we'll tell you how to check if you're running the latest software, as well as provide details on automatic and manual updates.
Do you have the latest software?
Software updates can be large or small and, unlike iOS or Android, they're unique to the specific Garmin models. For example, v4.20 was specific to Forerunner 645 and offered small bug fixes, like an issue for New Zealand users when sunrise and sunset times weren't adapting to daylight savings, and a problem where non-GPS activities were being displayed in the Navigation menu.
Whether it's new tools or simply ensuring the device is running well, you're going to want the latest version pushed to your wrist.
To check the software version of your Garmin
1. Head to Settings > About.
2. Here, you'll see the Unit ID (the serial number), as well as the software version (e.g. 5.70 (1517997)). This information can be really handy if you're having problems with your watch and need to troubleshoot through customer support.
The easiest way to access the software version history is to perform a web search – '[device name and model] updates and downloads'. Here, you should see results from the official Garmin site, like this Forerunner 945 example, where you can cross reference your software version with the ones listed.
Automatic software updates
Updating the software on most Garmin watches can be an afterthought once you're paired with the Garmin Connect mobile app. Automatic software updates are the default, but to check this setting is enabled you'll need to dive deep into the settings on the watch.
1. Long press on the top button to bring up the system menus.
2. Scroll down to Settings and select Start/Stop.
3. From here choose System and scroll all the way down to the bottom of the menu.
4. Here you'll find Software Update.
5. Use the select button to toggle between on and off.
When enabled, software updates will automatically be transmitted to the watch via the mobile app. When there's an update available, the Garmin Connect app will automatically download in the background and install it. Your watch will likely reset at the end of the process.
Manual software updates
If you toggle Automatic Software Updates to Off within Settings > System, new versions will not automatically be updated to the handset. In these instances, you have to go looking for them.
Follow the same route as listed above, and, if an update has been downloaded by the Garmin Connect app, you'll have the opportunity to hit Install to apply it to your watch.
1. Long press on the top button to bring up the system menus.
2. Scroll down to Settings and select Start/Stop.
3. From here choose System and scroll all the way down to the bottom of the menu.
4. Here you'll find Software Update.
5. You'll see the version (e.g. v4.60 available), the option to Install Now and the estimated time said installation will take.
6. Press select to confirm.
Update on your computer using Garmin Express
If you're not using the Garmin Connect smartphone app to wirelessly sync your watch, you can hook up to a Mac or Windows PC via a physical connection.
This involves plugging the charging cable into the USB port of your laptop or desktop and connecting your watch. If you don't have the Garmin Express app, you can download it it here. Follow the on-screen instructions to pair your device. If you don't have a Garmin Connect account, you'll need to set one up.
Once plugged in, the Garmin Express app should automatically open, showing the status of your watch. If you have automatic software updates enabled (see above) Garmin Express will send it to your device.
If automatic updates are turned off, you'll be informed new firmware is available. Either way, follow the on-screen instructions and do not disconnect the watch from the computer during the update process.
Garmin
---
Sours: https://www.wareable.com/garmin/how-to-update-garmin-watch-7369
Can I update my Garmin GPS without a computer?
You can update the maps and software by connecting your device to a Wi‑Fi® network that provides access to the Internet. This allows you to keep your device up to date without connecting it to a computer. To install only map updates, select Map > Install All.
How can I update my GPS?
Here's an easy, step-by-step guide on how to update a Garmin GPS.
Step 1: Connect your device to your computer. Before beginning the update, connect your Garmin GPS device to a computer.
Step 2: Install Garmin Express.
Step 3: Access or purchase updates.
Step 4: Disconnect your device.
How much does it cost for a Garmin map Update?
These updates run about $70 – $120 depending on the vendor and the type of map purchased. Garmin typically charges about $70 for a single update, Magellan about $80, and TomTom charges about $80 – $90 depending on the map technology. (These prices are for North America maps.)
Does my Garmin have lifetime maps?
To check if your device includes Lifetime Map Updates, all you have to do is look at the back of your device for your model's name. If the letters 'LM' appear after the model name, then your device has Lifetime Map Updates. Garmin Express also includes handy tools to make life easier with your device.
How often should I update Garmin maps?
3 times per year
How do I update my Garmin 2020?
Download the latest 2019-2020 maps for your garmin nuvi using the express app. The latest map updates to the most of your travels and experience….Install & Download Garmin Nuvi Maps 2020
Download and install the .exe files on your computer.
Once downloaded, install the program successfully.
Once loaded, click Install.
Does Garmin come with maps?
Which Garmin watches have topographic maps? For virtually all Garmin's maps included on the Edge (not a watch but a dedicated GPS device), Forerunner, Fenix and MARQ hiking watch series devices, the base map itself is OSM (OpenStreetMap).
Does a GPS need to be updated?
Most factory-installed GPS systems do not update themselves. So, if you use the navigation system often, and drive a lot in unfamiliar places, then it's probably worth updating every four or five years.
How much does it cost to update car GPS?
Instead, updates must be purchased at a cost of $129 to $299, either through the automaker, dealership, or online. Plus, there can be an extra charge for installation. For that much money, you could buy a very nice portable GPS unit with lifetime map and traffic updates.
Do you pay for GPS in cars?
No. No monthly fees are associated with the use of the standard GPS navigation system installed in the vehicle. This is due to the United States government managing the constellation of global positioning satellites.
How do I update my GPS in my GMC Acadia?
To update your navigation system, you'll need the latest GMC Navigation Disc. You can order your GMC or Chevy Navigation System by calling 877-628-3472. Once you've acquired your update disc, the installation process is quick and easy. The four step process takes less than five minutes.
Is GMC Navigation free?
Can I Get a Free GMC Navigation System Update? The company that develops GMC navigation updates is called HERE, formerly known as Navteq. In the past they have run various promotions on their products, including free updates for Volvo drivers, no shipping charges, and seasonal discounts.
How do I reset my GPS on my GMC?
Press the "Menu" button the main screen and then press the "Calibration" button to calibrate your GPS. Press the "Position/Direction" button. You will see a map of the area you are in showing the location of your vehicle.
How do I update my GPS in my GMC Sierra?
Under the "System" tab, go to the "Vehicle Software" section and look for "Updates." Choose "Software Information" and then look for "System Update."
What is GMC connected navigation?
Connected Navigation1 delivers real-time traffic updates, local fuel prices and parking options directly to your vehicle (if properly equipped), even when you're on the go. Connected Navigation makes it a breeze to get from point A to point B in properly equipped vehicles.
Sours: https://www.mvorganizing.org/can-i-update-my-garmin-gps-without-a-computer/
How to Update Garmin Maps of All Types
Garmin's line of geolocation devices features a mix of free and paid upgrades to maps that are supported by the Global Positioning System. They can be used to track and identify routes and locations.
Updating old Garmin maps is the best way to make sure you're getting the most out of your GPS device.
Your Garmin Account
Downloading maps and updates, whether free or paid, requires a Garmin account and registration of your Garmin device. You need to register an account before you begin. You'll register your device during the initial device pairing with the software.
Maps and updates that are available to you are accessible through the Garmin Maps and Maps Updates page or the Garmin Express application.

Free Garmin Map Updates
If you purchased one of Garmin's many GPS units that offer free map updates, you can visit the company's Map and Map Updates page and select the map category you want to check for updates.
In most cases, you must have the Garmin Express application installed to download any updates. Garmin notifies you if you need to download the app.

Downloading and Installing Garmin Express
The Garmin Express application is key to updating maps for many devices.
Plug in your Garmin device through your computer's USB port, download and install Garmin Express for Mac or Windows, and open the application. The program should automatically find your device and show that it's connected. The app prompts you to update your software or maps or to sync your data.
The Garmin Express application offers a convenient way to maintain the latest information on your device. After Garmin Express informs you that the update is complete, disconnect your device. Then turn it on to restart it. This activates the updated operating system.
Your Garmin will prompt you as it steps through the update process. Your devices will typically retain your personal settings after any operating system or map updates.

Garmin Golf Course Maps
Garmin golf devices come with free lifetime course updates, including more than 15,000 courses worldwide. Garmin pioneered free course updates; companies used to charge significant annual fees for this feature. Much like map updates, you'll update golf course maps through Garmin Express. You are notified if you need to install it.
Garmin Maps for Cycling
Garmin offers map updates for City Navigator maps and Garmin Cycle maps. Use the Garmin Express desktop app to update the cycle maps that came with your device.

Maps for Outdoor GPS
Handheld GPS devices are great companions for hiking, fishing, hunting, and other outdoor activities. Garmin's outdoor map updates keep you navigating with the latest and most accurate information. Go to the Maps and Maps Updates page and select Outdoor to see if updates are available.
Marine Charts
Update Marine charts using Garmin Express. Download the latest charts to a memory card and transfer them to your device.
Aviation and Avionics
Aviation is a separate and highly regulated part of Garmin's database of offerings. The Fly Garmin page serves as your central resource for staying on top of the latest information and keeping your data current.

Thanks for letting us know!
Sours: https://www.lifewire.com/update-garmin-maps-1683355
Garmin's Connect IQ Platform Updates: A Round-Up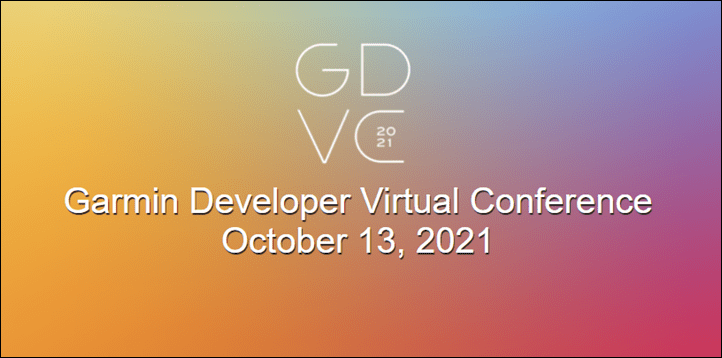 Yesterday Garmin held their annual developer conference, officially called the Garmin Developer Virtual Conference (GDVC). This event is the successor to the Garmin Connect IQ Summit, which in turn is somewhat the Garmin-focused sibling to the once ANT+ Symposium. Albeit, there was an ANT+ section included this year in the Garmin Developer Conference.
The conference is traditionally an event where Garmin makes their 3rd party developer-focused announcements, but rarely new product announcements. Instead, these announcements  – when viewed with just the right lens – give insight into what's ahead on Garmin's product roadmap for the next year. Sometimes that insight is overwhelmingly clear, like in the early days of Connect IQ. And other times, it's a bit fuzzier. This year is closer to the fuzzier end of the spectrum, but there are clear hints on where things are going.
As with most years, Garmin did not announce any new consumer products this week. As noted, that rarely happens. And if/when it does, it's more just a case of coincidental timing with other events occurring the week of the conference (such as the cycling-focused Sea Otter in the past). In terms of products remaining for 2021, looking at the history here, we're likely past the chance of anything new occurring. Garmin has only once in the last 5 years released a watch after this point in the calendar (the Descent MK1 in 2017, to coincide with a scuba industry event). But at the same time, everyone is running behind this year, so…shrug.
In any event, this post is mostly geeky. Except the future-looking tidbits that aren't.
And for those looking for my annual State of Sports Tech 2021 Keynote that I delivered as part of the event, DCR Supporters now have early access to that right now, following which I'll release it to everyone else. Supporters can find that here, as well as the ability to sign-up.
What's New in Connect IQ:
First up, at a high level for those not familiar – Garmin's Developer platforms are basically two components. The first piece is the web API platform piece. This is for doing things like pushing structured workouts (think TrainingPeaks) or routes (think Strava/Komoot) to Garmin devices. Or for apps that want to pull data (like your workouts) to their apps (like Strava or Today's Plan). Last year Garmin did a big consolidation effort for all these platforms to put them under one API roof (both technically as well as process/logistically). They noted that the legacy Garmin Connect API will have support ending soon, and to convert to the new platform.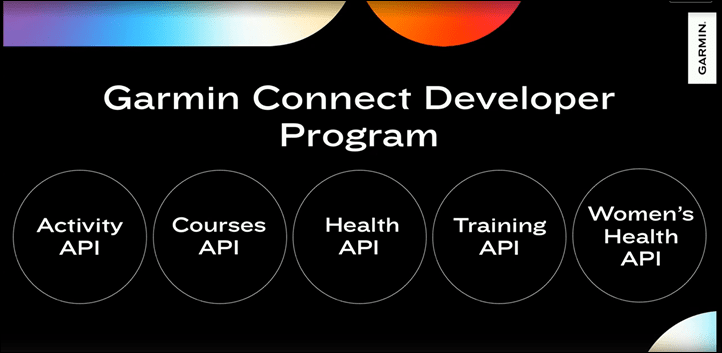 Over the past few months, Garmin has made three new sets of data available for developers via the API (meaning platforms can receive this automatically from users' accounts, if authorized by the user):
Sleep Scores: This is now available via the Health API (including sleep score and quality of sleep)
Health Snapshot: This two-minute manually triggered snapshot includes the snapshot data including heart rate, HRV, Pulse Ox, respiration rate, and stress.
Pregnancy Tracking: This has been included within the larger Women's Health API, allowing apps to receive that detailed pregnancy tracking information if the user authorizes it.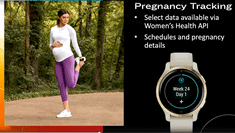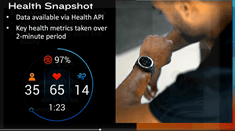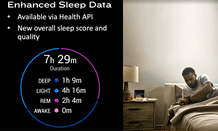 Next, we get into the Garmin Connect IQ platform changes. Connect IQ are the bits that run apps on your watch or other Garmin device, such as a Garmin Edge. This is where the bulk of the updates were centered this year, though I wouldn't consider this a major update year. That was last year. Like most developer platforms, the more mature they get (in terms of size and user base), the less significant the changes get each year. Most developers appreciate stability, as it makes long-term planning easier.
For this year, it was the announcement of Garmin Connect IQ System 5. This follows with the annual incrementing of the system each year (just like iOS or watchOS increments once per year).
Improved App Settings: This allows app developers to do far more in terms of allowing users to configure their app settings. Meaning, if you've got a Connect IQ app, now the app can have more detailed app settings like groups and toggles. This is applicable across GCM, Garmin Express, and the CIQ App.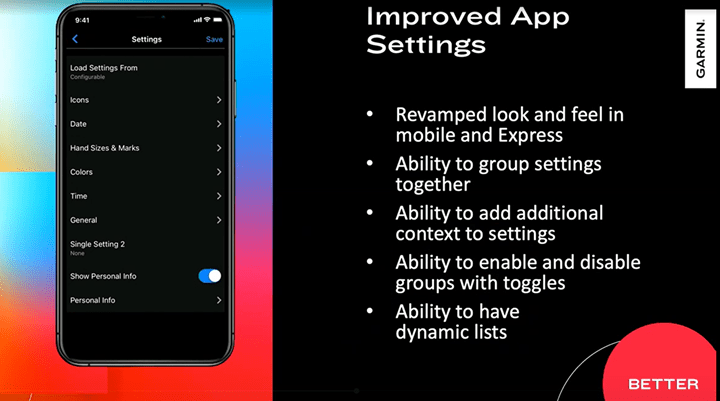 Revamped CIQ Device Simulator: This allows developers to playback a .FIT file workout, and now developers can specify an exact point in the workout using the skimmer, and control the data field events.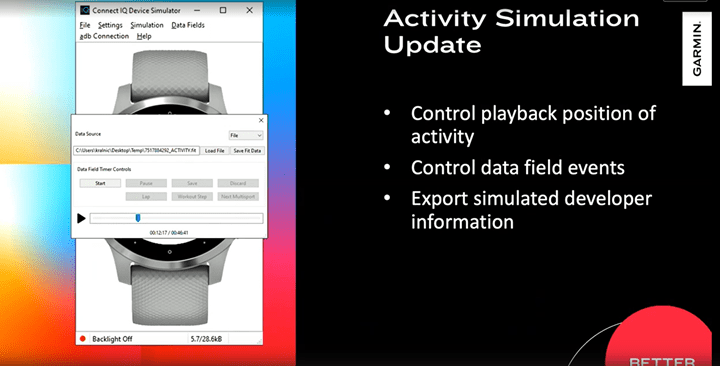 Display Improvements: If there's any line item here that gives you insight into the future, it's this one. Garmin is essentially creating a new class of devices that have greater allowances/tolerances for the always-on watch faces. At the moment, that's only the Venu 2 devices. However, the exact wording used in the event was "On the Venu 2 series, and future AMOLED devices, we are loosening the rules for making always-active watch faces to make it easier to make watch faces on AMOLED".
Specifically, Garmin will now allow Venu 2 series (and future unannounced AMOLED units) to skip the per-pixel burn detector, as long as less than 10% of the pixels are on. Garmin noted that the Venu 2 has different hardware than the Venu 1, which makes this possible without concern of burn-on on those displays. I asked for a bit more clarity on this, and rather than re-write everything, here's the notable bits from Garmin's CIQ lead, Nicholas Kral on how this differs from the original Venu:
"The ultimate goal is to allow the user to have always-on watch faces, keep high battery life, and protect the lifetime of the AMOLED display.

With [the original] Venu, when a watch face went into always on mode we change the watch face update rate to once-a-minute and have two rules:

You can only have 10% of the total pixels enabled (not black)
You can only have a pixel on for up to four minutes

If the developer violates one of those rules at runtime we turn off always on mode, and we provide tools in our SDK to validate a Venu watch face can meet the rules. Rule #1 is meant to maximize the amount of disabled pixels. Rule #2 is meant to prevent static elements from staying on for extended periods. What we find in practice it can be difficult to implement simple things like always on analog minute hands when even something of a single pixel width can take more than four minutes to turn off."
I know this sounds geeky, and it is – but it seems like Garmin may be settling on AMOLED as the technology going forward for higher-end displays. That's somewhat notable because Garmin also flirted with LCD screens, in their Venu SQ units last year.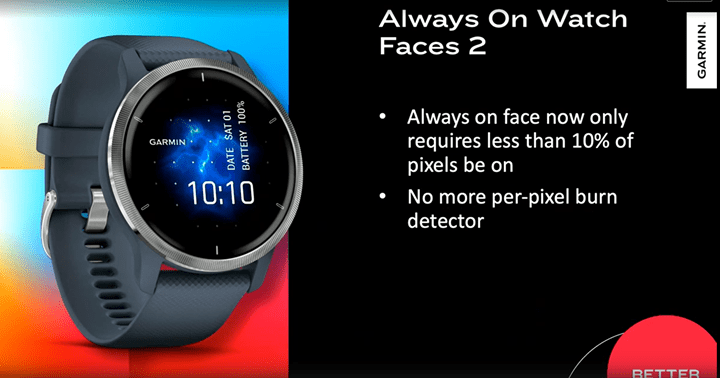 Adding New Profiler: This new profiler will help developers measure app performance, and works in both the simulator and the device. This means that developers can start to dig into what calls are taking the longest, and figure out out to fix them.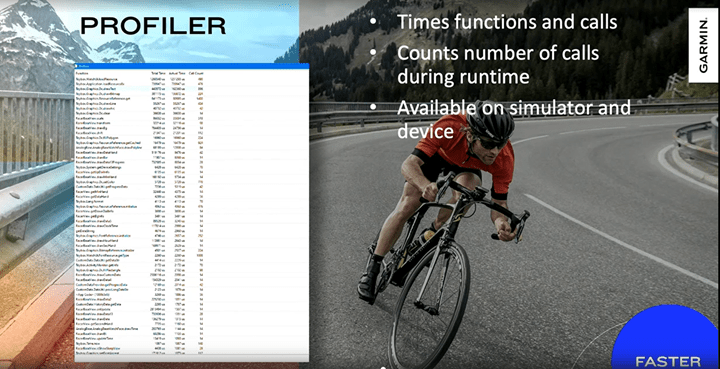 Updated documentation: Garmin says they've updated the documentation to help developers try and make more native looking apps, giving details on how each of the different Garmin product ranges and models have their own "personality" (their words, not mine). My watch has its own personality too, especially when it thinks I'm lazy. I'd call that sassy.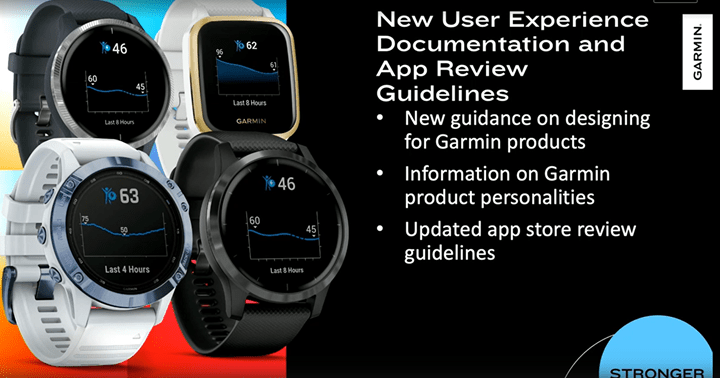 Expanded CIQ data metrics: Connect IQ apps can now access Body Battery, Stress, Recovery Time, VO2Max, and Activity History. However, at this time neither Training Load nor Training Status are included unfortunately. I note that specifically, as I think it'd be great to have that accessible for watch faces, as that's a core reason why I use the FR745 over the higher-end watches (I like the Training Load default watch face). In addition, they've added support for accessing gyroscope (plus the previous magnetometer and accelerometer support).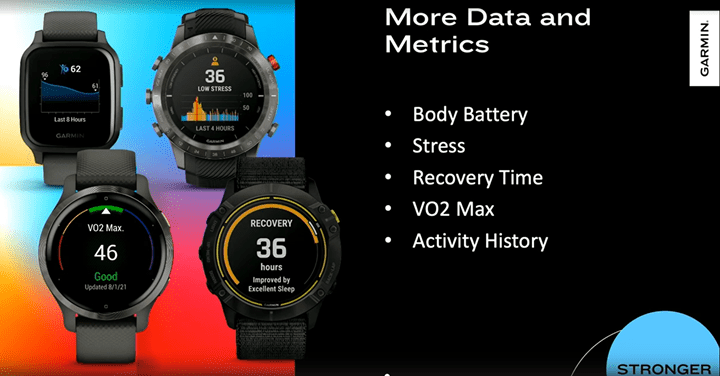 Deeper App Store Analytics: Developers can now get further details about which devices are downloading their apps, including % based charts. This is going to be super useful for developers to figure out where to spend time. It's also, of course, pretty much waaaaay overdue. But hey, better late than never.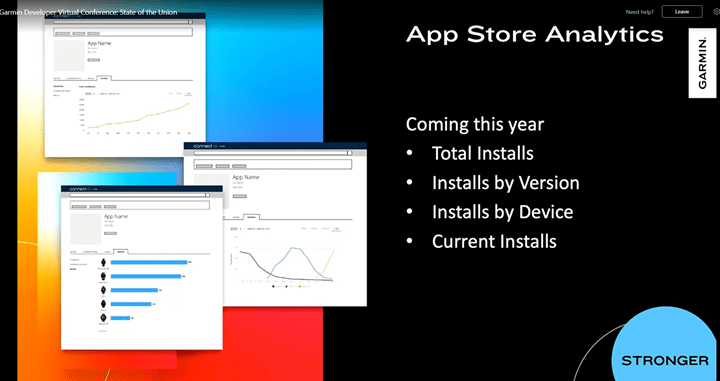 Before we get to the last item, here's which platforms are getting Connect IQ System 5, though as with before, there are certain features within the family that only apply to certain hardware (such as the fancier display bits and features on the Venu 2)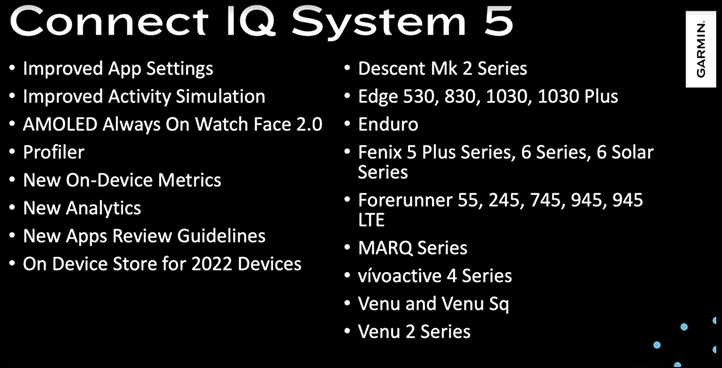 New On-Device Connect IQ Store: This is the second 'Poke your ears up' item, which is that Garmin is launching a Connect IQ store on the device itself. This will have recommended apps from Garmin, which are then downloaded and updated via BLE and now also WiFi. This will be fairly basic at launch, for example, you won't be able to search for apps yet, rather it's just Garmin's suggestion of new things to grab, or apps that you might want to update. Historically apps have only updated over BLE, so the expansion to WiFi is notable.
Of course, we've seen app stores come on-device to both Wear OS and watchOS, so this is a natural evolution for Garmin as well. However note, this will only be available for devices launched in 2022. Meaning, devices that aren't announced yet, but not current devices.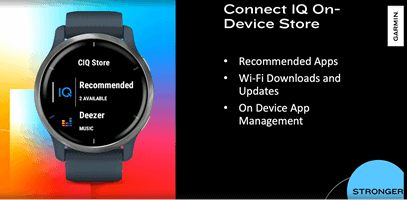 Phew. Got all that? Good.
Wait, no? Well, then go read the developer documents here. which dive into it in more detail than my ice cream imposed timeline allows.
ANT+ Changes: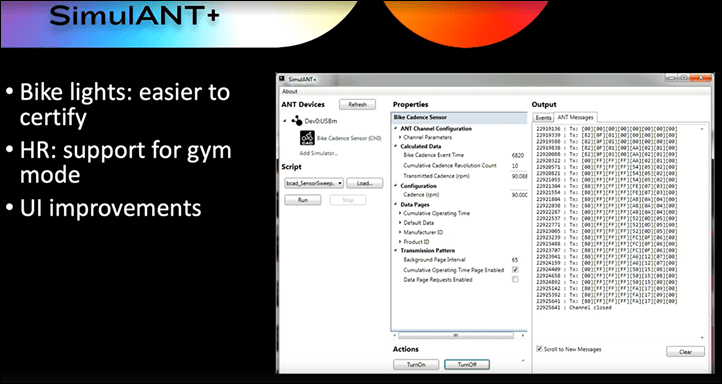 There's been a handful of minor changes to three ANT+ device profiles, they are:
ANT+ Bike Lights: The profile documentation has been updated, and certification has been made easier. Further, SimulANT now supports this – part of making the certification easier.

ANT+ Heart Rate Device Profile: Improves performance for the profile in dense gym environments

ANT+ E-C Profile: This isn't an ANT+ thing per se, but they noted that Garmin now includes rowing machine support with selected wearables
Generally speaking, there's nothing as a consumer that you'll need to know about these. Companies will incorporate these changes into products and sensors over time. For example, on some random day in the future, you might see your Garmin device say it has an update for your heart rate sensor. It'll take a few minutes, and that'll be that.
It's been a while since we've seen any sweeping ANT+ device profile changes (such as when they introduced ANT+ FE-C). In some ways, stability is good. But as I discuss in my State of Sports Tech Keynote, numerous companies have noted the lack of fitness-specific device profile standards innovation/movement from both ANT+ & Bluetooth has caused erosion of standards following. We've seen plenty of evidence of this especially within the indoor training space over the 1-2 years.
Further, in their section of the presentation, ANT+ noted that there was activity in the shifting & control TWG's (Technical Working Group). They said that one could find the exact schedule within the thisisant.com site, though I was unable to find it. This may be because while I was logged in, it wasn't as an annual (paid) member, and instead as a non-paid member. Either way, I could see value in at least having the schedule available, so smarter/startup companies could decide if it was worthwhile to upgrade their ANT+ membership to join those TWG's (meaning, to know those TWG's are actually still alive and doing something).
Finally, the Nordic Semiconductor team had a section discussing their products, including that ANT+ is coming to the NRF5340 in 2022H1. Historically speaking Nordic and Texas Instruments had been pretty involved in the previous ANT+ Symposium. Also, all the most outlandish ANT+ Symposium moments were spawned by the Nordic crew. If it involved getting lost in the woods with Viking hats and beer, or perhaps on a horse with a dress…then the Nordic crew was involved. Anyway – if you're at the chipset level, you probably have this information from Nordic directly.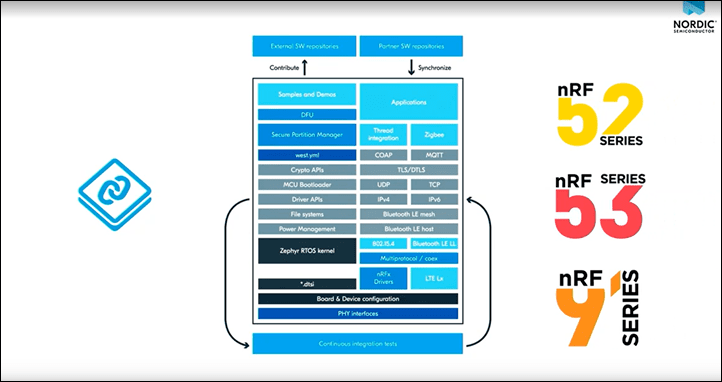 Ok – there ya go, a complete wrap-up of things. Gamin also had live developer breakouts, which they say should be posted shortly to the developer conference page. And then my State of Sports Tech 2021 keynote will also be released shortly as well – though as noted is now available for DCR Supporters in early access here.
With that – thanks for reading!
Sours: https://www.dcrainmaker.com/2021/10/garmins-connect-iq-system-5-platform-updates-a-round-up.html
Updates garmin
Garmin GPS Map Updates For Your Garmin Devices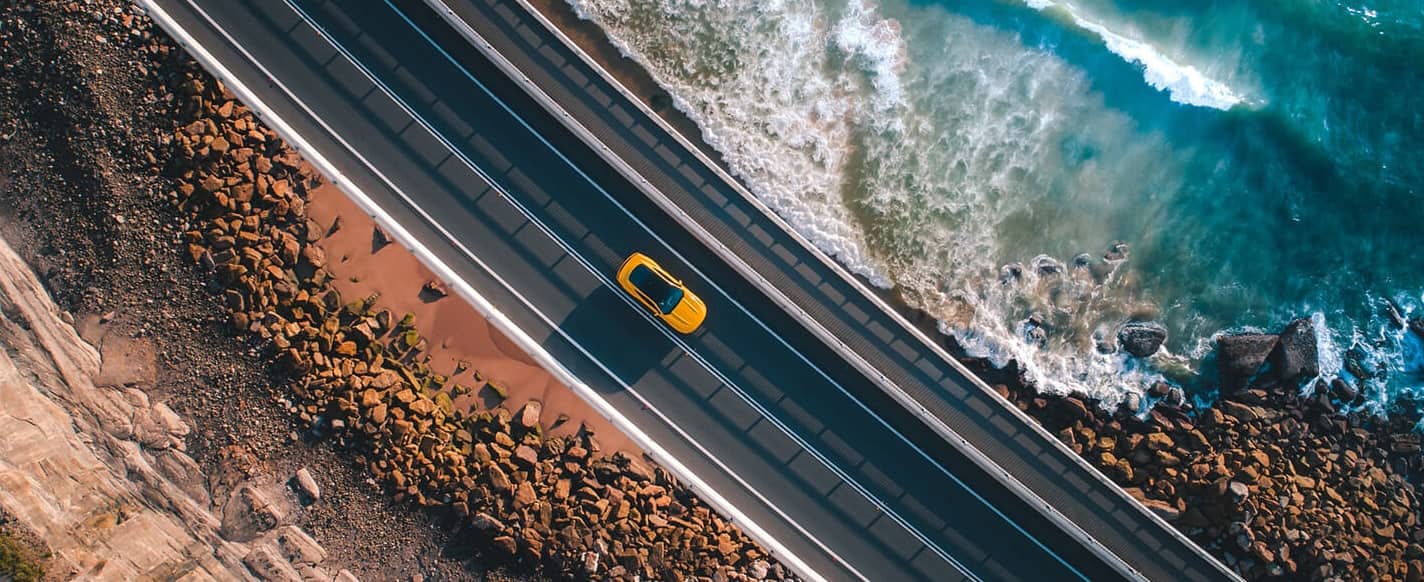 Get The Latest Garmin GPS Updates Here
Don't know how to update Garmin GPS and need help? You've come to the right place. Here you will find the latest GPS and Maps updates for all your Garmin devices be it Automotive, fitness, sports marine, or outdoor recreation. Garmin allows you to install Garmin Map on almost all your devices, thus giving you the ability to navigate anywhere without any worries.
Our Garmin Support experts assist you round the clock with your issues regarding Garmin Updates. Whether you are facing issues with connectivity, configuration, updates, or anything else, our Garmin professionals will fix it all in a jiffy. You can activate your Garmin GPS updates using a product key or voucher. Just follow the instructions on your screen as it is and you'll have your Garmin device updated to the latest version.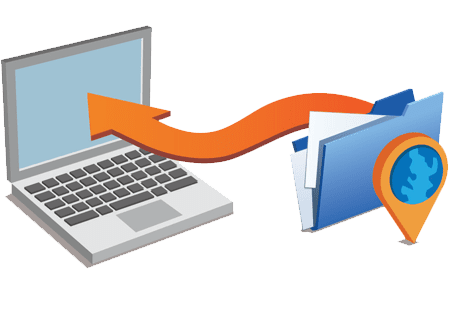 Some Noteworthy Features Of Garmin GPS
Multi-touch screen devices
Navigation made easy
Foursquare point of interest database
Real-time traffic information
3D maps
Lifetime Garmin Map Updates for free
Bluetooth and WiFi Built-in
Navigate with Voice
Keep a track of your travel history
Easy to install and setup
Here's What You Need For You Update Garmin Map
When you install the garmin Express application in your computer system, then it requires some specifications into your system that are:
High-Speed Internet Accesss
Requires free disk space up to 20 GB
Steps to Install Garmin Map Updates On Your GPS Device
Garmin maps make it easy for us to navigate and travel to new places without any difficulty. However, you need to update these Maps regularly to keep yourself away from any trouble. Of course, you wouldn't want to get stuck or lost in an unknown place or route. Thus, you should always have the latest updates of your Garmin Maps for the latest information on routes, roads, highways, and streets. Don't know how to update the Garmin Map? Just follow the steps as mentioned below:
Step 1: Create Your Account
Having a Garmin Account helps you in many ways. You can manage all your Garmin GPS devices and maps, install updates from your dashboard. The Garmin account is like any other email address that you can also use for sending and receiving emails. To create your new Garmin account, visit https://connect.garmin.com/signin/ and select the "Create One" option below on the Sign-in form. Enter the required details and create your Garmin account. *Skip this step if you already have a Garmin Account.
Step 2: Register Your Garmin Device
After creating the Garmin account, the next step is to register your Garmin GPS to it. Connecting your Garmin account to your devices allows you to install the latest firmware and map updates. Just select Add a device option and choose your Garmin device from the list.
Step 3: Connect The GPS To the PC
You need to connect your Garmin GPS to the computer in order to install the Garmin MAP update. Take out the GPS from the vehicle and make sure it stays on. Connect it to your PC using a USB cable.
Wait for a couple of minutes as the connection establishes. You will be redirected to the Garmin Dashboard automatically after the connection is made. If the Dashboard doesn't open, sign in to your Garmin account manually.
Step 4: Download & Install Garmin Express
Download Garmin Express in accordance with your operating system. You need to select from Download for Windows and Download for Mac option. Run the downloaded file and follow the on-screen steps to complete the installation. Proceed to the next step to know how to update the map on Garmin from Garmin Express.
Step 5: Check & Install Garmin Map Update
Now that you have installed Garmin Express, you can check for updates and install them. But before you proceed further make sure you have enough storage available on your drive. Click on Garmin GPS Update or Garmin Map Update and install the latest updates. If there are any pending MAP or firmware updates, you'll see a notification on your screen also. Install the free or paid updates according to your need.
Step 6: Remove The GPS Device From PC
After you see the "GPS Update completed" message on your screen, wait for a couple of minutes to let the updates settle on your device properly. You can now disconnect the Garmin GPS from your PC by selecting the Eject option and put it back on your vehicle. Ignore pulling out the USB directly from the computer.
Device Shows "Not Enough Space" Message When Installing Map Updates
If you are using a GPS device that does not support an SD card, there are high chances to encounter a "Not Enough Space" issue while installing Garmin Map Update. So, what should you do to get the latest update of the Garmin Map on your GPS in this case? Let's find out! To install updated maps on Garmin GPS that do not support SD Card, you first need to delete the preloaded map files from the device. This includes all the .img, .unl, and .gma files expert the gmapbmap.img files. Follow the steps below carefully, to remove the mentioned preloaded map files.
Windows
Connect the Garmin GPS to your PC.
Press Windows + E keys.
Click on the "This PC" option.
Open the Garmin device drive and then open the Garmin folder.
Select only the .unl, .gma and .img (except the gmapbmap.img) files carefully.
* Make sure you do not select any other file accidentally as it can cause issues with the performance of your GPS.

Press the Delete button from your keyboard.
Confirm to delete the files.
Mac
Connect the GPS to your Mac PC.
Open Finder.
Click on GO from the menu.
Select Computer.
Open the Garmin Device Drive
Open the Garmin folder
Select the .unl, .gma and .img (except the gmapbmap.img) files.
Delete the files.
Once you have deleted all the preloaded files from your Garmin GPS, you can download the updated Maps from Garmin Express. To do so, follow the steps below:
Open Garmin Express.
Select your Garmin device in which you want to install the updates.
Go to Tools & Content and click on the Purchased tab.
Click on the cloud icon to download the Garmin Map updates.
Get Help From Garmin Support Experts
Our Garmin Support experts know all the Garmin products inside out be it the very first model of Garmin product or the latest one. We help Garmin users maintain their devices to get the best experience possible. Whether you are looking for a Garmin update or facing navigation issues, you can trust our experts to help you out with all of it. Get in touch with our experts for the latest Garmin GPS map update.
Frequently Asked Questions (FAQs)
Sours: https://www.garminmapgpsupdates.com/
How to Get a Free Garmin Map Update
Step 1
Connect your Garmin GPS to your computer using the USB cable provided with the device.
Step 2
Use a Web browser to visit Garmin's Find Map Updates page (see link in Resources).
Step 3
Select "Automotive" and click "Download Map Updater." Save the file to your desktop. If the download button does not appear, your device is not eligible for free updates.
Step 4
Double-click the downloaded file to install the Garmin Map Updater on your computer. You may need to update your Microsoft .NET Framework before you continue. The application provides the necessary information if this is required.
Step 5
Click "Search for device" when the application is installed. When your device is recognized, read the disclaimer and click "Continue."
Step 6
Click "Continue" if the application prompts you with "A free map update is available!," "nüMaps Lifetime update is available!" or "A map update is available!" If you see the prompt "Your maps are up to date," then no update is required. If you see "A map update is available for purchase," then your device is not eligible for a free update.
Step 7
Click "Continue" when prompted with "Ready to update your maps." If your device lacks the storage space required to install the update, you'll be guided through removing pictures and music to make room.
Step 8
Leave the device plugged in while the update downloads and installs. It can take multiple hours to finish.
References
Tips
A Garmin device is eligible for a free update within 90 days of the first time it connects to a satellite.
Garmin units with LMT, LM or LT in their model names are eligible for free lifetime map updates.
Map updates can be purchased through the Garmin update site or by using the Garmin updating application mentioned above.
You can purchase a lifetime update subscription for your device for an additional fee on the Garmin site.
Warnings
It is not safe to program your GPS while driving. Pull over for the safety of everyone on the road.
Writer Bio
Robert Kingsley has been writing technical copy and procedural documents since 2007. He has years of experience with networking and hardware troubleshooting to help guide readers through their information technology-related issues. Kingsley received his associate's degree in computer networking systems from ITT Technical Institute in Woburn, Massachusetts.
Sours: https://itstillworks.com/garmin-map-update-2306.html
You will also like:
How to update a Garmin GPS
If you're sick at yelling at Siri or pulling over to search for an address, an onboard GPS unit is wildly useful. Simply say where you want to go, and — boom — you're well on your way. However, your Garmin device needs to have a current list of all mapped roads and highways in order to be effective. We've all heard of a scenario where your GPS starts taking you down a dark road that twists and turns until you find yourself at a dead end.
Streets and routes change constantly, and if you don't keep your GPS current, you're bound to be that person sitting in the middle of nowhere cursing at your dashboard. Fortunately, keeping your GPS unit updated is easy, especially with Garmin's Express software, which essentially reduces it to plugging the device into your computer and letting the software work its magic. You can use Express whether you've got a Drive, DriveAssist, Zumo, Nuvi, or any other model in Garmin's lineup. Here's an easy, step-by-step guide on how to update a Garmin GPS.
Step 1: Connect your device to your computer
Before beginning the update, connect your Garmin GPS device to a computer. To do this, remove it from your car, truck, or motorcycle, and make sure the device is powered on. Using a mini USB cable, hook the GPS to your laptop and wait while the progress bar scrolls. If you've connected the device before, prompts should begin automatically. If it's your first time, you might need to manually sign in to your Garmin account before starting.

Step 2: Install Garmin Express
Next, you'll need to make sure Garmin Express is installed on your computer by navigating to the Garmin Express download page and selecting either Download for Windows or Download for Mac. Once the appropriate file downloads, click the install button and follow the on-screen prompts. As mentioned above, Garmin Express works with all GPS units, including Drive, DriveSafe, Nuvi, and Zumo.
Step 3: Access or purchase updates
Now it's time to install your updates. If Garmin Express hasn't already opened on your computer after installing, select it, and make sure your internet connection is working properly. Click Add a Device and locate your GPS. The app will search for any available updates and offer you a list. Click Select All and keep your device connected while the updates install. Once complete, you'll have all available apps that are either free or came standard with your device. If you didn't purchase lifetime updates, you may need to purchase them at this time.
Step 4: Disconnect your device
When you've finished installing the free updates (or purchased anything new), select Eject to safely disconnect your device and unplug the USB cable. Once unplugged, simply install your GPS back in your desired vehicle, and rest assured your directions will (hopefully) be accurate.
Editors' Recommendations
Sours: https://www.digitaltrends.com/cars/how-to-update-a-garmin-gps/
979
980
981
982
983